Product Liability Law
Ever Mendez v. The State of Texas




At trial, Villanueva testified she met Mendez in January of 2012, and soon they wer... More... $0 (04-20-2019 - TX)


United States of America v. Joseph Woloszyn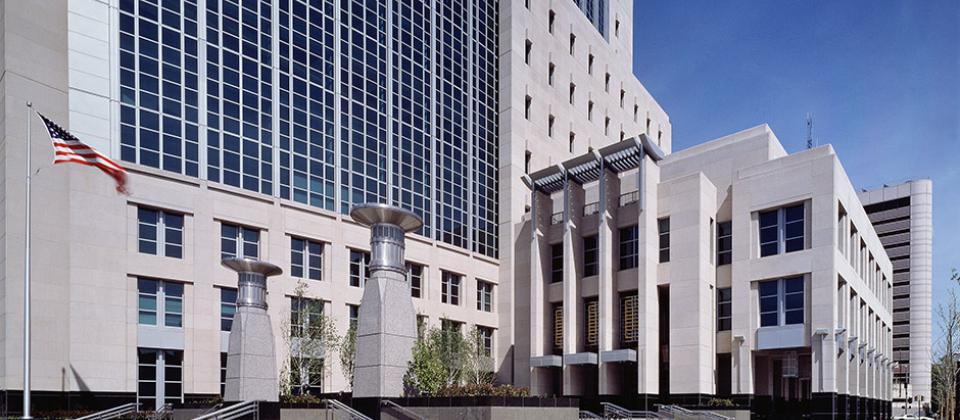 Sacramento, CA - Sacramento Man Sentenced to over 2 Years for Obstruction of Justice and Perjury

Joseph Woloszyn, 33, of Sacramento, was sentenced today by U.S. District Judge John A. Mendez to two years a... More... $0 (04-20-2019 - CA)


Sarah Plott Key v. Elizabeth Plott Tyler

MoreLaw Virtual Receptionists
Nosotros hablamos español




Sarah Plott Key (Key) appeals from orders of the probate
court (1) striking her petition to enforce a no contest clau... More... $0 (04-20-2019 - CA)


Clayton Dean Simmons v. The State of Texas

MoreLaw Virtual Receptionists
Nosotros hablamos español





Johnny Ray Floyd, the safety coordinator for MICA Enterprises (MICA), testified that, in
January 2018, there wa... More... $0 (04-19-2019 - TX)


Mitchell Damond Martin v. The State of Texas



Legal Suites and Virtual Offices In Downtown Tulsa
624 South Denver
918-398-5678 or Pat@morelaw.com

More... $0 (04-19-2019 - TX)


Ali L. Ghanbari v. The State of Texas

MoreLaw Virtual Receptionists
Nosotros hablamos español


<... More... $0 (04-19-2019 - TX)


Lucinda Cox v. Hollis Griffin

MoreLaw Virtual Receptionists
Nosotros hablamos español




The lesson in this case is there are important distinctions between the torts of false
imprisonment and malicious pro... More... $0 (04-19-2019 - CA)


Richard Natofsky v. The City of New York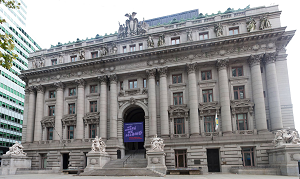 Plaintiff Richard Natofsky appeals from a judgment of the United
States District Court for the Southern District of New York granting summary
judgment to Defendants (Buchwald, J.). Natofsky served as the Director of
Budget and Human Resources at the New York C... More... $0 (04-18-2019 - NY)


Nikos Hecht v. Great Northern Insurance Company, d/b/a Chubb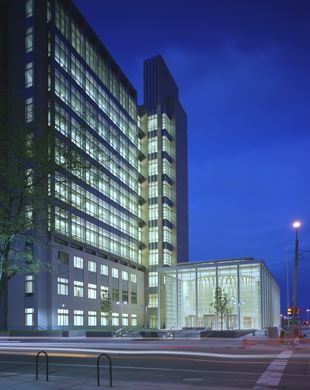 Nikos Hecht appeals the district court's grant of summary judgment in favor of
his insurer, Great Northern Insurance Company (Chubb), which denied Hecht's
claims based on policy exclusions for intentional acts and abuse committed by its
insured. Exercising juri... More... $0 (04-18-2019 - CO)


Lucinda Cox v. Hollis Griffin
The lesson in this case is there are important distinctions between the torts of false
imprisonment and malicious prosecution. Lucinda Cox alleged that Hollis Griffin
intentionally filed a false police report accusing Cox of forgery and embezzlement,
leading to Cox's arrest and seven-day incarceration. Cox's attorney asked the court to
2
instruct the jury on false arrest (fals... More...

$0 (04-18-2019 - CA)


Alexandro Puga; Norma Puga v. RCX Sollutions, Inc.

MoreLaw Virtual Receptionists
Nosotros hablamos español





RCX Solutions, Incorporated is a licensed motor carrier that contracted with a driver, Ronald Brown, to transport a ... More... $0 (04-17-2019 - TX)


Lloyd's Syndicate 457 v. Floatec, L.L.C.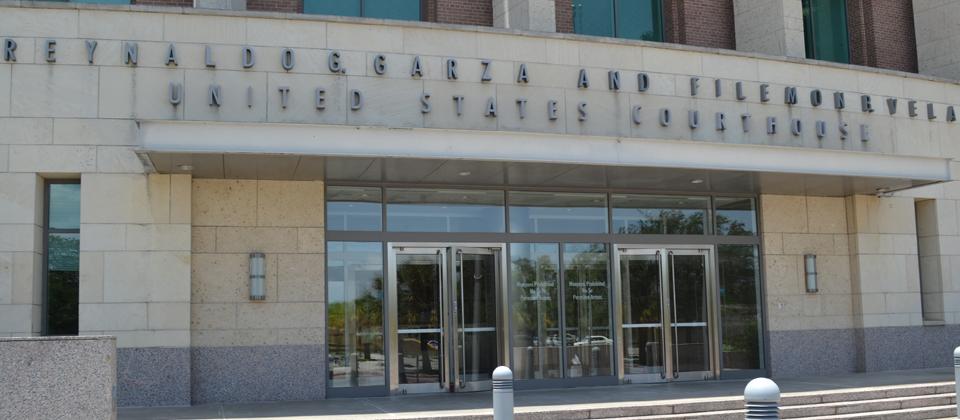 This case concerns a disputed siting of Big Foot in the Gulf of Mexico. We refer to a floating oil-drilling platform that rests on four massive columns—hence the name "Big Foot"—moored by steel tendons to the ocean floor. Chevron, which op... More... $0 (04-17-2019 - TX)


Xue Lu; Jie Hao v. United States of Amierca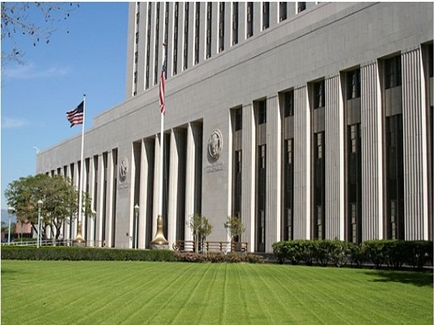 The Equal Access to Justice Act, 28 U.S.C. § 2412(b),
waives the government's sovereign immunity for the
imposition of attorneys' fees "to the same extent that any
other party would be liable under the commo... More... $0 (04-17-2019 - CA)


United States of America v. Benjamin Martinez, Giam Nguyen, Anna Bagoumian, Donovan Simmons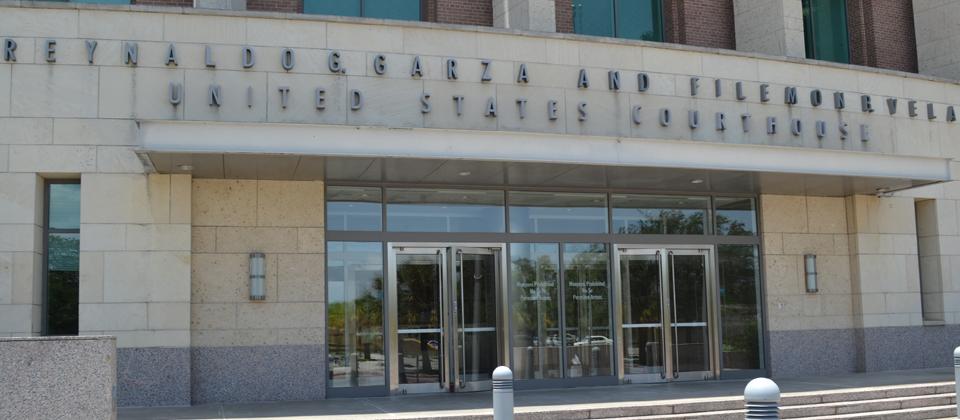 All the defendants were convicted of conspiracy to commit health care fraud and several substantive counts of health care fraud. Individual defendants were convicted of different additional offenses. Defendants appeal, challenging the sufficien... More... $0 (04-17-2019 - TX)


Maria Ramirez v. Ruben Escajeda, Jr.




Government officials are often entitled to qualified immunity ("QI") from liability for civil damages for performing their discretionary duties. See, e.g., Romero v. City of Grapevine, 888 F.3d 170, 176 (5th Cir. 2018). And when a district court denies QI, we may immediately review the... More... $0 (04-17-2019 - TX)


TROY LAMONT LOVE II v. STATE OF KANSAS

MoreLaw Virtual Receptionists
Nosotros hablamos español

More... $0 (04-16-2019 - KS)


Deanna J. Robinson v. Hunt County





Deanna J. Robinson sued Defendants Hunt County, Sheriff Randy Meeks, and several employees of the Hunt County Sheriff's Office (HCSO), alleging unconstitutional censorship on the HCSO Facebook page. The district court den... More... $0 (04-16-2019 - )


Wildearth Guardians v. Tamara Conner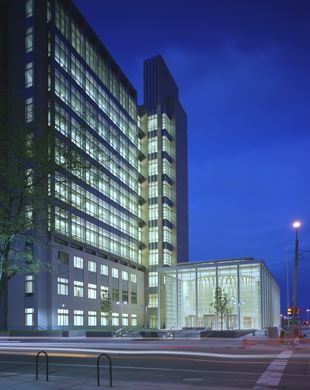 The dispute before us concerns the Tennessee Creek Project (the Project), an effort
of the United States Forest Service (the Service) in the San Isabel and White River
National Forests to protect the forest from insects, disease, and fire; improve wildlife
habi... More... $0 (04-15-2019 - CO)


Michael D. Castro v. Tri Marine Fish Company, LLC




Central to the United Nations Convention on the Recognition and Enforcement of Foreign Arbitral Awards, June 10, 1958, 21 U.S.T. 2517 ("New York Convention"), and related federal law is the principle insulating foreign arbitral awards from second-guessing by cour... More... $0 (04-15-2019 - WA)


Lewis A. Brandon, III v. The City of Greensboro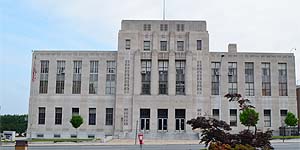 After eight voting citizens of Greensboro, North Carolina, ("Citizens") prevailed in an action under 42 U.S.C. § 1983 against the Guilford County Board of Elections, successfully challenging as unconstitutional a 2015 state law that redrew Greensboro City Council districts and obtainin... More... $0 (04-15-2019 - NC)


David Dudek, as Trustee, etc. v. Anne Kebisek Dudek, Individually and as Trustee, etc.



MoreLaw Virtual Receptionists
Nosotros hablamos español








Petitioner David Dudek (David)1 appeals from a judgment entered after the trial
court sustained t... More... $0 (04-15-2019 - CA)


State of New Jersey v. Ibnmauric Anthony, a/k/a Ibnmaurice Anthony and Ibnmaurice Rasha Anthony




T... More... $0 (04-14-2019 - NJ)


Troy Mace v. State of Indiana
More... $0 (04-14-2019 - IN)


COMMONWEALTH OF PENNSYLVANIA v. BRIAN D. TANNER




Brian D. Tanner (Appellant) appeals from the order denying his petition
filed pursuant to the Post Conviction Relief Act (PCRA), 42 Pa.C.S.A. §§ 9541- 9546. After careful review, we affirm in part, and rev... More... $0 (04-14-2019 - PA)


United States of America v. Lauren Montillo




Baltimore, MD - Towson Woman Sentenced to Eight Years in Federal Prison for Obtaining More Than $4.3 Million in an Advance Fee Fraud Scheme and for Evading Taxes

Defendant Also Ordered to Pay More Than $4 Million in Restitution to Victims

Lauren Montillo, age 47... More... $0 (04-14-2019 - MD)


Next Page