Premises Liability Law
United States of America v. Nikolay Tantchev Chogsom




After a six-day trial involving
twenty-nine witnesses, a federal jury convicted Nikolay
Tantchev of exporting and attempting to export stolen cars,
submitting false documents to customs officials, and structurin... More... $0 (02-22-2019 - IL)


STATE OF KANSAS v. BRYAN CURTIS BOLDRIDGE



Campbell claims to be the sole trustee of the Elsworth Boldridge Trust. Campbell testified that she has been the trustee continuously since October 19... More... $0 (02-21-2019 - KS)


ATHONY L. TAYLOR v. STATE OF KANSAS




The underlying facts of the criminal case against Taylor were set out in our ... More... $0 (02-21-2019 - KS)


STATE OF KANSAS v. TYLER A. RUHL





Given the focused and largely self-contained issues on appeal, we need n... More... $0 (02-21-2019 - KS)


State of West Virginia v. Robert Blake




This Court has considered the parties' briefs and the record on appeal. The facts and legal arguments are adequately presented, and the decisional process would not be significantly aide... More... $0 (02-21-2019 - WV)


Tina Lasha Hall, a/k/a Tina Lasha Waller v. Commonwealth of Virginia



Morelaw Internet Marketing
National Find A Lawyer Directory







On February 16, 2016, appellant... More... $0 (02-21-2019 - VA)


In re Arthur Espindola Ramirez, On Habeas Corpus



"I. The Prosecution.
"Eustacio [surname omitted] testified that he was 13 years old in
January of 1996. He lived with his parents and [petitio... More... $0 (02-21-2019 - CA)


Theresa Fortier v. Hartford Life and Accident Insurance Company
A disability insurer, Hartford
Life and Accident Insurance Company ("Hartford"), gave notice to
Theresa Fortier that the long-term disability ("LTD") benefits it
had provided her under the Dartmouth Hitchcock Clinic Company Long
Term Disability Plan (the "Plan") would expire because she had not
shown she was eligible for a continuation of those benefits. The
notice informed... More...

$0 (02-20-2019 - NH)


h The final order of dismissal with prejudice is reversed, and the action is remanded to the circuit court for further proceedings. Matt Papunen v. Bay National Title Company
Matt Papunen ("Buyer") appeals a final order dismissing with prejudice his
complaint against Bay National Title Company ("Bay National").1
The Buyer
alleged that although Bay National confirmed at closing Seller's title and the absence
of post-foreclosure appellate or other legal challenges to the Seller's title, Bay
National's title examination negligently missed a post-judgm... More...

$0 (02-20-2019 - FL)


State of Oklahoma v. Ramiro Ambriz, Sr.


Tulsa, OK - The State of Oklahoma charged Ramiro Ambriz, Sr. with:

ount # 1. Count as Filed: DU2I,... More... $0 (02-20-2019 - OK)


Ian Christian Carlson v. Commonwealth of Virginia



Officers Matt Elliot and Aaron Gosnell responded to a call at a trailer park on the 2700
block of Ike Street in Chesapeake. When the officers pa... More... $0 (02-20-2019 - VA)


Hannah P. v. Daniel Coats, Director of the Office of The Director of National Intelligence McLean, VA




Appellant Hannah P.1 ("Hannah"), a former employee of the Office of the Director of National Intelligence ("Appellee"), asserts that Appellee discriminated against her pursuant to the Rehabilitation Act of 1973 ("Rehabilitation Act"), 29 U.S.C. § 701, et seq., and violated the Family and Me... More... $0 (02-20-2019 - VA)


In Re: Paul H. Titus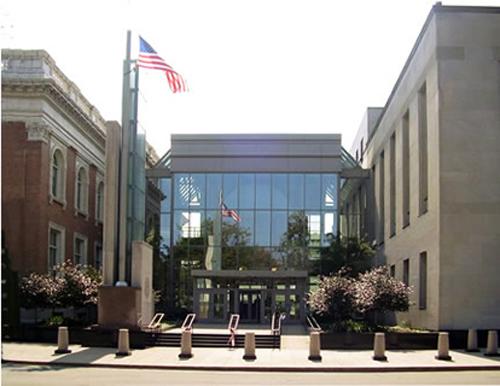 When his old law firm broke its lease, attorney Paul
Titus was on the hook for millions of dollars in unpaid
commercial rent. The landlord tried to recover the rent by
targeting the wages Mr. Titus was earning at his new ... More... $0 (02-20-2019 - PA)


JOHN DANIEL CLARK V. COMMONWEALTH OF KENTUCKY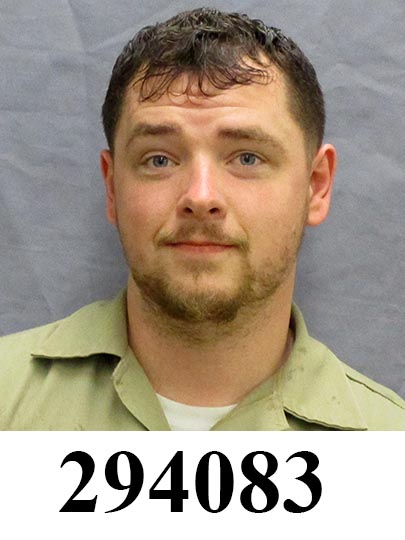 Various individuals gathered at the residence of Johnny Bill Clark ("JB")
Among them were JB, appellant JD (JB's son), Todd Anthony Rowe (the
deceased victim), Samantha Clare (JD's sister and Rowe's girlfriend), and
... More... $0 (02-20-2019 - KY)


United States of America v. Brandon Claffin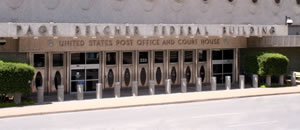 Tulsa, OK - Tulsa Doctor Will Pay $84,666 for Allegedly Engaging in an Illegal Kickback Scheme

A Tulsa doctor agreed to pay the government $84,666.42 for allegedly accepting illegal kickback payments from OK Compounding, LLC.

The U.S. Attorney's Office in the No... More... $84666 (02-20-2019 - OK)


State of Oklahoma v. Shelby Dawn Pinkerton and Corey Ray Huffman
MoreLaw Suites - Legal Suites and Virtual Offices
The Best Places In Downtown Tulsa To Practice Law
406 South Boulder and 625 South Denver - 918 - 582-3993



... More... $0 (02-19-2019 - OK)


Chad E. Osterhout v. Kendall Morgan





Chad E. Osterhout brought this action under 42 U.S.C. § 1983 and Oklahoma
law alleging Deputy Sheriff Kendall Morgan and another officer used excessive force
in arresting him after a short, high-speed chase. Officer Morgan appeals the district
court's or... More... $0 (02-19-2019 - OK)


Eunice J. Winzer v. Kaufman County; Bill Cuellar; Garry Huddleston; Matthew Hinds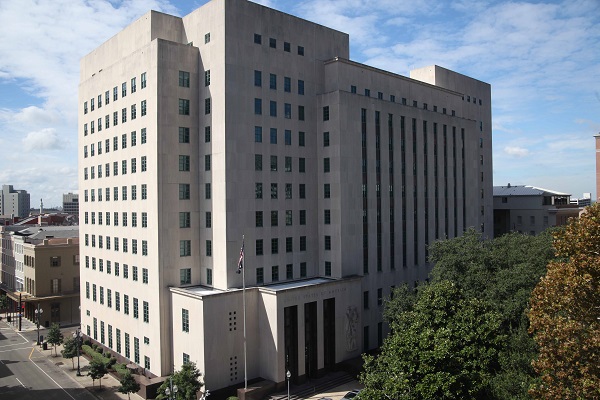 This case is a § 1983 action arising from the deadly shooting of a young man by Kaufman County law enforcement officers responding to a 911 call. The district court dismissed all claims against the individual officers and the county. We now AFFIRM... More... $0 (02-19-2019 - )


STATE OF OHIO - vs - JAMES A. TRUCKEY



September 11, 2016, between 2:00 a.m. and 3:00 a.m., Patrolman Aaron
McCracken of the Jefferson Village Police Department received a call that th... More... $0 (02-19-2019 - OH)


State of Ohio v. James T. Conway, III




This is the second petition for postconviction relief that Conway has filed in this case. See State v. Conway, 10th Dist. No. 05AP-76, 2005-Ohio-6377 (hereinafter "Conway I.") We adopt the following summary of the facts of this case fro... More... $0 (02-18-2019 - OH)


STATE OF OHIO v. JAJUAN A. McKEITHEN




Defendant-Appellant JaJuan A. McKeithen (hereinafter "Appellant"), was indicted on September 17, 2015 for possession of heroin, a 1st degree felony in violation of R.C. 2925.11(A). There was a forfeiture specification with the indictme... More... $0 (02-18-2019 - OH)


Barry Korman v. Princess Cruise Lines, Ltd.




On August 29, 2017, appellant sued respondent based on injuries
appellant suffered while he was a passenger on a cruise ship operated
by respondent. Appellant alleged that he was injured during a
February 2017 cruise on the "Crown Princess," a cruise ship traveling
from Buenos Aire... More... $0 (02-18-2019 - CA)


State of Ohio v. Darnell Lamarr Bryant Bey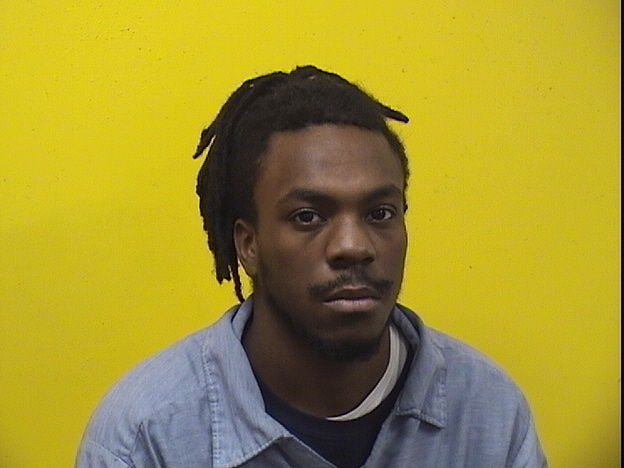 The state presented evidence that appellant, aged 19, shot and killed "S.H.,"
aged 16, on the afternoon of June 11, 2017, in the street next to Sherman Elementary
School, in Toledo.
{¶ 4} The victim's friend, "A.J.," te... More... $0 (02-17-2019 - OH)


STATE OF OHIO -vs- DAVID E. ROGERS




Rogers was driving a car owned by a friend. The friend was in the backseat.
She was not driving because her license is under suspension. Sergeant Joel Smith of
the Ohio State Highway Patrol testified that he witnessed a vehi... More... $0 (02-17-2019 - OH)


Robert Sturm v. Todd Andrew Moyer
The question presented in this case is one of first impression:
Assuming fraudulent intent, can the Uniform Voidable Transactions
2
Act (Civ. Code, § 3439 et seq., formerly known as the Uniform
Fraudulent Transfer Act, or UFTA)1 apply to a premarital agreement in
which the prospective spouses agree that upon marriage each spouse's
earnings, income, and other property acquir... More...

$0 (02-17-2019 - CA)


Next Page