Possession of Controlled Drug Law
JESSE ALLEN STUMP V. COMMONWEALTH OF KENTUCKY




Stump was indicted on July 11, 2012, of first-degree rape and incest1 for
the rape of his step-granddaughter, Sally,2 on April 14, 2012. After a two-day
1 Stump was also indicted of an additional count each of rape and i... More... $0 (12-16-2018 - KY)


COMMONWEALTH OF KENTUCKY V. JAMES E. RIKER, JR.




Around 2:30 a.m. on August 4, 2014, Lexington Police Officer Michael
Steele responded to the scene o... More... $0 (12-16-2018 - KY)


CLEOSEY DARNELL HENDERSON, II V. COMMONWEALTH OF KENTUCKY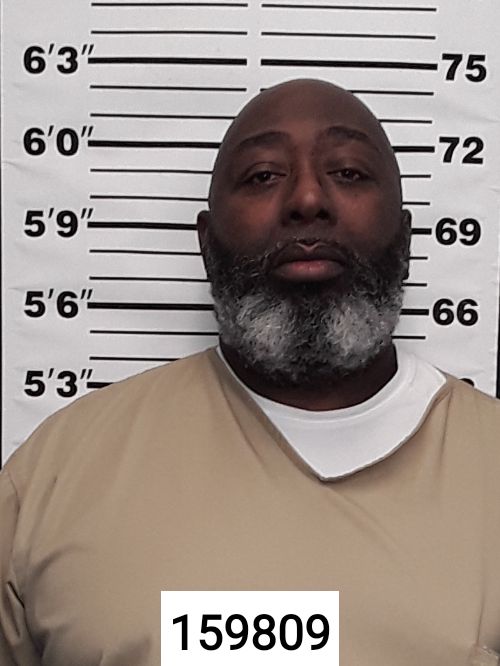 Henderson was indicted on December 28, 2011 and arraigned in
January of 2012. His jury trial was scheduled at that time for July 17, 2012.
His first appointed public defender was present with him at a bond reduction More... $0 (12-16-2018 - KY)


STATE OF OHIO vs. RYAN VOGT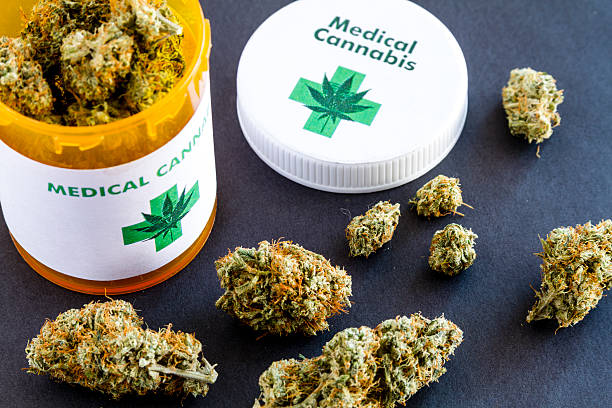 Sooner Cannabis Consultants


Click Here For... More... $0 (12-16-2018 - OH)


STATE OF OHIO v. ANGELA ABNER




In Adams Cty. C.P. Case No. CR2012-93, Angela Abner pleaded guilty to
trafficking in heroin, and the Adams County Court of Common Pleas sentenced her to
two years of community control. In Adams County C.P. Case No. CR2012-156,... More... $0 (12-16-2018 - OH)


STATE OF OHIO v. BRYANT SWEET




Bryant Sweet pleaded guilty to aggravated possession of drugs as part of
a plea agreement that included a jointly recommended four-year prison sentence. The
trial court accepted his plea, sentenced him in accordance with the ... More... $0 (12-16-2018 - OH)


STATE OF OHIO vs. TRACEY O'CULL




Appellant, Tracey O'Cull, was indicted on one count of first
degree felony involuntary manslaughter and one count of second-degree
felony corrupting another with drugs in connection with the death of
Benjamin ... More... $0 (12-16-2018 - OH)


United States of America v. John E. Kelly




Columbus, OH - Former Trucking Logistics Employee Sentenced to 5 Years in Prison for Fake Advertising Scheme


John E. Kelly, 63, of Columbus, Ohio, was sentenced in U.S. District Court to 60 months in prison for mail fraud and tax evasion as... More... $0 (12-16-2018 - OH)


Maurice Edward Carter v. Mike Parris, Warden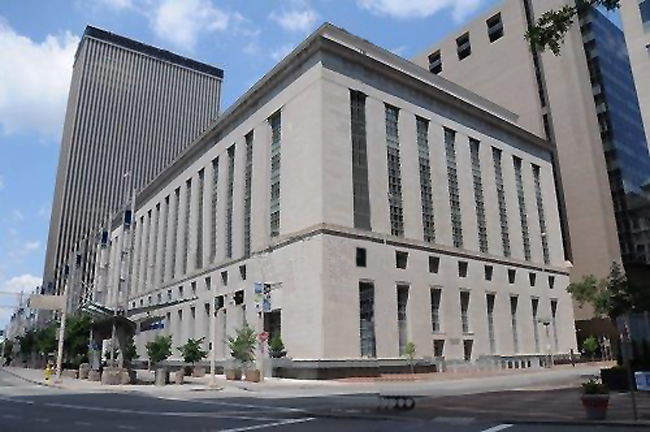 Maurice Carter pled guilty to a variety of sex crimes and received a twenty-year prison sentence. He now petitions for habeas relief. Carter alleges his attorneys were constitutionally ineffective for failing to make the best arguments for suppressionof key evidence. Yet even if Carter's c... More... $0 (12-16-2018 - TN)


Timothy McCLeery v. Allstate Insurance Company
In this putative class action, property inspectors allege they
were engaged by three "service" companies to perform inspections
for two major insurers. The inspectors allege they were in fact
employees of the insurers and service companies jointly, and were
entitled to but deprived of minimum wages, overtime, meal and
rest breaks, reimbursement of expenses, and accurate wageMore...

$0 (12-16-2018 - CA)


Mitchell Sims v. Scott Kernan, as Secretary of Department of Corrections and Rehabilitation, etc.
California law provides that the death penalty shall be inflicted by either lethal gas
or by "an intravenous injection of a substance or substances in a lethal quantity sufficient
to cause death, by standards established under the direction of the Department of
Corrections and Rehabilitation." (Pen. Code, § 3604, subd. (a).)1
The question in this
case is whether that statute i... More...

$0 (12-16-2018 - CA)


STATE OF OHIO vs. ANTHONY D. CARTER




This is an appeal from a Pickaway County Court of Common
Pleas judgment entry convicting Appellant, Anthony Carter, of ten felony
drug offenses, which included one count of engaging in a pattern of corrupt
activity, seven... More... $0 (12-15-2018 - OH)


STATE OF OHIO v. HERBERT MITCHEM






The Jackson County Grand Jury returned an indictment charging Herbert
Mitchem with operating a vehicle with a hidden compartment used to transport a
controlled substance, aggravated possession of drugs, aggravated tra... More... $0 (12-15-2018 - OH)


STATE OF OHIO vs. TIANA HOLLAND




A five-count felony indictment was filed against Appellant,
Tiana Holland, on October 10, 2014, alleging various trafficking and
possession of heroin, cocaine and marihuana offenses. A review of the
record i... More... $0 (12-15-2018 - OH)


STATE OF OHIO vs. CHRISTOPHER YOUNG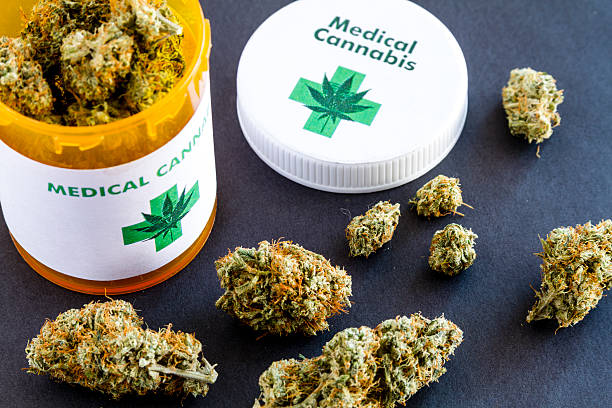 Sooner Cannabis Consultants


Click Here For... More... $0 (12-15-2018 - OH)


STATE OF OHIO v. ANTHONY D. MACK




The Washington County Sheriff's Office executed a search warrant at a
residence in the early morning hours and found Anthony Mack and Trista Bates
sleeping on a pull-out couch in the living room. Officers searched the home and ... More... $0 (12-15-2018 - OH)


STATE OF OHIO v. AARON J. ROBERTS




Before we outline the facts and course of proceedings, we note that we have
reviewed the entire record, including the presentence investigation report ("PSI") that was
provided to the trial court before sentencing. The sealed... More... $0 (12-15-2018 - OH)


STATE OF OHIO v. RICHARD OWENS




Defendant-appellant Richard Owens appeals his conviction for one count of
robbery (use of force), in violation of R.C. 2911.02(A)(3), a felony of the third degree; one
count of breaking and entering (unoccupied structure), in v... More... $0 (12-15-2018 - OH)


STATE OF OHIO v. WILLIAM ANTHONY KERR




William Anthony Kerr appeals from his conviction following a guilty plea to
one count of heroin possession, a fifth-degree felony.
{¶ 2} Kerr's appointed appellate counsel has filed a brief pursuant to Anders v.
Californi... More... $0 (12-15-2018 - OH)


STATE OF OHIO v. DION BLACK




The State's evidence at trial established the following facts.
{¶ 4} On October 7, 2015, United States Postal Inspector Suzanne McDonough
noticed a large flat-rate box mailed from Morena Valley, California, an area that was More... $0 (12-15-2018 - OH)


STATE OF OHIO v. JOHN P. SHERN

Legal Suites and Virtual Offices In Downtown Tulsa
624 South Denver
918-398-5678 or Pat@morelaw.com


More... $0 (12-15-2018 - OH)


STATE OF OHIO v. DENNIS H. KENNEDY




On December 8, 2015, the Clark County Grand Jury returned an indictment
charging Kennedy with one count of improperly handling a firearm in a motor vehicle in
violation of R.C. 2923.16(B), a felony of the fourth degree; one cou... More... $0 (12-15-2018 - OH)


STATE OF OHIO vs. MICHAEL FREEMAN




Freeman pleaded guilty to aggravated trafficking in drugs, a felony of
the fourth degree, and trafficking in heroin, a felony of the first degree. In exchange,
the state dismissed charges of trafficking in heroin, possession o... More... $0 (12-14-2018 - OH)


STATE OF OHIO vs. MARK PICKENS




Pickens was convicted of rape and aggravated murder upon evidence that
on June 2, 2009, two days after Noelle Washington had reported to police that Pickens
had raped her, he entered Washington's apartment and fatally shot her,... More... $0 (12-14-2018 - OH)


State of Tennessee v. Reuben Eugene Mitchell




This case arises from a fire that occurred on December 5, 2011, at a home where the Defendant was living. In re... More... $0 (12-14-2018 - TN)


Next Page