Plane Crash Law
Alexandro Puga; Norma Puga v. RCX Sollutions, Inc.

MoreLaw Virtual Receptionists
Nosotros hablamos español





RCX Solutions, Incorporated is a licensed motor carrier that contracted with a driver, Ronald Brown, to transport a ... More... $0 (04-17-2019 - TX)


Pam Miletello v. R M R Mechanical, Inc.





This case is a dispute between decedent Gerald Miletello's ex-wife Sandra and widow Pam about who is entitled to the funds in Gerald's 401(k) retirement account. The dispute hinges on the existence and timing of a "qualified domestic relations o... More... $0 (04-17-2019 - LA)


United States of America v. Angelo Efthimiatos




Burlington, VT -
Sudbury Man Sentenced to 15 Months in Prison for Flying Without a Valid Pilot's License

Angelo Efthimiatos, 49, of Sudbury, Vermont, was sentenced to serve 15 months in prison followed by a year of supervised release following his conviction... More... $0 (04-12-2019 - VT)


State of Ohio v. Keyonna Snell




On January 19, 2017, appellant and three co-de... More... $0 (04-11-2019 - OH)


United States of America v. Steven Lynn Ross




Seattle, WA - Vancouver, Washington Man Sentenced to Prison for Scheme to Claim Disability Benefits while Working under a False Identity

Defendant Fraudulently Collected more than $368,000 using Stolen Identities of Children who Died in the 1950s and 60s... More... $0 (04-10-2019 - WA)


STATE OF OHIO vs. RICHARD BARNHART, JR.




Appellant, Richard Barnhart, Jr., was involv... More... $0 (04-10-2019 - OH)


STEVEN PAUL ANDERSON vs MARY MITCHELL



Steven Paul Anderson seeks certiorari review of an order overruling his objections to deposition questions and compelling additional depositions in th... More... $0 (04-06-2019 - FL)


Michael Ray Thomas vs. Harley-Davidson Motor Company Group, LLC

More... $0 (04-05-2019 - MO)


Bonny Edward Taylor v. Henry P. Hughes and Bill Blue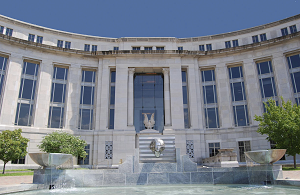 Almus Taylor died from internal bleeding after being kept in a jail holding cell overnight. Bonny Edward Taylor, Almus's father and the Administrator of Almus's estate, sued the jail guards under 42 U.S.C. § 1983 and Alabama state law, alleging that they wer... More... $0 (04-03-2019 - AL)


Damien Guedes v. Bureau of Alcohol, Tobacco and Explosives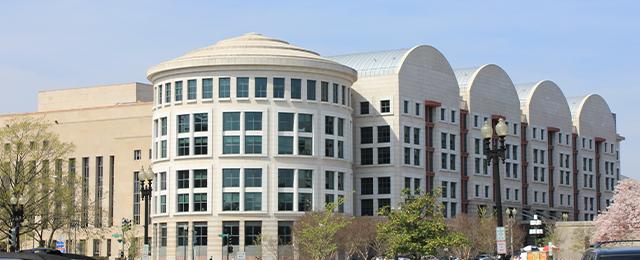 In October 2017, a lone gunman armed with bump-stock-enhanced semiautomatic weapons murdered 58 people and wounded hundreds more in a mass shooting at a concert in Las Vegas, Nevada. In the wake of that tragedy, the Bureau of Alcohol, Tobacco, Firearms and Explosives ("Bureau... More... $0 (04-01-2019 - DC)


HARVEY L. LINEN vs STATE OF FLORIDA




Harvey L. Linen challenges his convictions and sentences for felony leaving the scene of a crash with injury and misdemeanor leaving the scene of a crash with property damage in circuit court case number 15-CF-011658 and the resulting revocati... More... $0 (04-01-2019 - FL)


United States of America v. Julius Lamon Jones





A jury convicted Julius Lamon Jones of interference with commerce by threat
or violence ("Hobbs Act robbery"), in violation of 18 U.S.C. § 1951, and possession
of a firearm in furtherance of a crime of violence (COV), in violation of 18 U.S.C.
§ 924(c). ... More... $0 (03-27-2019 - MO)


State of West Virginia vs. Clairesse Felipe




On the night of July 24, 2015, Clairesse Felipe (Felipe) drove Joeimarie Hoffman (Hoffman), Ashley Jenkins (Jenkins) and Ashley Lo... More... $0 (03-25-2019 - WV)


Kyle Lindsey and Zayne Mann v. Brandon Hyler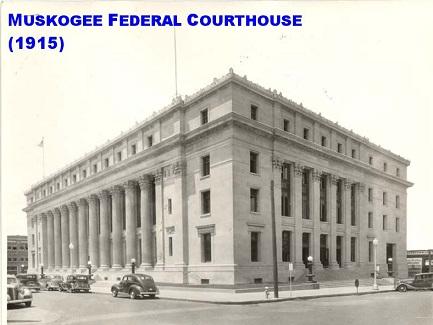 Kyle Lindsey and Zayne Mann were seriously injured when Lindsey lost
control of his utility vehicle on a gravel road after a brief police pursuit. They
claim the accident was caused by an overzealous officer who shou... More... $0 (03-20-2019 - OK)


United States of America v. Donald Wanjiku




Donald Wanjiku pled guilty to one
count of transportation of child pornography in violation of 18
U.S.C. § 2252A, but he retained his right to appeal the district
court's denial of his motion to suppress the pri... More... $0 (03-19-2019 - IL)


Billy Dewayne Denison v. The State of Texas




After a night spent drinking at a hotel with his friend, appellant took his
friend's car and left the hotel. While traveling on the Galveston causeway, appellant
collided with a motorcycle, killing its driver. Appellant told a parame... More... $0 (03-14-2019 - TX)


Charles Greenhill and Amphib, Inc. v. Richard M. Vartanian and Platinum Fighter Sales, Inc.




Hermann Göring, head of the
Luftwaffe in World War II, remarked: "When I saw those
Mustangs over Berlin, I knew that the war was lost." The P-
51 Mustang fighter entered service in January 1942, and
long-ran... More... $0 (03-11-2019 - IL)


Nancy Morrow v. Jonathan Meachum





Austin Moon was a young motorcyclist. He liked to ride fast. So fast, in fact, he twice eluded police officers at triple-digit speeds. On officers' third attempt to stop Moon, a Criminal District Attorney Investigator named Jonathan Meachum caused ... More... $0 (03-10-2019 - TX)


Jeffrey O. Stiegel v. Administrator of the Federal Aviation Administration and National Transportation Safety Board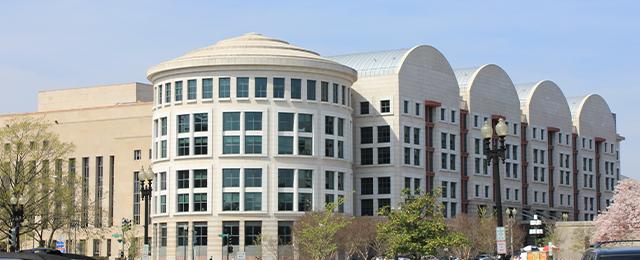 Law enforcement officers responding to an airplane crash discovered THC-infused chocolate bars onboard. The pilot, Jeffrey Siegel, admitted that they were his. In this petition, Siegel claims that the Federal Aviation Administration's decision to revoke his pilot's certificate for... More... $0 (03-07-2019 - DC)


United States of America v. Reginald Elmore, a/k/a Fat Reg; Esau Ferdinand, a/k/a Sauce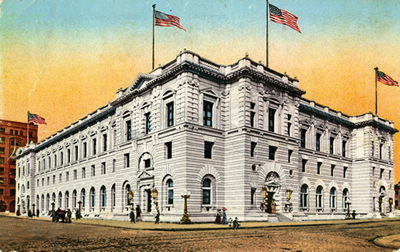 Following the June 2012 murder of Calvin Sneed, police obtained a warrant
authorizing the seizure of Antonio Gilton's historical cell-site location information.
Gilton was subsequently charged with four counts relating to the murder of Sneed.
He moved to suppress the loca... More... $0 (03-05-2019 - CA)


STATE OF KANSAS v. JASON TODD ROSS




In April 2016, 18-year-old Cameron Johnson lived in a duplex with his older brother, Jarrod Johnson, known as Jaye, and their roommate, Jessica Holdt. The ground floor included Cameron's bedroom, Holdt's bedroom, a living room, and ... More... $0 (03-04-2019 - KS)


United States of America v. Alfredo Beltran Leyva, a/k/a Mochomo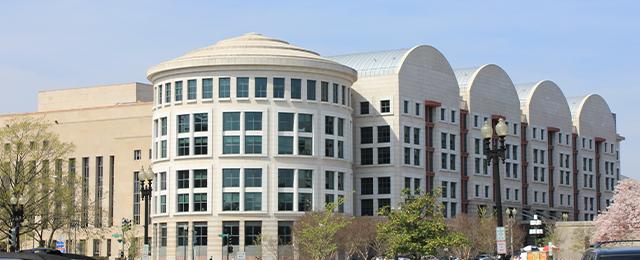 Alfredo Beltran Leyva pleaded guilty to conspiracy to distribute cocaine and methamphetamine in the United States. He later sought to withdraw his guilty plea and proceed to trial, but the district court did not permit him to do so. On appeal, Leyva claims the district court ... More... $0 (02-28-2019 - DC)


United States of America v. Ronald Roscoe




Pensacola, FL - Michigan Sex Offender Pleads Guilty to Traveling to Destin to Have Sex with a Minor

Ronald Roscoe, 56, of Traverse City, Michigan, pleaded guilty to attempted enticement of a minor, travel with intent to engage in illicit sexual conduct, and transporting ma... More... $0 (02-21-2019 - FL)


PERRY JACK PROBUS JR. V. COMMONWEALTH OF KENTUCKY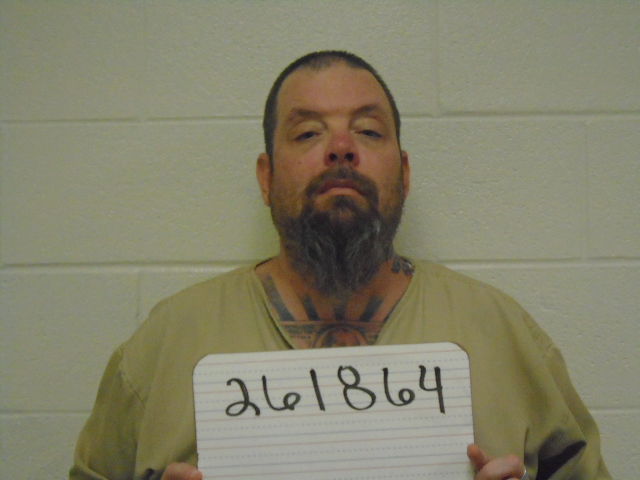 Tammy Robinson was working as a nanny when at mid-morning she
answered a knock at the door. There stood a man later identified as Solomon
Slinker. He was dressed as a deliveryman and claimed he had a package for the More... $0 (02-20-2019 - KY)


STATE OF OHIO vs. MARK RAFTER




While driving the wrong-way on an interstate highway, defendant-appellant Mark
Rafter struck another vehicle at high speed, instantly killing its sole occupant, Kayla
Coates. Rafter had ongoing mental health issues and suicid... More... $0 (02-18-2019 - OH)


Next Page