Paternity Law
Tyler Gibbons and Madison Wright

MoreLaw Suites
Legal Suites and Virtual Offices
624 South Denver and 601 South Boulder
Click Here For More Information
918-582-3993





Tulsa, OK - Tyler Gibbons sued Madison Wright on a paternity theory.... More... $0 (08-15-2019 - OK)


In re Simon Fletcher


Market Your Practice In Ten Counties for $10 A Month
Click Here For Cost Effective Affordable Internet Marketing For Your Practice






... More... $0 (08-14-2019 - TX)


David Gill v. State of Indiana

MoreLaw Virtual Receptionists
Never Miss Another Call
Don't Wait - Call 918-582-6422 Today!







Fifteen-year-old I.G. and thirty-year-old Gill were friends, and Gill often
pr... More... $0 (06-18-2019 - IN)


STATE OF OHIO v. MICHAEL HAZEL
MoreLaw Virtual ReceptionistsNever Miss Another New Client Call
... More... $0 (06-13-2019 - OH)


In the Matter of the Parentage of M. F., A Minor Child; Brought by K.L. v. T. F.
MoreLaw Virtual ReceptionistsOur Team Will Answer Your Phone When You Cannot



The parties are familiar with the facts and the procedural history of the case. We will only summarize the facts in enough ... More... $0 (06-08-2019 - KS)


Abdalrahim Hasain a/k/a Abdalrahim Hassin a/k/a Adbalrahim Shadi Hasin v. State of Mississippi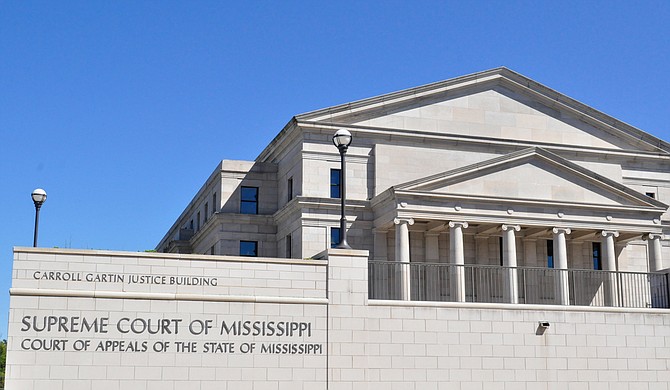 Trina Johnson gave birth to a girl, Jane,1 in 2000. Trina testified that Jane has autism
and requires around-the-clock care. In ... More... $0 (06-04-2019 - MS)


STATE OF OHIO v. JASON BERNARD KEETON




Jason Bernard Keeton appeals from his conviction on o... More... $0 (05-28-2019 - OH)


STATE OF OHIO vs. CARL HAYDEN




Appellant, aka "Whitey," and Amber Piquet lived toge... More... $0 (05-22-2019 - OH)


State of Ohio v. Patrick Allen Taft, Jr.

MoreLaw Virtual Receptionists
Never Miss Another Client Call




On March 24, 2017, Taft was indicted on five counts of rape in violation of
R.C. 2907.02(A)(2),1 all first-degree fel... More... $0 (05-07-2019 - OH)


Jacqueline Stennett etc. v. Danae Marie Miller
This case presents two issues: does the nonmarital biological child of an
absentee father who never openly held her out as his own have standing under Code of
Civil Procedure section 377.60 (section 377.60) to sue for his wrongful death if she failed
to obtain a court order declaring paternity during his lifetime?
1
If she does not have
standing, does section 377.60 violat... More...

$0 (04-13-2019 - CA)


NICOLE CORRIGAN vs MANUEL ISRAEL VARGAS III



Mother and Father, who never married, had a child in 2006. The parties had an informal agreement to exercise timesharing with the child. In 2015, Father filed a petition ... More... $0 (04-07-2019 - FL)


Bertha A. Molinaro v. Michael M. Molinaro
Michael Molinaro appeals from a restraining order issued
under the Domestic Violence Prevention Act (DVPA) (Fam. Code,
§ 6200 et seq.).
1 We conclude the part of the restraining order
prohibiting Michael from posting anything about his divorce case
on Facebook constitutes an overbroad, invalid restraint on his
freedom of speech. We therefore will reverse that provision and<... More...

$0 (04-01-2019 - CA)


Matthew Marble v. State of Tennessee




Under Title II of the Americans with Disabilities Act (ADA) and its implementing regulations, public entities are required to make reasonable modifications in their provision of services to avoid discriminating against disabled individuals. To protect disabled indivi... More... $0 (03-30-2019 - TN)


In the Interest of D.H., A Minor Child



In May 2016, the State filed a child in need of care (CINC) petition regarding D.H. against Mother and Father. D.H., who was only four months old at t... More... $0 (03-14-2019 - KS)


DARR ROBINSON v. BRITTANY BONETA -and- HELLEN DOUGLAS INTERVENING PARTY



In September of 2012, L.D. was born to defendant-appellee Brittany
Boneta ("Boneta"). Doc. 1. On December 3, 2012, Robinson, ... More... $0 (03-01-2019 - OH)


In the Matter of the Adoption of J.D.W., A Minor Child.




This is a combined appeal of a paternity case and a stepparent adoption. J.W., father of J.D.W., a minor, appeals the district court's order denying him any relief in the paternity action an... More... $0 (02-22-2019 - KS)


KELLEY P. KOHLER v. CAROLYNN L. CHAMBERS
MoreLaw Suites - Legal Suites and Virtual Offices
The Best Places In Downtown Tulsa To Practice Law
406 South Boulder and 625 South Denver - 918 - 582-3993



... More... $0 (02-11-2019 - OK)


Ryann S. Clark v. State of Indiana



In early July of 2016, TJ was born to Christina Pritchard ("Pritchard") and
Clark. Clark voluntarily admitted to paternity and received visitati... More... $0 (02-04-2019 - IN)


STATE OF OHIO v. PHILLIP JONES




Jones was sentenced to death for the rape and murder of S.Y. The Supreme Court
of Ohio affirmed Jones's convictions and sentence of death in State v. Jones, 135 Ohio St.3d 10,
2012-Ohio-5677, ¶ 267 ("Jones I"). However, prior... More... $0 (02-02-2019 - OH)


Kelley P. Kohler v. Carolyn L. Chambers



¶1 Kelley P. Kohler (Father) and Carolynn L. Chambers (Mother) are the biological parents of R.L.K., born April 17, 2012. Father filed a petition seek... More... $0 (01-29-2019 - OK)


Heather Tyler v. Supreme Judicial Court of Massachusetts





This appeal arises from Heather
Tyler's six-year-long legal battle to void two Massachusetts
Superior Court conditions of probation imposed on the adult male
who was convicted of statutory rape after impregnating her w... More... $0 (01-29-2019 - MA)


In the Interest of L.F., A Minor Child


The Kansas Department of Children and Families (DCF) and its predecessor, the Kansas Department of Social an... More... $0 (01-29-2019 - KS)


James A. Jackson v. Thomas Lawson





Plaintiff appeals from an order granting summary judgment in defendant police officer's favor in this § 1983 wrongful detention case. We affirm.
I.
On December 16, 2016, Louisville Metro Police Officer Thomas Lawson responded to a report of a suspicious person in an... More... $0 (01-15-2019 - KY)


STATE OF OHIO v. WILLARD MCCARLEY




In 2004, McCarley was arrested in connection with a murder that occurred twelve
years earlier. The victim, C.P., was the mother of his son and was in the process of seeking child
support from him when she was murdered. On the... More... $0 (12-24-2018 - OH)


In the Matter of the Adoption of BABY BOY F.



His biological parents, M.F. and William, began dating in May 2016 after meeting at their mutual workplace. Wi... More... $0 (12-22-2018 - KS)


Next Page