Nursing Law
Blakely Mchugh v. Protective Life Insurance
This appeal raises one fundamental issue: whether Insurance Code sections
10113.71 and 10113.721 ("the statutes"), which came into effect on January 1, 2013,
apply to term life insurance policies issued before the statutes' effective date. In 2005,
Protective Life Insurance Company (Protective Life) issued William Patrick McHugh a
60-year term life policy (the policy) that provided... More...

$0 (10-13-2019 - CA)


STATE OF OKLAHOMA, Plaintiff, v. CHERYLLE LYNN BURTON, A/K/A CHERYLLE LYNN WEST, A/K/A SUSAN FRAZIER, Defendant.

MoreLaw Virtual ReceptionistsA Receptionist for Five Dollars A Day
Call 918-582-6422 Today





Tulsa, OK - The State of Oklahoma charged Cherylle Lynn Burton, a/k/a Cherylle Lynn West, a/k/a Susan Frazier with:

Count # 1. Count as Filed: FFP, FALSELY PERS... More... $0 (10-08-2019 - OK)


STATE OF OHIO v. SHAUN D. HILL
Call 888-354-4529 if you need a Criminal Defense Attorney in Ohio.




On March 2, 2017, Hill was indicted on two counts of felonious assault and
one count of having weapons wh... More... $0 (10-08-2019 - OH)


James Earl Tobias, Jr. and Tiffany Tobias v. University of Mississippi Medical Center
Call Kent Morlan at 888-354-4529 if you need a lawyer ⚖








On October 30, 2013, James Tobias was injured at work when a two-ton fo... More... $0 (10-02-2019 - MS)


United States of America v. Myrtha Nicolas




Newark, NJ - Hudson County Public Official Admits Accepting Bribes for Patient Referrals

A Jersey City woman employed by the Hudson County Office of Aging admitted accepting bribes for referring patients in need of home health care aides.

Myrtha Nicolas, 61, of Jers... More... $0 (10-02-2019 - NJ)


Albert Schaw v. Habitat for Humanity of Citrus County, Inc.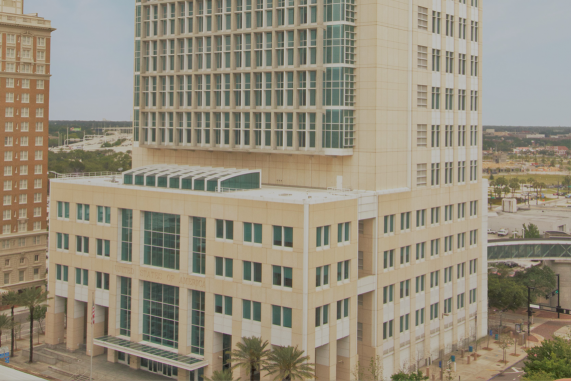 Albert Schaw, a quadriplegic, applied for a home with Habitat for Humanity of Citrus County. Because his annual social-security-disability income didn't meet Case: 17-13960 Date Filed: 09/18/2019 Page: 1 of 31
2
Habitat's minim... More... $0 (09-21-2019 - FL)


Abdulmouti Alaama v. Presbyterian Intercommunity Hospital, Inc.
Business and Professions Code section 809.11 requires a
hospital peer review board to give a physician notice and the
right to request a hearing when the hospital revokes or
terminates the physician's membership, staff privileges, or
employment for a "medical disciplinary cause or reason." In 2016
Presbyterian Intercommunity Hospital, Inc., doing business as
PIH Health Hosp... More...

$0 (09-19-2019 - CA)


United States of America v. Diandra Bankhead




Atlanta, GA - Home health care owner pleads guilty to defrauding Georgia Medicaid

Diandra Bankhead, the owner and operator of Elite Homecare ("Elite"), an Atlanta-based home healthcare provider, pleaded guilty to def... More... $0 (09-11-2019 - GA)


Jasmine Lopez v. Bartlett Care Center, LLC
Irene Lopez (Irene),a dependent adult within the meaning of Welfare and
Institutions Code section 15610.23, was admitted to defendant Bartlett Care Center,
doing business as French Park Care Center (the Facility), on October 5, 2016, with a
medical history of diabetes, dementia, end-stage renal disease, generalized muscle
weakness, and other debilitating conditions. At the end of O... More...

$0 (09-01-2019 - CA)


Robbie Emery Burke v. Vic Regaldo and Stanley Glanz




The Tulsa County Sheriff's Office ("TCSO") runs the Tulsa County Jail ("the
jail"). In 2011, Elliott Williams was jailed there. Shortly after his booking, he severely
injured his neck, causing lower body paralysis. No one treated his injury. Despite his
frequ... More... $0 (08-22-2019 - OK)


Brian Ipock v. Manor Care of Tulsa, OK, LLC

MoreLaw Legal Services Marketing
Cost Effective Internet Marketing
Upgrade Your MoreLaw Listing
Call 918-582-6422 Today!




More... $0 (08-10-2019 - OK)


United States of America v. Roland Vaughn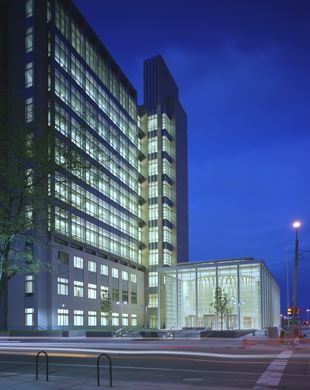 Denver, CO - Man Pays VA Employee $1 Million in Illegal Gratuities

Roland Vaughn, age 58, of Clearwater, Florida, pled guilty to paying illegal gratuities of more than a million dollars to an employee with the Department of Veterans Affairs ("VA"). In exchange, Vaughn... More... $0 (08-08-2019 - CO)


Roy Valentine, Individually and as Administrator v. Plum Healthcare Group, LLC
A. Signing the arbitration agreements
Defendants Plum Healthcare Group, LLC, and White Fir Holdings, LLC, own and
operate Midtown Oaks Post-Acute (Midtown), a skilled nursing facility. On January 13,
2014, Lila Valentine was admitted to Midtown for "rehab" after she fell and broke her
right shoulder. The admission records identified Lila's daughter, Darleen Valentine, as
Lila's... More...

$0 (07-25-2019 - CA)


STATE OF KANSAS v. MICHAEL ROSS




On the morning of November 9, 2015, A.S. left two of her children—17-monthold... More... $0 (07-25-2019 - KS)


United States of America v. Michele Annette Honaker, Marilyn Yvette Blankenship and Chandler Dalton Blankenship




Abington, VA - Twin Sisters Plead Guilty to Conspiracy to Commit Healthcare Fraud, Third Defendant Admits to Making False Statements

Two identical twin sisters, and one of their sons, pleaded guilty ... More... $0 (07-23-2019 - VA)


California Advocates for Nursing Home Reform v. Karen Smith
Health and Safety Code section 1418.8 (section 1418.8) sets forth procedures to be
followed for nursing home residents who lack capacity to make their own health care
decisions. Most of the affected residents are elderly, many are poor, and all may be
described as "unbefriended" in the sense they are without family members, friends or
other legal surrogates to make health care deci... More...

$0 (07-23-2019 - CA)


MARK MILLER, ET AL. v. CARDINAL CARE MANAGEMENT, : INC., ET AL.

MoreLaw Virtual Receptionists
Never Miss Another Call
Don't Wait - Call 918-582-6422 Today!








On December 22, 2016, Lori Miller ("Miller" or "Lori Miller") became
a re... More... $0 (07-21-2019 - OH)


United States of America v. Aaron Wayne Pickrell




Raleigh, NC - Veterans Affairs Nurse Sentenced for Drug Distribution
Aaron Wayne Pickrell, 50, of Fayetteville, North Carolina, was sentenced to 3 years' probation and 90 days house arrest.

PICKRELL was named in a five-count Indictment filed on December 12, 2018, and ... More... $0 (07-05-2019 - NC)


Steven E. Ingalls, Jr. v. State of Indiana





B.P. was born in June 2011 and suffered from a number of med... More... $0 (06-19-2019 - IN)


STATE OF OHIO v. KEVIN G. KILLEEN
MoreLaw Virtual Receptionists Nosotros hablamos español


Mr. Killeen owns two adjacent parcels in the Village that have been in his wife's
family for almost 80 years. One parcel has a house an... More... $0 (06-17-2019 - OH)


State of Oklahoma v. Kimberly Rochelle Tiller

MoreLaw Suites

Legal Suites and Virtual Offices In Downtown Tulsa
Petroleum Club Building
601 South Boulder
918-582-3993 or info@morelaw.com
More... $0 (06-12-2019 - OK)


Angelia Byrd a/k/a Angelina Byrd a/k/a Angelia Marie Byrd v. State of Mississippi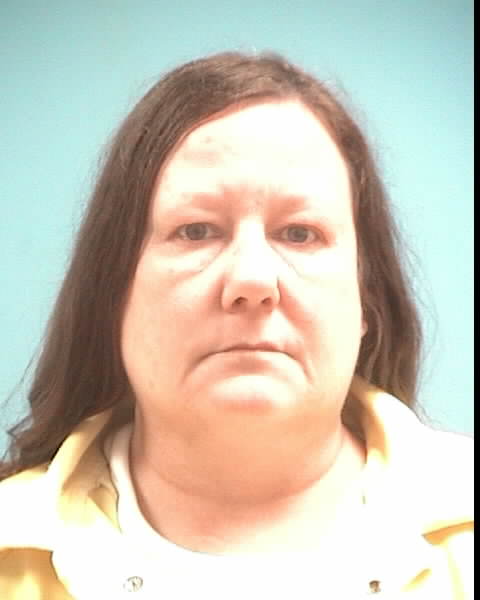 On April 8, 2014, Angelia Byrd shot and killed her live-in boyfriend, Aaron Harper.
Byrd did not testify at her trial, so her version of the facts is draw... More... $0 (06-12-2019 - MS)


STATE OF OHIO vs. SAMUEL OLUGBEMIGA AFOLABI




On December 2, 2016, Samuel Afolabi, a temporary agency ... More... $0 (06-05-2019 - OH)


SHELBY JAMAL DAVIS V. STATE OF ARKANSAS
MoreLaw Virtual ReceptionistsA Receptionist for Less Than a Dollar an Hour
$0 (06-02-2019 - AR)


United States of America v. Lilian Ifeoma Akwuba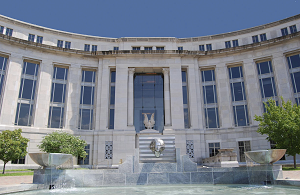 Montgomery, AL - Montgomery Nurse Practitioner Receives 10-Year Sentence

A Montgomery, Alabama nurse practitioner, Lilian Ifeoma Akwuba, 40, received a 10-year sentence for her part in helping run two separate "pill mill" operations in Montgomery ov... More... $0 (06-02-2019 - AL)


Next Page