Negligent Hiring Law
WFG National Title Insurance Company v. Wells Fargo Bank, N.A.
This matter arises out of an alleged mortgage fraud scheme
designed to defraud mortgage lenders and involving numerous
realtors, loan brokers, loan officers, and real estate brokers. One
defrauded lender is Milestone Financial d/b/a Alviso Funding
(Alviso), the original plaintiff in this case.
The operative complaint alleges that various defendants set
up a sham transaction... More...

$0 (07-08-2020 - CA)


Rexina Mize v. Mentor Worldwide, LLC
This case is about preemption and causation:
whether the Medical Device Amendments (MDA) to the federal
Food, Drug, and Cosmetic Act (FDCA) preempt the state-law
products liability claims at issue here, and whether Rexina Mize
and her husband, Minh Nguyen, sufficiently pled causation to
survive Mentor Worldwide LLC's demurrer to those claims. We
conclude that the tort claim... More...

$0 (07-06-2020 - CA)


Sukru Bayramoglu v. Nationstar Mortgage, LLC
Plaintiffs Sukru and Gulay Bayramoglu, like many others, sought to modify their
home loan in the midst of the 2008 financial crisis. They eventually succeeded in doing
so in late 2011, obtaining at that time a lower interest rate and a lower monthly payment
2
from their loan servicer, Nationstar Mortgage LLC (Nationstar). But, in their view, all
was not well with the loan modi... More...

$0 (07-02-2020 - CA)


Christopher Bailey v. State of Tennessee
North Memphis man sentenced to 25 years for child rape









The facts of this court as set forth by this court on direct appe... More... $0 (07-01-2020 - TN)


United States of America v. Ray Ashley Dixon, R.Ph.
Brunswick, GA - The United States of America charged Ray Ashley Dixon, R.Ph. with conspiracy to commit health care fraud and illegal drug distribution.



MoreLawTV
More... $0 (06-30-2020 - GA)


HANKOOK TIRE CO., LTD., AND HANKOOK TIRE AMERICA CORP. v. ELMER PHILPOT
Law Offices Available at the Tulsa Petroleum Club at 601 S. Boulder and at 624 S. Denver both... More... $0 (06-26-2020 - AR)


Andrew J. Pankey v. Petco Animal Supplies, Inc.
Plaintiff Andrew J. Pankey (Andrew) filed a products liability claim against Petco
Animal Supplies, Inc., after his son Aidan contracted a rare bacterial infection from a rat
purchased at Petco. Aidan later died as a result of complications related to his infection.
Andrew alleged, among other things, that Petco was strictly liable for injuries resulting
from the sale of the pet r... More...

$0 (06-26-2020 - CA)


BAYWATER DRILLING, LLC, V. BENJAMIN RATLIFF
Court of Appeals
For The
First District of Texas







Ratliff filed suit against Baywater and three other defendants, including
... More... $0 (06-24-2020 - TX)


Wendy Y. Hernandez v. FCA US, LLC
Plaintiff Wendy Y. Hernandez (Hernandez) settled her civil
action as the prevailing party. After the settlement was put on
the record, the trial court set a hearing three months out on an
order to show cause (OSC) re dismissal, and ordered any motion
for attorney fees to be filed and heard before the OSC date. Due
to mistake, inadvertence, or neglect by counsel, Hernandez filed... More...

$0 (06-24-2020 - CA)


Richard Simmons v. Bauer Media Group USA, LLC
Defendant and appellant Bauer Media Group USA, LLC,
an entertainment magazine publisher, appeals from the denial of
its special motion to strike the first amended complaint of
plaintiffs and respondents Richard Simmons and Teresa Reveles
(i.e., an anti-SLAPP motion under Code of Civil Procedure section
425.16.).
The well-known Simmons describes himself as "a health
and ... More...

$0 (06-22-2020 - CA)


Endalkachew Merid v. Commonwealth of Virginia
COURT OF APPEALS OF VIRGINIA







"In reviewing a trial court's denial of a motion to suppress, 'we determine whether the
accused has met his burden to show that the trial ... More... $0 (06-20-2020 - VA)


Gary Verrazono v. Gehl Company
Verrazono was seriously injured in 2012 at the Sonoma Raceway when
the rough terrain forklift he was operating tipped over.
Known as a "telehandler," a rough terrain forklift is a forklift that can
"go off of a paved surface" and has a "telescopic boom [that can] be raised and
2
extended to take loads to elevations." The telehandler operated by Verrazono
weighed about 28,0... More...

$0 (06-18-2020 - CA)


STATE OF LOUISIANA, ET AL. Vs. LOUISIANA LAND & EXPLORATION, CO., ET AL.
STATE OF LOUISIANA
COURT OF APPEAL, THIRD CIRCUIT






This case involves the State of Louisiana (the state) and the Vermilion Parish
School Board (VPSB) suing various defendants... More... $0 (06-17-2020 - LA)


State of Louisiana v. Cherekita Y. Morehead
COURT OF APPEAL
SECOND CIRCUIT
STATE OF LOUISIANA





This is an appeal by defendant, Cherekita Morehead, of her
manslaughter conviction (in violation of La. R.S. 14:31), her 25 year... More... $0 (06-17-2020 - LA)


Gerald Lynn Bostock v. Clayton County, Georgia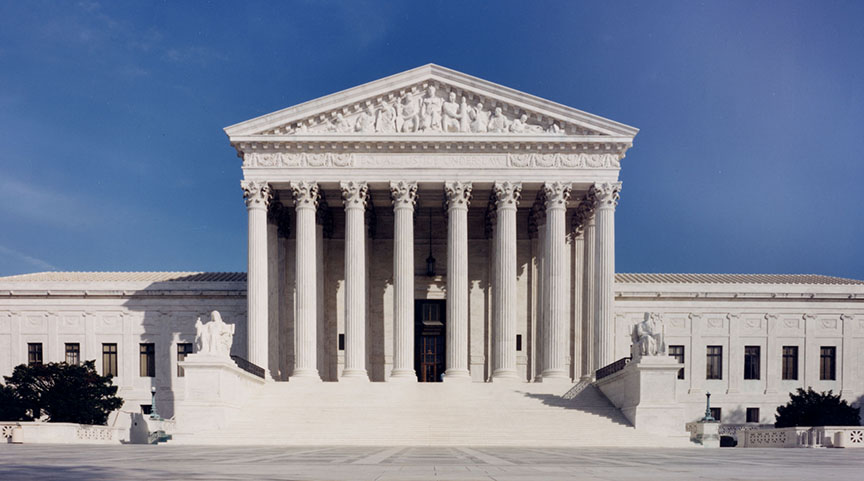 Sometimes small gestures can have unexpected consequences. Major initiatives practically guarantee them. In our time, few pieces of federal legislation rank in significance with the Civil Rights Act of 1964. There, in Title VII, Congress outlawed discrimination in the workplace on thebasis of r... More... $0 (06-15-2020 - GA)


COREY COMMODORE V. COMMONWEALTH OF KENTUCKY




Tommy's Place, a neighborhood shop in Louisville selling cigarettes,
produce, and flowers, and then owned by Tommy Smith, was the scene of a
robbery on April 13, 2017. The busines... More... $0 (06-15-2020 - KY)


NISSA ASCENCIO AND ALL OTHERS SIMILARLY SITUATED v. ORION INTERNATIONAL CORP
Montana Supreme Court




We adopt the factual and procedural history of this case that has been previously
narrated by this Court in ... More... $0 (06-14-2020 - MT)


John Farina v. Savwcl III, LLC
A funnel hovered over the American West. Into the large
end went investor dollars and investor dreams. Out the little end
streamed dollars into Las Vegas, where a Nevada intermediary
made loans to Nevada land developers who had high hopes for big
projects. The funnel channeled over $40 million in 2006 and
2007. But remember what happened next: the subprime
meltdown. The inv... More...

$0 (06-11-2020 - CA)


Aleksandr Kon v. City of Los Angeles
The general issue is whether you can sue police in civil
court for excessive force after you have been convicted in criminal
court. Specifically, after interacting with an officer, a man was
convicted of an infraction: disturbing the peace.
Notwithstanding this conviction, can this man then sue the
officer civilly for using excessive force during the episode? Yes,
because t... More...

$0 (06-04-2020 - CA)


Marline Wicks v. Antelope Valley Healthcare District
The trial court granted summary judgment to a hospital in
a lawsuit brought by the family of an emergency room patient
who was released from the hospital and died eight hours later.
We conclude no evidence showed that the nursing staff caused or
contributed to the patient's death; no evidence showed the
hospital was negligent in the selection and retention of the
two emerge... More...

$0 (06-02-2020 - CA)


SHANNON THOMAS v. HYUNDAI OF BEDFORD, ET AL.
MoreLaw ReceptionistsVOIP Phone and Virtual Receptionist Services
Call 918-582-6422 Today



On December 15, 2017, Thomas signed an arbitration agreement with
his then-employer, Migdal 1, ... More... $0 (05-31-2020 - OH)


Sean Sharufa v. Festival Fun Parks, LLC
Sean Sharufa fractured his hip and pelvis riding a waterslide at Raging Waters, a
theme park operated by defendant, Festival Fun Parks, LLC. While going down the slide,
he inadvertently slipped from a seated position on an inner tube onto his stomach. When
he entered the splash pool below, his feet hit the bottom with enough force to cause his
injuries.
Sharufa sued for neglige... More...

$0 (05-31-2020 - CA)


United States of America v. George Esparza
MoreLaw ReceptionistsVOIP Phone and Virtual Receptionist Services
Call 918-582-6422 Today




Los Angeles, CA - The United States of America charged George Esparza with conspiracy to viol... More... $0 (05-30-2020 - CA)


J. Niley Dorit v. Jack Noe
In January 2018, Noe hired Dorit to evaluate the medical records of
Noe's deceased mother for a potential medical malpractice suit against her
doctors. The parties signed a fee agreement in which Noe agreed to pay Dorit
a $10,000 non-refundable retainer fee. This sum was intended to cover
Dorit's time spent evaluating the claim, as well as "the costs of additional
medical recor... More...

$0 (05-30-2020 - CA)


STATE OF OHIO -vs KIMBERLY R. BEEM
MoreLaw ReceptionistsVOIP Phone and Virtual Receptionist Services
Call 918-582-6422 Today



} On July 3, 2018, Beem was indicted with one count of violating a protection
order, in violati... More... $0 (05-20-2020 - OH)


Next Page