Native American Law
United States of America v. Lending Club Corporation of San Francisco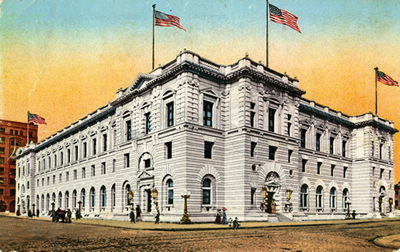 San Francisco, CA - Lending Club Agrees To Pay $2 Million Penalty To Resolve Investigation Into Its Lending Practices

Peer-to-peer lending company LendingClub Corporation of San Francisco, Calif., has agreed to pay a civil penalty of $2 million to resolve allegations that it viol... More... $2000000 (09-30-2018 - CA)


Jordan Marks v. Crunch San Diego, LLC




Jordan Marks appeals the grant of summary judgment to
Crunch Fitness on his claim that three text messages he
received from Crunch violated the Telephone Consumer
Protection Act (TCPA), 47 U.S.C. § 227. The district cour... More... $0 (09-30-2018 - CA)


American Freedom Defense Initiative v. King County





King County provides public transportation in the greater
Seattle metropolitan area. The County finances its transit
operations in part by selling advertising space on the exterior
of buses. Although many municipalities restrict advertising
t... More... $0 (09-30-2018 - WA)


Khalda Jabo v. YMCA of San Diego County
Defendant and respondent YMCA of San Diego County (Respondent or the
YMCA) provides a number of automatic external defibrillators (AEDs) on its premises,
for the emergency use of its members, employees and users of the premises. (Health &
2
Saf. Code,1 § 1797.196, subd. (b) [regulatory scheme when AEDs are provided on
premises].) Plaintiffs and appellants are the Jabo family, ... More...

$0 (09-30-2018 - CA)


United States of America v. Jose Martin Andrade Flores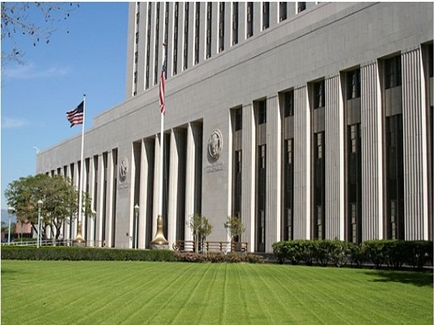 Los Angeles, CA - Owner of Los Angeles-Area Clothing Outlets Pleads Guilty and Admits Failing to Report $3.7 Million in Income to the Internal Revenue Service

A Downey man who operates second-hand clothing stores acr... More... $0 (09-29-2018 - )


United States of America v. Anthony "Tony" Mace and Robert Zubiate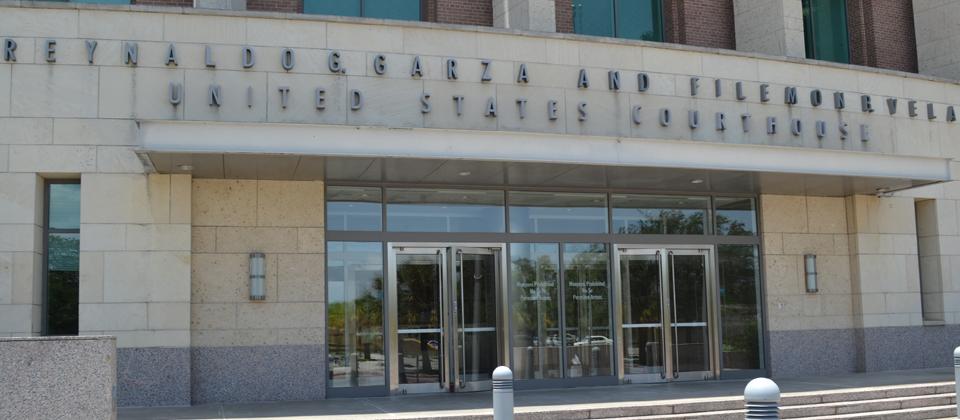 Houston, TX - Oil Services CEO and Executive Sentenced to Prison for Roles in Foreign Bribery Scheme

A former CEO and former executive of an oil services company were sentenced to prison on September 28, 2018 for their involvement in a... More... $0 (09-29-2018 - TX)


United States of America v. Michael S. Davenport
East St. Louis, IL - Former Bassist for the Ataris Pleads Guilty to Defrauding Thousands in Nationwide Telemarketing Real Estate Scam




Morelaw Internet Marketing
National Find A Lawyer DirectoryMore... $0 (09-28-2018 - IL)


The Inland Oversight Committee v. City of San Bernardino, First American Title Insurance Company




This matter relates to a proposed development in the Highland Hills area of the
City of San Bernardino that has been pending in various permutations for decades.
Plaintiffs and appellants The Inland Oversight Committee (IOC), CREED-21, and
Highland Hills Homeowners Associatio... More... $0 (09-28-2018 - CA)


Alejandro Lupian v. Joseph Cory Holdings, LLC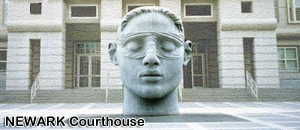 Alejandro Lupian, Juan Lupian, Isaias Luna, Jose
Reyes, and Efrain Lucatero (collectively, "the Drivers") are
professional delivery drivers who separately contracted to
provide equipment and services to Joseph Cory Holdings LLC
("Joseph Cory"), a motor carrier and... More... $0 (09-27-2018 - NJ)


STATE OF OHIO vs. DAVET SHELTON




On June 24, 2016, 87-year-old James Hayes was attacked and robbed
in the parking lot of a LaRosa's restaurant in the Corryville area. A grand jury
returned an indictment charging Shelton with the following offenses relating to the
attack on Hayes: f... More... $0 (09-27-2018 - OH)


Craig Brummere, M.D., ex rel. United States of America v. Health Management Associates, L.L.L.C. (HMA)




Atlanta, GA - Hospital Chain Will Pay Over $260 Million to Resolve False Billing and Kickback Allegations; One Subsidiary Agrees to Plead Guilty

Health Management Associates, LLC (HMA), formerly a U.S. hospital chain... More... $260000000 (09-26-2018 - ga)


Robert Findleton v. Coyote Valley Band of Pomo Indians
This is our third appeal concerning contractor Robert Findleton's attempts to
enforce arbitration clauses in agreements he entered into with the Coyote Valley Band of
Pomo Indians (the Tribe), which failed to pay him for work he performed for the Tribe.
In the first appeal, we held the Tribe had waived its sovereign immunity for purposes of
arbitrating the contract disputes and tha... More...

$0 (09-26-2018 - CA)


United States of America v. Yanette Rodriguez Acosta aka Yanette Patino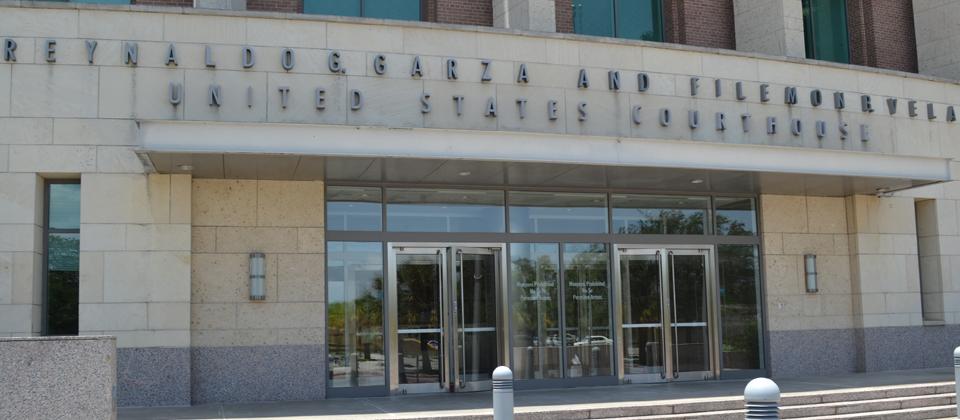 Houston, TX - Texas Woman Sentenced in Virtual Kidnapping Extortion Scheme

A 35-year-old Houston woman has been ordered to prison following her conviction of one count each of conspiracy to commit wire fraud and conspiracy to comm... More... $0 (09-25-2018 - TX)


Angela Roberson-King v. State of Louisiana Workforce Commission





Angela Roberson-King worked as a rehabilitation counselor at Louisiana Rehabilitation Services (LRS), a division of Louisiana's Office of Workforce Development. In 2014, she applied to become a district supervisor at LRS. She interviewed for the... More... $0 (09-25-2018 - LA)


Jane Doe v. Jeff Landry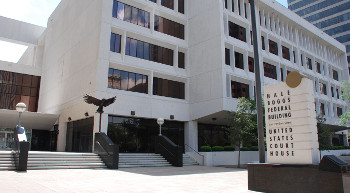 In 2016, Louisiana amended two statutes to require that entertainers on premises licensed to serve alcohol and whose breasts or buttocks are exposed to view be 21 years of age or older. Three erotic dancers aged 18, 19, and 20 filed a complaint against the state official resp... More... $0 (09-25-2018 - LA)


George Alvarez v. The City of Brownsville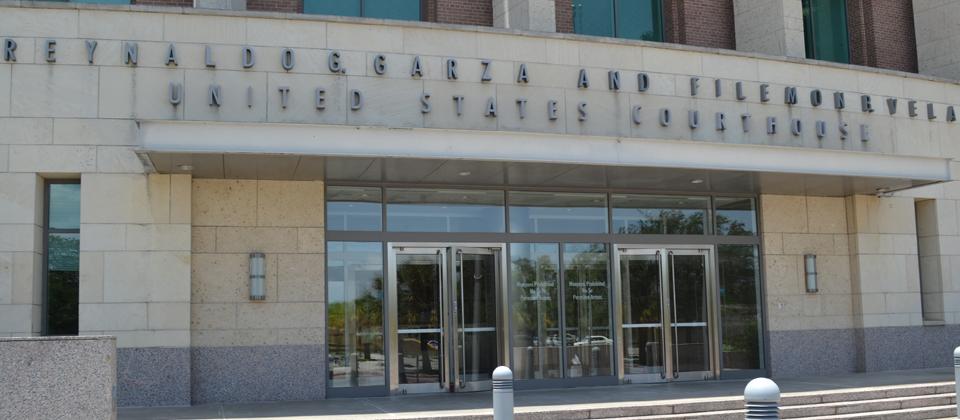 This case was reheard en banc after the Appellee, George Alvarez, had his $2.3 million judgment reversed and his claims against the City of Brownsville dismissed by a panel of this court. The en banc court has carefully considered two impo... More... $0 (09-25-2018 - TX)


Amy Arlene Turner v. Seterus, Inc.
In this wrongful foreclosure case, plaintiffs Amy Arlene Turner and Joseph Zeleny
sought damages from defendant Seterus, Inc. (Seterus) on the theory that Seterus had
"frustrated [their] lawful attempt, pursuant to [Civil] Code [section] 2924c, to cure their
default more than five days prior to the noticed foreclosure sale." The trial court
sustained Seterus's demurrer to their thi... More...

$0 (09-25-2018 - CA)


In the Matter of the Guardianship and Conservatorship of B.H., D.D., S.D., and V.D., Minor Children







MoreLaw Suites - The Best Place In Tulsa To Practice Law





After Mother and Father's arrest for possession and manufacture of methamphetamine, in September 2010, the Wilson County attorney filed four child in need of... More... $0 (09-24-2018 - KS)


United States of America v. Ruslans Bondars





Alexandria, VA - Operator of Counter Antivirus Service "Scan4you" Sentenced to 14 Years in Prison

A Latvian "non-citizen," meaning a citizen of the former USSR who resided in Riga, Latvia, was sentenced to 168 months in prison today for offenses related to his operation of "Scan4y... More... $0 (09-24-2018 - VA)


STATE OF KANSAS v. FOSTER L. EVERETTE




Everette and Andrea Garrison were in a romantic relationship for about two years before her death. While the couple did not live together, Everette occasionally spent the night at Garrison's home. Their relationship was notable for frequent discord and arguments.
More... $0 (09-24-2018 - KS)


Jessica Ayon v. Esquire Deposition Solutions, LLC




Plaintiff Jessica Ayon appeals from an adverse summary judgment in a
personal injury case. Late one evening in May 2013, Brittini Zuppardo was driving home
from her boyfriend's house while talking on the phone with Michelle Halkett. Zuppardo
was defendant Esquire Depositi... More... $0 (09-24-2018 - CA)


UNITED STATES OF AMERICA v. MALCOLM FRENCH and RODNEY RUSSELL

Malcolm French first entered the logging business as a college student, contracting with landowners to cut down trees. He grew the business, first hiring his own crew, and then buying land of his own. By 2009, French -- either personally or through various companies he controlled -- owned approximately 80,000 acres of land, including an area in Washington County, Maine, known as Towns... More...

$0 (09-23-2018 - ME)


Alejandro Munoz-Gonzalez v. D.L.C. Limousine Service, Inc.




The Fair Labor Standards Act ("FLSA"), 29 U.S.C. § 201 et seq., requires that
employers pay employees one‐and‐a‐half times their regular rate of pay for every
hour exceeding forty each workweek... More... $0 (09-23-2018 - NY)


National Federation of the Blind v. The Container Store, Inc.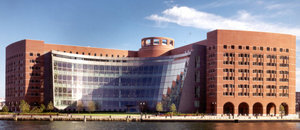 Appellees/Plaintiffs, the National Federation of the Blind ("NFB"), Mika Pyyhkala, Lisa
Irving, Jeanine Kay Lineback, and Arthur Jacobs ("individual
plaintiffs"),1 filed a complaint in district court against
Appellant/Defendant, the Container Store, Inc. ("Container
Sto... More... $0 (09-23-2018 - MA)


Jpay, Inc. v. Cynthai Kobel, Shalanda Houston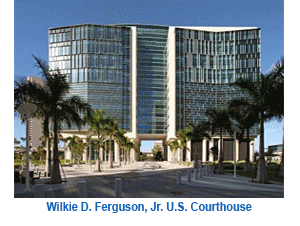 At issue today is a question at the intersection of arbitration and class action jurisprudence, a question that has been expressly left open by the Supreme Court and which comes to this Circuit as a matter of first impression. The parties agree that their disputes will ... More... $0 (09-23-2018 - FL)


Next Page