Multiple Cause Law
State of Oklahoma v. Thomas Lawrence Calloway and Ashleigh D. Slack




Tulsa, OK - The State of Oklahoma charged Thomas Lawrence Calloway, age 22, and Ashleigh Slack, age 21, with:

Count # 1. Count as Filed: CHAB, CHILD ABUSE BY INJURY, in violation of 21 O.S. 843.5 (A)(B)
Date of Offense: 04/11/2018
Party Nam... More... $0 (04-26-2019 - OK)


Edward Harry v. Ring The Alarm, LLC
Appellant Edward Harry worked as a site representative during
an event at a noted architectural residence owned by respondent James
Goldstein. While giving a tour during the event, Harry fell from a platform
suspended over a hillside, sustaining serious injuries. Harry sued Goldstein
and Ring the Alarm, LLC, the entity that hired him and hosted the party.
Harry's claims against... More...

$0 (04-26-2019 - CA)


United States of America v. Rodrigo Pineda Gomez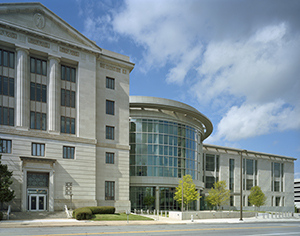 Little Rock, AR - U.S. Military Dependant Convicted of Attempted Voluntary Manslaughter and Other Charges Stemming From an Assault of Several U.S. Airmen on a Military Base in Japan

After a three day trial, a federal jury in Little Rock, Arkansas, convicted a man who was the... More... $0 (04-25-2019 - AR)


Terry Eugene Sears v. Vernia Roberts, F. Dexter, David Prince and Jeffrey Hart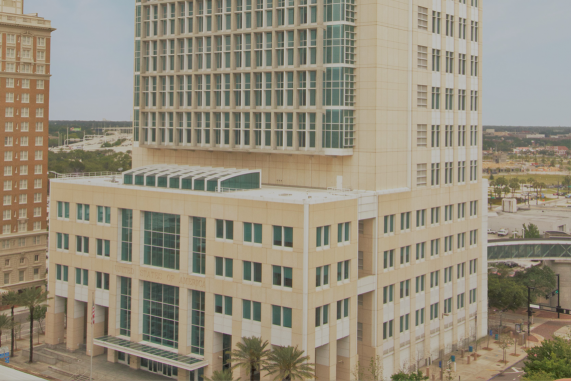 Terry Eugene Sears is a Florida inmate who claims that three correctional officers physically assaulted him and that one of them sprayed a chemical agent on him for 16 minutes after he was handcuffed and compliant. He also claims ... More... $0 (04-24-2019 - FL)


Angie Waller v. Benjamin B. Hanlon




Fort Worth Police Officer Richard Hoeppner fatally shot 72-year old Jerry Waller in Waller's own garage. Hoeppner insists he did so only out of reasonable fear for his life. Seeking recompense for Waller's death, Waller's surv... More... $0 (04-24-2019 - TX)


Anthony Hildebrand v. Allegheny County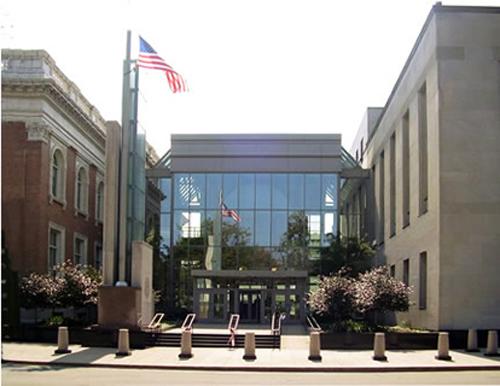 In 2013, Anthony Hildebrand sued his former employer for age discrimination in the United States District Court for the Western District of Pennsylvania. When jurisdiction was returned to the District Court in 2015 after an appe... More... $0 (04-24-2019 - PA)


United States of America v. Vincent Anzalone





This case is one of many
arising nationwide from the 2015 FBI investigation into Playpen,
an online forum hosted in the Tor Network that allowed users to
upload, download, and distribute child pornography. Through that
investigation, defendant-appellant Vincent An... More... $0 (04-24-2019 - MA)


Frank Staples v. Richard Gerry






This appeal concerns three claims that a New Hampshire State Prison
("NHSP") inmate brought against two of the prison's officers in a
lawsuit under 42 U.S.C. § 1983 alleging violations of his federal
constitutional rights. The inmate alleges in the first of t... More... $0 (04-24-2019 - NH)


United States of America v. Billie Schofield




Providence, RI - Rhode Island Man Pleads Guilty to Tax Evasion

Evaded Taxes from 2005 through 2016 and Obstructed IRS Efforts to Asses... More... $0 (04-23-2019 - RI)


Benjamin Grice and Kayla Patchett v. CVR Energy, Inc. and CVR Refining, L.P.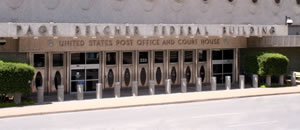 Benjamin Grice suffered severe burns after an oil pump exploded at the
refinery where he worked. He and his wife brought suit against the refinery's two
parent corporations, CVR Energy and CVR Refining. They alleged the parent
companies assumed responsibility for... More... $0 (04-23-2019 - OK)


Alexander Acosta v. City National Corporation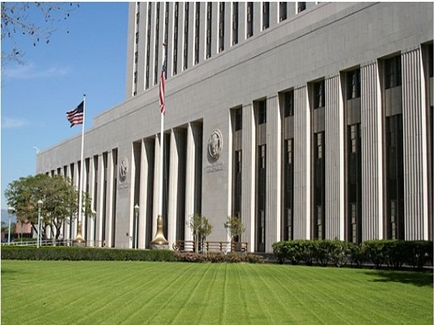 This case is about liability for self-dealing and breach of fiduciary duties under the Employee Retirement Income Security Act of 1974 ("ERISA") and the corresponding assessment of damages. Both issues—liability and calcul... More... $0 (04-23-2019 - CA)


Connie Jean Smith v. SEECO, Inc.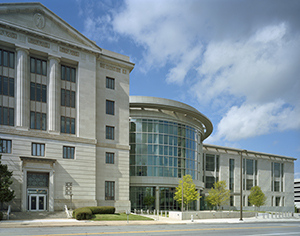 In this appeal four groups of prospective intervenors—the Arnett I, Arnett II, Charter Land Co. LLC, and Wyborny appellants—challenge the district court's1denials of their motions to intervene in a class action lawsuit by named plaintiffConnie Jean Smith against SEECO, Inc., et ... More... $0 (04-23-2019 - AR)


United States of America v. Mohamed Toure and Denise Cros-Toure




Dallas, TX - exas Couple Each Sentenced to Seven Years in Prison for Forced Labor and Related Offenses

Defendants compelled the unpaid domestic labor of young, West African girl in their Southlake, Texas, home for ove... More... $0 (04-22-2019 - TX)


United States of America v. Gaspar Leal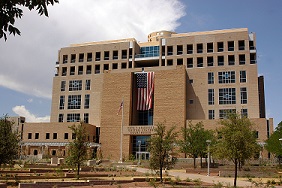 Gaspar Leal appeals from the district court's denial of his motion to dismiss the
indictment. In his motion, he argued that the drug conspiracy charged in this case is the
same conspiracy for which he was convicted in a previous case and that continued
FILED
Unit... More... $0 (04-22-2019 - NM)


United States of America v. Tom Smith, III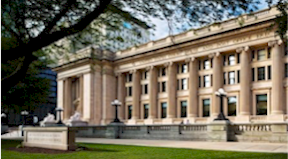 Tom Smith, III appeals the district
court's determination that he is a career offender under
§ 4B1.1 of the United States Sentencing Guidelines, and is eligible
for the corresponding career‐offender sentencing enhancement.
The district court applied the enhanc... More... $0 (04-22-2019 - IN)


United States of America v. Laurance H. Freed




It appears that Laurance Freed did
everything he could to keep his real estate business alive.
Unfortunately for Freed, much of that was illegal. Freed lied to
prospective lenders about the availability of colla... More... $0 (04-22-2019 - IL)


Tai Matlin and James Waring v. Spin Master Corp




Tai Matlin and James Waring appeal
the district court's dismissal of their suit against Spin Master
Corporation, Spin Master Ltd., and Swimways Corporation
for lack of personal jurisdiction and improper venue. B... More... $0 (04-22-2019 - IL)


John R. Hayes, III v. Mark Carver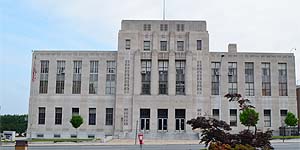 Petitioner John R. Hayes, III, convicted of two counts of second-degree murder and sentenced to two consecutive life terms, appeals the district court's dismissal of his petition for habeas corpus relief pursuant to 28 U.S.C. § 2254. We granted a certificate of appealability on his cla... More... $0 (04-22-2019 - NC)


United States of America v. Dr. Greg Collins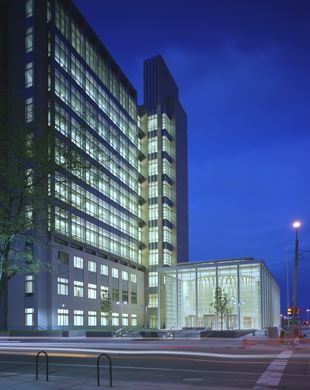 Denver, CO - Veterinarian Pays $226,000 And Surrenders License To Resolve Allegations That He Failed To Properly Track And Control Opioids

Dr. Greg Collins, a licensed veterinarian and the founder and owner of the Louisville Family Animal Hospital in Louisville, Colora... More... $226000 (04-22-2019 - CO)


Harold Brown v. Gerald Goldstein
Former and current members of the band WAR filed a
breach of contract action alleging that their music publisher had
failed to pay them a share of the royalties generated from public
performances of the band's songs.
The publisher filed a motion for summary judgment
arguing that the parties' music publishing agreement did not
require it to pay the band any royalties derived... More...

$0 (04-22-2019 - CA)


Danny Dee Heldenbrand v. The State of Texas
... More... $0 (04-21-2019 - TX)


Noe Lopez Trevino v. The State of Texas




The jury convicted Appellant of the murder of Lewis Maston. Maston's granddaughter, Er... More... $0 (04-21-2019 - TX)


Ever Mendez v. The State of Texas




At trial, Villanueva testified she met Mendez in January of 2012, and soon they wer... More... $0 (04-20-2019 - TX)


Charles Levi Morrow v. The State of Texas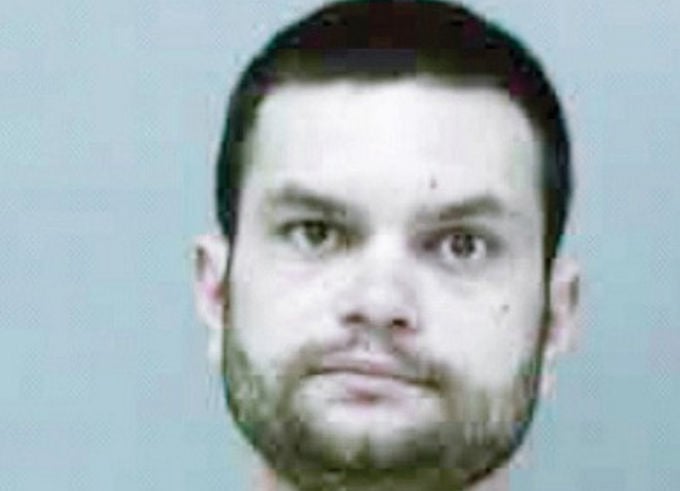 ... More... $0 (04-20-2019 - TX)


United States of America v. Joshua Jock Clause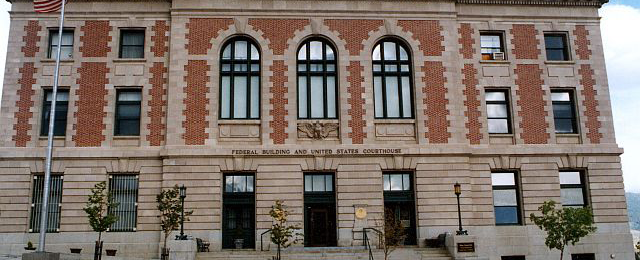 Billings, MT - Billings man sentenced to 15 years for meth, firearms

Billings resident Joshua Jock Clause who admitted to trafficking large amounts of methamphetamine and to possessing firearms was sentenced today to 15 years in prison and to five years of supervised rel... More... $0 (04-20-2019 - MT)


Next Page