Mortgage Law
Dr. David S. Muransky v. Godiva Chocolatier, Inc.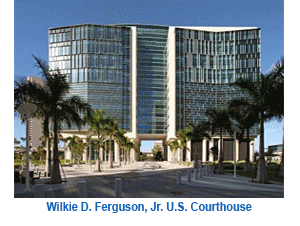 This appeal was brought to contest the approval of a class-action settlement. Dr. David Muransky filed a class action against Godiva Chocolatier, Inc. for violating the Fair and Accurate Credit Transactions Act ("FACTA"). Appellants James Price and Eric Isaacson ("the object... More... $0 (04-22-2019 - FL)


United States of America v. George French Jones, Jr.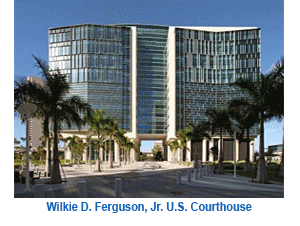 Miami, FL - California Man Pleads Sentenced to More than 9 Years in Prison for Mortgage Fraud and Identity Theft Scheme

George French Jones, Jr., 50, of Santa Monica, California, was sentenced to 113 months in prison today by U.S. District Judge Robert N. Scola... More... $0 (04-22-2019 - FL)


United States of America v. George Gilmore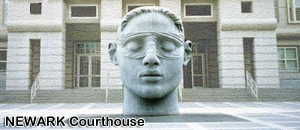 Trenton, NJ - Ocean County Attorney Convicted Of Failing To Pay Over Payroll Taxes And Making False Statements On Loan Application

A federal jury today convicted George Gilmore, a partner at an Ocean County law firm, of two counts of failing to pay over to the IRS payroll tax... More... $0 (04-18-2019 - NJ)


ANGELA S. CIANFAGLIONE - vs - LAKE NATIONAL BANK (nka ERIE BANK), et al.




On January 6, 2017, Grajzl filed a Complaint against Lake National Bank,
bank employee Lisa Lawrence, John Does 1 and 2, and her ex-husband, Andrew
Cianfaglione. The Complaint alleged that Cianfag... More... $0 (04-13-2019 - OH)


PATRICIA L. BERRY vs. RONALD D. BOWLING, ET AL.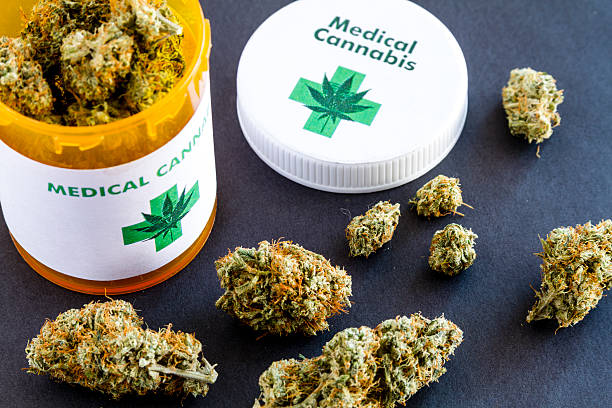 Sooner Cannabis Consultants


Click Here For... More... $0 (04-10-2019 - OH)


Joan Demarest v. HSBC Bank USA, N.A.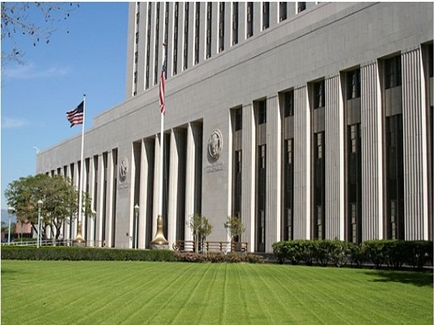 Plaintiff-Appellant Joan Demarest initiated an action in state court stemming from the foreclosure of her property. The defendants removed the action to federal district court based on diversity jurisdiction. The district court... More... $0 (04-08-2019 - CA)


United States of America v. Kevin W. Schaul

Springfield, IL - Owner of Former Springfield Medical Supply Business Sentenced to Two Years in Prison for Medicaid Fraud

A former Springfield, Ill., man whose business supplied incontinence products to Medicaid recipients, Kevin W. Schaul, was ... More... $0 (04-06-2019 - IL)


Bank of America, N.A. v. Arlington West Twilight Homeowners Association





The State of Nevada has established a statutory scheme that grants a homeowners association (HOA) a lien with superpriority status on property governed by the association. See SFR Invs. Pool 1, LLC v. U.S. Bank, N.A., 334 P.3d 408, 409–14 (Nev.... More... $0 (04-03-2019 - NV)


Michael Germain v. US Bank National Association




In 2005, Plaintiff-Appellant Michael Germain ("Germain") executed a deed of trust in favor of Morgan Stanley to refinance his home loan. Defendant-Appellee Ocwen Loan Servicing, LLC ("Ocwen") began servicing his loan in 2012. ... More... $0 (04-03-2019 - TX)


National Asian American Coalition v. Gavin Newsom, as Governor




This appeal arises out of the subprime mortgage crisis, a nationwide banking
emergency that began in 2007 with the collapse of a housing financing bubble created in
large part by an increase in housing speculation and subprime lending practices. This
crisis led to a deep recession in the Unite... More... $0 (04-03-2019 - CA)


Ex Parte Michael Blake Jones



Michael Blake Jones is charged with aggravated assault of a public servant, assault
with bodily injury against a family or household member two o... More... $0 (03-31-2019 - TX)


United States of America v. Dennis Gibb




Seattle, WA - Long-Time Redmond, Washington Investment Advisor Pleads Guilty to Defrauding Investors of more than $3 Million
Admits Falsifying Financial Statements – Used Investor Money for Own Expenses

A long-time investment advisor in Red... More... $0 (03-31-2019 - WA)


Johnnie Teresa Marchisio v. Carrington Mortgage Services, LLC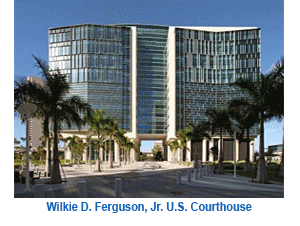 This is the second federal action filed by Plaintiffs Johnnie Teresa Marchisio and Adrian Marchisio against Defendant Carrington Mortgage Services, LLC. Defendant's repeated failures to accurately report the status of Plaintiffs' mortgage loans prompted both actions. Sp... More... $0 (03-30-2019 - FL)


George Zakk v. Vin Disel
This case involves a dispute over whether plaintiff and appellant
George Zakk is entitled to be paid and receive an executive producer
credit for a film that is a sequel to a film he had worked on and
developed. Zakk sued defendants Vin Diesel, One Race Films, Inc., and
Revolution Studios1 for breach of an oral contract, breach of an impliedin-fact
contract, intentional interfe... More...

$0 (03-26-2019 - CA)


AMY GUY, F.K.A. SHOREY vs. JAMES D. SHOREY



Amy Guy, f.k.a. Shorey, and James Shorey were divorced according to the terms of
a separation agreement that the court incorporated into the divorce decree. As rel... More... $0 (03-22-2019 - OH)


Lesa Werme v. Mortgage Center, LLC




Lesa Werme appeals the district court's grant of summary judgment in favor of Mortgage Center, LLC, on her claim of defamation resulting from a notice of foreclosure published in a local newspaper. Because the notice was subst... More... $0 (03-21-2019 - MI)


Stephen Demond Anderson Sr. v. Emmarie G. Flaggs Anderson




Stephen and Emmarie dated throughout high school and eventually married in 2007. <... More... $0 (03-20-2019 - MS)


DYCK-O'NEAL, INC. vs TERESA NORTON & SAMUEL NORTON



In 2006, the Nortons executed a promissory note and mortgage on their home in Hendry County, Florida, in favor of Bank of America, N.A. When the Nort... More... $0 (03-19-2019 - FL)


Donna L. Soto v. Bushmaster Firearms International, LLC, et al.




On December 14, 2012, twenty year old
Adam Lanza forced his way into Sandy Hook Elemen-
tary School in Newtown and, during the course of 264
seconds, fatally shot twenty first grade children and six
staff members, and wounded two other staff members.
Lanza carried... More... $0 (03-15-2019 - CT)


STATE OF OHIO - vs - LESTER PARKER




This case stems from the death of firefighter Patrick Wolterman, who died in
the line of duty while attempting to extinguish a fire at Lester's home on December 28, 2015.
Butler CA2017-12-176

- 2 -
The state a... More... $0 (03-12-2019 - )


United States of America v. Christopher Paul Murphy




Dayton, OH - Arizona Man Sentenced to Prison for Attempting to Steal Greene County Company Client Information

Christopher Paul Murphy, 68, of Golden Valley, Ariz., was sentenced to 12 months and one day in prison for intentionally accessing a prote... More... $0 (03-11-2019 - OH)


KRISTA CARLTON vs VICTOR CARL ZANAZZI



The parties were married in 2012. In November 2015, the former wife filed a petition for dissolution of marri... More... $0 (03-09-2019 - FL)


Jatera Corporation; Esther Randal Moore v. US Bank National Association





At issue in this diversity action is whether Texas law provides a detrimental-reliance exception to a lender's right to unilaterally withdraw a notice of acceleration; and, if so, whether Jatera Corporation and Esther Ran... More... $0 (03-08-2019 - TX)


Sandra Lopez Flores v. The State of Texas



Late in 2004, A. Acosta hired Flores as an escrow agent for his business,
which operated as a fee office ... More... $0 (03-06-2019 - TX)


In re: Jerry Wayne Oakes, et al.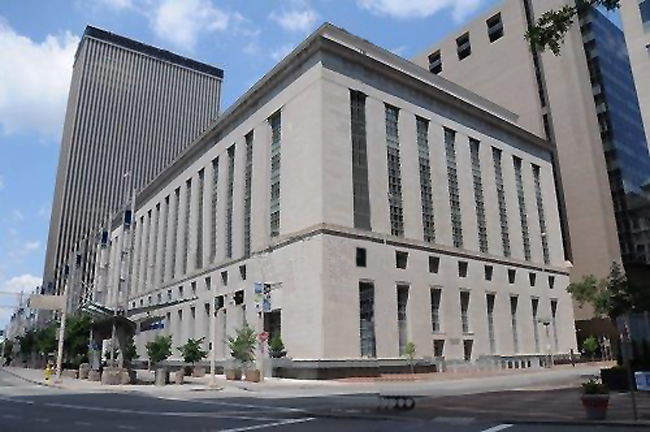 The Bankruptcy Code provides trustees with numerous strongarm powers, including avoidance powers, that allow trustees to succeed to the rights of a judicial lien holder, execution creditor, and bona fide purchaser of real property. In 2013, the Ohio legislature enacted legislation which of... More... $0 (03-06-2019 - OH)


Next Page