Methamphetamine Law
United States of America v. Donnie Yingling




San Francisco, CA - Sacramento County Resident Sentenced To Seven Years In Prison For Drug Dealing And Illegally Selling Firearms

Donnie Yingling was sentenced in federal court to 84 months in prison for distributing crystal m... More... $0 (12-09-2018 - CA)


United States of America v. Jose Guadalupe Aviles-Cordero




El Centro, CA - Tractor Trailer Driver Charged With Importing 1,309 Pounds of Methamphetamine, 9.37 Pounds of Heroin, and 2.64 Pounds of Cocaine at the Calexico East Commercial Port of Entry

Jose Guadalupe Aviles-Cordero... More... $0 (12-09-2018 - )


United States of America v. Jose Ramon Cebreros-Sanchez




Phoenix, AZ - Drug Trafficker Sentenced to 30 Years in Prison

Jose Ramon Cebreros-Sanchez, a legal permanent resident from Mexico, was sentenced by U.S. District Judge Diane J. Humetewa to 360 months in prison. On July 17, 2018, Cebreros-Sa... More... $0 (12-09-2018 - AZ)


Ralph Jackson Pyle v. The State of Texas




A Tarrant County Grand Jury issued a true bill of indictment, alleging that
appellant, on or about May 28, 2017, "did with the intent to fraudulently obtain a
benefit, present or use a debit card, to-wit: a Wells Fargo debit ... More... $0 (12-08-2018 - TX)


Semere Berhe v. The State of Texas
MoreLaw Suites - Legal Suites and Virtual Offices
The Best Places In Downtown Tulsa To Practice Law
406 South Boulder and 625 South Denver - 918 - 582-3993



... More... $0 (12-08-2018 - TX)


United States of America v. Miquel Lerma Cruz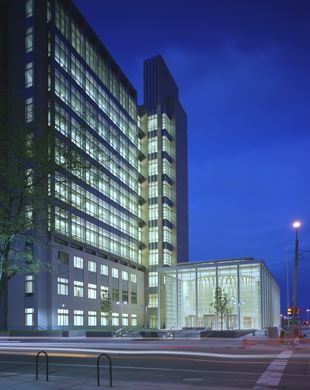 Denver, CO - Colorado Springs Man Sentenced to 25 Years in Federal Prison for Drug and Gun Crimes, as well as Carjacking

Miguel Lerma Cruz, aka Danny Ortega, age 39, of Colorado Springs, pled guilty to drug and gun crimes, as well as carjacking, and was then sentenced ... More... $0 (12-08-2018 - CO)


United States of America v. Anthony Francis




South Bend, IN - Mishawaka Man Sentenced to 78 Months in Prison For Distribution of Methamphetamine

Anthony Francis, 20 years old, of Mishawaka, Indiana, was sentenced by U.S. District Court Judge Jon E. DeGuilio after pleading guilty to distribution of more than 5... More... $0 (12-07-2018 - IN)


United States of America v. Leander Shepard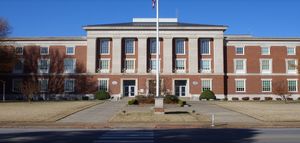 Fayetteville, AR - Fayetteville Man Sentenced To Over 7 Years In Federal Prison For Drug Trafficking

Leander Shepard, age 60, of Fayetteville, Arkansas was sentenced to 87 months in federal prison followed by four years of supervised release on one count of Po... More... $0 (12-05-2018 - AR)


State of Oklahoma v. Kenneth Edward Bonnell


Market Your Practice In Ten Counties for $10 A Month
Click Here For Cost Effective Affordable Internet Marketing For Your Practice






... More... $0 (12-05-2018 - OK)


State of Oklahoma v. Kenneth Edward Bonnell



MoreLaw Suites Virtual Offices

Office from Home and Make More Money

918-582-3993




Stillwater, OK - The State of Oklahoma charged Kenneth ... More... $0 (12-05-2018 - OK)


State of Oklahoma v. Stephanie R. Tyson and Abraham Jarvis Simmers
MoreLaw Suites - Legal Suites and Virtual Offices
The Best Places In Downtown Tulsa To Practice Law
406 South Boulder and 625 South Denver - 582-3993



<... More... $0 (12-04-2018 - OK)


PHILLIP ERIC WINBUSH, III v. STATE OF OKLAHOMA




Appellant, Phillip Eric Winbush, III, appeals from t... More... $0 (12-04-2018 - OK)


STATE OF KANSAS v. KENNETH MELVIN LAMB JR.




In 2016, pursuant to a plea agreement, Lamb pled no contest to one count of t... More... $0 (12-04-2018 - KS)


STATE OF KANSAS v. ROBERT T. LEWIS




Lewis was pulled over on July 16, 2016, for not stopping at a red light in ... More... $0 (12-04-2018 - KS)


BRANDON LEE GALLEHER v. STATE OF KANSAS




On March 6, 2012, Galleher was arrested and charged with: (1) attempt to manu... More... $0 (12-04-2018 - KS)


State of Oklahoma v. Leon Annis Williams

Legal Suites and Virtual Offices In Downtown Tulsa
624 South Denver
918-398-5678 or Pat@morelaw.com

More... $0 (12-03-2018 - OK)


STATE OF KANSAS v. DAMIAN MIGEL BATEAST




Damian Migel Bateast appeals his two convictions and sentence for "distributi... More... $0 (12-03-2018 - KS)


STATE OF KANSAS v. LINDA FAYE RITCHEY




In July 2017, Topeka police officers responded to a report that a group of women, including defendant Linda Ritchey, might be burglarizing a van in the Academy Sports parking lot. When officers arrived and found the van, they approached Ritchey, who was sitting in the front passeng... More... $0 (12-03-2018 - KS)


State of Tennessee v. Tracy Arnold



On November 25, 2014, the Defendant pleaded guilty to attempted aggravated child abuse and neglect in the Hend... More... $0 (12-02-2018 - TN)


State of Tennessee v. Kenneth S. Gourley




On March 8, 2011, the Appellant pled guilty to one count of possession of .5 grams or more of methamphetamine with the intent to deliver. He received a ten-year sentence, which, after one year was spent in confinement, was to be served on community corrections. On August 5, 20... More... $0 (12-02-2018 - TN)


STATE OF OHIO v. ANDREW J. WATKINS, IV




On January 18, 2017, Officer James Augustine ("Augustine"), of the
Multi-Area Narcotics Task Force ("MAN unit"), met with confidential informant
Richard Babcock (the "CI") to set up a controlled buy of crystal methamphetamine
("meth"). (Trial, 03/20/2018 Tr. at 80-81). ... More... $0 (12-02-2018 - OH)






In the early months of 2016, Springfield Police Detective Jerrod Osborne had
been investigating Akeyinde Holloway for drug trafficking. On March 23, 2016, Osborne
was driving an unmarked car and was doing drive-bys of 17 North Shaffer Street in
Springfield, Ohio. Durin... More... $0 (12-02-2018 - OH)


United States of America v. Trisha Lynne Ibarra and Arlene Viridiana Moya





Jackson, MS - Multi-Kilo Methamphetamine and Heroin Conspiracy Results in Almost Five Years in Federal Prison for Texas Women

Trisha Lynne Ibarra, 24, and Arlene Viridiana Moya, 23, both of Texas, were sentenced by U.S. District Judge William H. Barbour for their roles in a m... More... $0 (12-01-2018 - MS)


RONALD EDWARD MARTIN vs STATE OF FLORIDA




Ronald Edward Martin appeals the summary denial of claim two of his motion for postconviction relief, contending that the claim was facially sufficient and not
- 2
conclusively refuted by the record attachments to the postconviction court's order.1 This claim has merit and requires... More... $0 (11-30-2018 - FL)


United State of America v. Dannie Dee Dill, Jr.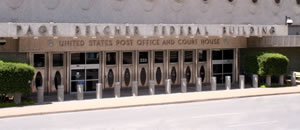 Tulsa, OK - Drug Dealer Sent to Prison as a Result of Operation Alpha Arrest

A Tulsa man, identified by law enforcement and prosecutors as being a "Top Ten" Alpha criminal, was sentenced today for participating in a methamphetamine and heroin distribution conspiracy and ... More... $0 (11-30-2018 - OK)


Next Page