Medicare Fraud Law
State of Ohio v. James T. Conway, III




This is the second petition for postconviction relief that Conway has filed in this case. See State v. Conway, 10th Dist. No. 05AP-76, 2005-Ohio-6377 (hereinafter "Conway I.") We adopt the following summary of the facts of this case fro... More... $0 (02-18-2019 - OH)


State of Ohio v. Oreste Fuste Torres




On June 15, 2017, Oreste Fuste Torres was charged in a 67-count indictment
with two counts of engaging in a pattern of corrupt activity, violations of R.C.
2923.32(A)(1) and (B)(1), 59 counts of identity fraud, violations of R... More... $0 (02-18-2019 - OH)


Barry Korman v. Princess Cruise Lines, Ltd.




On August 29, 2017, appellant sued respondent based on injuries
appellant suffered while he was a passenger on a cruise ship operated
by respondent. Appellant alleged that he was injured during a
February 2017 cruise on the "Crown Princess," a cruise ship traveling
from Buenos Aire... More... $0 (02-18-2019 - CA)


United States of America v. Meredith Atwell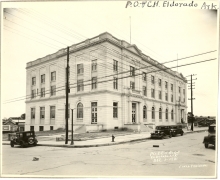 El Dorado, AR - El Dorado Woman Sentenced To Over 4 Years In Federal Prison For Wire Fraud And Possession Of Methamphetamine

Meredith Atwell, age 39, of Huttig, Arkansas was sentenced February 13, 2019 to 54 months in feder... More... $0 (02-17-2019 - AR)


United States of America v. Gary Atchley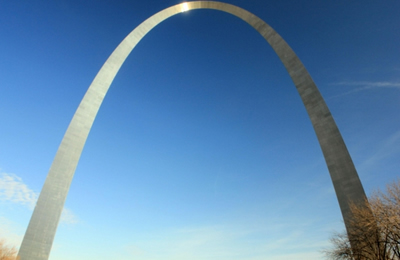 St. Louis, MO - Olympian Village Alderman Sentenced for Embezzling from City Coffers

Gary Atchley, 54, of Perryville, Missouri, was sentenced to 15 months in prison on for wire fraud. He was also ordered to pay $187,252.... More... $0 (02-17-2019 - MO)


United States of America v. Susan Wenszell




Milwaukee, WI - Former Owner of Electrical Construction Company Pleads Guilty to Felony Tax Charge

Susan Wenszell (57) of Milwaukee, Wisconsin, pleaded guilty to one count of failing to account for and pay federal payroll taxes to the Internal Re... More... $0 (02-17-2019 - WI)


Robert Sturm v. Todd Andrew Moyer
The question presented in this case is one of first impression:
Assuming fraudulent intent, can the Uniform Voidable Transactions
2
Act (Civ. Code, § 3439 et seq., formerly known as the Uniform
Fraudulent Transfer Act, or UFTA)1 apply to a premarital agreement in
which the prospective spouses agree that upon marriage each spouse's
earnings, income, and other property acquir... More...

$0 (02-17-2019 - CA)


United States of America v. Michael Geddati




Memphis, TN - Student Pleads Guilty to Computer Fraud, Trying to Preserve Scholarship

Michael Geddati, 20, of Memphis has pleaded guilty to computer fraud.

According to the information presented in court, during the 2017-18 academic year, Michael Geddati was a fr... More... $0 (02-16-2019 - TN)


United States of America v. Solomon Israel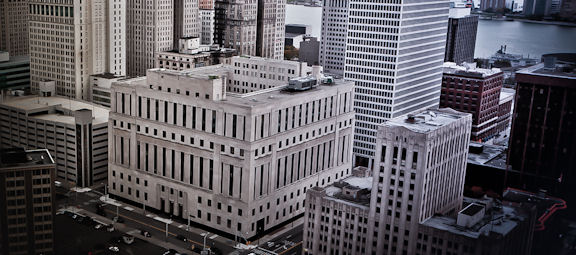 Detroit, MI - Farmington Hills Man Sentenced to 116 Months in Prison for Title-Washing Scheme

A Farmington Hills man was sentenced to 116 months in prison yesterday for having devised and executed an elaborate vehicle title fraud scheme, announced United States Attorney Matthew Schn... More... $0 (02-15-2019 - MI)


BISCAYNE MARINE PARTNERS V. CITY OF MIAMI, ET AL



On February 17, 2017, the City issued RFP No. 16-17-011 seeking
proposals for the redevelopment and long-term lease of approxima... More... $0 (02-15-2019 - FL)


The State of Florida vs. Lorenzo Lorenzo




The State of Florida appeals from a final order granting Defendant Lorenzo
Lorenzo's ["Lorenzo"] Motion to Vacate Plea, Judgment and Sentence pursuant to
Florida Rule of Criminal Procedure 3.850. We reverse because the motion to
... More... $0 (02-15-2019 - FL)


Delbert Johnson v. Jeffrey Halstead




Delbert Johnson is a sergeant with the Fort Worth Police Department. He alleges that over a three-year period he was subjected to a campaign of isolation, harassment, and ridicule because he is African-American. Investi... More... $0 (02-15-2019 - TX)


United States of America v. Scott Valente




23 Scott Valente ("Valente") appeals from the district court's amended
24 judgment of conviction entered on July 21, 2017. He contends that his sentence was
25 procedurally and substantively unreasonable and that the district court lacked
26 authority to impose the am... More... $0 (02-15-2019 - NY)


United States of America v. Reynaldo "Sonny" Jesus Peralez




San Antonio, TX - Judge Sentences Businessman for Wire Fraud and Aggravated Identity Theft

Reynaldo "Sonny" Jesus Peralez, age 53, owner and operator of Bohannon Oil Services, L.L.C., was sentenced for scheming to defraud investors of over $3.5 million dollars by routing fals... More... $0 (02-15-2019 - TX)


United States of America v. John Eastham Clark, M.D.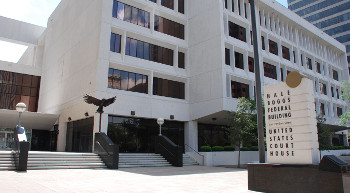 Baton Rouge, LA - Baton Rouge Doctor and His Medical Billing Supervisor Plead Guilty to Fraudulent Billing Scheme

A Baton Rouge, Louisiana-based doctor pleaded guilty yesterday and his medical billing supervisor pleaded guilty today for their roles in a scheme to def... More... $0 (02-15-2019 - LA)


United States ex rel. Knopf v. AgeVital Pharmacy, LLC et al.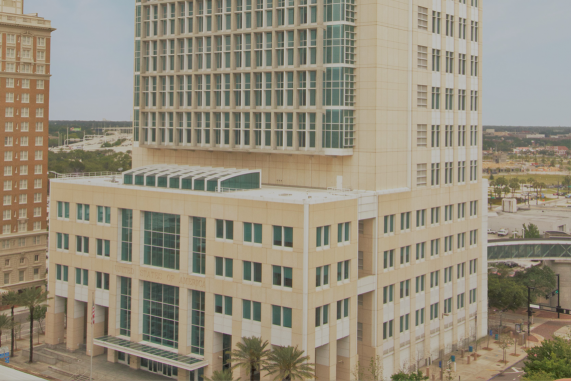 Tampa, FL - Florida Compounding Pharmacy and Its Owners to Pay at Least $775,000 to Resolve False Claims Act Allegations

The Department of Justice announced today that Vital Life Institute LLC (formerly known as AgeVital Pharm... More... $0 (02-15-2019 - FL)


JOHN MARSHALL vs. STATE OF MISSOURI




Movant was charged with kidnapping, domestic assault in the second degree, and More... $0 (02-14-2019 - MO)


MATTHEW SITZMANN V. STATE OF ARKANSAS




On May 5, 2017, the State charged Sitzmann with lottery fraud. Sitzmann waived
his right to a jury trial, and the court held a bench trial on February 5, 2018.
At trial, Justin Foster testified that he is the general manager ... More... $0 (02-14-2019 - AR)


United States of America v. David Reeves




Charleston, WV - Former Substance Abuse Treatment Counselor Pleads Guilty to Distribution of Fentanyl

David Reeves, 51, of Beckley, a former substance abuse treatment counselor, pled guilty to illegal distributio... More... $0 (02-14-2019 - WV)


United States of America v. Pamela Taylor



Charleston, WV - Clay County Woman Pleads Guilty to FEMA Fraud

A Clay County woman pled guilty yesterday to embezzling over $18,000 in federa... More... $0 (02-14-2019 - )


State of Ohio v. Damon Johnson, Arthur Fayne and Carolyn Swoope




Cleveland, OH - The State of Ohio charged Damon Johnson, Carolyn Swoope and Arthur Faye with felony grand theft for forging document to steal two properties from the family of a homicide victim.



The Arthur F... More... $0 (02-14-2019 - OH)


United States of America v. Heath McAuliffe




Boston, MA - Massachusetts State Trooper Agrees to Plead Guilty in Overtime Abuse Investigation

A suspended Massachusetts State Police Trooper agreed to plead guilty in connection with the ongoing investigation of overtime abu... More... $0 (02-14-2019 - MA)


United States of America v. Allen H. Loughry II



Charleston, WV - Former Justice of West Virginia Supreme Court of Appeals Sentenced for Fraud

Allen H. Loughry II, 48, of Charleston, West Vi... More... $0 (02-13-2019 - WV)


United States of America v. Roger Ernesto Ballester Caser



Wheeling, WV - Florida man admits to defrauding bank customers

Roger Ernesto Ballester Caser, of Hialeah, Florida, admitted to using others' ... More... $0 (02-13-2019 - WV)


United States of America v. Angela Breitweiser Keith and Ann Davis Eldridge




Columbia, SC - Sumter Women Convicted of Healthcare Fraud for Over-Charging Government by Millions of Dollars

Angela Breitweiser Keith, age 53, and Ann Davis Eldridge, age 58, both of Sumter, South Carolina, pleaded guilty in federal court to o... More... $0 (02-13-2019 - )


Next Page