Medicare Fraud Law
United States of America v. Peter Garces




Portland, ME - New York Man Pleads Guilty to Credit Card Fraud

Peter Garces, 22, of the Bronx, New York, pled guilty today in U.S. District Court to credit card fraud. The charge arises from an investigation into fraud committed at three Maine Home Depot ... More... $0 (04-18-2019 - ME)


United States of America v. George Gilmore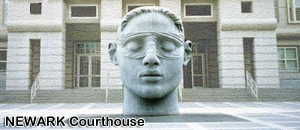 Trenton, NJ - Ocean County Attorney Convicted Of Failing To Pay Over Payroll Taxes And Making False Statements On Loan Application

A federal jury today convicted George Gilmore, a partner at an Ocean County law firm, of two counts of failing to pay over to the IRS payroll tax... More... $0 (04-18-2019 - NJ)


Ex Parte Leonardo Nuncio




According to the comp... More... $0 (04-18-2019 - TX)


United States of America v. Theodore Eric Watson




Des Moines, IA - Des Moines Man Pleads Guilty to Defrauding United Way of Central Iowa and Embezzling from a Labor Union

Theodore Eric Watson, age 54, of Des Moines, Iowa, appeared before United States Magistrate Judge Celeste F. Bremer and entered guilty pleas to ... More... $0 (04-18-2019 - IA)


United States of America v. Alfred L. Ford, Jr.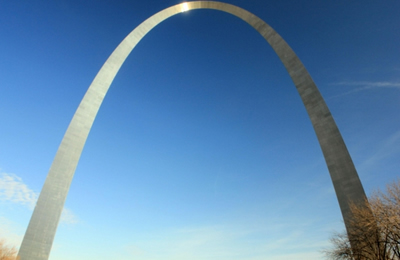 St. Louis, MO - Pennsylvania Man Sentenced for Stealing Credit Cards at the Plaza Frontenac Cinema

Alfred L. Ford, Jr., 30, of Norristown, Pennsylvania, was sentenced to 54 months in prison for conspiracy to commit access... More... $0 (04-17-2019 - MO)


United States of America v. Eric Weller




Chicago, IL - Federal Jury in Chicago Convicts Southern California Man of Participating in Insider Trading Conspiracy

A federal jury in Chicago convicted a Southern California man of participating in an insider tra... More... $0 (04-17-2019 - IL)


United States of America v. Ying Lin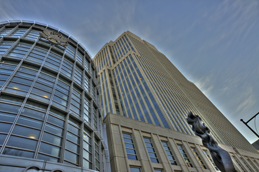 Brooklyn, NY - Former Manager for International Airline Pleads Guilty to Acting as an Agent of the Chinese Government
Defendant Placed Packages on Flights from JFK Airport to Beijing at the Direction of Military Officers Assigned to the Chinese Mission to the United Nations

Ying Lin... More... $0 (04-17-2019 - NY)


United States of America v. Bernard Greenspan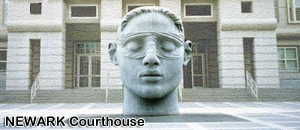 Sometimes, the only plausible explanation for a lab's stream of payments to a doctor is cash for blood. Over seven years, Dr. Bernard Greenspan referred more than 100,000 blood tests to Biodiagnostic Laboratory Services. The Lab made more than $3 million off these tests. In excha... More... $0 (04-17-2019 - NJ)


Xue Lu; Jie Hao v. United States of Amierca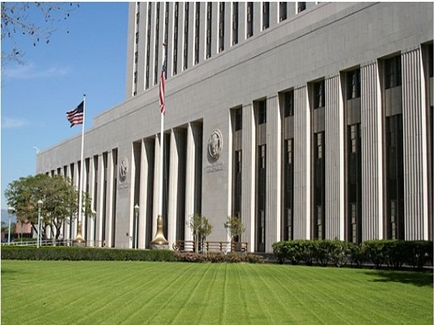 The Equal Access to Justice Act, 28 U.S.C. § 2412(b),
waives the government's sovereign immunity for the
imposition of attorneys' fees "to the same extent that any
other party would be liable under the commo... More... $0 (04-17-2019 - CA)


United States of America v. Benjamin Martinez, Giam Nguyen, Anna Bagoumian, Donovan Simmons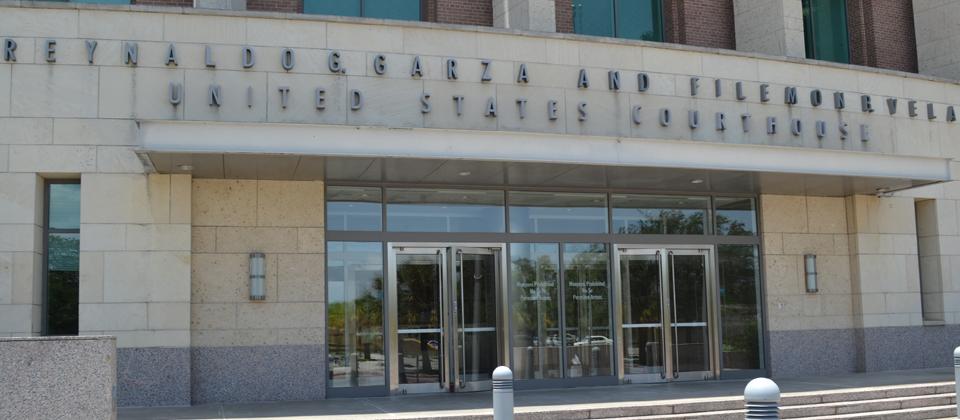 All the defendants were convicted of conspiracy to commit health care fraud and several substantive counts of health care fraud. Individual defendants were convicted of different additional offenses. Defendants appeal, challenging the sufficien... More... $0 (04-17-2019 - TX)


United States of America v. Lori Loughlin




Boston, MA - The United States of America charged actress Lori Loughlin with conspiracy to committ mail fraud and honest services mail fraud in violation of 18 U.S.C. 1349.

... More... $0 (04-16-2019 - MA)


United States of America v. Kelly D. Williams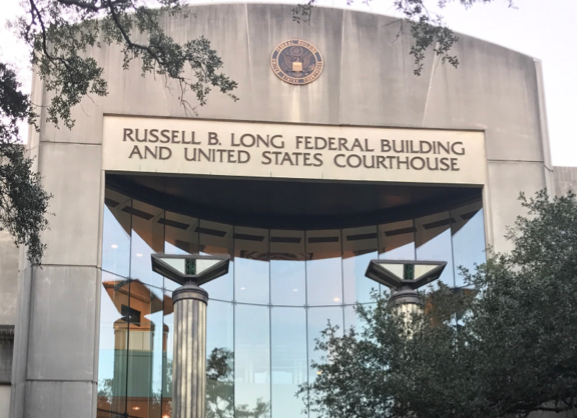 Baton Rouge, LA - Defendant Sentenced to Federal Prison in Operation Third World Targeting Drug Trafficking Organization

U.S. Chief Judge Shelly D. Dick sentenced KELLY D. WILLIAMS, age 43, of Zachary, Louisiana, to 262 months in federal prison following his convictions for co... More... $0 (04-16-2019 - LA)


Margaret Summers v. Martine Colette

MoreLaw Virtual Receptionists
Nosotros hablamos español



While serving as a director of a nonprofit public benefit
corporation called Wildlife Waystation, Margaret Summers filedMore... $0 (04-16-2019 - CA)


United States of America v. Richard Ortegon




San Antonio, TX - San Antonio Man Pleads Guilty To Fraudulent Income Tax Return Preparation

Richard Ortegon pleaded guilty to assisting in the preparation of a false U.S. Income Tax Returns which contained fraudulent deductions.

According to public records, the defend... More... $0 (04-15-2019 - TX)


JEAN KATHERINE CASSITY-HAUCK, as Executrix of David Lee Hauck, Appellee v. FRANK C. HAUCK II, Individually and as Successor Trustee of the Jo Ann Hauck Revocable Trust, and NATHAN HAUCK



The issues on appeal concern the ownership of real property located in Cloud County, Kansas, with the follo... More... $0 (04-15-2019 - KS)


United States of America v. Wilton McPherson "Mac" Burt, Jackson Jacob, Douglas Sung Won, Michael Bassem Rimlawi, Shawn Mark Henry, Mrugeshkumar Shah, and Iris Kathleen Forrest




Dallas, TX - Seven Guilty in Forest Park Healthcare Fraud Trial

Following four days of deliberations, a federal jury returned guilty verdicts for seven individuals implicated in the Forest Park Medical Center bribery ... More... $0 (04-15-2019 - TX)


COMMONWEALTH OF PENNSYLVANIA v. BRIAN D. TANNER




Brian D. Tanner (Appellant) appeals from the order denying his petition
filed pursuant to the Post Conviction Relief Act (PCRA), 42 Pa.C.S.A. §§ 9541- 9546. After careful review, we affirm in part, and rev... More... $0 (04-14-2019 - PA)


United States of America v. Lauren Montillo




Baltimore, MD - Towson Woman Sentenced to Eight Years in Federal Prison for Obtaining More Than $4.3 Million in an Advance Fee Fraud Scheme and for Evading Taxes

Defendant Also Ordered to Pay More Than $4 Million in Restitution to Victims

Lauren Montillo, age 47... More... $0 (04-14-2019 - MD)


United States of America v. Saint Julien Pierre




Roanoke, VA - Roanoke Tax Return Preparer Pleads Guilty to Aiding in the Preparation of False Tax Returns

A tax return preparer formerly of Roanoke, Virginia, pleaded guilty today to aiding and assisting in the preparation of false tax returns and filing a false personal ta... More... $0 (04-14-2019 - )


ANGELA S. CIANFAGLIONE - vs - LAKE NATIONAL BANK (nka ERIE BANK), et al.




On January 6, 2017, Grajzl filed a Complaint against Lake National Bank,
bank employee Lisa Lawrence, John Does 1 and 2, and her ex-husband, Andrew
Cianfaglione. The Complaint alleged that Cianfag... More... $0 (04-13-2019 - OH)


State of Ohio v. STACEY M. COTTERMAN




On July 26, 2017, appellant was indicted on ... More... $0 (04-12-2019 - OH)


United States of America v. Autumn Brown and Brenda Lowry Horton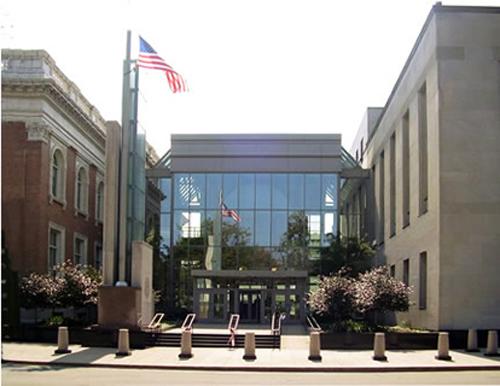 Pittsburgh, PA - Two Defendants Sentenced in Multi-Million Dollar Health Care Fraud Conspiracy

Fourteen Additional Defendants Have Been Charged To Date

Two residents of Pittsburgh, Pennsylvania, were sentenced in fe... More... $0 (04-12-2019 - Pa)


United States v. Sutter Health, LLC, et al.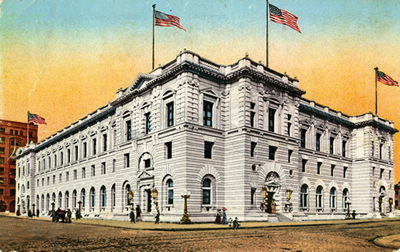 San Francisco, CA - Medicare Advantage Provider to Pay $30 Million to Settle Alleged Overpayment of Medicare Advantage Funds

Sutter Health LLC, a California-based healthcare services provider, and several affiliated entities, Sutter East Bay Medical Foundation, Sutter Pacific Med... More... $30000000 (04-12-2019 - CA)


United States of America v . Angel Forteza-Concepcion





Concord, NH - Manchester Man Sentenced to Five Months in Prison for Role in Bank Fraud Conspiracy

Angel Forteza-Concepcion, 20, of Manchester, was sentenced to five months in prison and ordered to pay restitution in the amount of $4,055.85 for conspiracy to commit bank ... More... $0 (04-12-2019 - NH)


United States of America v. Bogdan Nicolescu and Radu Miclaus




Cleveland, OH - Two Romanian Cybercriminals Convicted of All 21 Counts Relating to Infecting Over 400,000 Victim Computers with Malware and Stealing Millions of Dollars

A federal jury convicted two Bucharest, Romania, residents of 21 counts related to t... More... $0 (04-11-2019 - OH)


Next Page