Medicaid Law
State of Ohio v. STACEY M. COTTERMAN




On July 26, 2017, appellant was indicted on ... More... $0 (04-12-2019 - OH)


United States of America v. Autumn Brown and Brenda Lowry Horton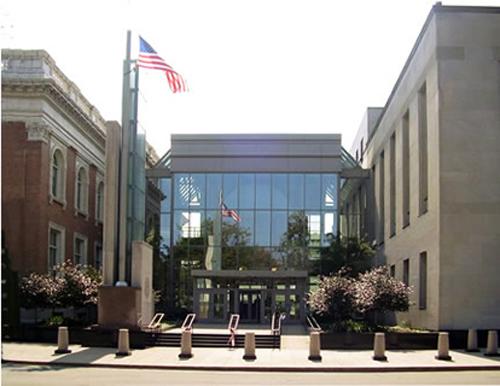 Pittsburgh, PA - Two Defendants Sentenced in Multi-Million Dollar Health Care Fraud Conspiracy

Fourteen Additional Defendants Have Been Charged To Date

Two residents of Pittsburgh, Pennsylvania, were sentenced in fe... More... $0 (04-12-2019 - Pa)


United States v. Sutter Health, LLC, et al.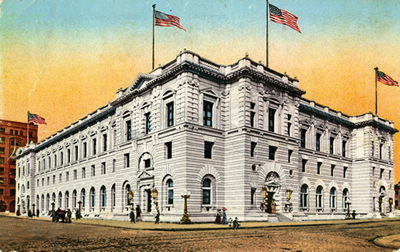 San Francisco, CA - Medicare Advantage Provider to Pay $30 Million to Settle Alleged Overpayment of Medicare Advantage Funds

Sutter Health LLC, a California-based healthcare services provider, and several affiliated entities, Sutter East Bay Medical Foundation, Sutter Pacific Med... More... $30000000 (04-12-2019 - CA)


Camille Burban v. City of Neptune Beach, Florida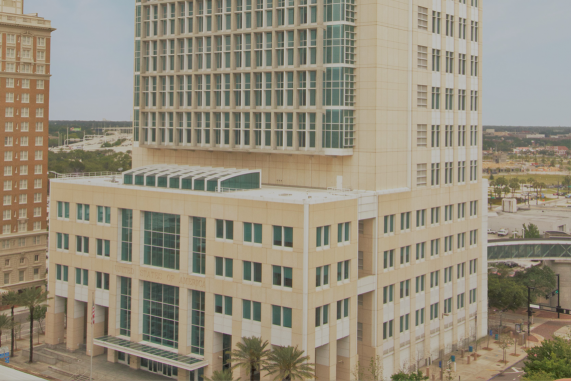 The Law Enforcement Officers Safety Act ("LEOSA") allows "a qualified retired law enforcement officer . . . who is carrying the identification required by Case: 18-11347 Date Filed: 04/05/2019 Page: 1 of 18
2
[the Act]" to... More... $0 (04-08-2019 - FL)


United States of America v. Kevin W. Schaul

Springfield, IL - Owner of Former Springfield Medical Supply Business Sentenced to Two Years in Prison for Medicaid Fraud

A former Springfield, Ill., man whose business supplied incontinence products to Medicaid recipients, Kevin W. Schaul, was ... More... $0 (04-06-2019 - IL)


United States of America v. Philip Esformes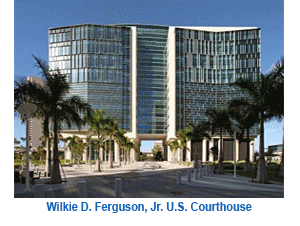 Miami, FL - South Florida Health Care Facility Owner Convicted for Role in Largest Health Care Fraud Scheme Ever Charged by The Department of Justice, Involving $1.3 Billion in Fraudulent Claims

A federal jury found a South Florida health care facility owner guilty... More... $0 (04-05-2019 - FL)


USA v. L-3 Communications EOTech, Inc.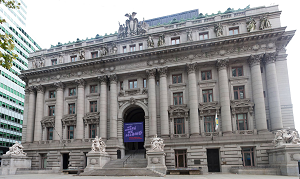 Movant Milton DaSilva appeals from an order of the United States
District Court for the Southern District of New York, Richard J. Sullivan, then-District
Judge, denying his motion for a declaration that, under the False Claims Act (or
"FCA"), 31 U.S.C. § ... More... $0 (04-04-2019 - NY)


United States of America v. John Davis





Nashville, TN - Former CEO of Tennessee Pain Management Company Convicted for Role in Approximate $4 Million Medicare Kickback Scheme

A federal jury sitting in Nashville, Tennessee found the former CEO of a Tennessee pain management company guilty for h... More... $0 (04-04-2019 - TN)


United States of America v. Evelyn Mokwuah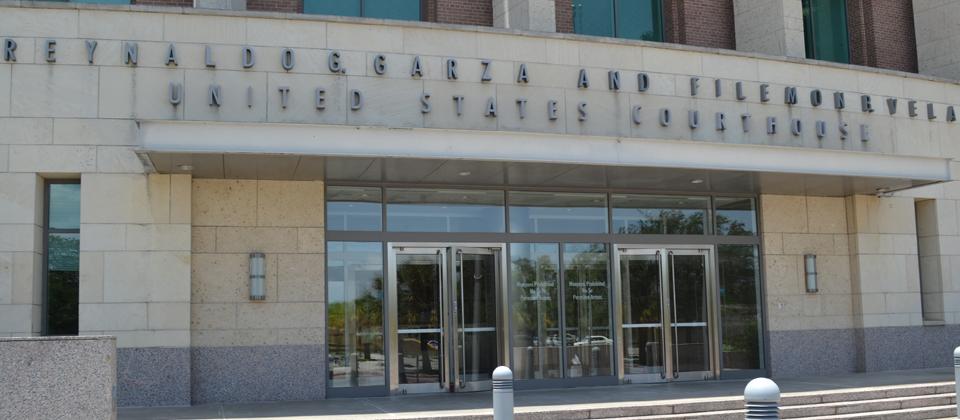 Houston, TX - Former Administrator of Two Houston Home Health Companies Sentenced to Prison in $20 Million Medicare Fraud Scheme

The former Director of Nursing and Administration of two Houston, Texas-based businesses was sentence... More... $0 (04-04-2019 - TX)


Scott Lynn Gibson, a/k/a Vanessa Lynn v. Bryan Collier




A state does not inflict cruel and unusual punishment by declining to provide sex reassignment surgery to a transgender inmate. The only federal court of appeals to decide such a claim to date has so held as an en banc court. See Kosilek v. Spencer, 774 F.3d 63, 76–78, 87–89, 96 (1st C... More... $0 (03-30-2019 - TX)


Bruce A. Vance et al. v. State of Ohio




On June 26, 2015, appellants, Bruce A. Vance, G. Fredrick Pierce-Ruhland, and the Joseph K. Blystone T... More... $0 (03-24-2019 - OH)


United States of America v. Ademola O. Adebayo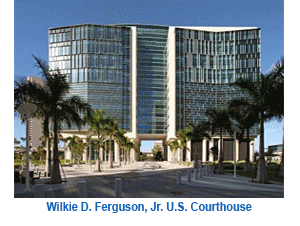 Florida Pharmacist Sentenced to 10 Years in Prison for $100 Million Compounding Pharmacy Fraud Scheme
Eight Others Previously Sentenced

A Florida pharmacist was sentenced to 120 months in prison followed by three years supervised release. He was also orderd... More... $0 (03-20-2019 - FL)


ABF FREIGHT SYSTEM, INC., AND ARCBEST CORPORATION V. BYRON DUGGER AND DEATH AND PERMANENT TOTAL DISABILITY TRUST FUND



Appellee suffered a compensable injury to his back on June 28, 2004. He was
treated by Dr. John Wilson, whose treatment included surgery. Appelle... More... $0 (03-18-2019 - AR)


United States of America v. James Calhoun




Chicago, IL - Creator of Fraudulent Chicago-Area Pharmacy Sentenced to Five Years in Prison for $1.6 Million Fraud Scheme

The creator of a fraudulent Chicago-area pharmacy has been sentenced to 60 months in federal... More... $0 (03-14-2019 - IL)


Planned Parenthood of Greater Ohio v. Richard Hodges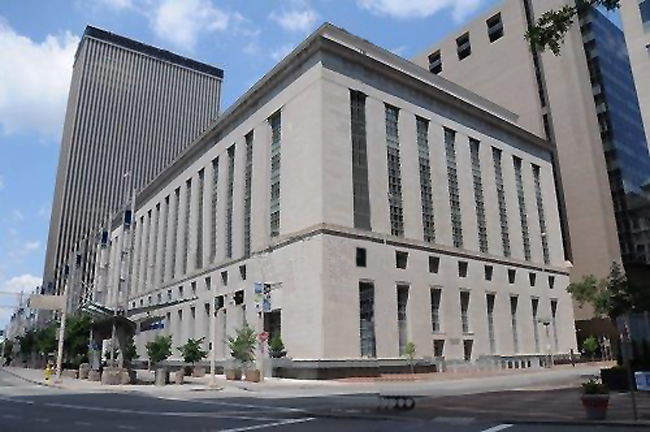 Ohio, like many governments, often partners with nonprofit organizations to promote policies of the State. Through one such partnership, the State distributes government funds to several organizations to address a wide range of public health issues. For many years, Planned Parenthood ... More... $0 (03-12-2019 - OH)


Texas Tech Physicians Associates v. United States Department of Health and Human Services




Medicare incentivizes services, not results. Its fee-for-service model risks not only that beneficiaries may receive treatment they do not need, but also that they may miss out on less expensive treatment that might help. See ... More... $0 (03-11-2019 - TX)


State of Ohio v. Charles Tingler




Appellant set forth three assignments of error:
I. The trial court erred in failing to appoint counsel at a community
control revocation hearing that was listed on the "court-appointed" counsel
list maintained by the c... More... $0 (03-10-2019 - OH)


State of Ohio v. Ricky Kenneth Stults




The court abused its discretion by denying appellant's motion for
acquittal pursuant to Crim.R. 29 when there was no positive identification
of appellant in the court room.
II. Appellant's conviction for burglary, a felon... More... $0 (03-01-2019 - OH)


United States of America v. Cindy Lou Geib




Rapid City, SD - Belle Fourche Woman Sentenced for Theft of Government Property

A Belle Fourche, South Dakota, woman convicted of Theft of Government Property, Supplemental Security Income Benefits Fraud, and False Statement was sentenced by Chief Judge Jeffrey L. Viken, U.... More... $0 (02-28-2019 - SD)


United States of America v. Pamela M. Van Drie and Lorin G. Van Drie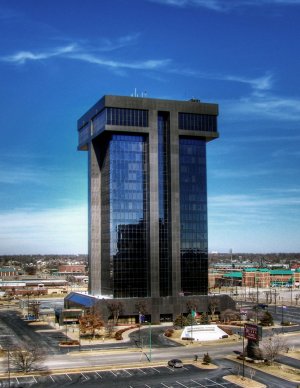 Springfield, MO - Jury Convicts Former Dental Clinic Owners of $1 Million Health Care, Payroll Tax Fraud

a Marshfield, Mo., couple has been convicted on February 21, 2019 by a federal trial jury of multiple fraud schemes totaling more than $1 million that involved Medic... More... $0 (02-28-2019 - MO)


United States v. Vanguard Healthcare, LLC, et al.




Nashville, TN - Vanguard Healthcare Agrees to Resolve Federal and State False Claims Act Liability

Settlement by Nursing Home Chain is Largest Worthless Services Resolution in Tennessee's History

The Department of Justice announced that Brentwood, T... More... $18100000 (02-28-2019 - TN)


United States of America v. Yamilet Diaz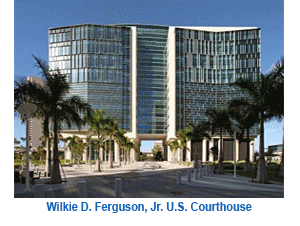 Miami, FL - South Florida Patient Recruiter Convicted For Role In $600,000 Health Care Kickback Scheme

A federal jury found a South Florida patient recruiter guilty today for her role in a scheme involving approximately $600,000 in Medicare claims for home health ca... More... $0 (02-22-2019 - FL)


The State of Florida vs. Lorenzo Lorenzo




The State of Florida appeals from a final order granting Defendant Lorenzo
Lorenzo's ["Lorenzo"] Motion to Vacate Plea, Judgment and Sentence pursuant to
Florida Rule of Criminal Procedure 3.850. We reverse because the motion to
... More... $0 (02-15-2019 - FL)


United States of America v. Angela Breitweiser Keith and Ann Davis Eldridge




Columbia, SC - Sumter Women Convicted of Healthcare Fraud for Over-Charging Government by Millions of Dollars

Angela Breitweiser Keith, age 53, and Ann Davis Eldridge, age 58, both of Sumter, South Carolina, pleaded guilty in federal court to o... More... $0 (02-13-2019 - )


Angela Kile v. United States of America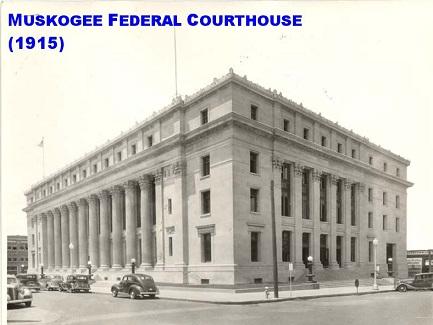 Federal Rule of Civil Procedure 17 controls when a district court must appoint
a guardian ad litem for a minor settling claims with a defendant. The plain language
of the Rule is clear: a district court is not r... More... $0 (02-12-2019 - OK)


Next Page