Master and Servant Law
Ali L. Ghanbari v. The State of Texas

MoreLaw Virtual Receptionists
Nosotros hablamos español

More... $0 (04-19-2019 - TX)


Rodney Collins Smith v. The State of Texas




... More... $0 (04-18-2019 - TX)


United States of America v. Juan Fletcher Gordillo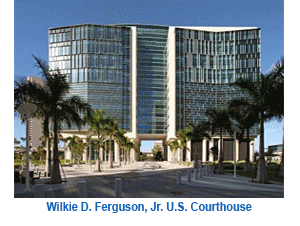 Juan Fletcher Gordillo pled guilty to a single count charging him with possession of a firearm and ammunition by a prohibited person -- an alien unlawfully in the United States -- in violation of More... $0 (04-17-2019 - FL)


Israel Salinas Jr. v. The State of Texas

... More... $0 (04-16-2019 - TX)


Michael Hickingbottom v. State of Indiana

... More... $0 (04-14-2019 - IN)


STATE OF OHIO v. VINCENT D. MOORER



This case involves a million dollar drug distribution organization led by
Appellant and DeWaylyn "Waylo" Colvin. Relevant to this appea... More... $0 (04-12-2019 - OH)


STATE OF OHIO v. JASON N. HEARD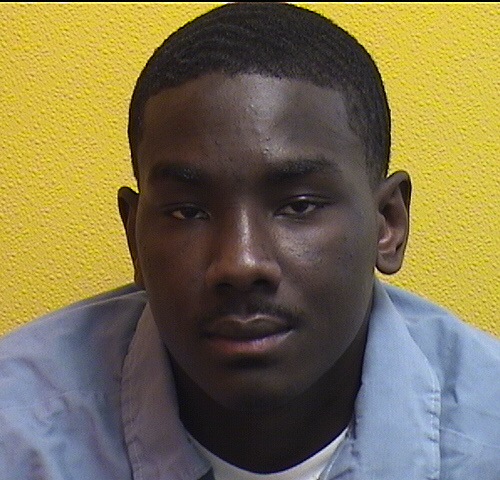 As necessary background to this matter, on D... More... $0 (04-11-2019 - OH)


James R. Adams v. Governor of Delaware





James R. Adams is a resident and member of the State Bar of Delaware. For some time, he has expressed a desire to be considered for a judicial position in that state. Following the announcement of several judicial vacancies, Adams considered applying but ultimately chose not to... More... $0 (04-10-2019 - DE)


JILLIAN WHALEN ET AL. v. T.J. AUTOMATION, INC. ET AL.





T.J. Automation manufactures machines that bend tubing for a variety
of mechanical and automotive products. (Doc. No. 70, Tracy's May 15, 2018 Depo.
at 11). Tracy is the president of T.J. A... More... $0 (04-09-2019 - OH)


Joan Demarest v. HSBC Bank USA, N.A.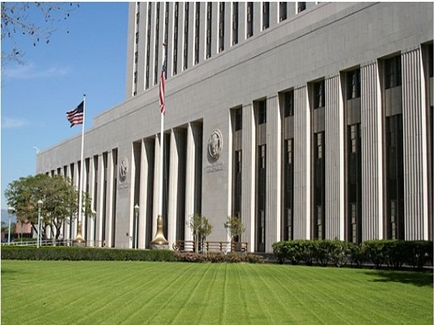 Plaintiff-Appellant Joan Demarest initiated an action in state court stemming from the foreclosure of her property. The defendants removed the action to federal district court based on diversity jurisdiction. The district court... More... $0 (04-08-2019 - CA)


Michael Ray Thomas vs. Harley-Davidson Motor Company Group, LLC

More... $0 (04-05-2019 - MO)


Garrick Jamal Smith v. The State of Texas




Garrick Jamal Smith appeals his convictions for assault of a public servant, tampering with
or fabricating physical evidence, and taking a weapon from a peace officer. Appellant pleaded
guilty to all three offenses in ex... More... $0 (04-03-2019 - TX)


State of North Dakota v. John Phillip Hamre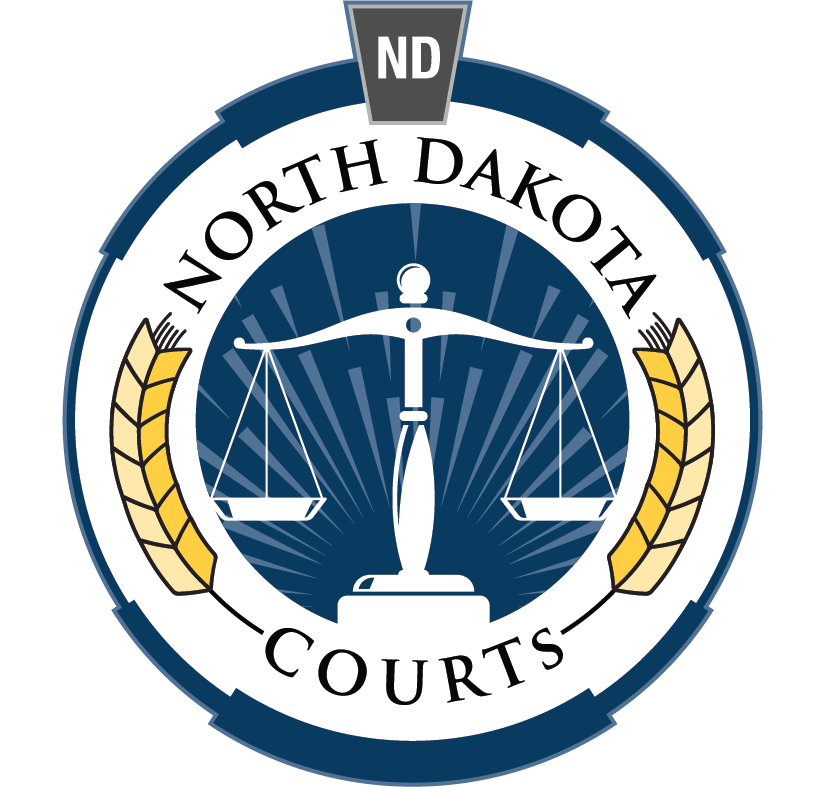 On June 16, 2017, the State charged Hamre with two counts of simple assault on a peace officer, one count of preventing arrest, and one count of fleeing or attempting to elude a peace officer. The charges related to inc... More... $0 (04-01-2019 - ND)


Ex Parte Michael Blake Jones



Michael Blake Jones is charged with aggravated assault of a public servant, assault
with bodily injury against a family or household member two o... More... $0 (03-31-2019 - TX)


Larry Thomas Chambers, Jr. v. The State of Texas




At approximately 10:45 p.m. on April 1, 2017, Round Rock Police Sergeant Sam Connell
observed a pick-up truck operating on the highway frontage road that did not appear to have a ... More... $0 (03-29-2019 - TX)


Richard Clayton Kimberlin v. The State of Texas



In 2013, appellant's mother married complainant's father creating a blended family with
three teenaged ch... More... $0 (03-28-2019 - TX)


United States of America v. Alandous Briggs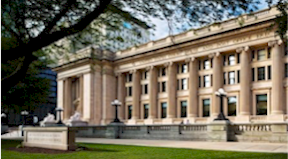 Alandous Briggs pleaded guilty to being a felon in possession of a firearm after officers found drugs and firearms at his home during a parole visit. At sentencing, the district court applied a four-level enhancement for possessing a firearm in connection with felony possession of ... More... $0 (03-27-2019 - IN)


Lance R. Belville v. Ford Motor Company





A group of individuals and corporations sued Ford Motor Company for an alleged defect in their purchased or leased Ford vehicles manufactured between 2002 and 2010. The district court dismissed various claims of certain Plaintiffs, excluded the opinion... More... $0 (03-25-2019 - WV)


Corrie Nelson v. USAble Mutual Insurance Company, d/b/a Arkansas Blue Cross and Blue Shield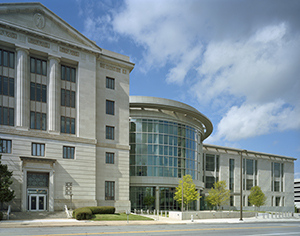 Plaintiff Corrie Nelson appeals the district court's1 grant of summary judgment
against her 42 U.S.C. § 1981 race-discrimination claim. Having jurisdiction under
28 U.S.C. § 1291, we affirm.
I. Background
Nelson, an African-American woman, began working at Arkansas Bl... More... $0 (03-22-2019 - AR)


Jacqueline Lewis v. City of Union City, Georgia





Faced with a defendant's motion for summary judgment, a plaintiff asserting an intentional-discrimination claim under Title VII of the Civil Rights Act of 1964, the Equal Protection Clause, or 42 U.S.C. § 1981 must make ... More... $0 (03-21-2019 - GA)


Retired Oakland Police Officers Association v. Oakland Police and Fire Retirement System
The Oakland Police and Fire Retirement System (retirement system), the
retirement system board, and the City of Oakland appeal a judgment granting a writ of
mandate in favor of the Retired Oakland Police Officers Association, along with several
system members and beneficiaries (collectively, the association) directing that master
police officer-terrorism pay (MPO pay) be included i... More...

$0 (03-21-2019 - CA)


James Alvin Jarvis v. Todd Henry Jarvis
Appellant Jarvis Properties is a limited partnership that owns a two-acre parcel of
land. Its two general partners—appellant Todd Henry Jarvis and respondent James Alvin
Jarvis (brothers)—each own a 50 percent interest in the partnership, which is less than the
majority consent required to act on behalf of the partnership (Corp. Code, § 15904.06,
subd. (a)). The general partners ca... More...

$0 (03-20-2019 - CA)


Bruce Boyer v. Ventura County
To be elected county sheriff, a person must meet certain
law-enforcement experience and education requirements set forth
in Government Code, section 24004.3. Bruce Boyer has no law
enforcement experience. He filed a petition for writ of mandate
to compel respondents, Ventura County, Ventura County Board
of Supervisors, and Ventura County Clerk Mark Lunn to put him
on the Ju... More...

$0 (03-19-2019 - CA)


Brian Chukwuemeka Ezeh v. The State of Texas



D.E., a kindergartner living with his mother in Mansfield, appeared in school in April 2017
complainin... More... $0 (03-16-2019 - TX)


Ex parte Marcus Hanson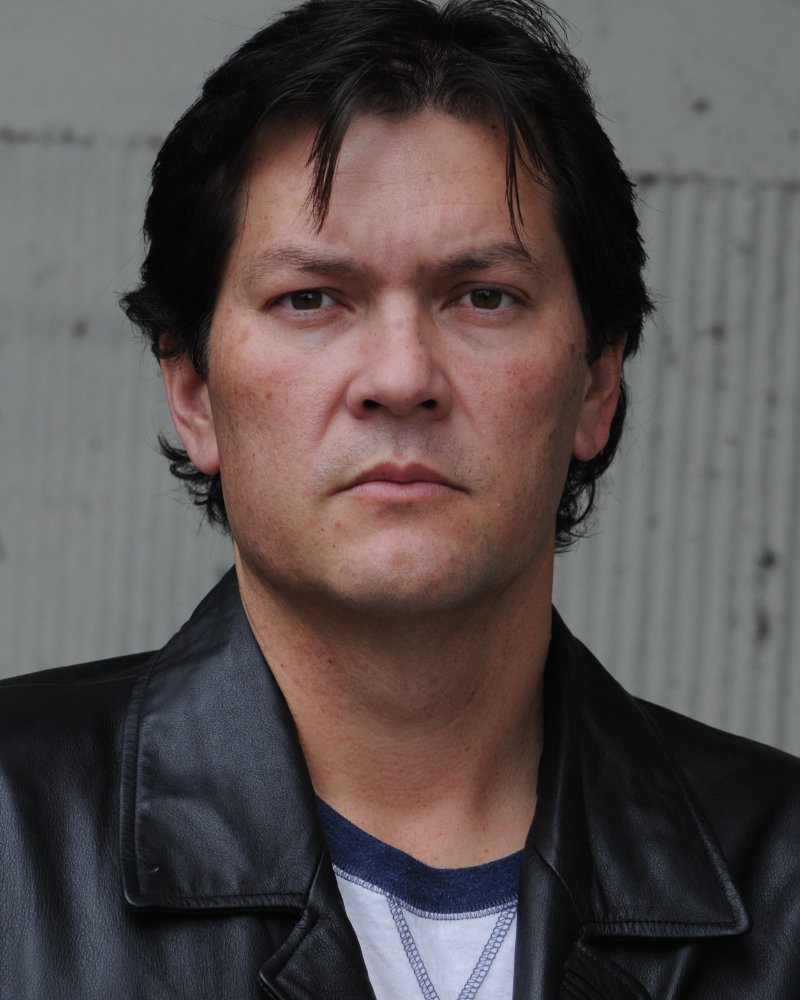 In his sole point of error, Hanson contends that the trial court abused its discretion
in denying his application for writ of habeas corpus because the bail set in this case is ... More... $0 (03-15-2019 - TX)


Next Page