Marriage Law
STATE OF OHIO v. BRENT A. WILLIAMS



<... More... $0 (07-06-2020 - OH)


STATE OF OHIO v. DONOVAN ASHER NICHOLAS



<... More... $0 (07-04-2020 - OH)


STATE OF OHIO vs. HERMAN SEE








{¶3} See and Stites have a total of six children/stepchildren. The victims of
See's sexual abuse are K.S., S.S., and E.M., who were all children when the abuse
occurr... More... $0 (07-03-2020 - OH)


Robert Cundall v. Vanessa Mitchell-Clyde, Individually and as Successor Trustee, etc.
Robert Cundall, the beneficiary of a living trust established
by John W. Martin on February 11, 2009 (the February Trust),
appeals from an order finding that the trust was properly
revoked and is therefore invalid. Martin revoked the February
Trust just a few months after he signed it after he had a falling
out with Cundall. He established a new trust in May 2009 (the
May T... More...

$0 (06-30-2020 - CA)


State of Nebraska v. St. Thomas F. Cramer









C... More... $0 (06-28-2020 - NE)


STATE OF LOUISIANA Vs. CLYDE SANTON DISEDARE, JR.
STATE OF LOUISIANA
COURT OF APPEAL, THIRD CIRCUIT





Defendant appeals his convictions and sentences. For the following reasons,
Defendant's convictions and sentences are affirmed.<... More... $0 (06-18-2020 - LA)


Gerald Lynn Bostock v. Clayton County, Georgia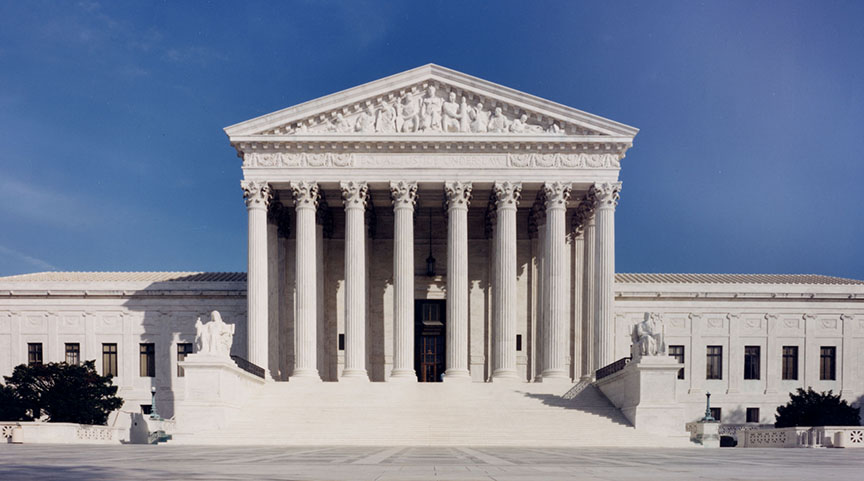 Sometimes small gestures can have unexpected consequences. Major initiatives practically guarantee them. In our time, few pieces of federal legislation rank in significance with the Civil Rights Act of 1964. There, in Title VII, Congress outlawed discrimination in the workplace on thebasis of r... More... $0 (06-15-2020 - GA)


Jennifer S. Lak v. Daniel K. Lak, Orange County Department of Child Support Services, Intervener and Respondent
Appeal from an order of the Superior Court of Orange County,
Barry S. Michaelson, Temporary Judge (Pursuant to Cal. Const., art. VI, § 21.)
Affirmed.


MoreLaw ReceptionistsVOIP Phone and Virtual Receptionist Se... More... $0 (06-13-2020 - CA)


STATE OF OHIO - - vs - DERIC R. CLEAVENGER
Appellant was originally indicted on two counts of rape (counts one and
four), in violation of R.C. 2907.02(A)(1)(b), each felonies of the first degree; one count of
rape (count five), in violation of R.C. 2907.02(A)(2), a felony of the first degree; and five
counts of GSI (counts two, three, six, seven, and eight), in violation of R.C.
2907.05(A)(4), each felonies of the third deg... More...

$0 (06-08-2020 - OH)


State of Oklahoma v. Duane Jerome Anderson
Tulsa, OK - The State of Oklahoma charged Duane Jerome Anderson with:


Count # 1. Count as Filed: ABDOM, DOMESTIC ASSAULT OR ASSAULT AND BATTERY WITH A DANGEROUS WEAPON, in violation of 21 O.S. 644.1
Date of Offense: 11/12/2019
Party Name Disposition Information
ANDERSON, DUANE JEROME Disposed: CONVICTION, 06/05/2020. Guilty Plea
Count as Disposed: MISDEMEANOR AS... More...

$0 (06-05-2020 - OK)


Nicole G. v. Warren Braithwaite
Warren Braithwaite and his long-term girlfriend Nicole G.
resided at a property they co-owned. After contentious
arguments and stalking incidents, Nicole retained counsel to file
a request for a domestic violence restraining order (DVRO) and
moved out of their shared property amidst their break-up.
Warren and Nicole each requested DVROs against the other in
connection with ... More...

$0 (06-05-2020 - CA)


Matthew Boermeester v. Ainsley Carry
Matthew Boermeester was expelled from the University of
Southern California (USC) for committing intimate partner violence
against Jane Roe.1 The superior court denied his petition for writ of
administrative mandate to set aside the expulsion. He appeals,
contending, among other things, that the process leading to his
expulsion violated his right to a fair hearing. We conclude ... More...

$0 (06-01-2020 - CA)


United States of America v. Galima Murry
MoreLaw ReceptionistsVOIP Phone and Virtual Receptionist Services
Call 918-582-6422 Today




Denver, CO - The United States of America charged Galima Murry with conspiracy to commit marr... More... $0 (05-30-2020 - CO)


State of Oklahoma v. David Walten Emberling, II
El Reno, OK - The State of Oklahoma charged David Walten Emberling, II with:

Count # 1. Count as Filed: FFP, FALSELY PERSONATE ANOTHER TO CREATE LIABILITY, in violation of 21 O.S. 1531(4)
Date of Offense: 02/11/2016
Party Name Disposition Information
EMBERLING, DAVID WALTEN II Disposed: CONVICTION, 05/29/2020. Guilty Plea
Count as Disposed: FALSELY PERSONATE ANOTHER T... More...

$0 (05-29-2020 - OK)


KIM M. MANLEY NKA ROSE v. JAMES M. MANLEY
MoreLaw ReceptionistsVOIP Phone and Virtual Receptionist Services
Call 918-582-6422 Today



The parties were divorced on March 16, 2015. Appellant was 60, and
Appellee was 54 years old. T... More... $0 (05-29-2020 - OH)


SLPR, LLC v. San Diego Unified Port District
MoreLaw ReceptionistsVOIP Phone and Virtual Receptionist Services
Call 918-582-6422 Today




Plaintiffs SLPR, L.L.C. (SLPR), Ann Goodfellow, trustee of the survivor's trust of
the Go... More... $0 (05-25-2020 - CA)


Ohio Dept. of Medicaid v. French
MoreLaw ReceptionistsVOIP Phone and Virtual Receptionist Services
Call 918-582-6422 Today



Nina French, the daughter of Harry L. and Lessel J. Ward and the executor
of the Harry's estate... More... $0 (05-04-2020 - OH)


STATE OF LOUISIANA VERSUS MICHAEL P. HIDALGO
MoreLaw ReceptionistsVOIP Phone and Virtual Receptionist Services
Call 918-582-6422 Today



On March 22, 2018, defendant, Michael P. Hidalgo, was charged by bill of
information with domes... More... $0 (05-01-2020 - LA)


STATE OF LOUISIANA Vs. COLBY JAMES KINSEY
MoreLaw ReceptionistsVOIP Phone and Virtual Receptionist Services
Call 918-582-6422 Today



On February 24, 2017, Defendant punched his girlfriend, Angela Olds, in the
face to the point o... More... $0 (04-28-2020 - LA)


Fairbanks Development, LLC v. Charles Woodrow Johnson and Jessica Lyn Petersen
MoreLaw ReceptionistsVOIP Phone and Virtual Receptionist Services
Call 918-582-6422 Today




Jessica Petersen and Johnson were in a relationship, but were not
married when, in 2000, t... More... $0 (04-25-2020 - LA)


Rose Safarian v. Harry Govgassian
MoreLaw ReceptionistsVOIP Phone and Virtual Receptionist Services
Call 918-582-6422 Today




A married couple filed a fraud action against multiple
defendants. While the fraud action... More... $0 (04-23-2020 - CA)


In re the Marriage of Jodie and Greg Mohler, Jodie E. Mohler v. Greg Mohler
When an individual enters a marriage owning a piece of real property, and the
marital community pays the property's mortgage during the marriage, California law
provides a formula through which to apportion the property's value upon the marriage's
end. Known as the Moore/Marsden rule, the formula awards the marital community a
2
growing interest in the otherwise separate proper... More...

$0 (04-20-2020 - CA)


SALEM NAGDY V. COMMONWEALTH OF KENTUCKY
MoreLaw ReceptionistsVOIP Phone and Virtual Receptionist Services
Call 918-582-6422 Today




Nagdy is an Egyptian American with dual citizenship. He was born and
raised in Egypt but m... More... $0 (04-18-2020 - KY)


In re Andrew Dave Shelton on Habeas Corpus
MoreLaw ReceptionistsVOIP Phone and Virtual Receptionist Services
Call 918-582-6422 Today




In 1993, Shelton was sentenced to a prison term of 19 years
to life after pleading no con... More... $0 (04-16-2020 - CA)


Anthony Nuno v. California State University, Bakersfield
MoreLaw ReceptionistsVOIP Phone and Virtual Receptionist Services
Call 918-582-6422 Today




Plaintiff, a college professor who represented himself, sued his employer for
discriminat... More... $0 (04-15-2020 - CA)


Next Page