Marriage Law
John S. Young v. The State of Texas

MoreLaw Virtual Receptionists
Never Miss Another Call
Don't Wait - Call 918-582-6422 Today








Young was John Sullivan's criminal attorney on possession-of-child-pornography ... More... $0 (08-20-2019 - TX)


Charles Victor Riddle v. The State of Texas





Police began to investigate Riddle after the complainant in this case, Jane,1
reported to School Counselor that when she was ten years old, Riddle, Jane's step
grandfathe... More... $0 (08-16-2019 - TX)


State of Oklahoma v. Rayson Ray

MoreLaw Suites
Legal Suites and Virtual Offices
624 South Denver and 601 South Boulder
Click Here For More Information
918-582-3993





Tulsa, OK - The State of Oklahoma charged Rayson Ray with:

Count # 1. Count as F... More... $0 (08-13-2019 - OK)


Kenneth Dean Martin v. The State of Texas




Kenneth Dean Martin married Linda Martin in September 1995. Together
they ran an HVAC business from their home in Flower Mound, Texas. Linda also
worked as a real estate agent ... More... $0 (08-13-2019 - TX)


Clarence Michael McNatt v. The State of Texas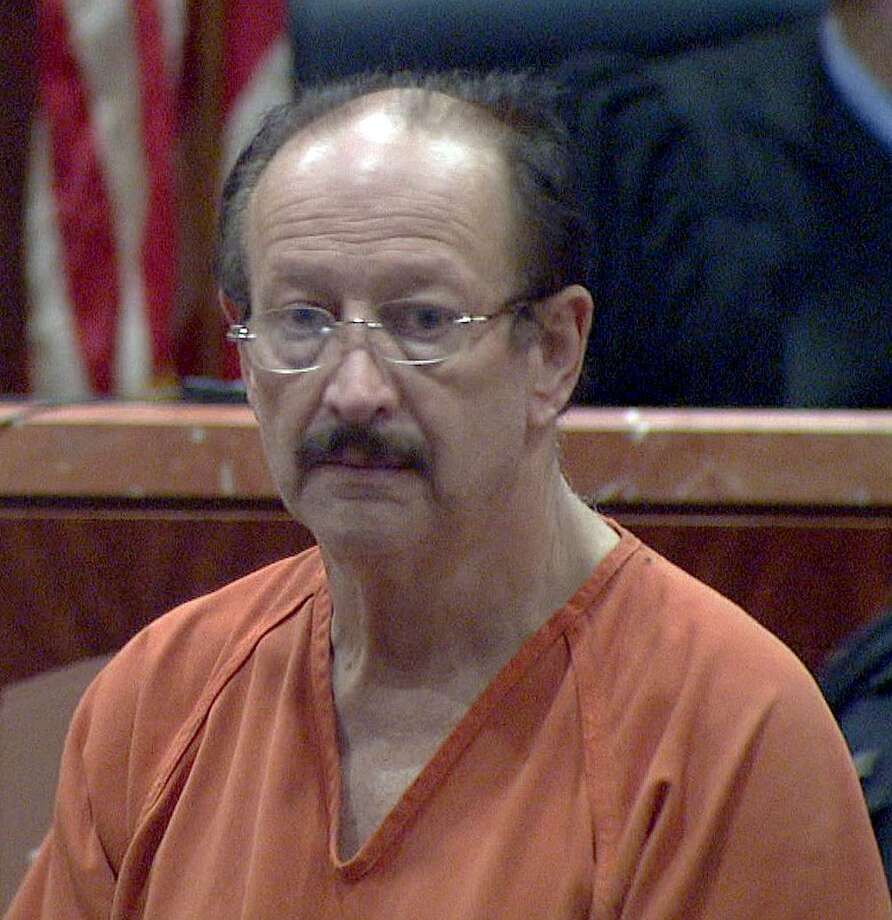 Former Houston police officer sentenced in murder for hire case




After eight years of marriage, McNatt's wife left him in October 2016 and
moved in with her close friend. McNatt, a former federal agent with the Border
Patrol and... More... $0 (08-12-2019 - TX)


Timothy O'Brien v. AMBS Diagnostics, LLC
A judgment creditor sought to collect a money judgment
from a debtor's individual retirement accounts. Mere weeks after
we ruled in a published decision that the accounts were only
partially exempt from levy pursuant to Code of Civil Procedure
section 704.115, subdivisions (a)(3) and (e)1 (O'Brien v. AMBS
Diagnostics, LLC (2016) 246 Cal.App.4th 942 (O'Brien II)),the
debtor... More...

$0 (08-12-2019 - CA)


Brian Ipock v. Manor Care of Tulsa, OK, LLC

MoreLaw Legal Services Marketing
Cost Effective Internet Marketing
Upgrade Your MoreLaw Listing
Call 918-582-6422 Today!




More... $0 (08-10-2019 - OK)


STATE OF KANSAS v. JUAN QUINONES-AVILA




On January 3, 2018, two law enforcement officers ... More... $0 (08-09-2019 - KS)


DON and REBA COX, and ROBERT E. COX v. COMMUNITY STATE BANK

MoreLaw Suites

Legal Suites and Virtual Offices In Downtown Tulsa
Petroleum Club Building
601 South Boulder
918-582-3993 or info@morelaw.com
More... $0 (08-07-2019 - KS)


Gregory Smith v. I. Ogbuehi
Gregory Smith is an indigent, self-represented prison inmate pursuing
medical malpractice claims against a doctor and a nurse practitioner employed by the
Pleasant Valley State Prison (Pleasant Valley). He filed a motion for the appointment of
counsel, arguing the trial court should consider (1) the factual complexity of the issues

* Pursuant to California Rules of Court, rule... More...

$0 (08-07-2019 - CA)


LAW COMPANY BUILDING ASSOCIATES and THE LAW COMPANY, INC. v. MARGARET RUSSELL LAW


This appeal arises from the Plaintiffs' declaratory judgment action asking the district court to find that Plaintiffs properly calculated Margaret's equity participation
3
share under a financing agreemen... More... $0 (08-06-2019 - KS)


Arthur Scott v. City of San Diego



In 2015, San Diego Police Department Sergeant Arthur Scott sued the City of San
Diego (City), alleging race discrimination and retaliation in violation of the Fair
... More... $0 (08-05-2019 - CA)


United States of America v. Michael Nana Baako




Greenbelt, MD - Physician Pleads Guilty To Passport Fraud

The Ghanaian national admitted to fraudulently obtaining a U.S. passport, falsely claiming American citizenship, and illegally voting in ten federal elections as an alien.

Michael Nana Baako... More... $0 (08-03-2019 - MD)


STATE OF KANSAS v. KAILA MARIE PRICE

The prosecution of Price arose from a single-car wreck that happened sometime before 2:45 a.m. on June 4, 2016, on a rural road in Lyon County. Angelica Prestier and Raymond Peterson were driving in the vicinity when th... More... $0 (08-01-2019 - KS)


CHRISTOPHER HUNT v. DANIEL SCHNURR, et al.




On January 14, 2018, at approximately 12:30 a.m., an officer responded to the... More... $0 (07-29-2019 - KS)


STATE OF KANSAS v. CODY W. COLLINS




The details of the 2017 dispute principally between... More... $0 (07-27-2019 - KS)


Roy Valentine, Individually and as Administrator v. Plum Healthcare Group, LLC
A. Signing the arbitration agreements
Defendants Plum Healthcare Group, LLC, and White Fir Holdings, LLC, own and
operate Midtown Oaks Post-Acute (Midtown), a skilled nursing facility. On January 13,
2014, Lila Valentine was admitted to Midtown for "rehab" after she fell and broke her
right shoulder. The admission records identified Lila's daughter, Darleen Valentine, as
Lila's... More...

$0 (07-25-2019 - CA)


California Advocates for Nursing Home Reform v. Karen Smith
Health and Safety Code section 1418.8 (section 1418.8) sets forth procedures to be
followed for nursing home residents who lack capacity to make their own health care
decisions. Most of the affected residents are elderly, many are poor, and all may be
described as "unbefriended" in the sense they are without family members, friends or
other legal surrogates to make health care deci... More...

$0 (07-23-2019 - CA)


STATE OF OHIO v. ARNALDO ORTIZ-VEGA


Ortiz-Vega was charged in a multiple-count indictment concerning
several incidents with W.Z., Ortiz-Vega's wife, in October 2017. The indictment
charged as follows: Count 1 — rape in violation of R.C. 2... More... $0 (07-21-2019 - OH)


In re Harley C., Persons Coming Under Juvenile Court Law, Los Angeles County Department of Children and Family Services v. Maria O.
In a juvenile dependency matter set for a contested
dispositional hearing, the juvenile court refused to permit mother
Maria O. to testify or to call witnesses because her counsel had
not filed a joint trial statement as required by a local rule. We
conclude that the local rule is invalid and reverse the
dispositional orders.
FACTUAL AND PROCEDURAL BACKGROUND
At the Jul... More...

$0 (07-18-2019 - CA)


STATE OF OHIO v. KIMBERLY S. WHITMAN
MoreLaw Virtual Receptionists Nosotros hablamos español
More... $0 (07-15-2019 - OH)


STATE OF OHIO v. DAVID CARL KINNEY




Appellant became friends with Brad McGarry (the victim) ... More... $0 (07-15-2019 - OH)


United States of America v. Eilove Shrestha




Bangor, ME - Nepalese Man Pleads Guilty to Marriage Fraud Charges

Eilove Shrestha, 28, recently of Cupertino, California, pled guilty in U.S. District Court to marriage fraud and to conspiracy to commit marriage fraud.

According to court records,... More... $0 (07-14-2019 - ME)


Karen Hernandez v. First Student, Inc.
This appeal arises from a wrongful death action brought by
Karen Hernandez and Sergio Saravia (appellants), the parents of
13-year-old Jonathan Hernandez, after Jonathan was struck and
killed by a school bus while riding his bicycle in Glendale. The
school bus was owned by defendant and respondent First
Student, Inc., and driven by defendant and respondent Barbara
Calderon.... More...

$0 (07-13-2019 - CA)


STATE OF OHIO -vs- JONATHAN C. MCGOWAN
MoreLaw Virtual Receptionists Nosotros hablamos español
More... $0 (07-12-2019 - OH)


Next Page