Marriage Law
Kennedy Donohue v. Amn Services, LLC
In this wage and hour class and representative action, the trial court granted a
motion for summary judgment brought by defendant AMN Services, LLC (AMN), and
denied motions for summary adjudication of one cause of action and one affirmative
defense brought by plaintiff Kennedy Donohue, individually and on behalf of five
certified plaintiff classes she represents (together Plaintif... More...

$0 (12-12-2018 - CA)


Ronald Deshon Runels v. The State of Texas




As set out above, Runels was charged with assaulting Holder. During the trial,
undisputed evidence established that Runels and Holder were temporarily living in Holder's car at
the time o... More... $0 (12-11-2018 - )


Abel Diaz Rodriguez v. The State of Texas
Ex-cop gets 3 life sentences for child sex assaults






There is no need to detail the facts of this case. Suffice it to say that,
beginning when his daughter, E.R., was fourteen years... More... $0 (12-07-2018 - Te)


CPF Vaseo Associates, LLC v. Bruce W. Gray
Code of Civil Procedure section 128.5 provides the trial court with a mechanism to
sanction certain bad faith actions and tactics.1 Pursuant to a former version of that
section, the trial court ordered CPF Vaseo Associates, LLC (CPF) and its counsel, John
P. Byrne, to pay Bruce W. Gray and Barbara Gray (the Grays) just over $30,000 in fees

Further statutory references are to t... More...

$0 (12-07-2018 - CA)


Dr. Jay W. Calvert v. Rima Al Binali
Defendant Rima Al Binali appeals the trial court's denial of
her motion to vacate the $1,940,506 default judgment entered
against her in favor of plaintiffs Dr. Jay W. Calvert and Jay
Calvert, M.D., a professional corporation. Al Binali asserts that
plaintiffs' faulty service by publication rendered the judgment
void on its face. We agree and reverse.
FACTS AND PROCEDURAL B... More...

$0 (12-04-2018 - CA)


State of Tennessee v. Jewel Moses Bess


Market Your Practice In Ten Counties for $10 A Month
More... $0 (12-02-2018 - TN)


Johan Sebastian Alzat Calixto v. Hadylle Yusuf Lesmes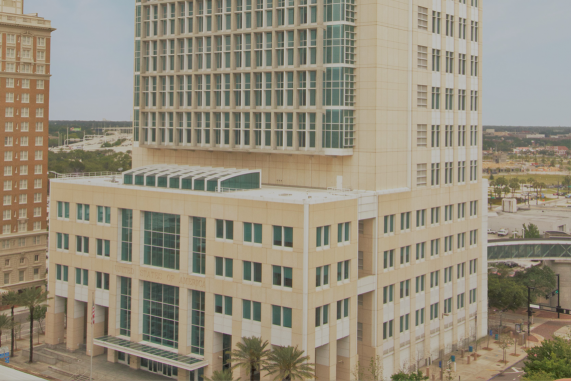 In September of 2017, Johan Calixto filed a petition in federal court seeking the return of his 5-year old daughter, M.A.Y., to Colombia, under the Hague Convention on the Civil Aspects of International Child Abduction, Oct. 25, 1980, ... More... $0 (11-30-2018 - FL)


United States of America v. Joshua Sedillo




After Joshua Sedillo pleaded guilty to two counts of distributing
methamphetamine, the district court sentenced him to 140 months in prison, followed by
a five-year term of supervised release with alternative conditions: either marry the mother
of his childre... More... $0 (11-29-2018 - CO)


Nasario Vasquez v. The State of Texas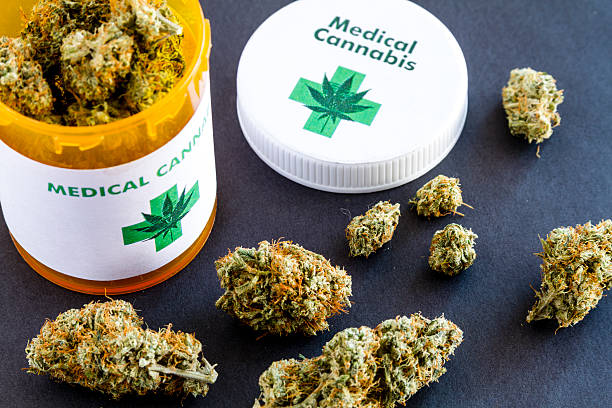 Sooner Cannabis Consultants


Click Here For... More... $0 (11-29-2018 - TX)


In Re The Marriage of Gregory Robert Jones and Samantha Lynn White




¶1 Samantha White (Mother) appeals a trial court order finding Oklahoma has jurisdiction, dissolves the marriage between her and Gregory Jones (Father), and awar... More... $0 (11-28-2018 - OK)


David Morgan v. Claudia Davidson
Plaintiff, cross-defendant and respondent David Morgan sued Daniel Pena and
defendant, cross-complainant and appellant Claudia Davidson for battery. Davidson
filed a cross-complaint against Morgan, alleging (1) assault, (2) battery, (3) conversion,
2
and (4) invasion of privacy. The trial court found in favor of Morgan and awarded him
$209,000. Davidson raises three issues on ... More...

$0 (11-27-2018 - CA)


David L. v. The Superior Court of San Diego
Consistent with the Due Process Clause of the Fourteenth Amendment to the
United States Constitution, may California exercise specific personal jurisdiction over a
nonresident in a paternity action where the mother and young child live in California and
conception occurred in another state? Mariana L. initiated a paternity and child support
action in San Diego County against David ... More...

$0 (11-27-2018 - CA)


C.A. v. C.P.
This case involves a little girl bonded to and loved by each of her three parents.
The wife in a married couple (defendants C.P. and J.P., wife and husband)
conceived the child with a coworker (plaintiff C.A.), but hid that fact from wife's
2
employer and--initially--from husband. The marriage remains intact and wife and
husband parent the child. For the first three years of th... More...

$0 (11-14-2018 - CA)


Citizens For Amending Proposition L v. City of Pomona
In June 1993, appellant City of Pomona (Pomona) entered
into an agreement with non-party Regency Outdoor Advertising,
Inc. (Regency). Pursuant to that agreement, Regency erected
advertising billboards alongside several Pomona freeways.
Shortly thereafter, in November 1993, the citizens of Pomona
passed a ballot initiative, Proposition L (Prop. L), which
prohibited the const... More...

$0 (11-09-2018 - CA)


Manny Villanueva v. Fidelity National Title Company
In their first appeal (case No. H041870), both plaintiff Manny Villanueva,
individually and as class representative, and defendant Fidelity National Title Company
(Fidelity) appeal from a judgment following a bench trial in this class action lawsuit
alleging violations of the Unfair Competition Law (UCL) (Bus. & Prof. Code, §§ 17200
et seq.). Villanueva and the class (jointly Plain... More...

$0 (10-29-2018 - CA)


IN RE: THE MARRIAGE OF: CAROL A. LAY v. WARREN H. ELLIS, JR.

Legal Suites and Virtual Offices In Downtown Tulsa
624 South Denver
918-398-5678 or Pat@morelaw.com


More... $0 (10-28-2018 - OK)


Domenico Taglieri v. Michelle Monasky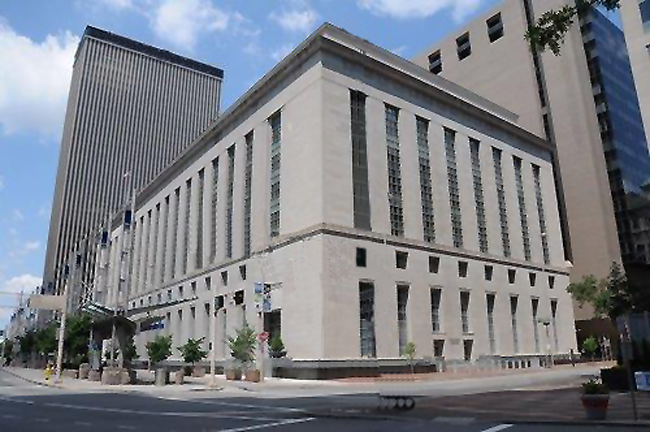 Domenico Taglieri and Michelle Monasky were married.

When the union fell apart, Monasky took A.M.T., their two-month-old daughter, from Italy to
the United States. Taglieri filed a petition under the Hague Convention to return A.M.T. to Italy.
The district court granted the... More... $0 (10-26-2018 - OH)


State of Tennessee v. Felipe Gonzales



Morelaw Internet Marketing
National Find A Lawyer Directory










This case relates to the Appellant's sexually abusing his great niece. In September 20... More... $0 (10-24-2018 - TN)


State of Iowa v. Elias Walter Wanatee




"Tom, call an ambulance. I think Eli stabbed me in the lung." Tom Abbe
and Anna Edwards recalled Mace uttering those words as he stood at Abbe's front
door bleeding from a gaping head wound.1 Later in her trial testimony, Edwards ... More... $0 (10-21-2018 - IA)


Michael E. Barri v. The Workers' Compensation Appeals Board
Michael E. Barri (Barri), Tristar Medical Group (Tristar), and Coalition for
Sensible Workers' Compensation Reform (CSWCR) petitioned this court pursuant to
Labor Code section 5955 (all further statutory references are to the Labor Code, unless
otherwise indicated). They seek a peremptory or alternative writ of mandate, prohibition,
or other appropriate relief directing the Workers... More...

$0 (10-21-2018 - CA)


Orange Catholic Foundation v. Rose Marie Arvizu
Probate Code section 16440, subdivision (b) (16440(b)) provides that if a
"trustee has acted reasonably and in good faith under the circumstances as known to the
trustee," a court has discretion to excuse him or her from liability for a breach of trust if it
would be equitable to do so.
1
(Italics added.) Acting under this express authority, the
trial court denied a petiti... More...

$0 (10-19-2018 - CA)


Lydia Metcalf v. The State of Texas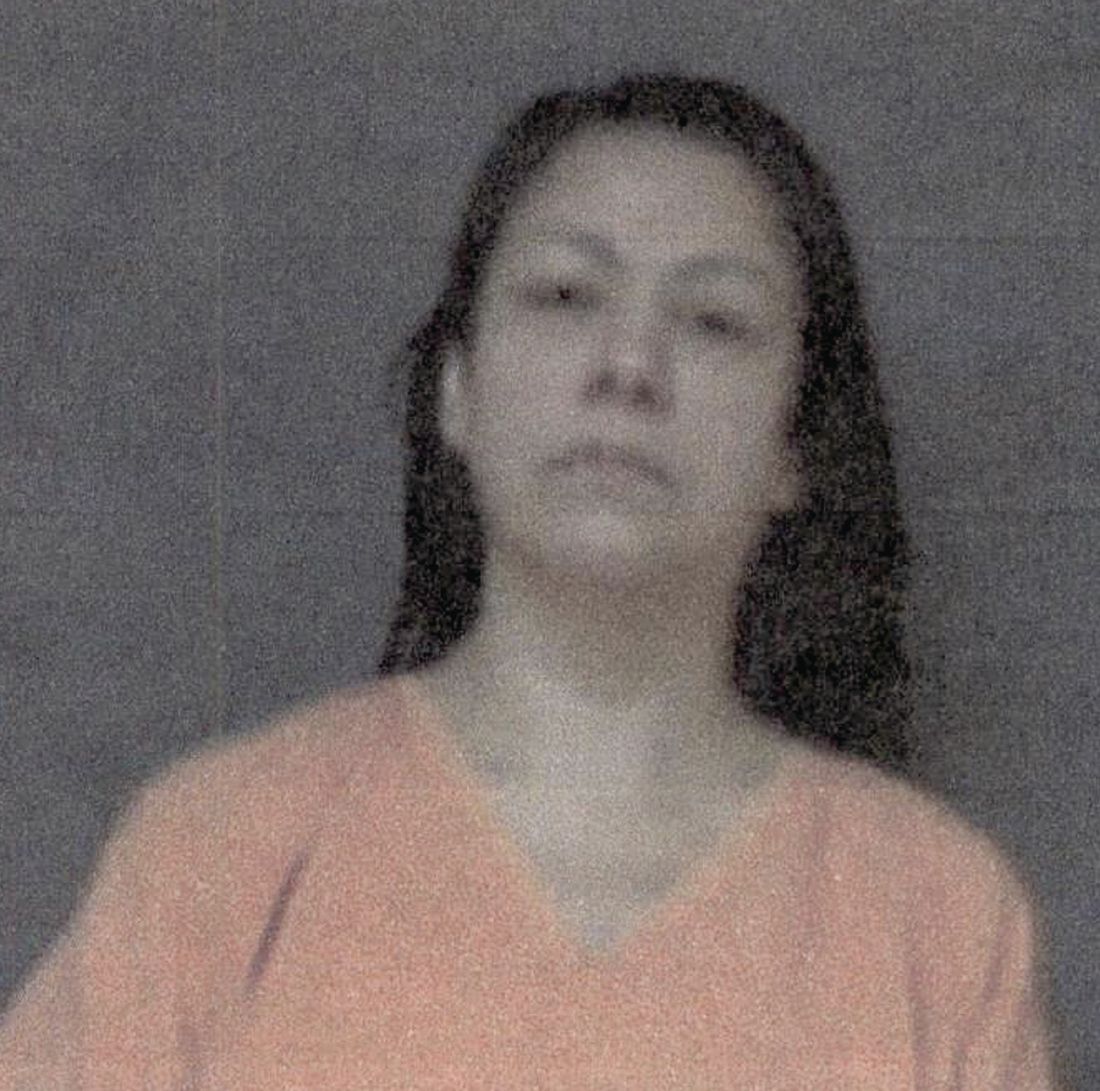 The evidence at trial established that Metcalf's child, Amber,1 was sexually abused by her stepfather, Allen Metcalf. Allen was ... More... $0 (10-18-2018 - TX)


State of Vermont v. Christian J. Noll
MoreLaw Receptionist Services
Never Miss Another Call With MoreLaw's Receptionists Answering Your Calls

Defendant Christian J. Noll appeals from his conviction for
stalking pursuant to 13 V.S.A. § 1062... More... $0 (10-17-2018 - VT)


Jason Castle v. Mary Castle






MoreLaw Suites - The Best Place In Tulsa To Practice Law




Mary and Jason married in 1999 in Tuscaloosa, Alabama. At the time, Mary was
twenty-three years old, and Jason was twenty-five. During their marriage, the Castle... More... $0 (10-17-2018 - MS)


In re: Brian A. Lerbakken, Debtor



Morelaw Internet Marketing
National Find A Lawyer Directory








The Debtor, Brian Lerbakken, appeals the bankruptcy court's1 Order dated
May 29, 2018 disallo... More... $0 (10-16-2018 - MN)


Next Page