Magnuson Moss Law
United States of America v. LaRobert Kadarius Hollins




Gulfport, MS - Moss Point Man Pleads Guilty to Gun Charges

LaRobert Kadarius Hollins, 19, of Moss Point, pled guilty to possession of a firearm by an unlawful user of a controlled substance.

On February 8, 2019, Hollins was in a car stopped by the South ... More... $0 (08-25-2019 - MS)


Anne Antor v. Jaguar Land Rover North America, LLC

Detroit, MI - Anne Antor sued Jaguar Land Rover North America, LLC on a Magnuson-Ferguson Warranty Act violation theory.

This case was filed in the Circuit Court, Wayne County, Michigan, Case No.: 18-015859-NZ,... More... $0 (07-24-2019 - MI)


STATE OF OHIO v. ADAMES DELI & GROCERY, INC., et al

MoreLaw Virtual Receptionists
Never Miss Another Call
Don't Wait - Call 918-582-6422 Today!







This Court summarized much of the facts and history of the case in the prior
a... More... $0 (07-23-2019 - OH)


Rebecca Megan Quigley v. Garden Valley Fire Protection District
The Government Claims Act (Gov. Code, § 810 et seq.)
authorizes plaintiffs to bring certain tort claims against public
entities, while also immunizing public entities from liability in
particular circumstances. One of the act's immunity provisions
bars any statutory liability that might otherwise exist for
injuries resulting from the condition of firefighting equipment
or f... More...

$0 (07-16-2019 - CA)


United States of America v. Edgar Raul Sanchez-Miranda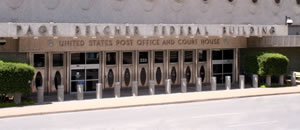 Tulsa, OK - Mexican Citizen Pleads Guilty to Firearms and Illegal Re-entry Charges

A Mexican citizen unlawfully living in Tulsa pleaded guilty Tuesday to being an alien unlawfully in the United States in possession of a firearm and ammunition and to reentry of a removed ... More... $0 (07-12-2019 - OK)


United States of America v. Candace Marie Claiborne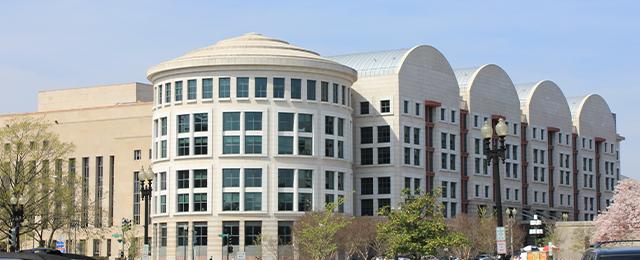 Washington, DC - Former State Department Employee Sentenced for Conspiring with Chinese Agents
Received Tens of Thousands of Dollars in Benefits from Two Chinese Agents in Exchange for Internal State Department Documents

Candace Marie Claiborne, a former employee of t... More... $0 (07-10-2019 - DC)


Glenn L. Moss v. Dale Duncan

MoreLaw Virtual Receptionists
Never Miss Another Call
Don't Wait - Call 918-582-6422 Today!








Plaintiffs and appellants Glenn L. Moss, Jeri C. Moss, and Moss Bros. Auto
... More... $0 (06-24-2019 - CA)


David Gill v. State of Indiana

MoreLaw Virtual Receptionists
Never Miss Another Call
Don't Wait - Call 918-582-6422 Today!







Fifteen-year-old I.G. and thirty-year-old Gill were friends, and Gill often
pr... More... $0 (06-18-2019 - IN)


State of Tennessee v. Tairon Slappey


MoreLaw Virtual Receptionists Nosotros hablamos español





Defendant was charged with one count of aggravated assault involving strangulation for allegedly choking his wife a... More... $0 (06-12-2019 - TN)


STATE OF OHIO v. MICHAEL S. COLLINS




The Hocking County Grand Jury returned an indictment cha... More... $0 (05-22-2019 - OH)


State of Tennessee v. Denerra Rose McTaggart

MoreLaw Virtual Receptionists
No More Robo Calls With MoreLaw Receptionists


This case arises from products associated with the manufacture of methamphetamine found in the Defendant's shed.... More... $0 (05-05-2019 - TN)


United States of America v. Candace Marie Claiborne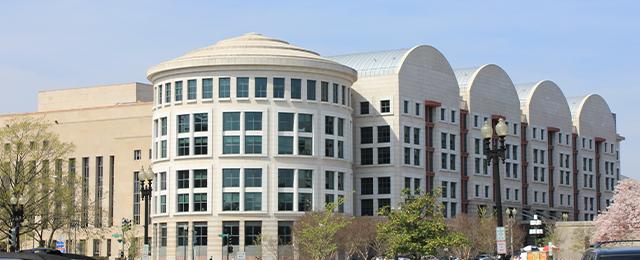 Washington, DC - Former State Department Employee Pleads Guilty to Conspiring with Foreign Agents
Defendant Admitted Receiving Tens of Thousands of Dollars in Benefits From Two Chinese Agents in Exchange for Internal State Department Documents

Candace Marie Claiborne,... More... $0 (04-24-2019 - DC)


State of Tennessee v. Robert William Ward



The Defendant's convictions relate to an incident on March 19, 2015, in which Valerie Carter was shot in the head. Ms. Carter was gravely injured but survived the shooti... More... $0 (04-08-2019 - TN)


State of Tennessee v. Trimon Pruitt
Man gets 24 years in gang-related homicide




William Smith testified that he and the victi... More... $0 (04-07-2019 - TN)


CLOVIS MOSS vs STATE OF FLORIDA




Appellant, Clovis Moss, appeals the final order entered by the postconviction court denying his motion for postconviction relief. See Fla. R. Crim. P. 3.850. In the motion, Appellant argued that counsel was ineffective for failing to call a wi... More... $0 (04-02-2019 - FL)


Anmarie Calgaro v. St. Louis County, et al.





Anmarie Calgaro sued several parties alleging violations of her parental rights
over one of her minor children under the Due Process Clause of the Fourteenth
Amendment. The district court1 granted the defendants' dispositive motions and
dismissed the complaint with pre... More... $0 (03-25-2019 - MN)


Lance R. Belville v. Ford Motor Company





A group of individuals and corporations sued Ford Motor Company for an alleged defect in their purchased or leased Ford vehicles manufactured between 2002 and 2010. The district court dismissed various claims of certain Plaintiffs, excluded the opinion... More... $0 (03-25-2019 - WV)


STATE OF TENNESSEE v. CHRISTOPHER DESMOND SIMPSON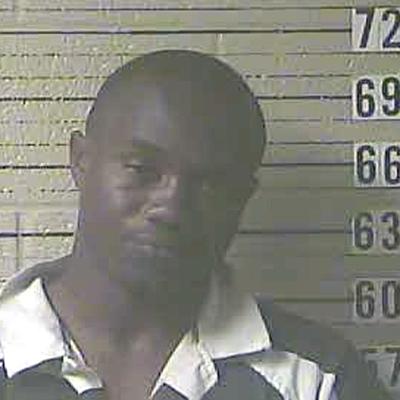 This case arises from the June 21, 2014 killing of Michelle Robinson in a remote area of Lawrence County. The De... More... $0 (03-20-2019 - TN)


State of Oklahoma v. Jane Doe



Legal Suites and Virtual Offices In Downtown Tulsa
624 South Denver
918-398-5678 or Pat@morelaw.com

More... $0 (03-16-2019 - OK)


United States of America v. Heath Solutions, P.C., et al.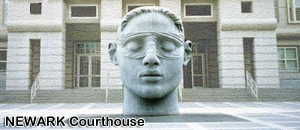 Nita K. Patel and her husband, Kirtish N. Patel, were
convicted of defrauding Medicare in a prior criminal
proceeding. The United States then brought this civil action
for the same fraudulent schemes against Ms. Patel, Ms.
Patel's healthcare company (Heart Solution P.C... More... $0 (03-15-2019 - NJ)


Roger Myers v. Ralley's
Without the benefit of Ayala v. Antelope Valley Newspapers, Inc. (2014)
59 Cal.4th 522 (Ayala) and Jones v. Farmers Ins. Exchange (2013) 221 Cal.App.4th 986
(Jones), and without elucidating its reasons, the trial court denied Raley's maintenance
technicians' motion for class certification of their wage and hour claims. The technicians
allege Raley's maintains uniform policies and/o... More...

$0 (03-13-2019 - CA)


STATE OF OHIO v. NICOLE VILLEGAS




In the early morning of November 24, 2014, the Elyria Police Department
responded to a call reporting a shooting incident. Upon arrival, officers discovered that the
victim, L.C., had died as a result of a gunsho... More... $0 (03-11-2019 - OH)


Alejandro Jorge-Chavelas v. Louisiana Farm Bureau Casualty Insurance Company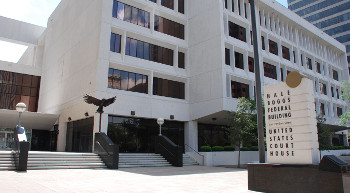 Workers' compensation laws strike a statutory bargain between labor and management. They all but guarantee that a worker will recover from an employer for workplace injuries. In exchange for that certainty, the worker gives up the right to pursue a potentially larger recovery... More... $0 (03-11-2019 - LA)


Nancy Morrow v. Jonathan Meachum





Austin Moon was a young motorcyclist. He liked to ride fast. So fast, in fact, he twice eluded police officers at triple-digit speeds. On officers' third attempt to stop Moon, a Criminal District Attorney Investigator named Jonathan Meachum caused ... More... $0 (03-10-2019 - TX)


Nancy King v. Board of County Commissioners, Polk County, Florida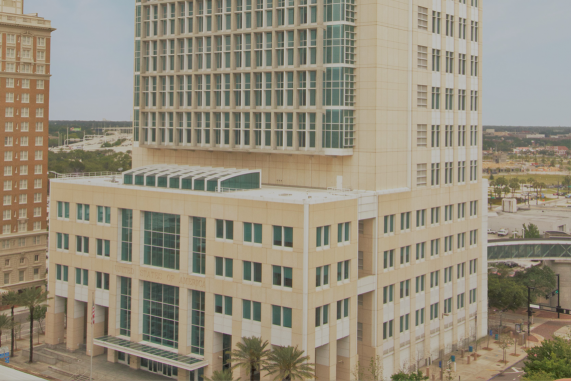 Dr. Nancy King worked under contract for Polk County, Florida and for fifteen years was the primary person responsible for determining whether firefighter applicants were medically qualified. In 2014, the medical clearance process for ... More... $0 (03-03-2019 - FL)


Next Page