Magnuson Moss Law
State of Tennessee v. Robert William Ward



The Defendant's convictions relate to an incident on March 19, 2015, in which Valerie Carter was shot in the head. Ms. Carter was gravely injured but survived the shooti... More... $0 (04-08-2019 - TN)


State of Tennessee v. Trimon Pruitt
Man gets 24 years in gang-related homicide




William Smith testified that he and the victi... More... $0 (04-07-2019 - TN)


CLOVIS MOSS vs STATE OF FLORIDA




Appellant, Clovis Moss, appeals the final order entered by the postconviction court denying his motion for postconviction relief. See Fla. R. Crim. P. 3.850. In the motion, Appellant argued that counsel was ineffective for failing to call a wi... More... $0 (04-02-2019 - FL)


Anmarie Calgaro v. St. Louis County, et al.





Anmarie Calgaro sued several parties alleging violations of her parental rights
over one of her minor children under the Due Process Clause of the Fourteenth
Amendment. The district court1 granted the defendants' dispositive motions and
dismissed the complaint with pre... More... $0 (03-25-2019 - MN)


Lance R. Belville v. Ford Motor Company





A group of individuals and corporations sued Ford Motor Company for an alleged defect in their purchased or leased Ford vehicles manufactured between 2002 and 2010. The district court dismissed various claims of certain Plaintiffs, excluded the opinion... More... $0 (03-25-2019 - WV)


STATE OF TENNESSEE v. CHRISTOPHER DESMOND SIMPSON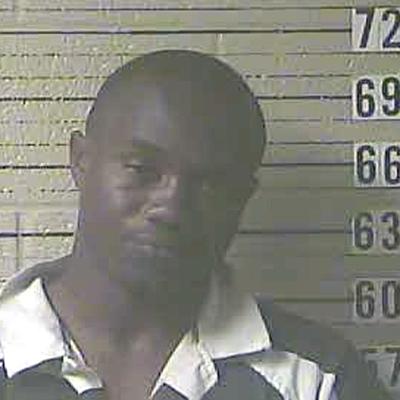 This case arises from the June 21, 2014 killing of Michelle Robinson in a remote area of Lawrence County. The De... More... $0 (03-20-2019 - TN)


State of Oklahoma v. Jane Doe



Legal Suites and Virtual Offices In Downtown Tulsa
624 South Denver
918-398-5678 or Pat@morelaw.com

More... $0 (03-16-2019 - OK)


United States of America v. Heath Solutions, P.C., et al.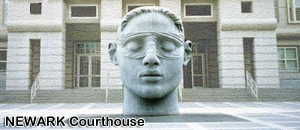 Nita K. Patel and her husband, Kirtish N. Patel, were
convicted of defrauding Medicare in a prior criminal
proceeding. The United States then brought this civil action
for the same fraudulent schemes against Ms. Patel, Ms.
Patel's healthcare company (Heart Solution P.C... More... $0 (03-15-2019 - NJ)


Roger Myers v. Ralley's
Without the benefit of Ayala v. Antelope Valley Newspapers, Inc. (2014)
59 Cal.4th 522 (Ayala) and Jones v. Farmers Ins. Exchange (2013) 221 Cal.App.4th 986
(Jones), and without elucidating its reasons, the trial court denied Raley's maintenance
technicians' motion for class certification of their wage and hour claims. The technicians
allege Raley's maintains uniform policies and/o... More...

$0 (03-13-2019 - CA)


STATE OF OHIO v. NICOLE VILLEGAS




In the early morning of November 24, 2014, the Elyria Police Department
responded to a call reporting a shooting incident. Upon arrival, officers discovered that the
victim, L.C., had died as a result of a gunsho... More... $0 (03-11-2019 - OH)


Alejandro Jorge-Chavelas v. Louisiana Farm Bureau Casualty Insurance Company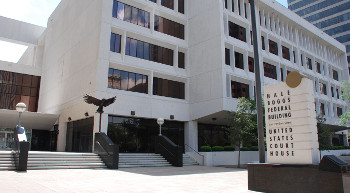 Workers' compensation laws strike a statutory bargain between labor and management. They all but guarantee that a worker will recover from an employer for workplace injuries. In exchange for that certainty, the worker gives up the right to pursue a potentially larger recovery... More... $0 (03-11-2019 - LA)


Nancy Morrow v. Jonathan Meachum





Austin Moon was a young motorcyclist. He liked to ride fast. So fast, in fact, he twice eluded police officers at triple-digit speeds. On officers' third attempt to stop Moon, a Criminal District Attorney Investigator named Jonathan Meachum caused ... More... $0 (03-10-2019 - TX)


Nancy King v. Board of County Commissioners, Polk County, Florida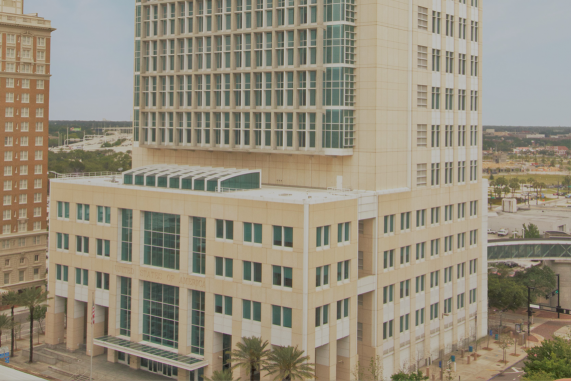 Dr. Nancy King worked under contract for Polk County, Florida and for fifteen years was the primary person responsible for determining whether firefighter applicants were medically qualified. In 2014, the medical clearance process for ... More... $0 (03-03-2019 - FL)


United States of America v. Chavez Spotted Horse





In October 2017, a jury found Chavez Spotted Horse guilty of three counts of
Child Abuse, in violation of 18 U.S.C. § 1153 and SDCL § 26-10-1, as well as three
1The Honorable Paul A. Magnuson, United States District Judge for the District
of Minnesota, sitting by desig... More... $0 (02-22-2019 - SD)


CHRISTOPHER MCCULLUM V. COMMONWEALTH OF KENTUCKY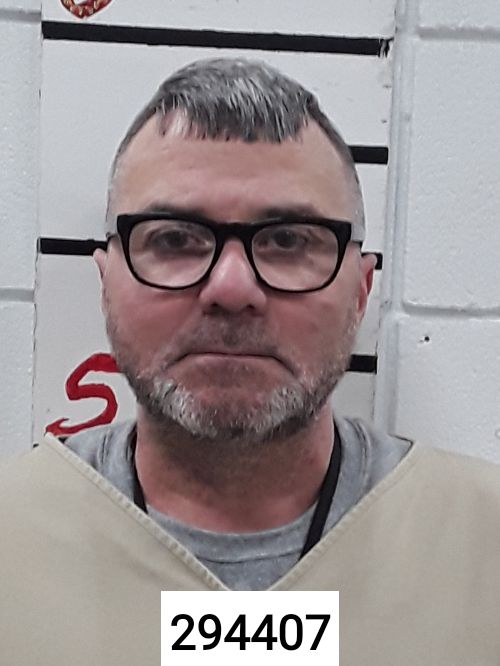 On February 25, 2015, Dr. Bruno Aczevedo was driving south on
Interstate 71 in Louisville when he saw a gun sticking out of a white
construction van. He observed the driver shoot several rounds into the side of a
bla... More... $0 (02-20-2019 - KY)


United States of America v. Edward Barrett




Rochester, NY - Two Elmira Opioid Dealers Sentenced For Their Roles In A Drug Trafficking Ring

Edward Barrett, 27, of Elmira, NY, who was convicted of conspiracy to possess with intent to distribute, and to distribute, 100 grams or more of a fentanyl analogue, was sentence... More... $0 (02-12-2019 - NY)


Cliff Sims v. Donald J. Trump and the United States of America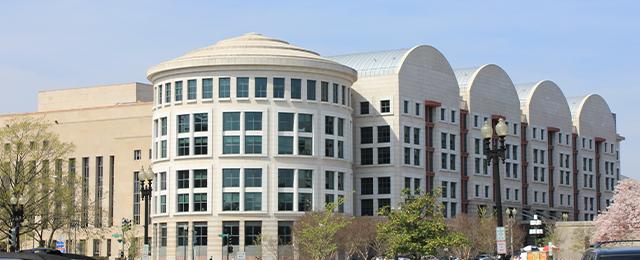 Washington, DC - Cliff Sims, a former White Staffer and author of "Team of Vipers" sued Donald J. Trump and the United States of America on a declaratory judgment theory seeking a judicial determination that he cannot be denied the right to publish a book based on his experiences ... More... $0 (02-12-2019 - DC)


Caleigh Wood, John Wood and Melissa Wood v. Evelyn Arnold; Shannon Morris, and Board of Education of Charles Couonty





In this case, we consider whether two statements concerning Islamic beliefs, presented as part of a high school world history class, violated a student's First Amendment rights under either the Establishment Clause or the Free Speech Clause. The student, Caleig... More... $0 (02-11-2019 - )


UNITED STATES OF AMERICA v. KENNETH DANIELS




Pursuant to a plea agreement, Daniels entered a guilty plea to one count of being a convi... More... $0 (02-10-2019 - PA)


Allen Michael Orange v. State of Indiana



In December 2017, Bernard Breese was living at his home with his two adult
children, Melissa and Kevin, b... More... $0 (02-04-2019 - IN)


STATE OF OHIO vs. JOSHUA M. CONRAD




This is an appeal from a Hocking County Common Pleas Court judgment of
conviction and sentence. A jury found Joshua Conrad, defendant below and appellant herein,
guilty of aggravated murder, murder, aggravated robbery, aggrav... More... $0 (02-02-2019 - OH)


Sherman Xuming Zhang v. E. Patrick Jenevein III
E. Patrick Jenevein III, president of Tang Energy Group,
Ltd., secretly recorded conversations with a business associate,
Sherman Xuming Zhang, president of AVIC International USA,
Inc. (AVIC USA), and later introduced the recordings as evidence
in contractual arbitration. The arbitrators ultimately issued an
award in favor of Tang Energy.
After the arbitration, Zhang and A... More...

$0 (01-27-2019 - CA)


STATE OF OHIO v. PIERRE R. TAYLOR




On October 9, 2017, Taylor was indicted as follows: Count 1, aggravated
burglary, in violation of R.C. 2911.11(A)(1) (with purpose to commit domestic violence), a
felony of the first degree; Count 2, carrying a concealed weapon... More... $0 (01-18-2019 - OH)


Travis Thomas v. Michael Tregre, hief Law Enforcement Officer, St. John the Baptist Parish





Travis Thomas, a former deputy in St. John the Baptist Parish, Louisiana, appeals the district court's order granting summary judgmen... More... $0 (01-10-2019 - LA)


Adam J. Starke v. Square Trade, Inc.





Defendant-Appellant, SquareTrade, Inc., sells protection plans for
consumer pr... More... $0 (01-10-2019 - NY)


Next Page