Limitation of Action Law
Luis Enrique Cristain v. Hunter Buildings & Manufacturing, L.P.




Under the Texas Labor Code, an employer is prohibited from retaliating against an employee who files a workers' compensation claim in good faith. TEX. LAB. CODE § 451.001(1). Plaintiff Luis Enrique Cristain, who sustained a work-related injury and was fired shortly thereafter, filed s... More... $0 (11-16-2018 - TX)


John Goode v. Greenstream International, LLC
After John Goode breached company security protocols and challenged the authority of its security guards, Greenstream International, L.L.C., terminated Goode's employment as a support technician in its IT department. Goode sued Greenstream, arguing that his termination was the result of race- and disability-based discrimination. The district court granted summary judgment in favor of Greenstream. ... More...

$0 (11-16-2018 - TX)


Regina Thomas v. Southern Farm Bureau Life Insurance Company
Plaintiffs appeal an order denying attorney's fees and costs under 28 U.S.C. § 1447(c). Because the district court did not abuse its discretion, we affirm.
Case: 18-60400 Document: 00514719491 Page: 1 Date Filed: 11/12/2018
No. 18-60400
2
I.
Regina Thomas and Pam Pilgrim sued in state court, challenging their terminations by Southern Farm Bureau Life Insurance Company ("the com... More...

$0 (11-16-2018 - MS)


Felix Huerta v. Kava Holdings, Inc.
Defendant Kava Holdings, Inc., dba Hotel Bel-Air
(defendant) terminated two restaurant servers after they were
involved in an altercation during work. One of the fired
employees, plaintiff Felix Huerta, sued defendant on a variety of
legal theories, most of which were dismissed before or during
trial. The trial court granted defendant's motion for nonsuit as to
plaintiff's ... More...

$0 (11-16-2018 - CA)


Robert Genisman v. Hopkins Carley
In this legal malpractice action, appellant Robert Genisman alleges his former
attorneys, Hopkins Carley and Mark Heyl (collectively respondents), were negligent in
their representation of him in connection with the 2005 sale of his ownership interest in
two private companies (the Transaction). Genisman alleges the Transaction initially was
structured as a buyout and respondents re... More...

$0 (11-15-2018 - CA)


C.A. v. C.P.
This case involves a little girl bonded to and loved by each of her three parents.
The wife in a married couple (defendants C.P. and J.P., wife and husband)
conceived the child with a coworker (plaintiff C.A.), but hid that fact from wife's
2
employer and--initially--from husband. The marriage remains intact and wife and
husband parent the child. For the first three years of th... More...

$0 (11-14-2018 - CA)


Bear Creek Master Association v. Southern California Investors, Inc.
In this case, the parties dispute which of their recorded liens against a golf course
property has priority. In 2013, defendant, cross-complainant, and respondent, Southern
California Investors, Inc. (SCI), recorded a third deed of trust against the golf course
property. In 2014, plaintiff, cross-defendant, and appellant, Bear Creek Master
Association (BCMA), a homeowners associati... More...

$0 (11-12-2018 - CA)


STATE OF OHIO vs. CHARLES E. HOPPER, JR.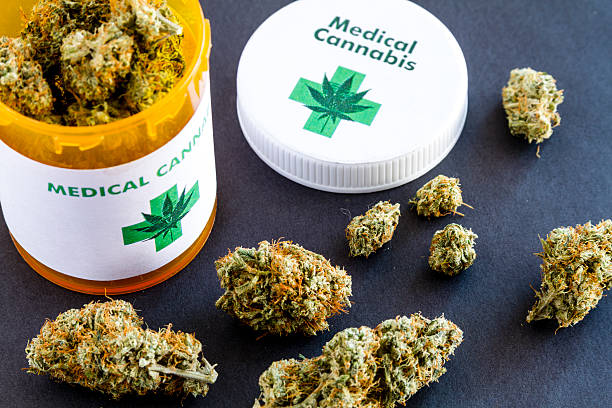 Richard Smetzer, et al. v. Catawba Island Township Board of Zoning Appeals, et al



On October 13, 2016, Ohio Shore submitted an application for a zoning
certificate to the Catawba Isl... More... $0 (11-11-2018 - OH)


State of Ohio v. Chester Pettaway, Jr.




On July 21, 2016, appellant was indicted on six counts: two counts of
trafficking in heroin (fifth-degree felonies), two counts of trafficking in cocaine (fifth
degree felonies), one first-degree felony count of trafficking in her... More... $0 (11-11-2018 - OH)


David Schmidt v. Citibank, N.A.
Plaintiffs David and Hedda Schmidt appeal from a judgment entered in favor of
defendants Citibank, N.A., as Trustee for Structured Asset Mortgage Investments II Trust
2
2007-AR3 Mortgage Pass Through Certificates Series 2007-AR3, and Select Portfolio
Servicing, Inc. (defendants).
The Schmidts filed this action against the defendants, alleging violations of the
Homeowners' ... More...

$0 (11-11-2018 - CA)


Ali Al-Fayez, et al v. Baycliffs Homeowners Association, Inc., et al.

Appellees are the owners of Lot 99 in the Baycliff... More... $0 (11-10-2018 - OH)


STATE OF OHIO -vs- CALEB K. STROHL




On or about August 16, 2010, appellant was arrested for attempted theft, a
violation of R.C. 2913.02(A)(1), a misdemeanor of the second degree.1 Appellant entered
a plea of no contest on August 18, 2010, but the plea was withdra... More... $0 (11-10-2018 - OH)


STATE OF OHIO -vs- RICHARD KRESS




On Friday, August 18, 2017, Appellant and the victim, Korie Ball, were at
Kendall Funk's home on Garden Street in Alliance, Ohio with several other people. At
some time in the evening, appellant's girlfriend, Misty, claimed that ... More... $0 (11-10-2018 - OH)


Northern Plains Resource Council, et al. v. Ryan Zinke, et al.




Great Falls, MT - Northern Plains Resource Council, et al. sued Ryan Zinke, et al. seeking review of an agency action relating to the approval of the Keystone pipeline project to be used to transport oil from Canada to Houston, Texas.

The approval was denied by the Obama Adm... More... $0 (11-10-2018 - MT)


United States of America v. Waylon Evan Pacheco




Albuquerque, NM - Kewa Pueblo Man Pleads Guilty to Federal Assault Charge

Defendant Prosecuted as Part of Federal Initiative to Address the Epidemic Incidence of Violence Against Native Women

Waylon Evan Pacheco, 29, an enrolled member and resident of Kewa Pueblo, N.M... More... $0 (11-10-2018 - NM)


1550 Laurel Owner's Association v. Appellate Division of the Superior Court of Los Angeles County, Stephen Munshi, Real Party in Interest



No appearance for Respondent Appellate Division of the
Superior Court of California, County o... More... $0 (11-10-2018 - CA)


STATE OF OHIO vs. ORLANDO J. PIERCE AKA; JESSE PIERCE




As the parties agree on the following facts and procedural history
pertinent to this appeal, we set them forth, verbatim, as follows:
"On March 7th, 2014, Defendant-Appellant, Orlando Pierce, was indicted by the Pickaway County, ... More... $0 (11-09-2018 - OH)


STATE OF OHIO vs. ANTHONY D. CARTER




Appellant, Anthony Carter, was indicted on multiple felony
counts as part of a multi-count indictment naming eleven defendants. While
the indictment included seventy-seven counts, only counts one through six,
eleven throug... More... $0 (11-09-2018 - OH)


STATE OF OHIO v. RODNEY MAXSON





A criminal complaint was filed in the Ironton Municipal Court charging Maxson
with one count of criminal damaging in violation of R.C. 2909.06(A)(1). Thereafter, an amended
criminal complaint was filed in the trial court to ... More... $0 (11-09-2018 - OH)


Curtis Rockaird v. BNSF Railway Company
These appeals follow a civil jury trial. The jury found
that BNSF Railway Company violated the anti-retaliation
provision of the Federal Railroad Safety Act ("FRSA") when
BNSF fired Curtis Rookaird for, in part, refusing to stop
performing an air-brake test on a 42-car train that he was
tasked with moving. Rookaird was awarded over $1.2
million in damages. BNSF appeals issu... More...

$0 (11-09-2018 - WA)


Citizens For Amending Proposition L v. City of Pomona
In June 1993, appellant City of Pomona (Pomona) entered
into an agreement with non-party Regency Outdoor Advertising,
Inc. (Regency). Pursuant to that agreement, Regency erected
advertising billboards alongside several Pomona freeways.
Shortly thereafter, in November 1993, the citizens of Pomona
passed a ballot initiative, Proposition L (Prop. L), which
prohibited the const... More...

$0 (11-09-2018 - CA)


STATE OF OHIO v. TAMMY DIANE CLARK



Morelaw Internet Marketing
National Find A... More... $0 (11-08-2018 - OH)


STATE OF OHIO v. BART W. KEGLEY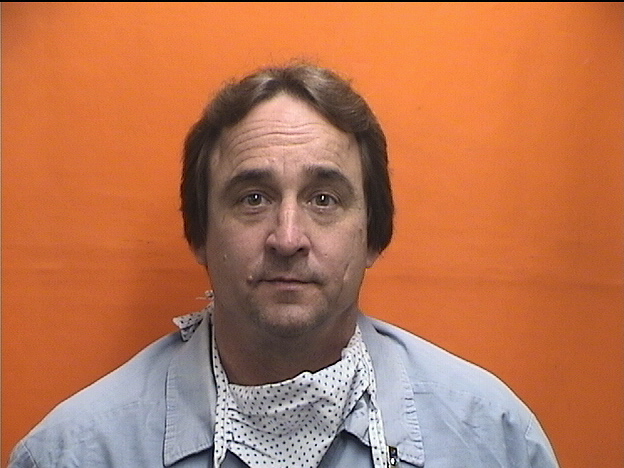 In 2014, Kegley was convicted of two counts of possession of drugs in
violation of R.C. 2925.11(C)(3)(d) and 2925.11(C)(4)(a), third-degree and fifth
degree felonies, respectively, and one count of the illegal cultivation of marihu... More... $0 (11-08-2018 - OH)


STATE OF OHIO v. DARIUS L. GODLEY
MoreLaw Suites - Legal Suites and Virtual Offices - Downtown Tulsa-- Best Places In Downtown Tulsa To Practice Law





On Apr... More... $0 (11-08-2018 - OH)


Next Page