Liens Law
Robert Sturm v. Todd Andrew Moyer
The question presented in this case is one of first impression:
Assuming fraudulent intent, can the Uniform Voidable Transactions
2
Act (Civ. Code, § 3439 et seq., formerly known as the Uniform
Fraudulent Transfer Act, or UFTA)1 apply to a premarital agreement in
which the prospective spouses agree that upon marriage each spouse's
earnings, income, and other property acquir... More...

$0 (02-17-2019 - CA)


FRITZ GERALD PIERRE vs STATE OF FLORIDA




At the plea hearing, appellant entered a no-contest plea. Consequently, the trial court adjudicated him guilty, sentenced him to time served, and announced a "mandatory" $200 public de... More... $0 (02-16-2019 - FL)


Carry Curtis v. Propel Property Tax Funding, LLC; Propel Financial Services, LLC





Appellants Propel Property Tax Funding, LLC and Propel Financial Services, LLC (collectively "Propel") entered into a Tax Payment Agreement (a "TPA") with Appellee Garry Curtis pursuant to Virginia Code section 58.1-3018. Curtis sued Propel on behalf of himself and other similarly situ... More... $0 (02-07-2019 - VA)


First State Bank of Roscoe; John R. Beyers v. Brad Allen Stabler; Brenda Lee Stabler





First State Bank of Roscoe (the "Bank") and John R. Beyers appeal the
judgment of the district court affirming a bankruptcy 1 court order holding them in
1The Honorable Roberto A. Lange, United States District Judge for the District
of South Dakota, affirming the order... More... $0 (01-31-2019 - SD)


Harmoni International Spice, Inc. v. Robert T. Hume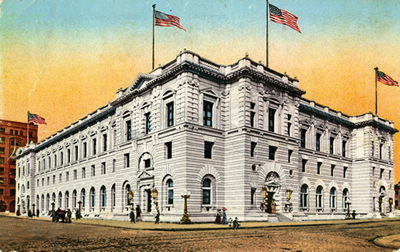 The main issue in this appeal is whether the plaintiffs adequately alleged proximate cause under the Racketeer Influenced and Corrupt Organizations Act (RICO), 18 U.S.C. §§ 1961–68. We conclude that the plaintiffs have adequately alleged proximate cause with respect to one category o... More... $0 (01-23-2019 - CA)


In re Volkswagen "Clean Diesel" Marketing, Sales Practices, and Product Liability Litigation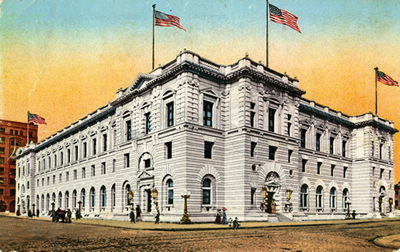 Appellants are lawyers and law firms that represented class members in an underlying class action that secured a settlement of more than $10 billion and an additional award of $175 million in fees for class counsel. Non-class counsel filed 244 motions for attorneys' fees. In a single... More... $0 (01-22-2019 - CA)


STATE OF OHIO vs. ANTWAN D. WILSON




Wilson was charged with one count of theft, one count of retaliation, three counts of
intimidation, one count of extortion, and one count using a sham legal process. The charges
resulted from a series of events that began whe... More... $0 (01-20-2019 - OH)


State of New York v. Danny Noble




Brooklyn, NY - Long Island Man Sentenced to 4 ½ to Nine Years in Prison in Connection with Stealing Nine Homes from Owners by Illegally Transferring Titles, Filing False Documents

Investigation Began After Canarsie Homeowner Reported His House Stolen

... More... $0 (01-14-2019 - NY)


The Slovak Republic v. Elizabeth R. Loveridge, Chapter 7 Trustee




This appeal stems from the Chapter 7 bankruptcy of EuroGas, Inc.
("EuroGas I"). The Slovak Republic, an unsecured creditor who filed a claim in that
bankruptcy, appeals the decision of the Tenth Circuit Bankruptcy Appellate Panel
("BAP") dismissing its a... More... $0 (01-04-2019 - UT)


Patti Jo Cahoo v. Julie A. McCurtry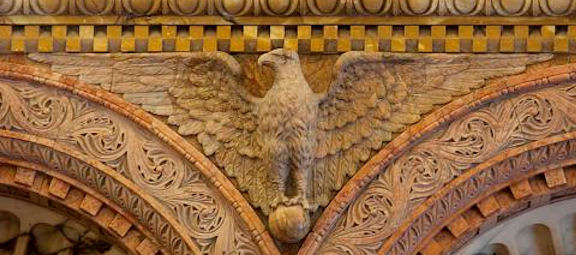 Julie McMurtry, Steven Geskey, Shemin Blundell, Dorris Mitchell, Debra Singleton, and Sharon Moffet-Massey (together the "Individual Agency Defendants") appeal the district court's decision denying their Motion to Dismiss ("Motion") based on qualified immunity, in this 42 U.S.C. § 1983 ... More... $0 (01-04-2019 - MI)


United States of America v. David John Dziedzic



Phoenix, AZ - False Liens Yield 30-Month Sentence

David John Dziedzic, 55, of Scottsdale, Ariz., was sentenced by U.S. District Judge David ... More... $0 (01-03-2019 - AZ)


Joanna Modacure v. B&B Vehicle Processing, Inc.
Plaintiff and appellant Joanna Modacure (plaintiff) appeals from the trial court's
dismissal of her Second Amended Complaint (SAC) after the court sustained the
defendants' demurrer without leave to amend. We reverse as to one of the two causes of
action in the SAC.
On review of a demurrer sustained without leave to amend, we accept the factual
allegations of the complaint as t... More...

$0 (12-22-2018 - CA)


Melissa case v. State Farm Mutual Automobile Insurance Co., Inc.
The following facts are not in dispute: In March 2013, Case
was employed by Lawry's Restaurant, and insured under a
personal automobile policy issued by State Farm. The policy's
uninsured-underinsured motorist (UM) coverage for bodily injury
was $100,000 per person and $300,000 per accident. On March
29, 2013, while returning to Lawry's Restaurant from an off-site
catering ... More...

$0 (12-19-2018 - CA)


Sung Cho v. City of New York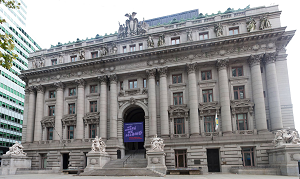 Plaintiffs-Appellants Sung Cho, Nagle Washrite LLC, David Diaz, and
Jameelah El-Shabazz appeal from the dismissal of their case in the United States
District Court for the Southern District of New York (Andrew L. Carter, Judge) for
lack of subject matter ... More... $0 (12-12-2018 - NY)


In re: Robert Rael; Lisa Rael





This appeal involves several orders entered in the bankruptcy proceedings
stemming from the joint petition for bankruptcy relief filed by Robert and Lisa Rael
("the Raels"), and the adversary proceeding filed by the United States Trustee
2
("Trustee") seeking denia... More... $0 (12-10-2018 - WY)


United States of America v. Daniel Nix




Seattle, WA - Kirkland, Washington Business Owner Sentenced to 5 Years in Prison for Two Decade Scheme to Avoid Paying Income Taxes

Set up Fraudulent Corporations, Filed Frivolous Claims and Sent Forged Money Orders to Evade Taxes

The ... More... $0 (12-09-2018 - WA)


Debra Lea Wilson v. James Rigby; First Citizens Bank
The filing date of a bankruptcy petition determines the
law governing exemptions and freezes the value of the
exemptions that the debtor may claim. Because Debra
Wilson's amended bankruptcy schedules sought to claim
4 WILSON V. RIGBY
more than Washington law permitted her to claim as of the
petition date, we affirm the district court's decision, limiting
her claimed exe... More...

$0 (11-29-2018 - WA)


Mariusz Tomaszczuk v. Matthew G. Whitaker, Acting Attorney General
Petitioner Mariusz Tomaszczuk petitions this Court to review the November 3, 2017, Decision of the Board of Immigration Appeals ("BIA"), dismissing
>
No. 17-4229 Tomaszczuk v. Whitaker Page 2
Petitioner's appeal of the May 15, 2017, Order of the Immigration Judge ("IJ") denying his
application for cancellation of removal. Petitioner was denied relief pursuant to 8 U.S.C.
§§ 110... More...

$0 (11-26-2018 - MI)


Professional Tax Appeal v. Kennedy-Wilson Holdings, Inc.
This is an appeal from the sustaining of a demurrer
without leave to amend. Plaintiff and appellant Professional Tax
Appeal entered a contract with the owner of vacant land by which
plaintiff agreed on a contingent fee basis to seek 2009 and 2010
property tax reductions. The property tax appeals succeeded in
reducing the assessed value of the vacant land by millions of
doll... More...

$0 (11-24-2018 - CA)


United States of America v. Richard C. Neiswonger




Las Vegas, NV - Las Vegas Man Sentenced To Prison For Tax Fraud

A Las Vegas man was sentenced to 22 months in prison for evading to pay more than $3 million in taxes for his purported asset protection business and fraudulently concealing as... More... $0 (11-19-2018 - NV)


United States of America v. Dante Starks, et al.



MoreLaw Helps Lawyers Make Money


Miami, FL - Seventh Individual Sentenced to 5 Years in Prison for Role in Opa Locka Municipal Corruption Investigation<... More... $0 (11-14-2018 - FL)


Bear Creek Master Association v. Southern California Investors, Inc.
In this case, the parties dispute which of their recorded liens against a golf course
property has priority. In 2013, defendant, cross-complainant, and respondent, Southern
California Investors, Inc. (SCI), recorded a third deed of trust against the golf course
property. In 2014, plaintiff, cross-defendant, and appellant, Bear Creek Master
Association (BCMA), a homeowners associati... More...

$0 (11-12-2018 - CA)


United States of America v. Steven Patrick Jones
Houston, TX - Seller of Shipping Containers Heads to Prison for Securities Scheme

A 54-year-old resident of Kingwood and Panama City, Panama, has been ordered to federal prison for mail fraud and ordered to pay more than $8 million in restitution. Steven Patrick Jones pleaded guilty May 1, 2014.

U.S. District Judge Gray Miller, who accepted the guilty plea, handed Jones a total s... More...

$0 (10-25-2018 - TX)


Michael E. Barri v. The Workers' Compensation Appeals Board
Michael E. Barri (Barri), Tristar Medical Group (Tristar), and Coalition for
Sensible Workers' Compensation Reform (CSWCR) petitioned this court pursuant to
Labor Code section 5955 (all further statutory references are to the Labor Code, unless
otherwise indicated). They seek a peremptory or alternative writ of mandate, prohibition,
or other appropriate relief directing the Workers... More...

$0 (10-21-2018 - CA)


Orange Catholic Foundation v. Rose Marie Arvizu
Probate Code section 16440, subdivision (b) (16440(b)) provides that if a
"trustee has acted reasonably and in good faith under the circumstances as known to the
trustee," a court has discretion to excuse him or her from liability for a breach of trust if it
would be equitable to do so.
1
(Italics added.) Acting under this express authority, the
trial court denied a petiti... More...

$0 (10-19-2018 - CA)


Next Page