Liens Law
In re: Earl Benard Blasingame





Church Joint Venture ("CJV") appeals the bankruptcy court's decision determining that a lawsuit had inconsequential value to the bankruptcy estate and allowing the Trustee, Edward Montedonico, ("the Trustee") to abandon the lawsuit. The Blasingames1 filed a cross appeal of a p... More... $0 (04-15-2019 - TN)


Gold Forever Music, Inc. v. United States of America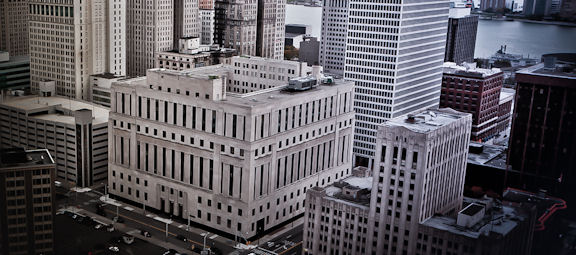 The statute of limitations for a wrongful levy action cannot begin until there has been a levy that attaches to the property at issue. In this case, notices of levy in 2012 did not constitute levies on royalties generated after the notices were served. For the reasons set forth below, the st... More... $0 (04-10-2019 - MI)


United States of America v. Mark Hopkins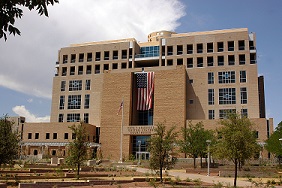 Dr. Mark Hopkins filed a motion under 28 U.S.C. § 2255 to vacate his 2010
conviction and sentence for tax evasion. Before his trial, the district court ordered him to
make monthly payments into the court's registry to ensure he was complying with federal
tax law... More... $0 (04-08-2019 - NM)


United States of America v. Kenneth Paul Ferreyro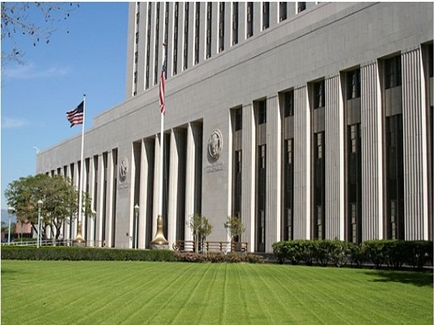 Los Angeles, CA - Unlicensed Lawyer Found Guilty of Federal Fraud and Tax Offenses for Bilking 'Clients' and Claiming Illegal Tax Refunds

A Pasadena man who falsely claimed to be a licensed attorney was remanded into c... More... $0 (04-08-2019 - CA)


Bank of America, N.A. v. Arlington West Twilight Homeowners Association





The State of Nevada has established a statutory scheme that grants a homeowners association (HOA) a lien with superpriority status on property governed by the association. See SFR Invs. Pool 1, LLC v. U.S. Bank, N.A., 334 P.3d 408, 409–14 (Nev.... More... $0 (04-03-2019 - NV)


Johnnie Teresa Marchisio v. Carrington Mortgage Services, LLC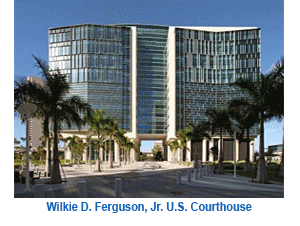 This is the second federal action filed by Plaintiffs Johnnie Teresa Marchisio and Adrian Marchisio against Defendant Carrington Mortgage Services, LLC. Defendant's repeated failures to accurately report the status of Plaintiffs' mortgage loans prompted both actions. Sp... More... $0 (03-30-2019 - FL)


Shrewsbury Management, Inc. v. The Superior Court of Santa Clara County, Mark Boucher, Real Party in Interest
Petitioner Shrewsbury Management, Inc. (Shrewsbury), is the judgment creditor of
a $1,385,601.27 judgment entered against real party in interest Mark Boucher. In
connection with a judgment debtor examination of Boucher under Code of Civil
Procedure section 708.110,
1 and seeking information about his finances, Shrewsbury
moved for an order directing Wells Fargo Bank (Wells Farg... More...

$0 (03-12-2019 - CA)


United States of America v. Darryl Sharpton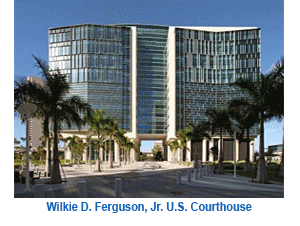 Miami, FL - Miami CPA Sentenced to Prison for Tax Evasion

A Miami, Florida, certified public accountant (CPA) was sentenced to 39 months in prison for tax evasion.

"Tax professionals, such as Darryl Sharpton, who use their expertise to commit tax fraud and ... More... $0 (03-07-2019 - FL)


Sandra Lopez Flores v. The State of Texas



Late in 2004, A. Acosta hired Flores as an escrow agent for his business,
which operated as a fee office ... More... $0 (03-06-2019 - TX)


In re: Jerry Wayne Oakes, et al.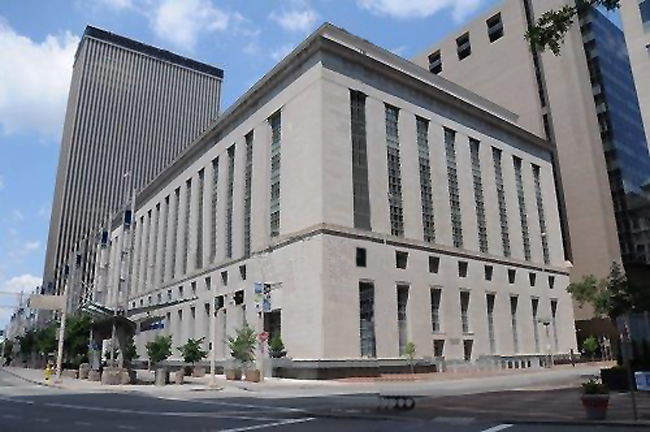 The Bankruptcy Code provides trustees with numerous strongarm powers, including avoidance powers, that allow trustees to succeed to the rights of a judicial lien holder, execution creditor, and bona fide purchaser of real property. In 2013, the Ohio legislature enacted legislation which of... More... $0 (03-06-2019 - OH)


United States of America v. Nikolay Tantchev Chogsom




After a six-day trial involving
twenty-nine witnesses, a federal jury convicted Nikolay
Tantchev of exporting and attempting to export stolen cars,
submitting false documents to customs officials, and structurin... More... $0 (02-22-2019 - IL)


Robert Sturm v. Todd Andrew Moyer
The question presented in this case is one of first impression:
Assuming fraudulent intent, can the Uniform Voidable Transactions
2
Act (Civ. Code, § 3439 et seq., formerly known as the Uniform
Fraudulent Transfer Act, or UFTA)1 apply to a premarital agreement in
which the prospective spouses agree that upon marriage each spouse's
earnings, income, and other property acquir... More...

$0 (02-17-2019 - CA)


FRITZ GERALD PIERRE vs STATE OF FLORIDA




At the plea hearing, appellant entered a no-contest plea. Consequently, the trial court adjudicated him guilty, sentenced him to time served, and announced a "mandatory" $200 public de... More... $0 (02-16-2019 - FL)


Carry Curtis v. Propel Property Tax Funding, LLC; Propel Financial Services, LLC





Appellants Propel Property Tax Funding, LLC and Propel Financial Services, LLC (collectively "Propel") entered into a Tax Payment Agreement (a "TPA") with Appellee Garry Curtis pursuant to Virginia Code section 58.1-3018. Curtis sued Propel on behalf of himself and other similarly situ... More... $0 (02-07-2019 - VA)


First State Bank of Roscoe; John R. Beyers v. Brad Allen Stabler; Brenda Lee Stabler





First State Bank of Roscoe (the "Bank") and John R. Beyers appeal the
judgment of the district court affirming a bankruptcy 1 court order holding them in
1The Honorable Roberto A. Lange, United States District Judge for the District
of South Dakota, affirming the order... More... $0 (01-31-2019 - SD)


Harmoni International Spice, Inc. v. Robert T. Hume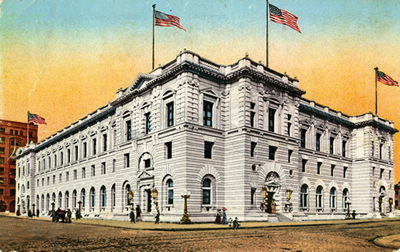 The main issue in this appeal is whether the plaintiffs adequately alleged proximate cause under the Racketeer Influenced and Corrupt Organizations Act (RICO), 18 U.S.C. §§ 1961–68. We conclude that the plaintiffs have adequately alleged proximate cause with respect to one category o... More... $0 (01-23-2019 - CA)


In re Volkswagen "Clean Diesel" Marketing, Sales Practices, and Product Liability Litigation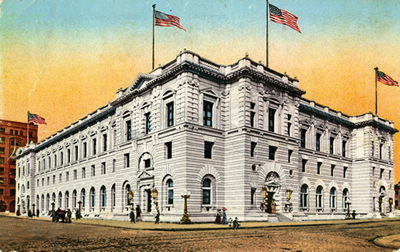 Appellants are lawyers and law firms that represented class members in an underlying class action that secured a settlement of more than $10 billion and an additional award of $175 million in fees for class counsel. Non-class counsel filed 244 motions for attorneys' fees. In a single... More... $0 (01-22-2019 - CA)


STATE OF OHIO vs. ANTWAN D. WILSON




Wilson was charged with one count of theft, one count of retaliation, three counts of
intimidation, one count of extortion, and one count using a sham legal process. The charges
resulted from a series of events that began whe... More... $0 (01-20-2019 - OH)


State of New York v. Danny Noble




Brooklyn, NY - Long Island Man Sentenced to 4 ½ to Nine Years in Prison in Connection with Stealing Nine Homes from Owners by Illegally Transferring Titles, Filing False Documents

Investigation Began After Canarsie Homeowner Reported His House Stolen

... More... $0 (01-14-2019 - NY)


The Slovak Republic v. Elizabeth R. Loveridge, Chapter 7 Trustee




This appeal stems from the Chapter 7 bankruptcy of EuroGas, Inc.
("EuroGas I"). The Slovak Republic, an unsecured creditor who filed a claim in that
bankruptcy, appeals the decision of the Tenth Circuit Bankruptcy Appellate Panel
("BAP") dismissing its a... More... $0 (01-04-2019 - UT)


Patti Jo Cahoo v. Julie A. McCurtry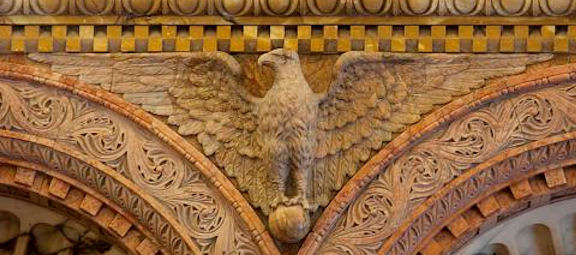 Julie McMurtry, Steven Geskey, Shemin Blundell, Dorris Mitchell, Debra Singleton, and Sharon Moffet-Massey (together the "Individual Agency Defendants") appeal the district court's decision denying their Motion to Dismiss ("Motion") based on qualified immunity, in this 42 U.S.C. § 1983 ... More... $0 (01-04-2019 - MI)


United States of America v. David John Dziedzic



Phoenix, AZ - False Liens Yield 30-Month Sentence

David John Dziedzic, 55, of Scottsdale, Ariz., was sentenced by U.S. District Judge David ... More... $0 (01-03-2019 - AZ)


Joanna Modacure v. B&B Vehicle Processing, Inc.
Plaintiff and appellant Joanna Modacure (plaintiff) appeals from the trial court's
dismissal of her Second Amended Complaint (SAC) after the court sustained the
defendants' demurrer without leave to amend. We reverse as to one of the two causes of
action in the SAC.
On review of a demurrer sustained without leave to amend, we accept the factual
allegations of the complaint as t... More...

$0 (12-22-2018 - CA)


Melissa case v. State Farm Mutual Automobile Insurance Co., Inc.
The following facts are not in dispute: In March 2013, Case
was employed by Lawry's Restaurant, and insured under a
personal automobile policy issued by State Farm. The policy's
uninsured-underinsured motorist (UM) coverage for bodily injury
was $100,000 per person and $300,000 per accident. On March
29, 2013, while returning to Lawry's Restaurant from an off-site
catering ... More...

$0 (12-19-2018 - CA)


Sung Cho v. City of New York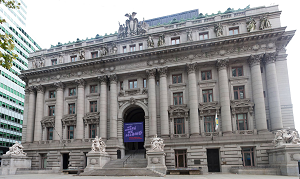 Plaintiffs-Appellants Sung Cho, Nagle Washrite LLC, David Diaz, and
Jameelah El-Shabazz appeal from the dismissal of their case in the United States
District Court for the Southern District of New York (Andrew L. Carter, Judge) for
lack of subject matter ... More... $0 (12-12-2018 - NY)


Next Page