Licensee Law
United States of America v. James A. Mayhugh, Jr.




Columbus,OH - Springfield Federal Firearms Licensee Pleads Guilty to Falsifying Records

Defendant's records showed purchases from deceased individuals

James A. Mayhugh, Jr., 61, of Springfield, Ohio, pleaded guilty in U.S. District Court t... More... $0 (05-18-2019 - OH)


United States of America v. Richard R. Hemingway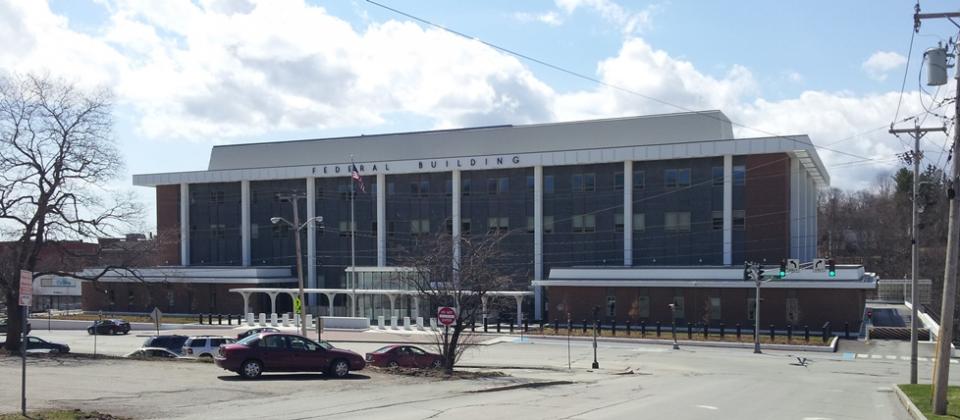 Bangor, ME - Ludlow Man Sentenced to 12 Months and a Day for the Illegal Purchase of Firearms

Richard R. Hemingway, 34, of Ludlow, Maine, was sentenced in U.S. District Court by Judge Lance E. Walker to 12 mont... More... $0 (05-12-2019 - ME)


Mercury Insurance Company, Ricardo Lara, Consumer Watchdog, Intervenor and Appellant
Appeal from a judgment of the Superior Court of Orange County, Gail
Andrea Andler, Judge. Motion to strike portion of intervener's reply brief and motion for
judicial notice. Motion to strike denied; motion for judicial notice granted. Judgment
reversed and remanded with directions.
Xavier Becerra, Attorney General, Diane S. Shaw, Assistant Attorney
General, Lisa W. Chao, Nhan ... More...

$0 (05-12-2019 - CA)


NATHAN A. JARVIS v. KANSAS DEPARTMENT OF REVENUE

MoreLaw Virtual Receptionists
Nosotros hablamos español

<... More... $0 (05-11-2019 - KS)


John Taylor v. Virginia Alcoholic Beverage Control Authority

MoreLaw Virtual Receptionists
Never Miss Another New Client Call


On July 24, 2017, the Virginia Alcoholic Beverage Control Authority1 ("ABC" or
"agency") terminated appellant John Taylor's ... More... $0 (05-11-2019 - VA)


Adrian Fowler v. Jocelyn Benson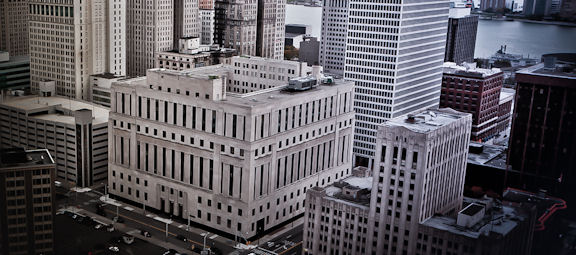 This is a case about the constitutionality of Michigan's driver's-license suspension scheme, as applied to indigent drivers. Plaintiffs claim that the Michigan Secretary of State's suspension of an indigent person's driver's license, on the basis of unpaid court debt, violates the Fourt... More... $0 (05-08-2019 - MI)


Lilli Shoen v. Juliet Zacarias



When a landowner grants someone permission to use her
land, she generally retains the right to revoke that license at any
time. (Emerson v. Bergin (1888) 76 Cal. ... More... $0 (04-08-2019 - CA)


York Healthcare & Wellness Centre, LP v. State Department of Public Health
York Healthcare & Wellness Centre LP, dba York Healthcare & Wellness Centre (York)
was given a $20,000 citation by the State Department of Public Health (the Department) for
failing to properly care for one of the residents at its nursing care facility, and it appealed by
bringing a limited civil action under Health and Safety Code section 1428, subdivision (b)
(1428(b)). Because Y... More...

$0 (03-22-2019 - CA)


United States of America v. Tyrone Todd




Memphis, TN - Convicted Felon Found Guilty of Making False Statements on Federal Background Check Form and for Illegally Possessing Firearms

A convicted felon was found guilty by a federal jury for making false statements on federal background check form ATF 4473 and for i... More... $0 (03-03-2019 - TN)


STATE OF MONTANA v. CATHIE IRIS WARREN




This case arises from Warren's kennel operation located on her residential property
in Libby, Montana. In August 2013, Warren submitted an Animal Control Business
Kennel Application to Lincoln Countyin which she stated she would (1) hold d... More... $0 (03-02-2019 - MT)


Dean Grafilo, as Director, etc. v. Kamyar Cohanshohet, Medical Board of California, Real Party in Interest
Dr. Kamyar Cohanshohet appeals from the superior court's
order to produce the medical records of five of his patients in
connection with an investigation into his prescription of
controlled substances to these patients. Because the state has
failed to demonstrate good cause to obtain these records, we
reverse the order.
PROCEDURAL BACKGROUND
The Investigation
In 201... More...

$0 (02-24-2019 - CA)


United States of America v. Jennifer Scoggins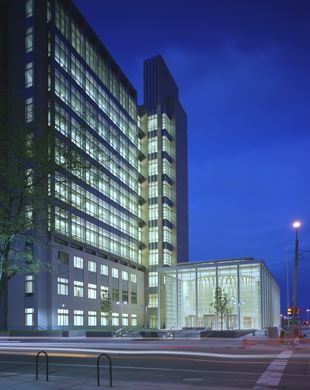 Denver, CO - El Paso County Woman Sentenced To Federal Prison For Theft Of Firearms From Licensed Dealer

Defendant and accomplices take close to 60 firearms from Dragon Arms in El Paso County

Jennifer Scoggin, age 35, of El Paso County, Colorado, was sentenced... More... $0 (02-11-2019 - CO)


United States of America v. Tennessee Health Management, Inc.




Nashville, TN - Skilled Nursing Facility Management Company Agrees to Settle False Claims Act Allegations

Tennessee Health Management, Inc. ("THM") has agreed to pay $9,764,107.98 to settle allegations that it violated the False Claims Act, announced U.S. At... More... $0 (02-06-2019 - TN)


STATE OF KANSAS v. MARK EDWIN WISNER




Wisner was a physician's assistant at the United States Department of Veteran... More... $0 (01-28-2019 - KS)


The People v. Christopher Skiff




San Luis Obispo, CA - The People of the State of California charged Christopher Skill with elder abuse and involuntary manslaughter in conjunction with the death of Mauricio Edgar Cardenas, age 65, who was hit by a car and killed after wondering off from the Marsh Residential... More... $0 (01-25-2019 - CA)


Richard Zabriskie v. Federal National Mortgage Association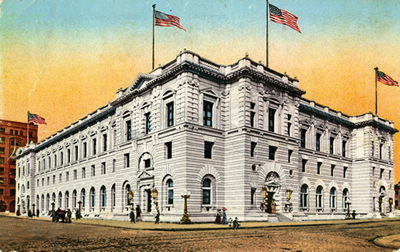 Richard and Kristin Zabriskie sued the Federal National Mortgage Association (Fannie Mae) under the Fair Credit Reporting Act (FCRA). The district court, on cross-motions for summary judgment, held that Fannie Mae was a "consumer reporting agency" within the meaning of the FCRA. We have j... More... $0 (01-09-2019 - AZ)


JOHN F. SIMPSON, t/a Warrior Ridge Trading; t/a LCT Pro Shop v. ATTORNEY GENERAL UNITED STATES OF AMERICA




Simpson's appeal presents us with the question of what standard to apply to determine whe... More... $0 (01-05-2019 - PA)


John F. Simpson v. Attorney General of the United States of America





Appellant John Simpson appeals the District Court's order granting summary judgment for Appellees and affirming the Bureau of Alcohol, Tobacco, Firearms & Explosives' ("ATF") revocation of his federal firearms licenses ("FFLs"). After an annual compliance investigation, the A... More... $0 (01-04-2019 - PA)


Teri Keckley v. Estes Equipment Company, Inc. and Pilot Travel Centers, LLC




Pilot hired Estes to install an underground storage tank at Pilot's Flying J gas station
and conv... More... $0 (12-13-2018 - MS)


United States of America v. Tyler Carlson
Austin, TX - Austin Man Sentenced to Federal Prison for Firearms Smuggling Scheme

In Austin today, U.S. District Judge Robert Pitman sentenced 28–year–old Austin resident Tyler Carlson to 70 months imprisonment followed by two years of supervised release for his role in a firearms smuggling scheme involving machineguns and assault weapons, announced U.S. Attorney John F. Bash; Bureau of A... More...

$0 (11-25-2018 - TX)


In re: MCGRAW-HILL GLOBAL EDUCATION HOLDINGS LLC




These consolidated mandamus petitions require us to decide whether two professional photographers bringing separate copyright infringement actions are bound by a forum selection clause in contracts they did not
4
sign. We conclude that the photographers are not bound because t... More... $0 (11-23-2018 - PA)


United States of America v. Brad Milligan
New Orleans, LA - Metairie Man Sentenced for Manufacturing and Selling Explosive Devices and Possessing Anabolic Steroids in Federal Case

Brad Milligan, 39, of Metairie, has been sentenced to credit for time served and 2 years supervised release by the Honorable Nannette Jolivette Brown for manufacturing and distributing explosive materials without a license and possessing anabolic steroi... More...

$0 (11-15-2018 - LA)


Jill Sikkelee v. Precision Airmotive Corporation, et al.




David Sikkelee died in a plane crash, and his wife, Plaintiff Jill Sikkelee, brought state-law stric... More... $0 (11-03-2018 - PA)


United States of America v. Steven P. Springer, II



Bangor, ME - Pittsfield Man Sentenced to Three Years on Firearms Charges

Steven P. Springer II, ... More... $0 (11-01-2018 - ME)


Contractor's State Licensing Board v. The Superior Court of Contra Costa County,Black Diamond Electric, Inc.
The Contractors' State License Board (the Board) seeks a writ of mandate to
compel respondent superior court to sustain the Board's demurrer to an action brought by
real party in interest, Black Diamond Electric, Inc. (BDE) seeking a declaratory
judgment.
The action seeks judicial construction of statutory terms at issue in disciplinary
proceedings initiated against BDE by the ... More...

$0 (10-31-2018 - CA)


Next Page