Licensee Law
United States of America v. Jennifer Scoggins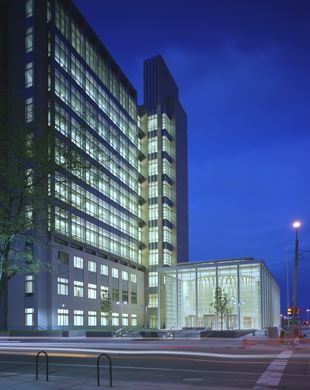 Denver, CO - El Paso County Woman Sentenced To Federal Prison For Theft Of Firearms From Licensed Dealer

Defendant and accomplices take close to 60 firearms from Dragon Arms in El Paso County

Jennifer Scoggin, age 35, of El Paso County, Colorado, was sentenced... More... $0 (02-11-2019 - CO)


United States of America v. Tennessee Health Management, Inc.




Nashville, TN - Skilled Nursing Facility Management Company Agrees to Settle False Claims Act Allegations

Tennessee Health Management, Inc. ("THM") has agreed to pay $9,764,107.98 to settle allegations that it violated the False Claims Act, announced U.S. At... More... $0 (02-06-2019 - TN)


STATE OF KANSAS v. MARK EDWIN WISNER




Wisner was a physician's assistant at the United States Department of Veteran... More... $0 (01-28-2019 - KS)


The People v. Christopher Skiff




San Luis Obispo, CA - The People of the State of California charged Christopher Skill with elder abuse and involuntary manslaughter in conjunction with the death of Mauricio Edgar Cardenas, age 65, who was hit by a car and killed after wondering off from the Marsh Residential... More... $0 (01-25-2019 - CA)


Richard Zabriskie v. Federal National Mortgage Association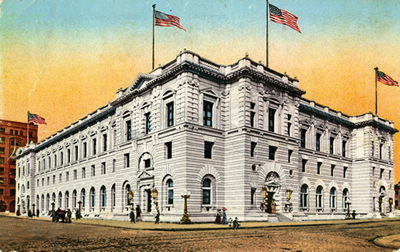 Richard and Kristin Zabriskie sued the Federal National Mortgage Association (Fannie Mae) under the Fair Credit Reporting Act (FCRA). The district court, on cross-motions for summary judgment, held that Fannie Mae was a "consumer reporting agency" within the meaning of the FCRA. We have j... More... $0 (01-09-2019 - AZ)


JOHN F. SIMPSON, t/a Warrior Ridge Trading; t/a LCT Pro Shop v. ATTORNEY GENERAL UNITED STATES OF AMERICA




Simpson's appeal presents us with the question of what standard to apply to determine whe... More... $0 (01-05-2019 - PA)


John F. Simpson v. Attorney General of the United States of America





Appellant John Simpson appeals the District Court's order granting summary judgment for Appellees and affirming the Bureau of Alcohol, Tobacco, Firearms & Explosives' ("ATF") revocation of his federal firearms licenses ("FFLs"). After an annual compliance investigation, the A... More... $0 (01-04-2019 - PA)


Teri Keckley v. Estes Equipment Company, Inc. and Pilot Travel Centers, LLC




Pilot hired Estes to install an underground storage tank at Pilot's Flying J gas station
and conv... More... $0 (12-13-2018 - MS)


United States of America v. Tyler Carlson
Austin, TX - Austin Man Sentenced to Federal Prison for Firearms Smuggling Scheme

In Austin today, U.S. District Judge Robert Pitman sentenced 28–year–old Austin resident Tyler Carlson to 70 months imprisonment followed by two years of supervised release for his role in a firearms smuggling scheme involving machineguns and assault weapons, announced U.S. Attorney John F. Bash; Bureau of A... More...

$0 (11-25-2018 - TX)


In re: MCGRAW-HILL GLOBAL EDUCATION HOLDINGS LLC




These consolidated mandamus petitions require us to decide whether two professional photographers bringing separate copyright infringement actions are bound by a forum selection clause in contracts they did not
4
sign. We conclude that the photographers are not bound because t... More... $0 (11-23-2018 - PA)


United States of America v. Brad Milligan
New Orleans, LA - Metairie Man Sentenced for Manufacturing and Selling Explosive Devices and Possessing Anabolic Steroids in Federal Case

Brad Milligan, 39, of Metairie, has been sentenced to credit for time served and 2 years supervised release by the Honorable Nannette Jolivette Brown for manufacturing and distributing explosive materials without a license and possessing anabolic steroi... More...

$0 (11-15-2018 - LA)


Jill Sikkelee v. Precision Airmotive Corporation, et al.




David Sikkelee died in a plane crash, and his wife, Plaintiff Jill Sikkelee, brought state-law stric... More... $0 (11-03-2018 - PA)


United States of America v. Steven P. Springer, II



Bangor, ME - Pittsfield Man Sentenced to Three Years on Firearms Charges

Steven P. Springer II, ... More... $0 (11-01-2018 - ME)


Contractor's State Licensing Board v. The Superior Court of Contra Costa County,Black Diamond Electric, Inc.
The Contractors' State License Board (the Board) seeks a writ of mandate to
compel respondent superior court to sustain the Board's demurrer to an action brought by
real party in interest, Black Diamond Electric, Inc. (BDE) seeking a declaratory
judgment.
The action seeks judicial construction of statutory terms at issue in disciplinary
proceedings initiated against BDE by the ... More...

$0 (10-31-2018 - CA)


Mark Fritz v. Tony Evers
Wisconsin requires public
officials to report certain events or suspicions about teachers
to the Superintendent of Public Instruction. Wis. Stat.
§115.31(3)(a). When a qualifying report is made, the state
lists the teacher on a public website as "under investigation".
Wis. Stat. §115.31(6)(b). Such a report was made about Mark
2 No. 17-2955
Frid in March 2012. In August... More...

$0 (10-27-2018 - WI)


FISCHER v. CITY OF SIOUX FALLS



Morelaw Performance Marketing
If It Does Not Work, It Is Free!


On June 29, 2014, Fischer and his grandson were riding their bicycles along a paved pat... More... $0 (10-26-2018 - SD)


United States of America v. Anthony Ronnie Martinez and Shannon Lee Fryman
Tulsa, OK - Tulsa Man Sentenced for Stealing Assault Rifles and Trading Them for Cash and Methamphetamine

Anthony Ronnie Martinez, 45, of Tulsa, was sentenced today to more than five years in federal prison for stealing and unlawfully carrying away firearms from a licensed dealer and for possessing, receiving, concealing, storing, bartering, selling, and disposing of stolen firearms and a... More...

$0 (10-25-2018 - OK)


Michael E. Barri v. The Workers' Compensation Appeals Board
Michael E. Barri (Barri), Tristar Medical Group (Tristar), and Coalition for
Sensible Workers' Compensation Reform (CSWCR) petitioned this court pursuant to
Labor Code section 5955 (all further statutory references are to the Labor Code, unless
otherwise indicated). They seek a peremptory or alternative writ of mandate, prohibition,
or other appropriate relief directing the Workers... More...

$0 (10-21-2018 - CA)


State of Vermont v. Michael W. Tobin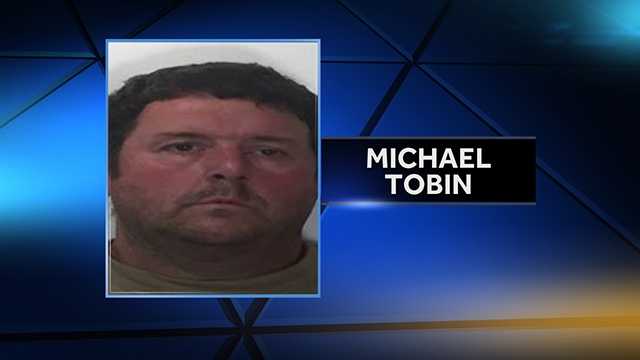 In October 2015, the State charged defendant with aggravated sexual assault in
violation of 13 V.S.A. § 3253(a)(8) based on allegations... More... $0 (10-17-2018 - VT)


United States of America v. Gabriel Elijah Kane Arkinson and Jamie Nicole Milsten
Helena, MT - Federal jury in Helena convicts two in home invasion case




Morelaw Internet Marketing
Free and Value Added Legal Services Marketing

<... More... $0 (10-09-2018 - MT)


United States of America v. Zachary Morneault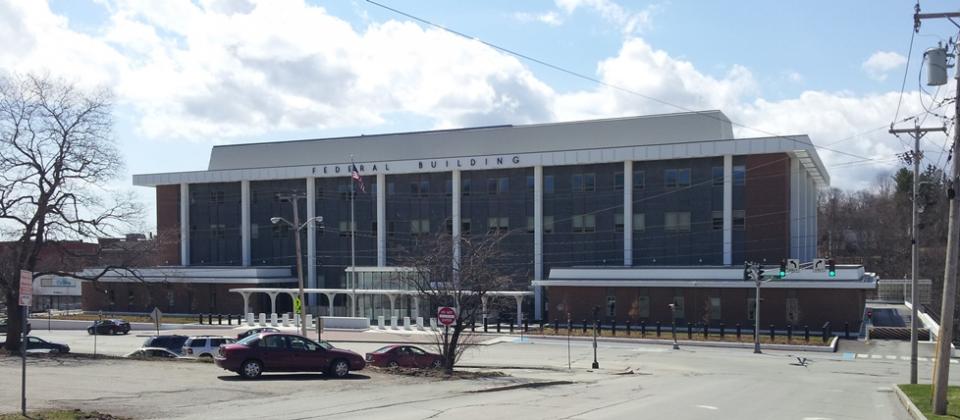 Bangor, ME - Levant Man Pleads Guilty to Lying to Federal Firearms Dealer

Zachary Morneault, 34, of Levant, Maine, pled guilty in U.S. District Court to conspiring to make false statements to a federal firearm... More... $0 (10-03-2018 - ME)


STATE OF NEW MEXICO v. ANTHONY L., Child-Appellant.
New Mexico Court of Appeals






Child appeals the district court's order granting the State's motion for 3


September 3, 2016, Child had committed the delinquent acts of: (1) l... More... $0 (10-02-2018 - NM)


United States of America v. Michael Dewane Overton
Mobile, AL - Michael Devane Overton Sentenced Following Guilty Plea to a Federal Firearm Charge


Michael Devane Ove... More... $0 (10-02-2018 - AL)


United States of America v. Ronquieze Head and Seronte Newby




Cincinnati, OH - Two Men Plead Guilty to Stealing More than 70 Firearms from Gun Stores

Ronquieze Head, 36, and Seronte Newby, 30, both of Cincinnati, pleaded guilty in U.S. District Court to crimes related to theft from gun store... More... $0 (09-26-2018 - OH)


United States of America v. Daniel Sullivan District of New Hampshire Federal Courthouse - Concord, New Hampshire
Concord, NH - Manchester Man Sentenced to 14 Years in Prison for Illegal Possession of Firearms

Daniel Sullivan, 35, of Manchester, was sentenced to 168 months (14 years) in federal prison for the illegal possession of firearms.

According to court documents and statements made in court, in 2015 and 2016, Sullivan purchased and traded several firearms in New Hamps... More...

$0 (09-12-2018 - NH)


Next Page