Libel Law
Ricky Jackson, Kwame Ajamu and Wiley Edward Bridgeman v. City of Cleveland





Appellants Ricky Jackson, Wiley Bridgeman, and Kwame Ajamu served a long time in prison for a crime they did not commit. For Jackson, it was thirty-nine years; for Bridgeman, thirty-seven years; for Ajamu, twenty-five years. They each spent close to two and... More... $0 (05-20-2019 - OH)


Abinel Zemon v. Associate Justice Guzman





This federal case is brought
by an aggrieved litigant who asks us to step in and change the way
some things turned out for him in state court in Massachusetts.
Specifically, appellant Abinel Zenon sought a declaratory judgment
labelling as unconstitutional a prote... More... $0 (05-15-2019 - MA)


Nikos Hecht v. Great Northern Insurance Company, d/b/a Chubb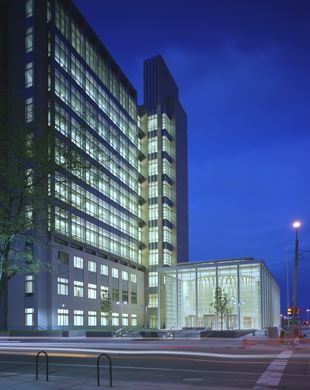 Nikos Hecht appeals the district court's grant of summary judgment in favor of
his insurer, Great Northern Insurance Company (Chubb), which denied Hecht's
claims based on policy exclusions for intentional acts and abuse committed by its
insured. Exercising juri... More... $0 (04-18-2019 - CO)


JILLIAN WHALEN ET AL. v. T.J. AUTOMATION, INC. ET AL.





T.J. Automation manufactures machines that bend tubing for a variety
of mechanical and automotive products. (Doc. No. 70, Tracy's May 15, 2018 Depo.
at 11). Tracy is the president of T.J. A... More... $0 (04-09-2019 - OH)


Richmond Compassionate Care Collective v. 7 Stars Holistic Foundation
In 2011, pursuant to Richmond Marijuana Ordinance No. 28-10 NS (ordinance),
the City of Richmond issued a medical marijuana collective permit to Richmond
Compassionate Care Collective (RCCC). It was the first collective to obtain such a
permit.
Three other permits were later issued over the ensuing years, to: (1) Richmond
Patients Group (RPG), acting through principals William ... More...

$0 (03-17-2019 - CA)


SCOTT L. HEAGNEY v. LISA A. WONG; CITY OF FITCHBURG




Heagney first submitted his application for the position
of Fitchburg Police Chief in October 2013. On the résumé
accompanying his application, Heagney listed positions that he had
held at the Police Department of Frank... More... $0 (02-12-2019 - MA)


Scott L. Heagney v. Lisa A. Wong; City of Fitchburg




This case concerns a suit that
Scott Heagney, a past applicant for the position of the police
chief of Fitchburg, Massachusetts, brought against the City of
Fitchburg ("Fitchburg") and its mayor after the mayor decided not<... More... $0 (02-11-2019 - MA)


Douglas Echols v. Spencer Lawton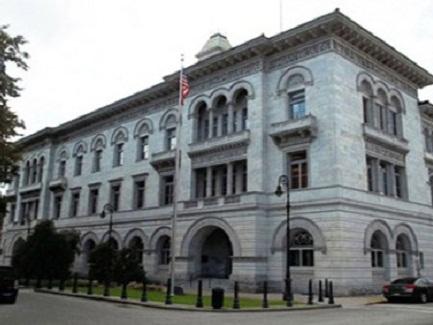 This appeal requires us to decide whether a district attorney enjoys qualified immunity from a complaint that he defamed a former prisoner in retaliation for seeking legislative compensation for his wrongful convictions. After Dougla... More... $0 (01-27-2019 - GA)


Darrell E. Issa v. Douglas Applegate
During the course of the 2016 political campaign to represent the 49th
Congressional District, challenger candidate Doug Applegate's campaign ran two
television advertisements about incumbent Darrell Issa that Issa contends were false and
defamatory. Issa filed a lawsuit against Applegate, Doug Applegate for Congress, Inc.,
and Robert Dempsey (the respondents), alleging a cause of... More...

$0 (01-25-2019 - CA)


Virginia Citizens Defense League v. Katie Couric




This case arises from the creation and publication of Under the Gun, a documentary film on gun violence in America. Aggrieved at their portrayal in the film, appellants — Virginia Citizens Defense League and two of its members, Daniel L. Hawes, and Patricia Webb—filed this ac... More... $0 (12-14-2018 - Va)


Libre by Nexus v. Buzzfeed, Inc. and Ben Smith



Washington, DC - Libre by Nexus sued Buzzfeed, Inc. and Ben Smith on libel and slander theories.... More... $0 (12-13-2018 - DC)


Libre By Nexus v. Ben Smith and Buzzfeed, Inc.



Washington, DC - Libre By Nexus sued Ben Smith and Buzzfeed, Inc. on libel and slander theories.... More... $0 (12-13-2018 - DC)


SAMUEL W. FIELDS v. KEN MCGOVERN and DEBORAH PORTER


Market Your Practice In Ten Counties for $10 A Month
Cost Effective Affordable Internet Marketing For Your Practice







Because Fi... More... $0 (12-04-2018 - KS)


David L. v. The Superior Court of San Diego
Consistent with the Due Process Clause of the Fourteenth Amendment to the
United States Constitution, may California exercise specific personal jurisdiction over a
nonresident in a paternity action where the mother and young child live in California and
conception occurred in another state? Mariana L. initiated a paternity and child support
action in San Diego County against David ... More...

$0 (11-27-2018 - CA)


Ronnie Van Zant, Inc. v. Artimus Pyle
This appeal presents the issue of whether the release of a movie will violate
the provisions of a consent order that settled a lawsuit between private parties.
This issue arises on an appeal by Defendants‐Appellants Cleopatra Records, Inc.
and Cleopatra Films (together, "Cleopatra") from the September 13, 2017,
4
judgment and permanent injunction of the District Court for... More...

$0 (10-23-2018 - NY)


Virginia L. Giuffre v. Jeffrey Epstein
Miami, FL - Virginia L. Giuffre sued Jeffrey Epstein on personal injury assault and libel and slander theories.... More...

$1 (10-18-2018 - FL)


Alain Ellis Living Trust v. Harvey D. Ellis Living Trust
MoreLaw Suites - Legal Suites and Virtual Offices



The Best Places In Downtown Tulsa To Practice Law



406 South Boulder and 625 South Denver - 582-3993





More... $0 (09-24-2018 - KS)


National Music Museum: America Shrine to Music v. Robert Johnson Federal Courthouse - Sioux Falls, South Dakota Morelaw Internet Marketing National Find A Lawyer Directory 888-354-4529
The subject matter of this lawsuit is a Martin D-35 guitar that Elvis Presley
played during his final tour in 1977. He dropped the guitar during a show in St.
Petersburg, Florida, and gave the damaged guitar to an audience member. Robert
Johnson, a blues guitarist and memorabilia broker, purchased the guitar in 2007. He
delivered the Martin D-35 guitar to the National Music Museum:... More...

$0 (09-18-2018 - SD)


STATE OF KANSAS v. DEREK CAMPBELL
Shortly after midnight on April 8, 2015, Campbell called 911 from his home to report that he had shot his wife. Campbell told the dispatcher that his handgun inadvertently discharged when he removed it from its holster. Rebecca was sitting in a recliner when the bullet struck her. Campbell stated she was bleeding from the head but still breathing. He also said he was a "concealed carry holder" and... More...

$0 (08-30-2018 - KS)


Bobby S. Dutta v. State Farm Mutual Automobile Insurance Company Northern District of California Federal Courthouse - San Francisco Morelaw Internet Marketing National Find A Lawyer Directory 888-354-4529
Bobby S. Dutta appeals the district court's grant of summary judgment to State Farm Mutual Automobile Insurance Company ("State Farm") on his claim that State Farm violated provisions of the Fair Credit Reporting Act of 1970 ("FCRA"). The relevant FCRA provisions require a prospective employer to provide a job applicant with a copy of his consumer credit report, notice of his FCRA rights, and an o... More...

$0 (07-19-2018 - CA)


Matthew J. Mason v. BCK Corporation Linn County Circuit Courthouse - Albany, Oregon
Plaintiff appeals from a limited judgment that, on a motion for summary judgment, dismissed his liquor liability claim against defendant BCK Corporation, the operator of Duffy's Irish Pub. Plaintiff had alleged that defendant had overserved Mullenix while she was visibly intoxicated and that he was later injured while a passenger in a car that Mullenix drove. Defendant sought summary judgment, ass... More...

$0 (07-16-2018 - OR)


Nadine Pellegrino and Harry Waldman v. T.S.A., Nuyriah Abdul-Malik, Laura Labbee, and Denice Kissinger United States Court of Appeals for the Third Circuit
In Vanderklok v. United States, 868 F.3d 189 (3d Cir.
2017), we declined to imply a Bivens cause of action against
airport screeners employed by the Transportation Security
Administration (TSA) in part because they "typically are not
law enforcement officers and do not act as such." Id. at 208.
We now must decide a related question that we anticipated, but
did not resolve, ... More...

$0 (07-13-2018 - PA)


Thomas M. Cannon v. Village of Bald Head Island United States Court of Appeals for the Fourth Circuit
In August 2014, the Village of Bald Head Island, N.C. ("Bald Head"), fired Plaintiffs Thomas Cannon, Jesse Conner, Donald Koons, and Nicholas Terrell (collectively, the "Officers")—who worked for Bald Head's Department of Public Safety (the "Department")—for the content of messages the Officers sent in a private text-message chain. Approximately one year later, the Officers filed suit against Bald... More...

$0 (05-30-2018 - NC)


SOPHAL PHON V. COMMONWEALTH OF KENTUCKY
Phon, a member of a gang, entered the home of Khatnphao
Phromratsamy and Manyavanh Boonprasert in August 1996. At the direction
of the gang leader, Phon killed Khamphao and Manyavanl;l, execution style. He
also shot their twelve-year-old daughter in the head but she miraculously
survived. Phon claimed that the then twenty-six-year-old leader of the gang
had instructed him ... More...

$0 (04-26-2018 - KY)


Joel D. Kettler v. Leslie Gould
Cross-defendants Leslie Gould and his wife Susan Gould
contend the trial court erred when it denied in part their antiSLAPP
(strategic lawsuit against public participation) motion.
The motion sought to strike certain allegations in a crosscomplaint
filed by Joel D. Kettler, alleging defamation and other
causes of action. The court denied the motion to the extent crosscomplainan... More...

$0 (04-21-2018 - CA)


Next Page