Legislative Intent Law
United States of America v. Dwight Wayne Jordan




San Diego, CA - Convicted Felon Sentenced to 151 Months For Possessing 11 Firearms and Dealing Crack Cocaine, Cocaine and Heroin

Convicted felon Dwight Wayne Jordan, aged 60, a San Diego resident, was sentenced today to 15... More... $0 (02-19-2019 - CA)


State of Ohio v. James T. Conway, III




This is the second petition for postconviction relief that Conway has filed in this case. See State v. Conway, 10th Dist. No. 05AP-76, 2005-Ohio-6377 (hereinafter "Conway I.") We adopt the following summary of the facts of this case fro... More... $0 (02-18-2019 - OH)


STATE OF OHIO vs. TONY E. ALEXANDER




In 2017, Alexander was charged with one count of theft, a fif... More... $0 (02-18-2019 - OH)


STATE OF OHIO vs. COURTNEY WILLIS




In January 2017, a Cuyahoga County Grand Jury indicted Willis on eight counts,
including three counts of burglary in violation of R.C. 2911.12(A)(1) and (2), second-degree
felonies; three counts of criminal damaging in violati... More... $0 (02-18-2019 - OH)


STATE OF OHIO vs. MARK RAFTER




While driving the wrong-way on an interstate highway, defendant-appellant Mark
Rafter struck another vehicle at high speed, instantly killing its sole occupant, Kayla
Coates. Rafter had ongoing mental health issues and suicid... More... $0 (02-18-2019 - OH)


STATE OF OHIO vs. TIMOTHY S. SHELINE




The instant matter arose from an August 29, 2007 incident during which the victim
in this case, Gwendolyn Bewley (hereinafter "Bewley" or "victim"), was murdered and a fire
broke out in her house in Fairview Park, Ohio. At the... More... $0 (02-18-2019 - OH)


STATE OF OHIO v. SHAHEIM ANTELL DELQUEZ PRICE




Appellant Shaheim Antell Delquez Price appeals the judgment entry of the Belmont County Court of Common Pleas, imposing a seven-year sentence for his conviction for one count of felonious assault, in violation of R.C. 2903.11(A)(2), a fe... More... $0 (02-18-2019 - OH)


State of Ohio v. Darnell Lamarr Bryant Bey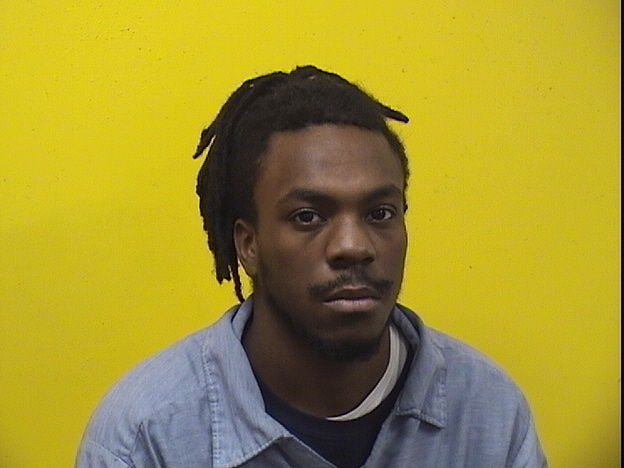 The state presented evidence that appellant, aged 19, shot and killed "S.H.,"
aged 16, on the afternoon of June 11, 2017, in the street next to Sherman Elementary
School, in Toledo.
{¶ 4} The victim's friend, "A.J.," te... More... $0 (02-17-2019 - OH)


STATE OF OHIO -vs- TONY P. WALDRON, JR.
MoreLaw Suites - Legal Suites and Virtual Offices
The Best Places In Downtown Tulsa To Practice Law
406 South Boulder and 625 South Denver - 918 - 582-3993



... More... $0 (02-17-2019 - OH)


STATE OF OHIO -vs- DAVID E. ROGERS




Rogers was driving a car owned by a friend. The friend was in the backseat.
She was not driving because her license is under suspension. Sergeant Joel Smith of
the Ohio State Highway Patrol testified that he witnessed a vehi... More... $0 (02-17-2019 - OH)


STATE OF OHIO -vs- HECTOR GOMEZ




On April 9, 2017, the Muskingum County Grand Jury indicted Gomez on
one count of possession of drugs (methamphetamines) in violation of R.C. 2925.11(A), a
felony of the first degree. The count was accompanied by forfeiture and... More... $0 (02-17-2019 - OH)


United States of America v. Charles David Chastain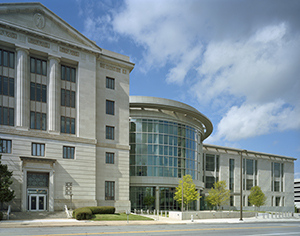 Little Rock, AR - Jury Finds Volunteer Sheriff's Deputy Guilty of Extortion, Obtaining Stolen ATV and Firearms

A volunteer Sheriff's Deputy with the Arkansas County Sheriff's Office was convicted of extorting confidential informants to steal an ATV and firearms.

Cod... More... $0 (02-17-2019 - AR)


United States of America v. Ryan Edward Mausner




Kansas City, MO - Colorado Man Pleads Guilty to Enticing a Minor for Illicit Sex

A Colorado man pleaded guilty in federal court to traveling to Kansas City, Mo., to meet an undercover FBI agent, whom he believed to be a mother with her 7-year-old daughter, for i... More... $0 (02-17-2019 - MO)


United States of America v. Andrew J. Sone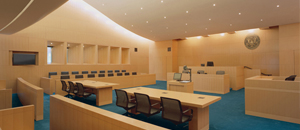 Rock Island, IL - Ohio Man Sentenced to 35 Years in Prison for Sex Crimes Against Minor Girls in Multiple States

An Ohio man, Andrew J. Stone, was sentenced to 35 years in prison for committing sex crimes against minor girls, specifically transportation of a minor ... More... $0 (02-17-2019 - IL)


Robert Sturm v. Todd Andrew Moyer
The question presented in this case is one of first impression:
Assuming fraudulent intent, can the Uniform Voidable Transactions
2
Act (Civ. Code, § 3439 et seq., formerly known as the Uniform
Fraudulent Transfer Act, or UFTA)1 apply to a premarital agreement in
which the prospective spouses agree that upon marriage each spouse's
earnings, income, and other property acquir... More...

$0 (02-17-2019 - CA)


STATE OF OHIO vs. ISAAC J. PIERCE




On June 22, 2015, Appellant was indicted on five counts: (1)
felonious assault, R.C. 2903.11(A)(2); (2) aggravated burglary,
R.C. 2911.11(A)(2); (3) child endangering, R.C. 2919.22(A); (4) disrupting
public services, R.C... More... $0 (02-16-2019 - OH)


State of Tennessee v. Jacquez Russell




The Defendant's convictions relate to the November 16, 2013 shooting of Lemink Mitchell. At the trial, Mr. Mitchell testified that he was age nineteen and that he was age fourteen or fifteen at ... More... $0 (02-16-2019 - TN)


State of Tennessee v. Gregory Gill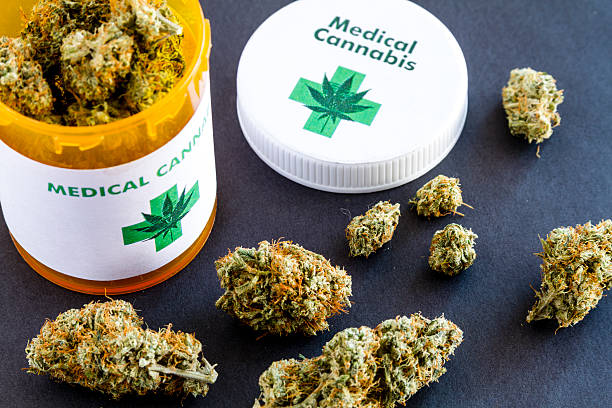 Sooner Cannabis Consultants


Click Here For... More... $0 (02-16-2019 - TN)


State of Tennessee v. Jerry Ray Oaks




Johnson City Medical Center ("JCMC") charge nurse, April Douglas, testified that she was working inthe JCMC emergency room on the night of February 13, 2016. At 11:59 p.m. that night, the defendant was brought into the ... More... $0 (02-16-2019 - TN)


SAMUEL RANDALL vs STATE OF FLORIDA




At trial, the State presented evidence that in the early morning hours on May 17, 2015, a witness found the victim bleeding profusely behind a building close to the bus station in Fort Lauderdale. The victim died of his wound. No physical ev... More... $0 (02-16-2019 - FL)


ULTRA AVIATION SERVICES V. CRUZ CLEMENTE, ET AL.



Morelaw Internet Marketing
National Find A Lawyer Directory







Ultra is a Florida corporation ... More... $0 (02-16-2019 - FL)


United States of America v. Michael Geddati




Memphis, TN - Student Pleads Guilty to Computer Fraud, Trying to Preserve Scholarship

Michael Geddati, 20, of Memphis has pleaded guilty to computer fraud.

According to the information presented in court, during the 2017-18 academic year, Michael Geddati was a fr... More... $0 (02-16-2019 - TN)


Al Mijares v. Orange County Employees' Retirement System
In this declaratory relief action, the trial court ruled the Orange County
Department of Education (Employer) must pay approximately $3.3 million in additional
contributions to fund pension benefits promised to its employees. Employer argues we
must independently review the legal issues raised in its complaint because the judgment
arises from an order granting a motion for judgment... More...

$0 (02-16-2019 - CA)


State of Oklahoma v. James Clyde Jenkins, III



Stillwater, OK - The State of Oklahoma charged James Clyde Jenkins, III with:

Count # 1. Count as Filed: MS0S, Stalking, in violation of 21 ... More... $0 (02-15-2019 - OK)


United States of America v. Willie Earl Hector




Grand Rapids, MI - Muskegon Heights Man Sentenced To 120 Months In federal Prison For Drug And Firearm Offenses

Willie Earl Hector, 33, of Muskegon Heights, Michigan, was sentenced to 120 months (10 years) in federal ... More... $0 (02-15-2019 - MI)


Next Page