Laches Law
STATE OF OHIO vs. JOEL WALLACE








{¶1} On February 26, 1997, defendant-appellant Joel Wallace pleaded
guilty to aggravated burglary and rape. ... More... $0 (08-05-2020 - IN)


Jimcy McGirt v. State of Oklahoma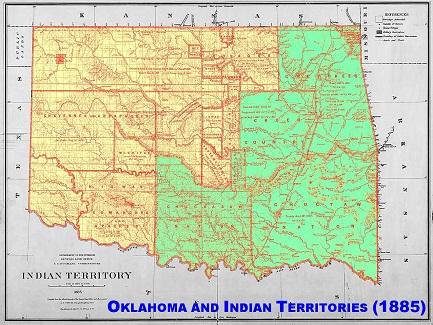 On the far end of the Trail of Tears was a promise. Forced to leave their ancestral lands in Georgia and Alabama, the Creek Nation received assurances that their new lands ... More... $0 (07-09-2020 - OK)


State Compensation Insurance Fund v. Readylink Healthcare, Inc.
Defendant ReadyLink Healthcare, Inc. (ReadyLink) is a nurse staffing company
that places nurses in hospitals, typically on a short-term basis. Plaintiff State
Compensation Insurance Fund (SCIF) is a public enterprise fund created by statute as a
workers' compensation insurer. Like private workers' compensation insurers, SCIF
provides workers' compensation insurance to employers. Th... More...

$0 (06-15-2020 - CA)


Ying Huang v. Wells Fargo Bank, N.A.
This case concerns a home in Lafayette, California (the Property). In
2000, the prior owners of the Property, the Fasslers1
, obtained a home equity
line of credit from Wells Fargo in the amount of $100,000 (the First Wells
LOC) secured by a short form deed of trust recorded against the Property in
first position (First Wells DOT).
In June 2003, the Fasslers secured a home ... More...

$0 (04-30-2020 - CA)


Emily Riegel, et al vs. David G. Jungerman, et al

Need help finding a lawyer for representation wrongful death, as well as a fraudulent transfer claim in Missouri?

Call 918-582-6422. It's Free.






The plaintiffs in the underlying action are Emily Riegel, and husband and wife Allan and JoAnn Pickert. Riegel is the surviving spouse of attorney Thomas Picke... More... $0 (01-04-2020 - MO)


WARD-MEADE NEIGHBORHOOD IMPROVEMENT ASSOCIATION v. SOUTHSIDE CHRISTIAN PALACE CHURCH, W.R. PORTEE EVANGELISTIC WORLD OUTREACH, INC.,

Need help finding a lawyer to enforce restrictive covenants in Kansas?

Call 918-582-6422. It's Free.






In 1936, the Topeka Board of Education built Sumner Elementary School (the School). The School came to national attention as one of the segregated schools implicated in the landmark desegregation case B... More... $0 (12-30-2019 - KS)


Association for Los Angeles Deputy Sheriffs v. County of Los Angeles
The Association for Los Angeles Deputy Sheriffs (ALADS)
appeals from a judgment following the trial court's ruling
sustaining a demurrer to ALADS's complaint without leave to
amend. ALADS sued respondent County of Los Angeles (County)
concerning the County's alleged breach of a labor agreement.
The trial court sustained the County's demurrer on the sole
ground that ALADS fa... More...

$0 (12-03-2019 - CA)


DAVID VERHOFF v. PHILIP G. VERHOFF -and- SANDRA VERHOFF

If you need a Estate Attorney in Ohio, call at 888-354-4529.

MoreLaw Legal Marketing Services
The Better Way To Market Your Services On The Internet
Call: 888-... More... $0 (10-10-2019 - OH)


Arthur Scott v. City of San Diego



In 2015, San Diego Police Department Sergeant Arthur Scott sued the City of San
Diego (City), alleging race discrimination and retaliation in violation of the Fair
... More... $0 (08-05-2019 - CA)


Arkady Berger v. Gary Varum
Plaintiff Arkady Berger sought to collect an underlying judgment against
defendant Gary Varum and his company, defendant Telesis Engineers, Inc. (jointly the
Varum defendants). Berger alleged the Varum defendants fraudulently transferred assets
to other defendants in an effort to avoid paying the judgment. While Berger's
enforcement action against the Varum defendants and defendant... More...

$0 (06-04-2019 - CA)


CROSS BAR LAND COMPANY, LLC v. JAMES M. BOW; BARBARA JEAN MULLINIX and BARRY WAYNE MULLINIX, Trustees of the MULLINIX FAMILY TRUST Dated JUNE 18, 2014; and VIRGINIA BATES REVOCABLE LIVING TRUST, by and through MARGARET NICKEL, Trustee, et al.
MoreLaw Virtual ReceptionistsA Receptionist for Less Than a Dollar an Hour


In 1995, Virginia Bates entered into a contract to sell a portion of her land to Leon V. Mason. Bates and her husband executed a... More... $0 (06-02-2019 - KS)


League of Women Voters of Michigan, et al. v. Jocelyn Benson, in her capacity as Michigan Secretary of State, et al.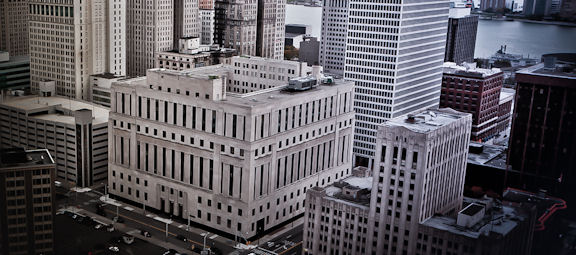 The League of Women Voters of Michigan ("League"),
numerous League members ("League Plaintiffs"), and several Democratic voters ("Individual
Plaintiffs") bring suit against Jocelyn Benson, the Michigan Secretary of State in her official
capacity, under 42 U.S.C. §§ 1983 and 19... More... $0 (05-24-2019 - MI)


Stephen Hamer v. City of Trinidad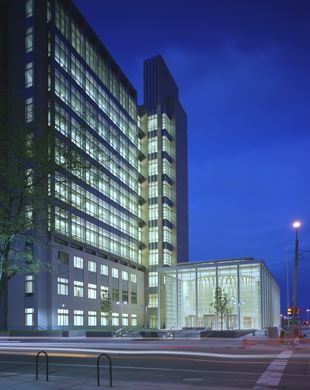 Title II of the Americans with Disabilities Act ("ADA") mandates that "no
qualified individual with a disability shall, by reason of such disability, be excluded
from participation in or be denied the benefits of the services, programs, or activities
of a public ent... More... $0 (05-15-2019 - CO)


Mercury Insurance Company, Ricardo Lara, Consumer Watchdog, Intervenor and Appellant
Appeal from a judgment of the Superior Court of Orange County, Gail
Andrea Andler, Judge. Motion to strike portion of intervener's reply brief and motion for
judicial notice. Motion to strike denied; motion for judicial notice granted. Judgment
reversed and remanded with directions.
Xavier Becerra, Attorney General, Diane S. Shaw, Assistant Attorney
General, Lisa W. Chao, Nhan ... More...

$0 (05-12-2019 - CA)


California Department of Finance v. City of Merced, Lisa Cardella-Presto, as Auditor-Controller, etc., Real Party in Interest
This is an unusual "Great Dissolution" case (see City of Brentwood v. Campbell
(2015) 237 Cal.App.4th 488, 491) that turns on basic civil procedure questions.1
The
City of Merced (City) participated in the normal due diligence review (DDR) process to
review what, if any, monies had to be disgorged when its former RDA was statutorily
dissolved. The City did not initiate a judic... More...

$0 (03-24-2019 - CA)


Alliance For Good Government v. Coalition for Better Government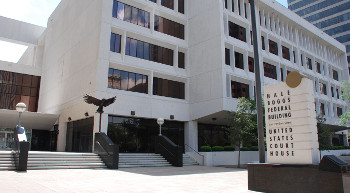 The district court granted Alliance for Good Government summary judgment on its trademark infringement claim against Coalition for Better Government, enjoined Coalition from the use of both its logo and its trade name, and then awarded Alliance attorney's fees incurred in bri... More... $0 (03-22-2019 - LA)


Bruce Boyer v. Ventura County
To be elected county sheriff, a person must meet certain
law-enforcement experience and education requirements set forth
in Government Code, section 24004.3. Bruce Boyer has no law
enforcement experience. He filed a petition for writ of mandate
to compel respondents, Ventura County, Ventura County Board
of Supervisors, and Ventura County Clerk Mark Lunn to put him
on the Ju... More...

$0 (03-19-2019 - CA)


Charles Greenhill and Amphib, Inc. v. Richard M. Vartanian and Platinum Fighter Sales, Inc.




Hermann Göring, head of the
Luftwaffe in World War II, remarked: "When I saw those
Mustangs over Berlin, I knew that the war was lost." The P-
51 Mustang fighter entered service in January 1942, and
long-ran... More... $0 (03-11-2019 - IL)


Ex parte Marina Urbina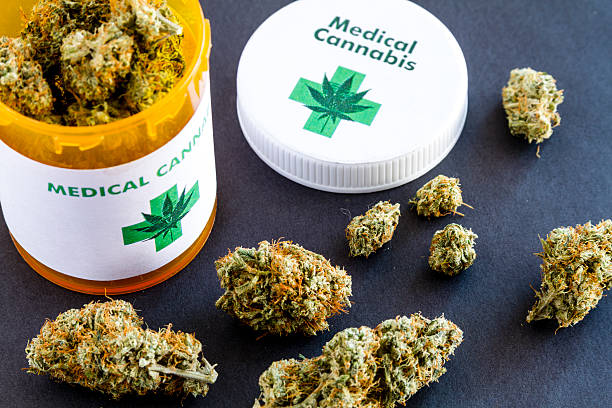 Sooner Cannabis Consultants


Click Here For... More... $0 (02-05-2019 - TX)


City of Hammond v. John Rostankovski



Rostankovski is the owner of residential rental property located on Spruce
Street, in Hammond, Indiana. ... More... $0 (01-28-2019 - IN)


GBRB PROPERTIES, LLC v. PATRICIA A. HILL and DAVID L. HILL and SERGIO RAYMONDO and MARIA G. AMADOR, Husband and Wife, and SERGIO'S PORTABLE WELDING, INC



More often than not, when you buy real estate in Kansas, there are strings attached to the property. These strings often come in the ... More... $0 (01-22-2019 - KS)


Loren Prout v. Department of Transportation
Loren Prout filed an inverse condemnation action, alleging Department of
Transportation (Caltrans) violated the Fifth Amendment of the United States Constitution
in 2010 by physically occupying without compensation a long, narrow strip of Prout's
land fronting State Highway 12, to make highway improvements. The land taken was a
1.31-acre strip, 20 feet wide and about 6,095 feet lon... More...

$0 (01-13-2019 - CA)


Ronald Rudolph Rodriguez v. The State of Texas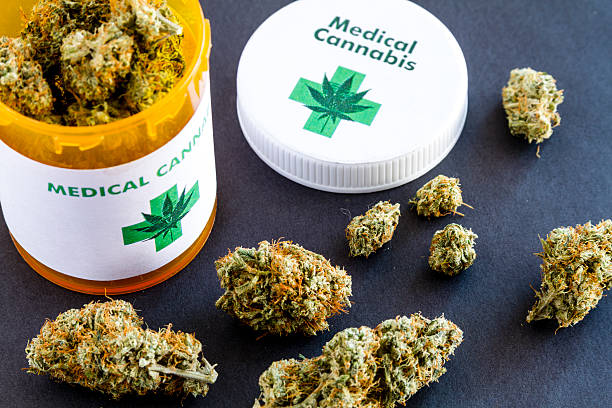 Sooner Cannabis Consultants


Click Here For... More... $0 (12-12-2018 - TX)


John Stephen Thorne v. Union Pacific Corporation; Union Pacific Railroad Company
Plaintiff-Appellant John Thorne sued Defendants-Appellees (1) Union Pacific Corporation and (2) Union Pacific Railroad Company, together "Union Pacific" or "Defendants," seeking a declaratory judgment establishing the value of stock he allegedly owns in Defendants' corporations. Plaintiff claims that he owns a stock certificate issued in 1859 by the Southern Pacific Railroad
Case: 18-50019 Doc... More...

$0 (11-25-2018 - TX)


Joan Mauri Barefoot v. Jana Susan Jennings
Appellant Joan Mauri Barefoot appeals following the trial court's decision to
dismiss her petition under Probate Code section 172001
to, among other things, set aside
the 17th through 24th amendments and declare effective the 16th amendment to the
Maynord 1986 Family Trust (Trust). The trial court dismissed the petition on standing
grounds. For the reasons set forth below, we a... More...

$0 (11-06-2018 - CA)


Next Page