Invitee Law
Kay Switzer v. Wal-Mart Stores East, L.P.

Williamsport, PA - Kay Switzer sued Wal-Mart Stores East, L.P. on a personal injury negligence theory claiming to have been injured and/or damages in an accident while she was a business invitee at one of Wal-Mart's sto... More... $1 (07-30-2019 - PA)


Leanne Hollingsworth v. The Superior Court of Los Angeles, Heavy Transport, Inc., Real Party in Interest
"Pursuant to constitutional mandate, the Legislature has
vested the Workers' Compensation Appeals Board (WCAB) with
exclusive jurisdiction over claims for workers' compensation
benefits. (Cal. Const., art. XIV, § 4, Lab. Code, § 5300.)" (La
Jolla Beach & Tennis Club, Inc. v. Industrial Indemnity Co.
(1994) 9 Cal.4th 27, 35.) Thus, in an action involving a worker
injured dur... More...

$0 (07-25-2019 - CA)


Ishmael Omah Alfred v. The State of Texas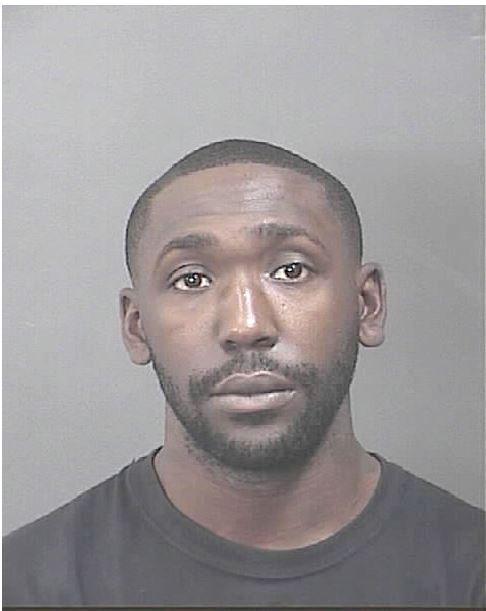 On June 9th, 2015, appellant sent the complainant, David Hernandez, a series
of text messages inviting him to ap... More... $0 (06-25-2019 - KS)


Owen J. Bradley and Margaret M. Bradley v. Diamondhead Country Club and Property Owners Association Inc.

MoreLaw Suites

Legal Suites and Virtual Offices In Downtown Tulsa
Petroleum Club Building
601 South Boulder
918-582-3993 or info@morelaw.com
More... $0 (05-05-2019 - MS)


Rod Slappy-Sutton and Jean Sutton v. Speedway, LLC




Plaintiffs-Appellants Rod Slappy-Sutton and Jean Sutton challenge the District Court's entry of summary judgment in favor of Defendant-Appellee Speedway LLC. Because we find there are genuine disputes of material fact, we will reverse.
I. Background
On a winter evening in Janu... More... $0 (03-25-2019 - PA)


Teri Keckley v. Estes Equipment Company, Inc. and Pilot Travel Centers, LLC




Pilot hired Estes to install an underground storage tank at Pilot's Flying J gas station
and conv... More... $0 (12-13-2018 - MS)


FISCHER v. CITY OF SIOUX FALLS



Morelaw Performance Marketing
If It Does Not Work, It Is Free!


On June 29, 2014, Fischer and his grandson were riding their bicycles along a paved pat... More... $0 (10-26-2018 - SD)


Khalda Jabo v. YMCA of San Diego County
Defendant and respondent YMCA of San Diego County (Respondent or the
YMCA) provides a number of automatic external defibrillators (AEDs) on its premises,
for the emergency use of its members, employees and users of the premises. (Health &
2
Saf. Code,1 § 1797.196, subd. (b) [regulatory scheme when AEDs are provided on
premises].) Plaintiffs and appellants are the Jabo family, ... More...

$0 (09-30-2018 - CA)


CHARLES PATTERSON, and CHRISTINA PATTERSON vs. ADLETA, INC




Plaintiff-appellant Charles Patterson severely injured his leg after
falling from a ladder. At the time of his injury, Patterson had been assigned by his
temporary employment agency to work at Lykins Oil, delivering fuel to an above
ground seve... More... $0 (09-27-2018 - OH)


Carolyn Staats v. Vintner's Golf Club, LLC
Plaintiff Carolyn Staats nearly died after being attacked by a swarm of yellow
jackets while playing golf on a Yountville course operated by Vintner's Golf Club, LLC
(Club). She sued the Club for general negligence and premises liability, but the trial
court granted summary judgment against her on the basis that the Club owed no duty to
protect its patrons from yellow jackets that ... More...

$0 (08-05-2018 - CA)


Angel Mendez and Jennifer Lynn Garcia v. County of Los Angeles, et al. Central District of California Federal Courthouse - Los Angeles, California Morelaw Internet Marketing National Find A Lawyer Directory 888-354-4529
On remand from the United States Supreme Court we are tasked with deciding whether the unlawful entry into a residence by two sheriff's deputies, without a warrant, consent, or exigent circumstances, was the proximate cause of the subsequent shooting and injuries to the plaintiffs. We hold that it was, permitting a federal claim under 42 U.S.C. § 1983. We also hold that the plaintiffs have an inde... More...

$4000000 (07-29-2018 - WA)


Roland Critchfield v. Blazin Wings, Inc., d/b/a Buffalo Wild Wings Grill & Bar District of Utah Federal Courthouse - Salt Lake City, Utah
Roland Critchfield slipped and fell on the wet, soapy bathroom floor of a
Buffalo Wild Wings Bar & Grill ("Buffalo Wild Wings") in Sandy, Utah.
Critchfield brought suit against Blazin Wings, Inc. ("Blazin"), the parent
company of Buffalo Wild Wings, asserting injuries he suffered in the slip-and-fall
*This order and judgment is not binding precedent except under the
doctrines o... More...

$0 (07-19-2018 - UT)


Leoncio Garcia v. Wal-Mart Stores Texas, L.L.C. Southern District of Texas Courthouse - Houston, Texas
Leoncio Garcia sued Wal-Mart Stores Texas, L.L.C. ("Wal-Mart"), after he slipped and fell inside the entrance to one of its stores. The district court granted summary judgment for Wal-Mart, reasoning that Garcia had failed to raise a fact issue on Wal-Mart's knowledge of the spill. Disagreeing, we reverse and remand.
I.
The incident was caught on the store's video surveillance. At 5:56 a.m... More...

$0 (06-18-2018 - TX)


Frances Dehoyos v. Golden Manor Apartments COURT OF APPEALS OF INDIANA
Golden Manor is a senior citizen living facility located in Hammond, Indiana.
During the winter of 2013, Golden Manor's maintenance staff would generally
arrive at work at 8:00 a.m. to inspect the parking lot and sidewalk for ice and
snow. In its response to Dehoyos' interrogatories, Golden Manor indicated
that its policy was to have staff also apply salt to sidewalks as need... More...

$0 (05-10-2018 - IN)


The Regents of the University of California v. The Superior Court of Los Angeles County, Katherine Rosen
After he enrolled in the University of California at Los Angeles (UCLA),
Damon Thompson experienced auditory hallucinations. He believed other
students in the classroom and dormitory were criticizing him. School
administrators eventually learned of Thompson's delusions and attempted to
provide mental health treatment. However, one morning Thompson stabbed
fellow student Katheri... More...

$0 (04-10-2018 - CA)


American Insurance Company v. Lazaro Rodriguez
Amerisure Insurance Company seeks certiorari review of the trial court's
order denying its motion to dismiss or abate the spoliation of evidence claim
asserted by the plaintiff, Lazaro Rodriguez. Because Amerisure has failed to meet
the threshold requirement of showing that the trial court's order creates irreparable
harm, we dismiss the petition for lack of jurisdiction.
Backg... More...

$0 (04-04-2018 - FL)


Phyllis N. Gregory v. Creekstone Farms Premium Beef, L.L.C. District of Kansas Federal Courthouse - Wichita, Kansas
This appeal involves an award of summary judgment to the defendant
on claims involving premises liability. For these claims, the defendant had
only limited duties for dangers that are considered "open and obvious."
This limitation lies at the center of this appeal: The victim was killed by
cattle, and the danger from cattle is ordinarily open and obvious. Here,
though, the catt... More...

$0 (03-29-2018 - KS)


Robin Austin v. Walgreen Company Northern District of Indiana Federal Courthouse - Lafayette, Fort Wayne, South Bend, Hammond
Robin Austin sued Walgreen Co. after she slipped and fell at a Walgreens store in northwest-ern Indiana, breaking her knee. A magistrate judge, presid-ing by consent, granted summary judgment to Walgreen. For the reasons set forth below, we affirm.
2 No. 17-2629
I. Background
On a cold January day, Robin Austin went to a
Walgreens store in Hebron, Indiana. When she arrived, a
s... More...

$0 (03-27-2018 - IN)


William Costley v. Landry's, Inc.
William Costley sued Landry's Inc. for injuries sustained during a visit to perform maintenance on an air conditioning unit. He asserted a premises liability claim. Landry's filed a traditional and no-evidence motion for summary judgment, which the trial court granted. In two issues on appeal, Costley argues that Chapter
2
95 of the Texas Civil Practice and Remedies Code does not preclude ... More...

$0 (12-21-2017 - TX)


CINDY WILLIAMS and WILLIAM WILLIAMS v. PLAINS TIRE & BATTERY CO., INC. Supreme Court of Wyoming
On September 27, 2010, Mrs. Williams and her brother, Wayne Campbell, took the Williams' trailer to a store operated by Plains in Evanston, Wyoming for a repair. They entered the building through a side door that led into the repair shop and found their way to the front office. After arranging for the repair, they left the same way they had come.
[¶4] They returned to the store that aftern... More...

$0 (11-29-2017 - WY)


Jana Lee Flanagan and Lucas Matthew Flanagan v. RBD San Antonio LP, Davidson Hotel Company LLC and G4S
Jana Lee and Lucas Matthew Flanagan appeal traditional and no-evidence summary judgments granted in favor of RBD San Antonio L.P., Davidson Hotel Company LLC, and G4S Secure Solutions (USA) Inc. in a premises liability case based on an alleged aggravated assault at a hotel. The Flanagans contend the trial court erred in granting the summary judgments and in sustaining objections to their summary j... More...

$0 (11-23-2017 - TX)


Aleksandr Vasilenko v. Grace Family Church
Plaintiff Aleksandr Vasilenko was struck by a car as he crossed a public
street between the main premises of defendant Grace Family Church (the Church)
and the Church's overflow parking area. Vasilenko contends that the Church
owed him a duty of care to assist him in safely crossing the public street and that
the Church was negligent in failing to do so. The Church argues that it h... More...

$0 (11-19-2017 - CA)


State of Oklahoma v. Angela Weaver a/k/a Anie Weaver Tulsa County Courthouse - Tulsa, Oklahoma
Tulsa, OK - Woman Convicted Of Serving Alcohol To Minors

The State of Oklahoma charged Angela Weaver a/k/a Angie Weaver with:

Count # 1. Count as Filed: ALC21, FURNISH ALCOHOLIC BEVERAGE TO MINOR, in violation of 37 O.S. 537 A 1
Date of Offense: 01/22/2017
Party Name Disposition Information
WEAVER, ANGELA Disposed: DEFERRED, 11/06/2017. Guilty Plea
Count as D... More...

$0 (11-07-2017 - OK)


Gloria Prada v. Sherlock's Addison, LLC and Texas Healthcare Neck & Backs Clinics, P.A.
Gloria Prada appeals the trial court's take-nothing summary judgment on her premises liability and negligent activity claims against Sherlock's Addison, LLC. In a single issue, Prada contends the trial court erred in granting summary judgment because fact issues exist. Because Prada's response to Sherlock's Addison's no-evidence motion did not address all the challenged elements of either claim, w... More...

$0 (10-12-2017 - TX)


City of Bedford v. Leah Smith Tarrant County Courthouse - Fort Worth, Texas
Appellee Leah Smith lived at The Arbors of Central Park, an apartment
complex in Bedford, Texas. In July 2015, as she was walking across the grass to
reach a sidewalk in front of her apartment, she stepped onto a manhole lid
covering a water-meter box within an easement owned by Appellant City of
Bedford. The lid flipped open, and Smith fell into the manhole and was injured.
1S... More...

$0 (10-12-2017 - TX)


Next Page