Interference Law
STATE OF OHIO v. DANIEL C. OTT

MoreLaw Suites

Legal Suites and Virtual Offices In Downtown Tulsa
Petroleum Club Building
601 South Boulder
918-582-3993 or info@morelaw.com
More... $0 (06-17-2019 - OH)


United States of America v. Jody Lambert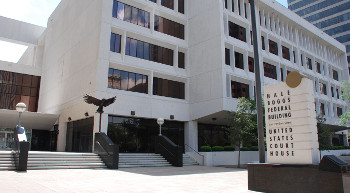 New Orleans, LA - Louisiana Man Sentenced for Conspiring to Violate the Federal Housing Rights of Woman with Disabilities

Jody Lambert, 24, was sentenced in the Eastern District of Louisiana to 120 months imprisonment for conspiring with members of his family to prev... More... $0 (06-13-2019 - OH)


City and County of San Francisco v. Uber Technologies, Inc.

Appellants Uber Technologies, Inc., Raiser-CA, LLC, and Rasier, LLC
(collectively, Uber) challenge an order directing them to comply with administrative
subpoenas issued by the City Attorney of San Francisco (the City Attorney) for reports
and data submitted to the California Public Utility Commission (CPUC).1
We find that it was within the City Attorney's investigative powers... More...

$0 (06-12-2019 - CA)


State of Oklahoma v. Joshua Dicristofaro

MoreLaw Suites

Legal Suites and Virtual Offices In Downtown Tulsa
Petroleum Club Building
601 South Boulder
918-582-3993 or info@morelaw.com
More... $0 (06-11-2019 - OK)


Reza Veiseh v. Donald Stapp
This appeal addresses standing to bring a cause of action for trespass to realty.
Generally, the tort of trespass protects possessory interests and, therefore, a person in
actual possession of the land may sue for trespass. Ownership or recorded title to land is
not required. Some California decisions state the plaintiff's possession must be "lawful."
2.
This opinion addresses... More...

$0 (06-10-2019 - CA)


In the Matter of the Parentage of M. F., A Minor Child; Brought by K.L. v. T. F.
MoreLaw Virtual ReceptionistsOur Team Will Answer Your Phone When You Cannot



The parties are familiar with the facts and the procedural history of the case. We will only summarize the facts in enough ... More... $0 (06-08-2019 - KS)


Antonio Cuevas-Martinez v. Sun Salt Sand, Inc.
After successfully obtaining summary judgment on a lawsuit brought by his
former employer, Antonio Cuevas-Martinez sued the employer and their attorney
(collectively, respondents) for malicious prosecution. Respondents filed an anti-SLAPP
motion to strike the complaint. (Code Civ. Proc., § 425.16, unlabeled statutory citations
refer to this code.)1
The trial court granted the ... More...

$0 (06-08-2019 - CA)


United States of America v. Jose Saucedo, a/k/a "Lil' Moe"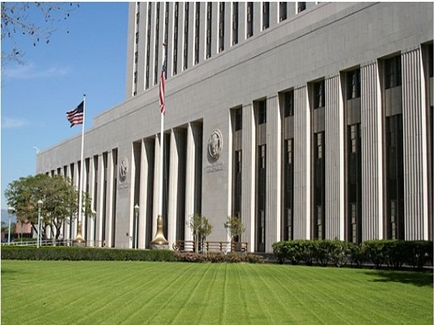 Los Angeles, CA - East L.A. Gang Member Who Firebombed African-American Residences Sentenced to 13 Years in Federal Prison

A member of the Big Hazard street gang was sentenced to 156 months in federal prison for orches... More... $0 (06-03-2019 - LA)


United States of America v. Eugene Castelle, a/k/a "Boobsie"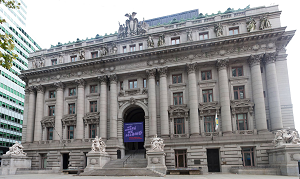 Luchese Soldier Convicted Of Racketeering And Illegal Gambling Offenses

EUGENE CASTELLE, a/k/a "Boobsie," was found guilty of conspiracy to commit racketeering and operation of an illegal gambling business following a two-week trial.

Manhattan U.S. Attor... More... $0 (06-02-2019 - NY)


Southern California Gas Company v. The Superior Court of Los Angeles, First American Wholesale Lending Corporation, Real Party in Interest
This case concerns a massive, months-long leak from a
natural gas storage facility located just outside Los Angeles.
According to the allegations before us, the accident severely
harmed the economy of a nearby suburb. We must decide if local
businesses — none of which allege they suffered personal injury
or property damage — may recover in negligence for income lost
because... More...

$0 (06-02-2019 - CA)


WAYNE THORPE and KEVIN THORPE v. THE RYAN E. KRAFT TRUST
Morelaw Internet Marketing
National Find A Lawyer Directory



This case concerns ditch work performed in 2011 on ... More... $0 (05-30-2019 - KS)


Cheryl Alcorn v. State of Indiana
Morelaw Internet Marketing
National Find A Lawyer Directory



In early 2018, the Cass County Council appropriated... More... $0 (05-30-2019 - IN)


United States of America v. Tony Lendell Reed



Minneapolis, MN - Tennessee Man Sentenced To 20 Years In Prison For String Of Robberies Of Twin Cities Auto Parts Stores

TONY LENDELL REED, 33, of Memphis, Tennessee, was sentenced to 240 months in prison for robbery. On February 1, 2019, a federal jury convicted REED of six c... More... $0 (05-30-2019 - MN)


State of Oklahoma v. Victor Lee Clark, a/k/a Dasmon Young

MoreLaw Suites

Legal Suites and Virtual Offices In Downtown Tulsa
Petroleum Club Building
601 South Boulder
918-582-3993 or info@morelaw.com
More... $0 (05-21-2019 - OK)


United States of America v. Raylaine Knope, 42, and Terry J. Knope II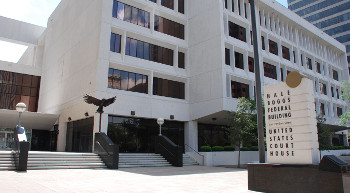 New Orleans, LA - Louisiana Couple Pleads Guilty to Criminal Civil Rights Charges for Abusing Woman With Disabilities

Raylaine Knope, 42, and Terry J. Knope II, 45, pleaded guilty today in the Eastern District of Louisiana to criminal civil rights charges arising fro... More... $0 (05-20-2019 - LA)


United States of America v. Jeremiah Cheff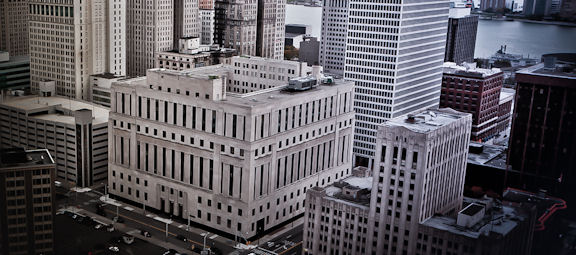 Detroit, MI - Former Owner and Operator of 16 Michigan Adult Foster Care Homes Convicted of Payroll Tax Fraud and Obstructing the IRS

A Grand Blanc, Michigan, man, who previously operated adult foster care homes, was convicted today of payroll tax fraud, obstructing the Internal Rev... More... $0 (05-20-2019 - MI)


Ricky Jackson, Kwame Ajamu and Wiley Edward Bridgeman v. City of Cleveland





Appellants Ricky Jackson, Wiley Bridgeman, and Kwame Ajamu served a long time in prison for a crime they did not commit. For Jackson, it was thirty-nine years; for Bridgeman, thirty-seven years; for Ajamu, twenty-five years. They each spent close to two and... More... $0 (05-20-2019 - OH)


T.L.B., THE CHILD vs STATE OF FLORIDA




The State filed... More... $0 (05-20-2019 - FL)


United States of America v. Deandre Nakita Brown




Las Vegas, NV - Las Vegas Man Sentenced To 24 Years For Armed Robberies Of Bank And Two Jewelry Stores

A Las Vegas man was sentenced to 24 years in prison for robbing a bank at gunpoint and for two jewelry store armed robberies while he was... More... $0 (05-19-2019 - NV)


United States of America v. Gerardo Sotelo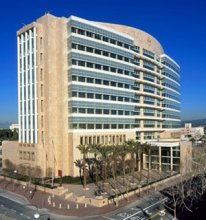 Santa Ana, CA - O.C. Man Who Committed 23 Armed Robberies of Gasoline Stations and Convenience Stores Sentenced to Over 8 Years in Federal Prison

A Buena Park man was sentenced to 100 months in federal prison for committing a series of armed ... More... $0 (05-18-2019 - CA)


Anthony Inzana v. Turlock Irrigation District Board of Directors

Irrigation District (TID) is an irrigation district formed and existing under
the Irrigation District Law (Water Code, § 20500 et seq.),1 which grants irrigation

1 Undesignated statutory references are to... More... $0 (05-16-2019 - CA)


STATE OF KANSAS v. BRENDAN L. BECKER

MoreLaw Virtual Receptionists
Nosotros hablamos español


More... $0 (05-12-2019 - KS)


STATE OF KANSAS v. ALEJANDRO ARTURO GARCIA-GARCIA,





This appeal can be broken down into three separate but related incidents... More... $0 (05-11-2019 - )


John Paris Stevens v. Commonwealth of Virginia

MoreLaw Virtual Receptionists
Never Miss Another New Client Call


On May 29, 2015, appellant entered a bank in the City of Norfolk, and after threatening a
teller with a firearm, demanded ca... More... $0 (05-11-2019 - VA)


Dustin Scott Jones v. Commonwealth of Virginia

MoreLaw Virtual Receptionists
Nosotros hablamos español


At approximately 5:45 a.m. on October 6, 2015, Petersburg Police Officers Binford and
Seabridge observed a white Mercedes driv... More... $0 (05-11-2019 - VA)


Next Page