Injunction Law
City of Austin v. Ken Paxton and Texas Workforce Commission
The City of Austin enacted a housing ordinance that prohibits landlords from refusing tenants who wish to pay their rent with federal housing vouchers. Shortly thereafter, the State of Texas enacted a statute that sought to invalidate the City's ordinance and to allow landlords to continue to refuse federal vouchers. The City then sued Ken Paxton, the Texas Attorney General, and the Texas Workforc... More...

$0 (12-05-2019 - TX)


Donald J. Trump, Donald J. Trump, Jr., Eric Trump, Ivanka Trump, et al. v. Deutsche Bank, AG
This appeal raises an important issue concerning the investigative authority
of two committees of the United States House of Representatives and the
protection of privacy due the President of the United States suing in his individual,
not official, capacity with respect to financial records. The specific issue is the
lawfulness of three subpoenas issued by the House Committee on Fi... More...

$0 (12-04-2019 - NY)


Vanessa Anderson v. Wilco Life Insurance Company
In this interlocutory appeal, defendant Wilco Life Insurance Company ("Wilco") appeals from the district court's order granting plaintiff Vanessa Anderson's motion to remand this putative class action back to a Georgia state court. In this case, Anderson, on behalf of herself and all those similarly situated, sued her former insurer, Wilco. Anderson alleges that Wilco improperly raised the cost of... More...

$0 (12-02-2019 - GA)


State of Oklahoma v. Steven Michael Powers
Tulsa, OK - The State of Oklahoma charged Steven Michael Powers with:

Count # 1. Count as Filed: FSOD, FORCIBLE SODOMY, in violation of 21 O.S. 888 which provides:

A. Any person who forces another person to engage in the detestable and abominable crime against nature, pursuant to Section 886 of this title, upon conviction, is guilty of a felony punishable by imprisonment in the ... More...

$0 (11-27-2019 - OK)


United States of America v. Vincent Brocoli
Columbus, OH - The United States of America charged Vincent Brocoli with cyberstalking.

A Maryland man offered a guilty plea today in U.S. District Court to cyberstalking victims in the Southern District of Ohio.

Vincent Brocoli, 32, of Essex, Md., was indicted by a federal grand jury in August.

According to court documents, from August 2016 until April 2019, Brocoli (al... More...

$0 (11-26-2019 - OH)


Jessica Millan Patterson v. Alex Padilla, as Secretary of State, etc.
We must decide in this case whether portions of the
recently enacted Presidential Tax Transparency and
Accountability Act (Elec. Code, § 6880 et seq.) (the Act) conflict
with article II, section 5, subdivision (c) of the California
Constitution (article II, section 5(c)) and are therefore invalid.
At issue are the Act's provisions that prohibit the Secretary of
State from p... More...

$0 (11-24-2019 - CA)


Shelia Brown v. Upside Gading, L.P.
This is an appeal in a landlord–tenant class action from a trial court order
invalidating the broad releases of claims signed by approximately 26 tenant putative class
members and requiring the parties to meet and confer regarding a corrective notice for the
putative class after the court found said releases contained misleading and one-sided
information regarding the underlying la... More...

$0 (11-21-2019 - CA)


HERSCEN ADKISON, et al. -vs- DEREK J. WILLIAMS, et al.
Call 888-354-4529 if you need a Civil Attorney in Ohio.
MoreLaw Virtual ReceptionistsCall Morelaw @ 888-354-4529 For A Receptionist for Less Than a Dollar an HourMore... $0 (10-22-2019 - OH)


United States of America v. Hector Absi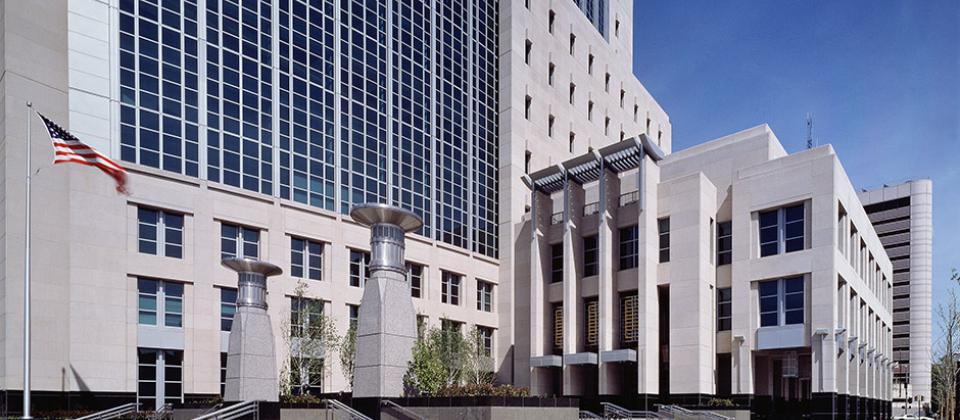 Sacramento, CA - Former Chief Operating Officer of Davis Bio-Pesticide Company Pleads Guilty to Conspiracy to Commit Mail, Wire, and Securities Fraud

Hector Absi, 51, of Las Vegas, Nevada, pleaded guilty t... More... $0 (10-19-2019 - CA)


4SEMO.com, Inc. v. Southern Illinois Storm Shelters, Inc.




This appeal involves a long-running trademark dispute over ownership and misuse of a word-mark and logo for below-ground storm shelters. The story begins in 2005 when a Missouri-based home-remodeling firm known as 4SEMO.com Inc. began selling storm shelters manu... More... $0 (10-08-2019 - IL)


Guillermo Robles v. Domins's Pizza, LLC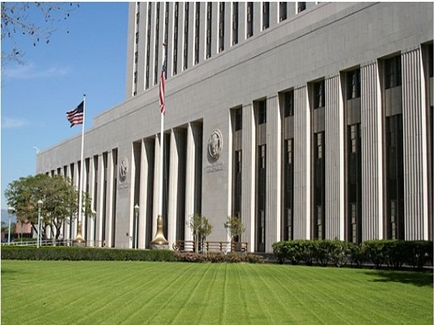 Plaintiff Guillermo Robles, a blind man, appeals from the district court's dismissal of his complaint alleging violations of the Americans with Disabilities Act, 42 U.S.C. § 12101, and California's Unruh Civil Rights Act (UCRA)... More... $0 (10-08-2019 - CA)


National Collegiate Athletic Association v. Governor of the State of New Jersey





Temporary restraining orders are not always a sure bet. Federal Rule of Civil Procedure 65(c) requires the party seeking a TRO to "... More... $0 (10-03-2019 - NJ)


MICHAEL SCHULTZ vs SAMANTHA MOORE
Call Kent Morlan at 888-354-4529 if you need a lawyer ⚖








In July 2018, Appellee filed a petition for protection against dating v... More... $0 (09-30-2019 - FL)


VME GROUP INTERNATIONAL, LLC, et al., vs THE GRAND CONDOMINIUM ASSOCIATION, INC., et al.
Call Kent Morlan at 888-354-4529 if you need a lawyer ⚖








Petitioners, VME Group International, LLC, Omni Property Management, LL... More... $0 (09-27-2019 - FL)


HARVARD FINANCIAL SERVICES, LLC, et al., vs ASTRA REMY-CALIXTE
Call Kent Morlan at 888-354-4529 if you need a lawyer ⚖








This appeal arises from a 2007 foreclosure action (the "2007 Foreclosur... More... $0 (09-27-2019 - FL)


Scott Breiding v. Eversource Energy





Eversource Energy and Avangrid,
Inc. ("the defendants") are two large energy companies that
purchase natural gas directly from producers and then resell that
gas to retail natural gas consumers throughout New England. In
order to transport the natural gas that the... More... $0 (09-23-2019 - MA)


Donald J. Trump v. Cyrus R. Vance, Jr.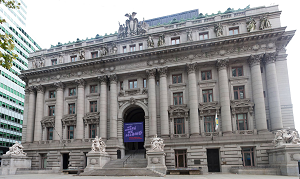 New York, NY - Donald J. Trump sued Cyrus Jr., in his official as District of Attorney of the County of New York seeking an injunction preventing the Defendant from obtaining the company and personal tax returns for Mr. Trump and his companies for an eight year period fro... More... $0 (09-20-2019 - NY)


Andrew Namiki Roberts v. City and County of Honolulu




Andrew Roberts (Roberts) appeals the district court's
award of attorney's fees to his counsel, Richard Holcomb
(Holcomb) and Alan Beck (Beck), following settlement of a
civil rights action. Specifically, Roberts conten... More... $0 (09-19-2019 - CA)


City of Dana Point v. New Methods Wellness, Inc.
Appeal from a judgment of the Superior Court of Orange County, Glenn R.
Salter, Judge. Affirmed.
Garner Health Law and Craig B. Garner for Defendants and Appellants.
Rutan & Tucker and Robert O. Owen for Plaintiff and Respondent.
* * *
2
Defendant New Method Wellness, Inc. (New Method), runs a drug
treatment facility and houses some of its patients in three residences (... More...

$0 (09-14-2019 - CA)


Cheryl Thurston v. Midvale Corporation




Cheryl Thurston is blind and uses screen reader software (a
screen reader) to access the Internet and read website content.
She filed this lawsuit after she could not access appellant's
restaurant website, www.whisperloungela.com, with her screen
reader. Her... More... $0 (09-06-2019 - CA)


United States of America v. Topway Enterprises, d/b/a Kazy's Gourmet, Jeff Liao, Ying Chen, and Adwin Liao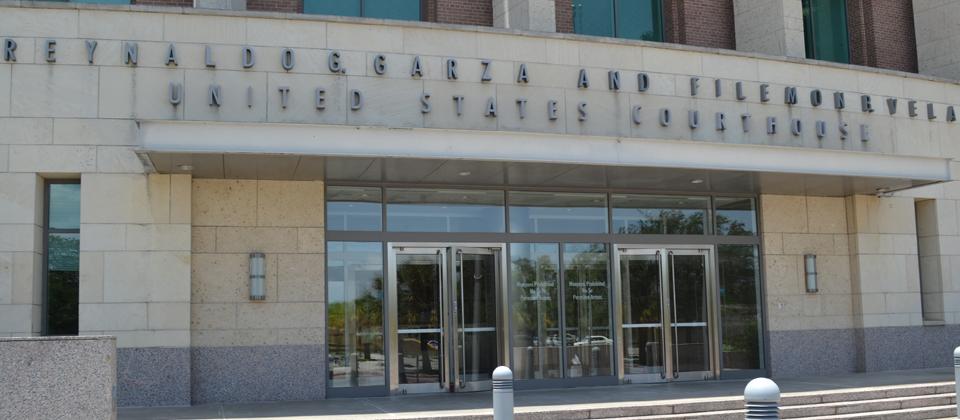 Houston, TX - District Court Orders Texas Company to Stop Selling Adulterated Food

A federal court permanently enjoined a Houston, Texas, company from processing and distributing adulterated seafood products in violation of federal law... More... $0 (08-31-2019 - TX)


Keschel Collins v. Tony Thurmond, as Superintendent, etc.




The present case arises from information released to the public regarding
suspensions, transfers, and other disciplinary proceedings in the Kern High School
District of Kern County (KHSD). The data released allegedly demonstrates that racial
bias has affected how KHSD disciplines minority stude... More... $0 (08-29-2019 - CA)


Association for Los Angeles Deputy Sheriffs v. The Superior Court of Los Angeles County, Los Angeles Count Sheriff's Department, Real Party in Interest

MoreLaw Legal Marketing Services
Cost Effective Legal Professional Marketing Services
Call: 888-354-4592 Today!






This case concerns the relationship between prosecutors'
constitutional duty to disclose ... More... $0 (08-28-2019 - CA)


Howard Jarvis Taxpayers Association v. Gavin Newsom, as Governor




In 2016 the Legislature passed and the Governor signed Senate Bill No. 1107,
amending Government Code section 85300,
1 a part of the Political Reform Act of 1974
(§§ 81000 et seq.) (Act). Section 85300 was added by Proposition 73, an initiative
measure in 1988 prohibiting publi... More... $0 (08-27-2019 - CA)


Chemehuevi Indian Tribe v. John McMahon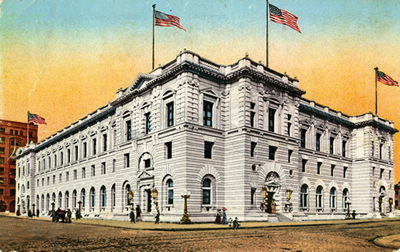 In 2015, San Bernardino County Sheriff's Deputies cited four enrolled members of the Chemehuevi Indian Tribe for violating California regulatory traffic laws. Two of the Tribe's members were cited on Section 36 of Township 5 North, Range 24 East ("Section 36"), a one square mile plot the ... More... $0 (08-20-2019 - CA)


Next Page