Injunction Law
City of Philadelphia v. Attorney General of the United State of America





The City of Philadelphia has received funds under the federal Edward Byrne Memorial Justice Assistance Grant Program ("Byrne JAG") every year since the program's inception
in 2006. Last year, however, the Justice Department notified
the City that it was withholding its FY... More... $0 (02-15-2019 - PA)


United States of America v. Scott Valente




23 Scott Valente ("Valente") appeals from the district court's amended
24 judgment of conviction entered on July 21, 2017. He contends that his sentence was
25 procedurally and substantively unreasonable and that the district court lacked
26 authority to impose the am... More... $0 (02-15-2019 - NY)


STATE OF MISSOURI, ex rel., KIMBERLY M. GARDNER, ATTORNEY OF THE CITY OF ST. LOUIS vs. HONORABLE MICHAEL F. STELZER, CIRCUIT JUDGE, DIVISION SIX, TWENTY-SECOND CIRCUIT
MoreLaw Suites - Legal Suites and Virtual Offices
The Best Places In Downtown Tulsa To Practice Law
406 South Boulder and 625 South Denver - 918 - 582-3993



... More... $0 (02-14-2019 - MO)


James Benjamin v. John Stemple



The Rebekah C. Benjamin Trust owns vacant properties in Saginaw. James Benjamin is its trustee. The Saginaw law, formally known as the Unsupervised ... More... $0 (02-13-2019 - )


James Benjamin v. Jones Family Trust






Most cities in America regulate vacant properties and the risks
to the public health and safety that come with them. Saginaw is no different. Located in eastern
Michigan, the city requires owners of vacant property to register their property with the city.
The registration ... More... $0 (02-12-2019 - MI)


R.J. REYNOLDS TOBACCO COMPANY, et al. vs SAUNDRA ALONSO, as Personal Representative of the ESTATE OF FRANCIS ALONSO, et al.


The cases we address in this proceeding are Engle1 progeny tobacco cases. In another Engle progeny tobacco ... More... $0 (02-08-2019 - FL)


RAYNESSA PARRIS vs IN THE MATTER OF: SHANTA BUTLER
MoreLaw Suites - Legal Suites and Virtual Offices
The Best Places In Downtown Tulsa To Practice Law
406 South Boulder and 625 South Denver - 918 - 582-3993



... More... $0 (02-08-2019 - FL)


VERIZON WIRELESS PERSONAL COMMUNICATIONS, LP vs CHRISTOPHER BATEMAN



In 2011, Mr. Bateman obtained cell phone service from Verizon. Mr. Bateman agreed to the terms of Verizon's Customer Agreement. The... More... $0 (02-08-2019 - FL)


The Depot, Inc. v. Caring for Montanians, Inc. d/k/a Blue Cross Blue Shield of Monatna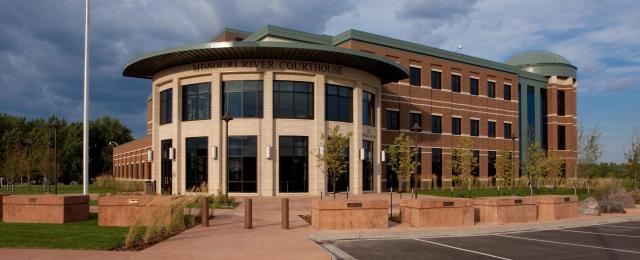 Plaintiffs are three small employers in Montana who are
members of the Montana Chamber of Commerce.
Defendants are health insurance companies that marketed
fully insured health insurance plans to the Chamber's
members branded "Chamber Choices." From 2006 until... More... $0 (02-07-2019 - MT)


Meierhenry Sargent, LLP v. Bradley Williams; Kerry Williams





This appeal presents a pair of issues arising out of a fee dispute between a law firm, Meierhenry Sargent LLP, and two dissatisfied clients, Bradley and Kerry Williams. After removing the firm's lawsuit seeking to recover its unpaid fees to federal court, the Williamses stayed the action to allow... More... $0 (02-07-2019 - SD)


Jackson County Bank v. Mathew R. DuSablon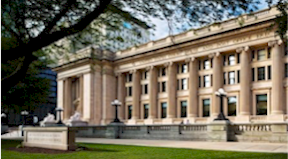 Jackson County Bank sued its former
employee, Mathew R. DuSablon, in Indiana state court, asserting
various state law claims, including theft of property
and breach of contract. Following his unsuccessful motion to
dismiss, DuSablon removed the case to federal ... More... $0 (02-07-2019 - IN)


Jesse Romero v. Titlemax of New Mexico, Inc. and TMX Finance, LLC; Tracy Young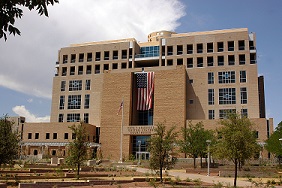 This is an interlocutory appeal from a partial denial of a motion to compel
arbitration. Plaintiff-Appellee Jesse Romero filed a class action complaint in New
Mexico state court against Defendants-Appellants TitleMax of New Mexico, Inc.,
TMX Finance LLC, and Tra... More... $0 (02-06-2019 - NM)


United States of America v. Donald Iley





For crimes of fraud and deceit, § 2B1.1(b)(9)(C) of the U.S. Sentencing
Guidelines Manual ("U.S.S.G." or "Guidelines") provides for a two-level
sentencing enhancement if the defendant's offense conduct violated "any prior,
specific judicial or administra... More... $0 (02-04-2019 - CO)


Booking.com B.V. v. The United States Patent and Trademark Office





The United States Patent and Trademark Office (the "USPTO") and Booking.com ("Booking.com") both appeal the district court's summary judgment ruling regarding the protectability of the proposed trademark BOOKING.COM.1 The USPTO appeals on the ground that the district court erred in con... More... $0 (02-04-2019 - VA)


NEW WASTE CONCEPTS, INC. -vs- APPLEGATE INSULATION LLC, ET AL.



Appellee filed the instant action against Appellants for declaratory judgment
and damages for tor... More... $0 (02-02-2019 - OH)


First State Bank of Roscoe; John R. Beyers v. Brad Allen Stabler; Brenda Lee Stabler





First State Bank of Roscoe (the "Bank") and John R. Beyers appeal the
judgment of the district court affirming a bankruptcy 1 court order holding them in
1The Honorable Roberto A. Lange, United States District Judge for the District
of South Dakota, affirming the order... More... $0 (01-31-2019 - SD)


Frieda Aaron v. Maureen O'Connor and Mark R. Schweikert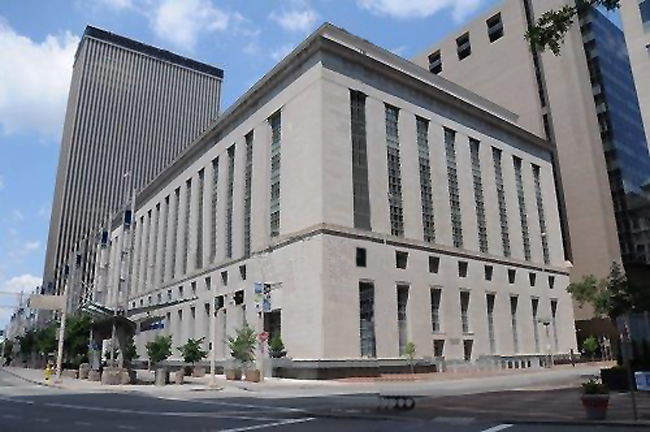 A large group of plaintiffs brought medical malpractice claims in Ohio state court against a doctor who operated on them and against several hospitals where he worked. The plaintiffs allege that the judge presiding over their case, Judge Mark R. Schweikert, and Chief Justice Maureen O... More... $0 (01-31-2019 - OH)


WD 19790 V. DAN TRUST




WD is the owner of a property that is sandwiched between and directly adjacent
to Dan's two properties located in Miami Bea... More... $0 (01-24-2019 - FL)


Jake Allen Dailey vs Michael Jeffrey Roth





Florida law authorizes a "cause of action for an injunction for protection in cases of repeat violence." § 784.046(2), Fla.... More... $0 (01-24-2019 - FL)


In re Volkswagen "Clean Diesel" Marketing, Sales Practices, and Product Liability Litigation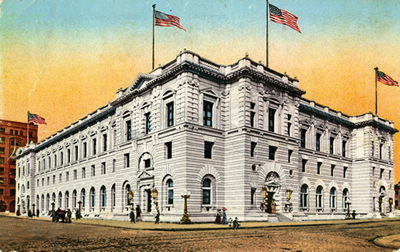 Appellants are lawyers and law firms that represented class members in an underlying class action that secured a settlement of more than $10 billion and an additional award of $175 million in fees for class counsel. Non-class counsel filed 244 motions for attorneys' fees. In a single... More... $0 (01-22-2019 - CA)


GBRB PROPERTIES, LLC v. PATRICIA A. HILL and DAVID L. HILL and SERGIO RAYMONDO and MARIA G. AMADOR, Husband and Wife, and SERGIO'S PORTABLE WELDING, INC



More often than not, when you buy real estate in Kansas, there are strings attached to the property. These strings often come in the ... More... $0 (01-22-2019 - KS)


The Church of Our Lord and Savior Jesus Christ v. City of Markham, Illinois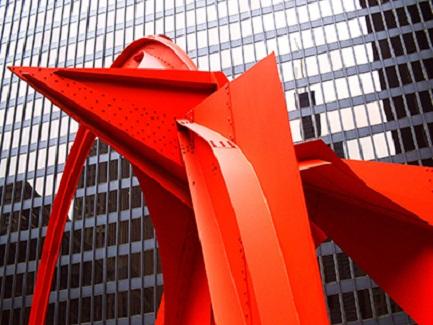 In the City of Markham, Illinois,
16018 South Spaulding Avenue (the "Property") is home to
The Church of Our Lord and Savior Jesus Christ. We use the
word "home" literally and figuratively: the church converted
... More... $0 (01-18-2019 - IL)


Planned Parenthood of Greater Texas Family Planning and Preventative Health Services, Inc., et al. v. Charles Smith





The Texas Health and Human Services Commission's Office of Inspector General ("OIG") sought to terminate the Medicaid provider agreements of Planned Parenthood affiliates throughout the state. The agency based this
1 Judge Haynes concurs in the judgment only.
United State... More... $0 (01-18-2019 - )


Michelle A. Pont v. Jeffery D. Pont
Michelle Pont1 appeals from a $90,000 award in attorney
fees and costs in favor of her ex-spouse Jeffery Pont. The parties
were initially engaged in a marital proceeding, which they
resolved by entering into a stipulated judgment. That judgment
included a release, continued family law court enforcement
jurisdiction, and attorney fees to the prevailing party who was
"forced ... More...

$0 (01-17-2019 - CA)


Marcia W. Davilla v. Enable Midstream Partners, L.P.





Enable Intrastate Transmission, LLC owns and operates a natural gas
pipeline that crosses Indian allotted land in Anadarko, Oklahoma. A twenty-year
easement for the pipeline expired in 2000. Enable failed to renew the easement
but also failed to remove t... More... $0 (01-10-2019 - OK)


Next Page