Injunction Law
Gold Value Int'l Textile, Inc. dba Fiesta Fabric v. Gypsy 05, Inc.; Eminent, Inc. dba Revolve


Plaintiff alleged copyright infringement and vicarious and/or contributory copyright infringement of 3 fabric designs, which designs plaintiff claimed to have registered for copyrights. Plaintiff alleged that defen... More... $0 (07-16-2019 - )


Frances Rivera v. Jennifer Kent

MoreLaw Virtual Receptionists
Never Miss Another Call
Don't Wait - Call 918-582-6422 Today!









Several applicants for benefits under the Medi-Cal program and an advocac... More... $0 (06-28-2019 - CA)


United States of America v. Kristin Comella, US Stem Cell Clinic Inc., and US Stem Cell LLC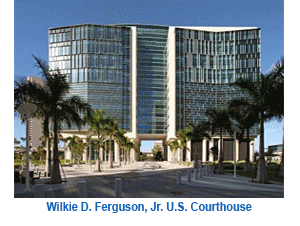 Miami, FL - Florida Company Barred from Using Experimental Stem Cell Drugs on Patients

A federal court ordered a Florida company claiming to offer stem cell treatments to stop selling or providing such products to patients.

In a complaint filed May 9, 2018,... More... $0 (06-25-2019 - FL)


County of Sonoma v. Mark Gustely
Respondent Mark Gustely failed to comply with an administrative order finding
various violations of county codes on his property and ordering him to abate the
violations and pay abatement costs and civil penalties. When the County of Sonoma
(County) filed an action in the superior court to enforce the codes, enjoin further
violations and recover penalties, costs and attorney fees, ... More...

$0 (06-25-2019 - CA)


Glenn Eisen v. Ardeshir Tavangarian
Following a bench trial the court entered judgment and
granted an injunction in favor of Glenn Eisen and Alison Eisen,
finding that Ardeshir Tavangarian, Tania Tavangarian and
619 Properties, LLC had violated the view protection provisions
of paragraphs 1 and 11 of the covenants, conditions and
restrictions (CC&R's) applicable to the parties' neighboring
properties in the M... More...

$0 (06-23-2019 - CA)


Park Management Corp. v. In Defense of Animals, Joseph Cuviello, Intervener and Appellant

MoreLaw Virtual Receptionists
Never Miss Another Call
Don't Wait - Call 918-582-6422 Today!









Animal rights activist Joseph Cuviello appeals the entry of a permanent i... More... $0 (06-22-2019 - CA)


Glenn Eisen v. Ardeshir TavanGarian
Following a bench trial the court entered judgment and
granted an injunction in favor of Glenn Eisen and Alison Eisen,
finding that Ardeshir Tavangarian, Tania Tavangarian and
619 Properties, LLC had violated the view protection provisions
of paragraphs 1 and 11 of the covenants, conditions and
restrictions (CC&R's) applicable to the parties' neighboring
properties in the M... More...

$0 (06-21-2019 - CA)


American Legion, et al. v. American Humanists Association, et al.





Since 1925, the Bladensburg Peace Cross (Cross) has stood as a tribute to 49 area soldiers who gave their lives in the First World War. Eighty-nine years after the dedi-cation of the Cross, respondents filed this lawsuit, claim-ing that they are offended by the... More... $0 (06-20-2019 - MD)


United Grand Corporation v. Malibu Hillbillies, LLC, Cyrus Sanai, Objector and Appellant
This is the fifth and presumably final appeal in a lawsuit
which began in August 2014 as a garden variety commercial rent
dispute. In brief, Malibu Hillbillies LLC did not pay rent to its
landlord, appellant United Grand Corporation. United Grand
filed a civil action to recover the overdue rent from Malibu
Hillbillies and its guarantor, respondent Marcie Stollof.
Although a... More...

$0 (06-14-2019 - CA)


City and County of San Francisco v. Uber Technologies, Inc.

Appellants Uber Technologies, Inc., Raiser-CA, LLC, and Rasier, LLC
(collectively, Uber) challenge an order directing them to comply with administrative
subpoenas issued by the City Attorney of San Francisco (the City Attorney) for reports
and data submitted to the California Public Utility Commission (CPUC).1
We find that it was within the City Attorney's investigative powers... More...

$0 (06-12-2019 - CA)


DAVID BOX v. J.B. HUNT TRANSPORT, INC.
MoreLaw Virtual ReceptionistsOur Team Will Answer Your Phone When You Cannot


After we reversed and remanded, Box filed a motion for damages and attorney's fees
against J.B. Hunt. Box sought damages i... More... $0 (06-10-2019 - AR)


DAVID DOUGLAS COLEMAN vs. TINA ELIZABETH RAZETE
MoreLaw Virtual ReceptionistsNo More Robo Calls With MoreLaw Receptionists


Coleman was a relationship consultant and public speaker. He spoke
over 70 times a year primarily to college groups ... More... $0 (06-05-2019 - OH)


Arkady Berger v. Gary Varum
Plaintiff Arkady Berger sought to collect an underlying judgment against
defendant Gary Varum and his company, defendant Telesis Engineers, Inc. (jointly the
Varum defendants). Berger alleged the Varum defendants fraudulently transferred assets
to other defendants in an effort to avoid paying the judgment. While Berger's
enforcement action against the Varum defendants and defendant... More...

$0 (06-04-2019 - CA)


United States of America v. Thomas G. Thompson





Defendant-Appellant Thomas Thompson appeals the district court's denial of his motion to terminate his civil-contempt sanctions in accordance with 28 U.S.C. § 1826. Because we determine that Thompson's sanctions do not fall
>
No. 17-4264 United... More... $0 (05-29-2019 - OH)


Secretary of Labor v. Timberline South, LLC; Jim Payne




Defendant Timberline South, LLC (Timberline) is a timber-harvesting company that operates solely in Michigan, but uses logging and harvesting equipment and trucks that were

No. 18-1763 SOL v. Timberline South, et al. Page 2
manufactured outside of Michigan. The Secretary of Labor (t... More... $0 (05-29-2019 - MI)


Tobias Kahan v. City of Richmond
Tobias Kahan purchased property in Richmond, California at a foreclosure sale.
Shortly before the sale, the City of Richmond (City) had recorded a "special assessment"
lien against the property for unpaid garbage collection fees, pursuant to a municipal
ordinance. When Kahan later sold the property, he had to pay the delinquent garbage
fees as well as administrative charges and esc... More...

$0 (05-26-2019 - CA)


League of Women Voters of Michigan, et al. v. Jocelyn Benson, in her capacity as Michigan Secretary of State, et al.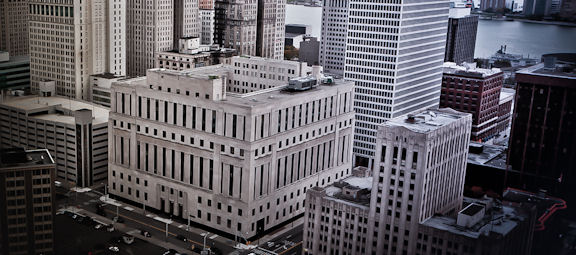 The League of Women Voters of Michigan ("League"),
numerous League members ("League Plaintiffs"), and several Democratic voters ("Individual
Plaintiffs") bring suit against Jocelyn Benson, the Michigan Secretary of State in her official
capacity, under 42 U.S.C. §§ 1983 and 19... More... $0 (05-24-2019 - MI)


United States of America v. Askins & Miller Orthopedics, P.A., Roland V. Askins, III and Philip H. Askins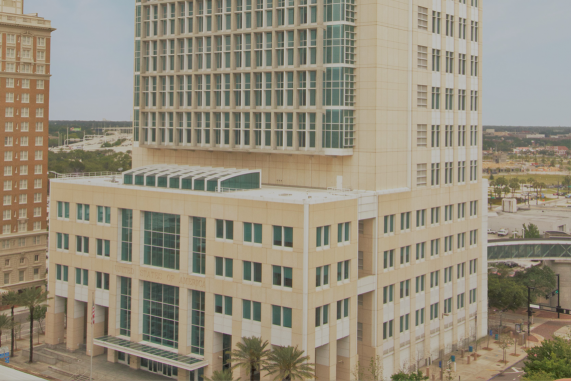 The IRS says it needs a preliminary injunction against Askins & Miller Orthopaedics—a serial employment-tax delinquent—to ensure that it gets its due as taxes continue to pile up. It could just wait for nonpayment and later seek a Case... More... $0 (05-23-2019 - FL)


Phyllis Schlafly Revocable Trust v. Anne Cori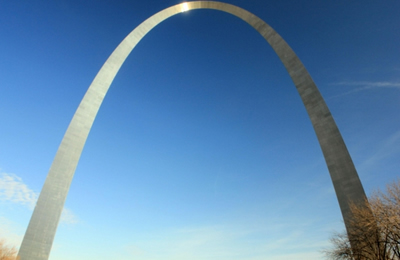 In this consolidated appeal, the Phyllis Schlafly Revocable Trust (PSRT), Eagle
Trust Fund (ETF), and Eagle Forum Education and Legal Defense Fund (EFELDF)
(collectively, the trusts) appeal from the district court's1 denia... More... $0 (05-22-2019 - MO)


Wayne Penn Schafer v. Centerpoint Energy Oklahoma Gas, d/b/a CenterPoint Energy Resources Corp.

MoreLaw Suites

Legal Suites and Virtual Offices In Downtown Tulsa
Petroleum Club Building
601 South Boulder
918-582-3993 or info@morelaw.com
More... $0 (05-22-2019 - OK)


Sunnie H. Han v. Richard Hallberg, Jr.

MoreLaw Virtual Receptionists
Never Miss Another New Client Call








In 1975, four dentists formed a partnership to acquire and
maintain a dental office building. In 1994, th... More... $0 (05-22-2019 - CA)


Lawrence Willson v. City of Bel-Nor, Missouri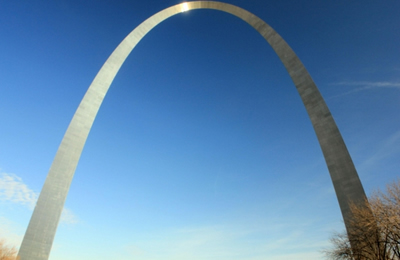 Lawrence Willson moved to preliminarily enjoin enforcement of a Bel-Nor
ordinance restricting the number of signs displayed on private property. The district
court denied the motion. Having jurisdiction under § 1292(a)(1),... More... $0 (05-20-2019 - MO)


Ralph Colombo v. Kinkle, Rodiger & Spriggs
A vexatious litigant's request to sue his attorneys for legal malpractice was
denied by the superior court, as was his motion for reconsideration of that request. This
court denied extraordinary relief. Undaunted, the vexatious litigant asked a different
presiding judge to give him leave to file the identical legal malpractice complaint. This
time, his request was granted and the c... More...

$0 (05-20-2019 - CA)


United States of America v. Kevin B. Merrill




Baltimore, MD - Front Man Pleads Guilty to $550 Million Ponzi Scheme—One of the Largest Ever Charged in Maryland

Kevin Merrill Also Admits to Obstructing Justice After his Arrest; SEC Has Related Civil Action

Kevin B. Merrill, age 53, of Towson, Maryland, pleade... More... $0 (05-19-2019 - MD)


CHRISTOPHER LEON JACOBS vs STATE OF FLORIDA




On March 29, 2016, Jacobs entered the Palm River Laundromat,... More... $0 (05-19-2019 - FL)


Next Page