Injunction Law
Deanna J. Robinson v. Hunt County





Deanna J. Robinson sued Defendants Hunt County, Sheriff Randy Meeks, and several employees of the Hunt County Sheriff's Office (HCSO), alleging unconstitutional censorship on the HCSO Facebook page. The district court den... More... $0 (04-16-2019 - )


Margaret Summers v. Martine Colette

MoreLaw Virtual Receptionists
Nosotros hablamos español



While serving as a director of a nonprofit public benefit
corporation called Wildlife Waystation, Margaret Summers filedMore... $0 (04-16-2019 - CA)


Wildearth Guardians v. Tamara Conner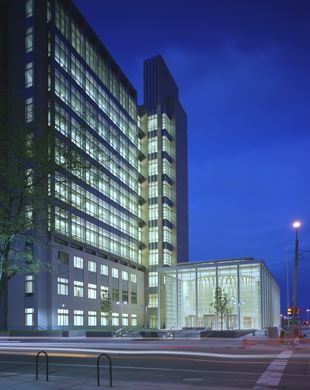 The dispute before us concerns the Tennessee Creek Project (the Project), an effort
of the United States Forest Service (the Service) in the San Isabel and White River
National Forests to protect the forest from insects, disease, and fire; improve wildlife
habi... More... $0 (04-15-2019 - CO)


Lewis A. Brandon, III v. The City of Greensboro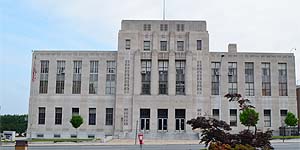 After eight voting citizens of Greensboro, North Carolina, ("Citizens") prevailed in an action under 42 U.S.C. § 1983 against the Guilford County Board of Elections, successfully challenging as unconstitutional a 2015 state law that redrew Greensboro City Council districts and obtainin... More... $0 (04-15-2019 - NC)


John Doe v. Federal Election Commission
This is an appeal from the decision of the district court reftising to enjoin the Federal
Election Commission from releasing information identifying a
trust and its trustee in connection with a misreported federal
campaign contribution. Doe v. FEC, 302 F. $upp. 3d 160
(D.D.C. 201$).
Plaintiffs — the trust and its trustee — appear incognita as
John Doe 2 and John Doe 1. They... More...

$0 (04-12-2019 - DC)


United States of America v. Juan Thompson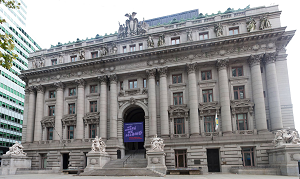 Defendant‐Appellant Juan Thompson appeals from a judgment of the
United States District Court for the Southern District of New York (Castel, J.)
sentencing him to 60 months' imprisonment for cyberstalking, 18 U.S.C.
§ 2261A(2), and making hoax threats, 1... More... $0 (04-10-2019 - NY)


PATRICIA L. BERRY vs. RONALD D. BOWLING, ET AL.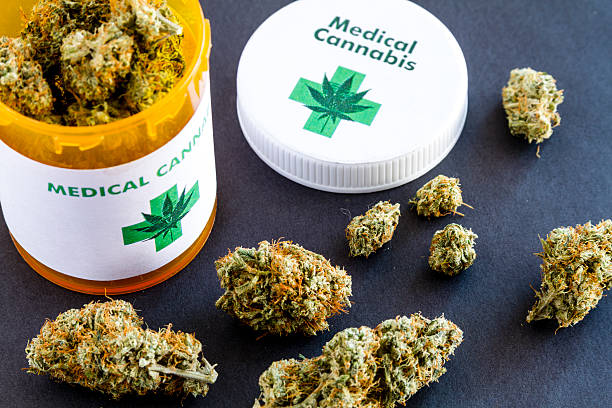 Sooner Cannabis Consultants


Click Here For... More... $0 (04-10-2019 - OH)


OFFICE OF THE ATTORNEY GENERAL, DEPARTMENT OF LEGAL AFFAIRS vs NATIONWIDE POOLS, INC.




The OAG sued defendant Nationwide Pools, Inc., for deceptive trade practices and implementing a surcharge for credit card usage. The OAG asked the court to declare the practices unfair, enjoin the defendan... More... $0 (04-06-2019 - FL)


Melissa Komorsky v. Farmers Insurance Exchange



Melissa Komorsky appeals from a judgment in favor of
Farmers Insurance Exchange (Farmers) and Truck Insurance
Exchange (Truck). Komorsky's mother, Linda Liker, wa... More... $0 (04-04-2019 - CA)


ROBERTO SIMON RINCON v. STATE OF KANSAS




Following a bench trial on stipulated facts, and after preserving his right t... More... $0 (04-03-2019 - KS)


United States of America v. State of Alabama




Birmingham, AL - Justice Department Alleges Conditions in Alabama Men's Prisons Violate the Constitution

The Department of Justice's Civil Rights Division and the U.S. Attorney's Offices for the Northern, Middle, and Southern Districts of Alabama today concluded that there is reas... More... $0 (04-03-2019 - AL)


National Asian American Coalition v. Gavin Newsom, as Governor




This appeal arises out of the subprime mortgage crisis, a nationwide banking
emergency that began in 2007 with the collapse of a housing financing bubble created in
large part by an increase in housing speculation and subprime lending practices. This
crisis led to a deep recession in the Unite... More... $0 (04-03-2019 - CA)


Angela Rel v. Pacific Bell Mobile Services




The trial court dismissed this proposed class action lawsuit because plaintiffs
failed to comply with Code of Civil Procedure section 583.310,1 which requires an action
to "be brought to trial within five years after the action is commenced against the
defendant." The main... More... $0 (04-02-2019 - CA)


Damien Guedes v. Bureau of Alcohol, Tobacco and Explosives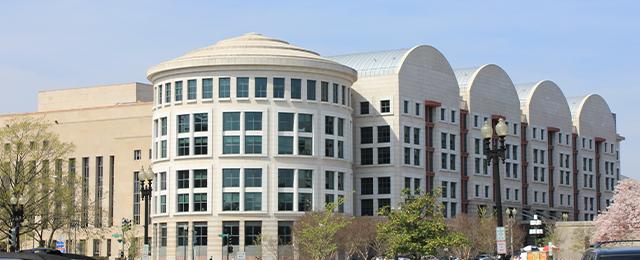 In October 2017, a lone gunman armed with bump-stock-enhanced semiautomatic weapons murdered 58 people and wounded hundreds more in a mass shooting at a concert in Las Vegas, Nevada. In the wake of that tragedy, the Bureau of Alcohol, Tobacco, Firearms and Explosives ("Bureau... More... $0 (04-01-2019 - DC)


Bertha A. Molinaro v. Michael M. Molinaro
Michael Molinaro appeals from a restraining order issued
under the Domestic Violence Prevention Act (DVPA) (Fam. Code,
§ 6200 et seq.).
1 We conclude the part of the restraining order
prohibiting Michael from posting anything about his divorce case
on Facebook constitutes an overbroad, invalid restraint on his
freedom of speech. We therefore will reverse that provision and<... More...

$0 (04-01-2019 - CA)


Federal Trade Commission v. Office Depot, Inc., at al.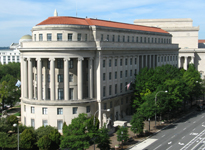 Washington, DC - Office Depot and Tech Support Firm Will Pay $35 Million to Settle FTC Allegations That They Tricked Consumers into Buying Costly Computer Repair Services

Office Depot, Inc. and a California-based tech support software provider have agreed... More... $0 (03-30-2019 - )


Scott Lynn Gibson, a/k/a Vanessa Lynn v. Bryan Collier




A state does not inflict cruel and unusual punishment by declining to provide sex reassignment surgery to a transgender inmate. The only federal court of appeals to decide such a claim to date has so held as an en banc court. See Kosilek v. Spencer, 774 F.3d 63, 76–78, 87–89, 96 (1st C... More... $0 (03-30-2019 - TX)


Pang Yen Chen v. Sharmad Berenjian
After obtaining money judgments against Shazad Berenjian, Pang Yen
Chen sued him and his brother Sharmad Berenjian1
for fraudulent transfer under the
Uniform Voidable Transactions Act (UVTA), Civil Code section 3439 et seq., formerly
known as the Uniform Fraudulent Transfer Act (see Stats. 2015, ch. 44, § 3). Chen
alleged Shazad and Sharmad had attempted to thwart Chen's attemp... More...

$0 (03-29-2019 - CA)


Anmarie Calgaro v. St. Louis County, et al.





Anmarie Calgaro sued several parties alleging violations of her parental rights
over one of her minor children under the Due Process Clause of the Fourteenth
Amendment. The district court1 granted the defendants' dispositive motions and
dismissed the complaint with pre... More... $0 (03-25-2019 - MN)


Teresa Buchanan v. F. King Alexander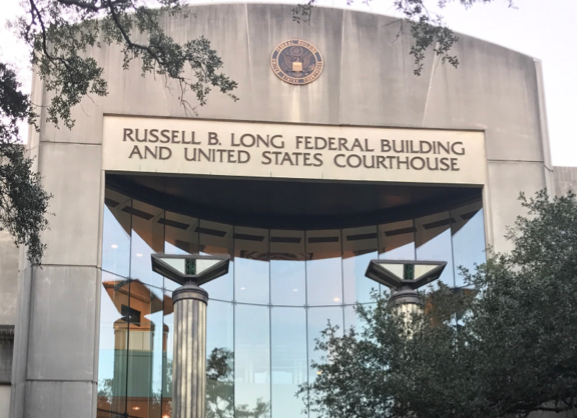 Plaintiff-Appellant Dr. Teresa Buchanan ("Dr. Buchanan") was fired from her tenured professorship by the Board of Supervisors ("the Board") of Louisiana State University and Agricultural and Mechanical College ("LSU") in June 2015. In January 2016, Dr. Buchanan filed the instant lawsui... More... $0 (03-22-2019 - LA)


Alliance For Good Government v. Coalition for Better Government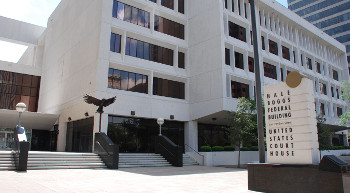 The district court granted Alliance for Good Government summary judgment on its trademark infringement claim against Coalition for Better Government, enjoined Coalition from the use of both its logo and its trade name, and then awarded Alliance attorney's fees incurred in bri... More... $0 (03-22-2019 - LA)


Augustine Pacheco v. Honeywell International, Inc.
This is a class action filed in November 2017 by former Minnesota employees
of Honeywell International Inc. who retired before age 65 during the terms of
Honeywell's 2007 and 2010 collective bargaining agreements (CBAs) with Local
1145 of the International Brotherhood of Teamsters. Plaintiffs alleged that
Honeywell's announced plan to terminate early retiree healthcare benefits at ... More...

$0 (03-21-2019 - MN)


David E. Kaplan v. Reed Smith, L.L.P.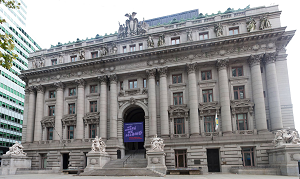 Appeal from an order of the United States District Court for the Southern
District of New York (Naomi R. Buchwald, J.) enjoining proceedings in Reed
Smith LLP v. Wohl, Index No. 155574/2017 (N.Y. Sup. Ct. N.Y. Cty. filed June 19,
2017) under the in‐aid... More... $0 (03-20-2019 - NY)


DIANE E. and THOMAS G. SCANLON v. BOARD OF COUNTY COMMISSIONERS OF JOHNSON COUNTY, et al.



The Scanlons owned and lived in a residence in an unincorporated part of southern Johnson County. On October 24, 2016, LC Town, LLC (LC), on behalf of... More... $0 (03-14-2019 - KS)


1305 Ingraham, LLC. v. City of Los Angeles
This appeal concerns the development of a mixed-use
commercial and affordable housing project at the intersection of
7th Street and Witmer Street in Los Angeles. Appellant 1305
Ingraham, LLC filed an administrative appeal challenging
respondent City of Los Angeles's project permit compliance
review. The City scheduled but never held a hearing on the
appeal. A few days after... More...

$0 (03-13-2019 - CA)


Next Page