Injunction Law
Donald J. Trump v. Cyrus R. Vance, Jr.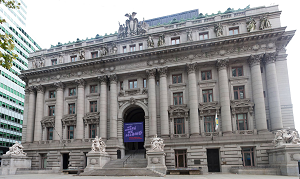 New York, NY - Donald J. Trump sued Cyrus Jr., in his official as District of Attorney of the County of New York seeking an injunction preventing the Defendant from obtaining the company and personal tax returns for Mr. Trump and his companies for an eight year period fro... More... $0 (09-20-2019 - NY)


Andrew Namiki Roberts v. City and County of Honolulu




Andrew Roberts (Roberts) appeals the district court's
award of attorney's fees to his counsel, Richard Holcomb
(Holcomb) and Alan Beck (Beck), following settlement of a
civil rights action. Specifically, Roberts conten... More... $0 (09-19-2019 - CA)


City of Dana Point v. New Methods Wellness, Inc.
Appeal from a judgment of the Superior Court of Orange County, Glenn R.
Salter, Judge. Affirmed.
Garner Health Law and Craig B. Garner for Defendants and Appellants.
Rutan & Tucker and Robert O. Owen for Plaintiff and Respondent.
* * *
2
Defendant New Method Wellness, Inc. (New Method), runs a drug
treatment facility and houses some of its patients in three residences (... More...

$0 (09-14-2019 - CA)


Cheryl Thurston v. Midvale Corporation




Cheryl Thurston is blind and uses screen reader software (a
screen reader) to access the Internet and read website content.
She filed this lawsuit after she could not access appellant's
restaurant website, www.whisperloungela.com, with her screen
reader. Her... More... $0 (09-06-2019 - CA)


United States of America v. Topway Enterprises, d/b/a Kazy's Gourmet, Jeff Liao, Ying Chen, and Adwin Liao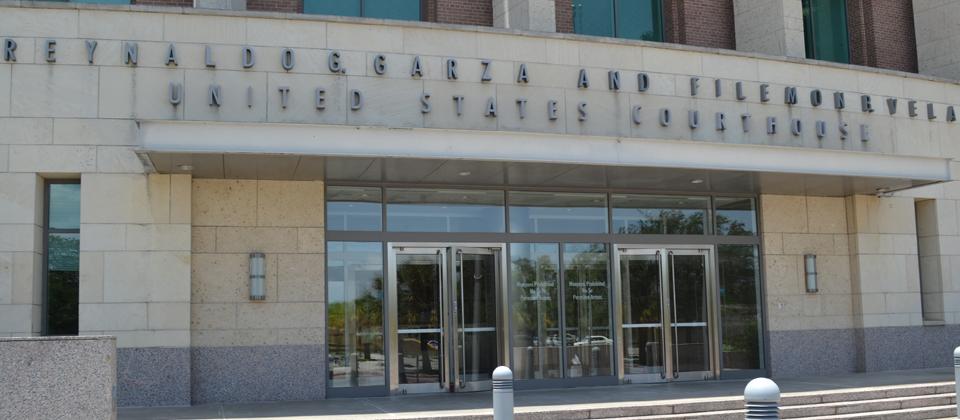 Houston, TX - District Court Orders Texas Company to Stop Selling Adulterated Food

A federal court permanently enjoined a Houston, Texas, company from processing and distributing adulterated seafood products in violation of federal law... More... $0 (08-31-2019 - TX)


Keschel Collins v. Tony Thurmond, as Superintendent, etc.




The present case arises from information released to the public regarding
suspensions, transfers, and other disciplinary proceedings in the Kern High School
District of Kern County (KHSD). The data released allegedly demonstrates that racial
bias has affected how KHSD disciplines minority stude... More... $0 (08-29-2019 - CA)


Association for Los Angeles Deputy Sheriffs v. The Superior Court of Los Angeles County, Los Angeles Count Sheriff's Department, Real Party in Interest

MoreLaw Legal Marketing Services
Cost Effective Legal Professional Marketing Services
Call: 888-354-4592 Today!






This case concerns the relationship between prosecutors'
constitutional duty to disclose ... More... $0 (08-28-2019 - CA)


Howard Jarvis Taxpayers Association v. Gavin Newsom, as Governor




In 2016 the Legislature passed and the Governor signed Senate Bill No. 1107,
amending Government Code section 85300,
1 a part of the Political Reform Act of 1974
(§§ 81000 et seq.) (Act). Section 85300 was added by Proposition 73, an initiative
measure in 1988 prohibiting publi... More... $0 (08-27-2019 - CA)


Chemehuevi Indian Tribe v. John McMahon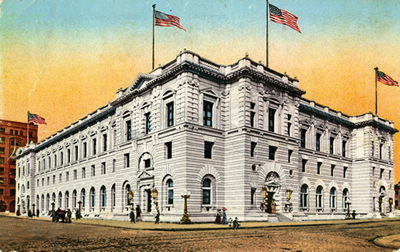 In 2015, San Bernardino County Sheriff's Deputies cited four enrolled members of the Chemehuevi Indian Tribe for violating California regulatory traffic laws. Two of the Tribe's members were cited on Section 36 of Township 5 North, Range 24 East ("Section 36"), a one square mile plot the ... More... $0 (08-20-2019 - CA)


United States of America v. Jeffrey Scott Terry

Oklahoma City, OK - Mangum Pharmacist Pleads Guilty to Health Care Fraud

JEFFREY SCOTT TERRY, 37, of Mangum, Oklahoma, has pleaded guilty to two felony counts of health care fraud, announced U.S. Attorney Timothy J. Downing and Oklahoma Attorney General Mike Hunter.

According to an ... More... $0 (08-19-2019 - OK)


William T. Schmitt v. Frank LaRose, Ohio Secretary of State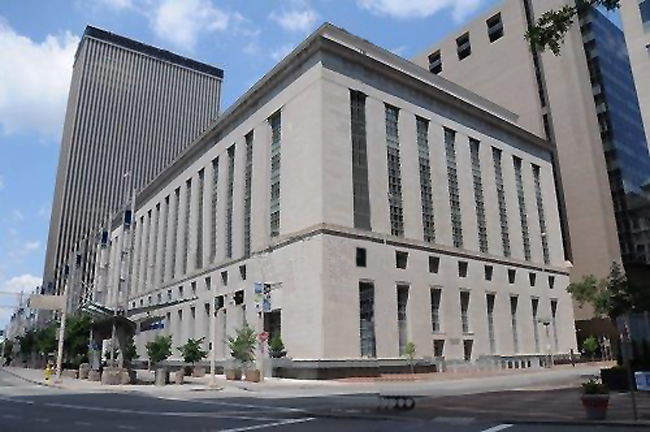 Plaintiffs William T. Schmitt and Chad Thompson submitted proposed ballot initiatives to the Portage County Board of Elections that would effectively decriminalize marijuana possession in the Ohio villages of Garrettsville and Windham. The Board declined to certify the proposed initia... More... $0 (08-16-2019 - OH)


Lorena Mejia v. Merchants Building Maintenance, LLC
Defendants Merchants Building Maintenance, LLC and Merchants Building
Maintenance Company (the MBM defendants) appeal from an order of the trial court
denying their joint motion to compel arbitration. The MBM defendants moved to
compel arbitration of a portion of plaintiff Loren Mejia's cause of action brought against
them for various violations of the Labor Code under the Private... More...

$0 (08-16-2019 - CA)


Daniel Paul Clifford v. Quest Software, Inc.
The question posed in this appeal is whether an employee's claim against
his employer for unfair competition under Business and Professions Code section 172001
(the UCL) is arbitrable. The employee brought various wage and hour claims against his
employer, and the employer moved to compel arbitration based on the parties' arbitration
agreement. The trial court granted the motion in... More...

$0 (08-15-2019 - CA)


Robert E. White v. Square, Inc.

Total Mobility - State-of-the-Art VOIP Telecommunications For Your Practice





Here we consider a question regarding California's Unruh
Civil ... More... $0 (08-13-2019 - CA)


United States of America v. Michael N. Schwartz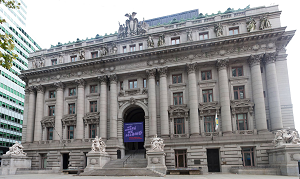 New York, NY - Manhattan U.S. Attorney Obtains Civil Injunction Against New York City Accountant Barring Him From Organizing, Promoting, Or Selling Abusive Tax Shelters

Michael N. Schwartz, a certified public accountant in New York City, to permanently enjoin him... More... $0 (08-12-2019 - NY)


State of Oklahoma v. Eric Paul


Legal Suites and Virtual Offices In Downtown Tulsa
A Better Place To Practice Law
Petroleum Club Building - 601 South Boulder, Suite 600
918-582-3993... More... $0 (07-29-2019 - OK)


Leanne Hollingsworth v. The Superior Court of Los Angeles, Heavy Transport, Inc., Real Party in Interest
"Pursuant to constitutional mandate, the Legislature has
vested the Workers' Compensation Appeals Board (WCAB) with
exclusive jurisdiction over claims for workers' compensation
benefits. (Cal. Const., art. XIV, § 4, Lab. Code, § 5300.)" (La
Jolla Beach & Tennis Club, Inc. v. Industrial Indemnity Co.
(1994) 9 Cal.4th 27, 35.) Thus, in an action involving a worker
injured dur... More...

$0 (07-25-2019 - CA)


California Advocates for Nursing Home Reform v. Karen Smith
Health and Safety Code section 1418.8 (section 1418.8) sets forth procedures to be
followed for nursing home residents who lack capacity to make their own health care
decisions. Most of the affected residents are elderly, many are poor, and all may be
described as "unbefriended" in the sense they are without family members, friends or
other legal surrogates to make health care deci... More...

$0 (07-23-2019 - CA)


Gold Value Int'l Textile, Inc. dba Fiesta Fabric v. Gypsy 05, Inc.; Eminent, Inc. dba Revolve


Plaintiff alleged copyright infringement and vicarious and/or contributory copyright infringement of 3 fabric designs, which designs plaintiff claimed to have registered for copyrights. Plaintiff alleged that defen... More... $0 (07-16-2019 - )


Frances Rivera v. Jennifer Kent

MoreLaw Virtual Receptionists
Never Miss Another Call
Don't Wait - Call 918-582-6422 Today!









Several applicants for benefits under the Medi-Cal program and an advocac... More... $0 (06-28-2019 - CA)


United States of America v. Kristin Comella, US Stem Cell Clinic Inc., and US Stem Cell LLC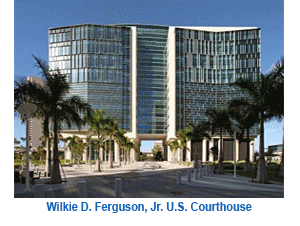 Miami, FL - Florida Company Barred from Using Experimental Stem Cell Drugs on Patients

A federal court ordered a Florida company claiming to offer stem cell treatments to stop selling or providing such products to patients.

In a complaint filed May 9, 2018,... More... $0 (06-25-2019 - FL)


County of Sonoma v. Mark Gustely
Respondent Mark Gustely failed to comply with an administrative order finding
various violations of county codes on his property and ordering him to abate the
violations and pay abatement costs and civil penalties. When the County of Sonoma
(County) filed an action in the superior court to enforce the codes, enjoin further
violations and recover penalties, costs and attorney fees, ... More...

$0 (06-25-2019 - CA)


Glenn Eisen v. Ardeshir Tavangarian
Following a bench trial the court entered judgment and
granted an injunction in favor of Glenn Eisen and Alison Eisen,
finding that Ardeshir Tavangarian, Tania Tavangarian and
619 Properties, LLC had violated the view protection provisions
of paragraphs 1 and 11 of the covenants, conditions and
restrictions (CC&R's) applicable to the parties' neighboring
properties in the M... More...

$0 (06-23-2019 - CA)


Park Management Corp. v. In Defense of Animals, Joseph Cuviello, Intervener and Appellant

MoreLaw Virtual Receptionists
Never Miss Another Call
Don't Wait - Call 918-582-6422 Today!









Animal rights activist Joseph Cuviello appeals the entry of a permanent i... More... $0 (06-22-2019 - CA)


Glenn Eisen v. Ardeshir TavanGarian
Following a bench trial the court entered judgment and
granted an injunction in favor of Glenn Eisen and Alison Eisen,
finding that Ardeshir Tavangarian, Tania Tavangarian and
619 Properties, LLC had violated the view protection provisions
of paragraphs 1 and 11 of the covenants, conditions and
restrictions (CC&R's) applicable to the parties' neighboring
properties in the M... More...

$0 (06-21-2019 - CA)


Next Page