Infant Law
Rachael Michelle Mainers v. The State of Texas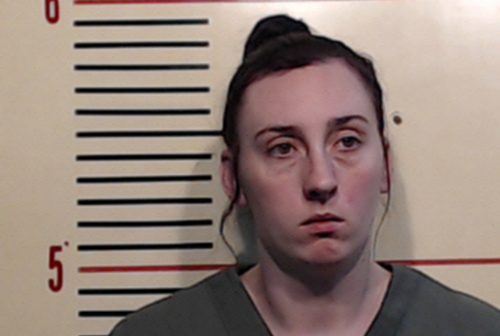 On November 16, 2015, Mainers and C.M.'s father took him to urgent care
after Mainers noticed that his leg was "making a popping noise" and that he was not
"using his leg appropriately... More... $0 (08-19-2019 - TX)


Demarcus Xavier West v. The State of Texas




On July 31, 2016, West sh... More... $0 (08-10-2019 - TX)


STATE OF KANSAS v. DEREK J. EDMONDS





On June 8, 2016, Edmonds and his wife had a baby girl. Because the bab... More... $0 (08-08-2019 - KS)


Donald Wilson v. County of San Joaquin
Donald Wilson entered a plea of no contest on a charge of felony child abuse in
connection with events culminating in the death on his infant son. He and his wife
(plaintiffs) then sued several individuals and entities who undertook to provide lifesaving
2
services for the infant, asserting causes of action for medical malpractice, professional
negligence, and intentional infl... More...

$0 (07-31-2019 - CA)


State of Ohio v. Caitlin Henderson




The relevant facts of this case are as follows. On Oct... More... $0 (07-15-2019 - OH)


State of Ohio v. Alan K. Laney
MoreLaw Virtual ReceptionistsOur Team Will Answer Your Phone When You Cannot
$0 (07-14-2019 - OH)


STATE OF OHIO vs. DANNY R. MORGAN, SR.




On May 2, 2016, the Meigs County Grand Jury returned a ... More... $0 (07-10-2019 - OH)


STATE OF OHIO v. LOUIS A. HOLLAND
MoreLaw Virtual ReceptionistsA Receptionist for Less Than a Dollar an Hour


The State presented two witnesses at the suppression hearing: Detective
Melissa Schloss of the Dayton Police Department, an... More... $0 (07-08-2019 - OH)


State of Louisiana v. Javonte Sanders




On November 3, 2010, Sherri Payton, age 47, was found deceased in
her home ... More... $0 (06-23-2019 - LA)


STATE OF MISSOURI v. EMILY USNICK




Usnick was an unmarried mother of three when she became pregnant in 2008. Two ... More... $0 (06-21-2019 - MO)


STATE OF MISSOURI vs. NEIL N. HOWLAND




Neil N. Howland ("Defendant") was charged by information with six offenses
... More... $0 (06-21-2019 - MO)


Shaquita Galloway v. The State of Texas
Knowingly causing serious bodily injury to a child.




On April 16, 2013, Galloway went to the bathroom of a home in which she
was living because she stated that "she thought she was... More... $0 (06-21-2019 - TX)


United States of America v. Marquis Holmes a/k/a "Goldie"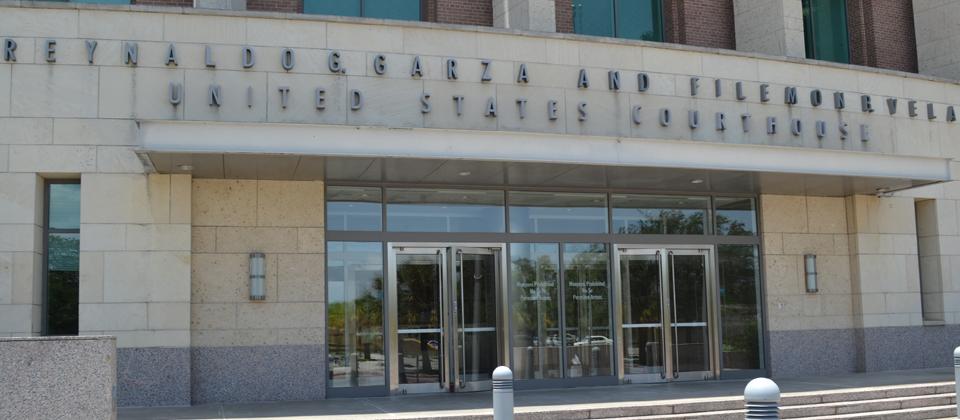 Houston, TX - Southwest Houston Man Convicted of Sex Trafficking Adult Women by Force

A 28-year old resident of Katy has admitted he conspired to compel three adult women to engage in sex trafficking by means of force and violence in H... More... $0 (06-14-2019 - TX)


DAVID BOX v. J.B. HUNT TRANSPORT, INC.
MoreLaw Virtual ReceptionistsOur Team Will Answer Your Phone When You Cannot


After we reversed and remanded, Box filed a motion for damages and attorney's fees
against J.B. Hunt. Box sought damages i... More... $0 (06-10-2019 - AR)


STATE OF OHIO v. DEVON R. STOUT




This case arose in 2009 when appellant was charged by ... More... $0 (06-05-2019 - )


STATE OF OHIO v. KYLE BONAPARTE




On October 4, 2017, Joshua Brown, Raina Beal, Beal's inf... More... $0 (05-28-2019 - OH)


Cornell Montgomery v. State of Indiana




Around 6:30 a.m. on May 23, 2017, Allison Facetimed with her daughter,
Khashira Jones, and A.M. for a little over a half an hour. A.M. was acting
"just normal" and bounci... More... $0 (05-26-2019 - IN)


STATE OF OHIO v. JAMAL M. BEY




Defendant-appellant, Jamal Bey ("Bey"), appeals his co... More... $0 (05-24-2019 - OH)


United States of America v. Harrison Elliot Combs




Kansas City, MO - Independence Sex Offender Sentenced to 15 Years for Child Pornography

A registered sex offender in Independence, Mo., has been sentenced in federal court for possessing and exchanging child pornography over the internet.

Harrison Ellio... More... $0 (05-20-2019 - MO)


Loren David Gary v. State of Indiana




Sometime in October 2017, Gary moved in with his nephew, Jeramy Deboise,
Jeramy's girlf... More... $0 (05-10-2019 - IN)


STATE OF OHIO - vs - SHAUN RYAN SIMPSON

MoreLaw Virtual Receptionists
No More Robo Calls With MoreLaw Receptionists
More... $0 (05-09-2019 - OH)


William B. Look, Jr. v. Bela Penovatz
Appellant William Look, Jr. appeals an order of the trial court denying his request
for reimbursement under Family Code section 39501 for funds he expended while
Respondent Bela Penovatz's then-minor son lived in Look's household. During the
relevant period, Penovatz (the child's father) paid child support, pursuant to a court order,
to the child's mother, who cohabitated with Look... More...

$0 (04-29-2019 - CA)


State of Oklahoma v. Thomas Lawrence Calloway and Ashleigh D. Slack




Tulsa, OK - The State of Oklahoma charged Thomas Lawrence Calloway, age 22, and Ashleigh Slack, age 21, with:

Count # 1. Count as Filed: CHAB, CHILD ABUSE BY INJURY, in violation of 21 O.S. 843.5 (A)(B)
Date of Offense: 04/11/2018
Party Nam... More... $0 (04-26-2019 - OK)


United States of America v. Christopher Almaguer and Sarah Rashelle Almaguer




Waco, TX - Killeen Husband and Wife Sentenced to 60 Years in Federal Prison on Child Sexual Exploitation Charges
Husband's Brother Sentenced to 20 Years in Federal Prison for Receipt of Child Pornography

In Waco, ... More... $0 (04-24-2019 - TX)


Richard Natofsky v. The City of New York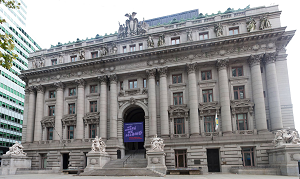 Plaintiff Richard Natofsky appeals from a judgment of the United
States District Court for the Southern District of New York granting summary
judgment to Defendants (Buchwald, J.). Natofsky served as the Director of
Budget and Human Resources at the New York C... More... $0 (04-18-2019 - NY)


Next Page