Indemnity Law
United States of America v. Roger Wilson, Robert Livingood, John D. Watkins, and Morgan Wayne Culbertson
Lexington, Kentucky criminal defense lawyers represented Defendants, Roger Wilson, Robert Livingood, John Watkins, and Morgan Wayne Culbertson charged with crop insurance fraud. charged with crop insurance fraud.

Roger Wilson, 88, former owner of Clay's Tobacco Warehouse and current owner of Ag Wood, Inc., both in Mt. Sterling, Kentucky, pleaded guilty to conspiring to commit crop insu... More...

$0 (05-17-2021 - KY)


Terry Lynn Johnson v. Steven James Johnson
Beaumont, Texas - Personal Injury attorney represented Terry Lynn Johnson with appealing from the trial court's judgment in favor of appellee Steven James Johnson.


Terry filed a petition for divorce from Steven on October 4, 2012, and Steven
answered and then filed a counter-petition for divorce. In his counter-petition, E... More... $0 (04-21-2021 - TX)


John Samuelson v. Erica Brossett and United Financial Casualty Company
New Orleans, Louisiana car wreck personal injury lawyer represented Plaintiff, John Samuelson, who sued, John Samuelson v. Erica Brossett, USAA General Indemnity Company and United Financial Casualty Company on personal injury, auto negligence and insurance law theories claiming to have suffered more than $75,000 in injuries and/or damages as a direct result of a car wreck caused by Brossett.
... More...

$1 (02-10-2021 - LA)


BERNARD COURT, LLC V. WALMART, INC
Little Rock, AR - Civil atty represented Bernard Court, LLC with appealing from an order of the Benton County Circuit Court denying its motion for summary judgment against appellee Walmart, Inc. ("Walmart"), and dismissing its complaint for declaratory judgment with prejudice.


This case began when Bernard sought a declaratory j... More... $0 (12-15-2020 - TX)


Building Erection Svcs. Co. v. Walton Construction Co.
Topeka, KS - Litigation lawyer represented defendant Walton Construction Company (Walton) and Building Erection Services Company (BESCO) over liability and damages resulting from faulty construction on the University of Kansas' Memorial Stadium.


This decision resolves the third appeal in this Odyssean litigation
between... More... $0 (11-27-2020 - KS)


Fred Juhnke Colby v. USAA Casualty Insurance Company
Memphis, Tennessee insurance law lawyer represented plaintiff on a breach of contract theory.

Fred Juhnke Colby sued USAA Casualty Insurance Company on a class action breach of insurance contract theory.

1. Plaintiff Fred Juhnke Colby ("Colby") is a citizen and resident of Somerville,
Fayette County, Tennessee. At all times relevant hereto, Colby owned a home located at 5775<... More...

$0 (10-06-2020 - TN)


Vickie Marie Franco v. USAA General Indemnity Company
Lafayette, Louisiana trial lawyer represented plaintiff on a breach of insurance contract claim.

Vickie Marie Franco sued USAA General Indemnity Company on a breach of insurance contract theory.... More...

$1 (10-05-2020 - LA)


STATE OF SOUTH DAKOTA v. MASON J. BRYANT
Sioux Falls, South Dakota - Criminal Defense Attorney, two counts of aggravated assault and three counts of simple assault.








[¶2.] On the morning of June 9, 2017, Mason Bryant was trying to find<... More... $0 (09-30-2020 - SD)


OMAHA STEAKS INTERNATIONAL V. MONIQUE PETERSEN
Lincoln, NE - Workers' Compensation Attorney, Nebraska Workers' Compensation Court denying certain portions of a claim


Petersen was an employee of Omaha Steaks from July 10, 2017, through January 26, 2018,
working as a freezer assembler. On August 28, 2017, she suffered bilateral carpal tunnel syndrome
in an accident arising out of and in the course of her employment with Om... More...

$0 (09-29-2020 - NE)


Behnam Heshejuin v. Rami Rostami
Los Angeles, CA - Trusts and Estates Lawyer


MoreLaw Marketing
Cost Effective Internet Marketing for Legal Professionals
Info@MoreLaw.com - 855-853-4800




Behnam Heshejin, Eric Anvari, the Hestfam Family Trust,
and trustee David A. Enzmann (plaintiffs) appea... More... $0 (09-25-2020 - CA)


Dennis C. Brue v. Al Shabaab
Los Angeles, CA - Wrongful Death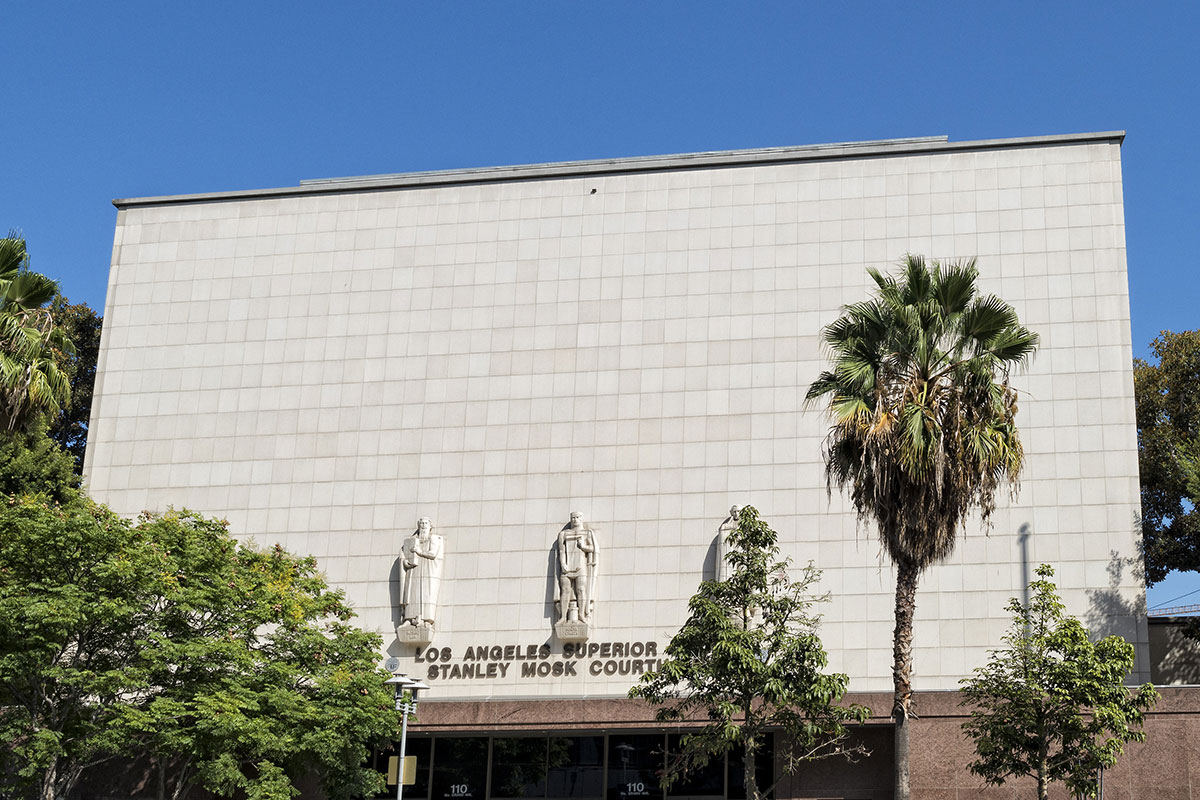 Dennis C. Brue as administrator of the estate of Angela
Nyokabi Githakwa, Raphael Githakwa Kimata, Regina
Nyambura Githakwa, Caroline Njeri Githakwa and Samuel
Kimata Githakwa (collectively Githakwa parties), indivi... More... $0 (09-15-2020 - CA)


Angela Bolger v. Amazon.com, LLC
Plaintiff Angela Bolger bought a replacement laptop computer battery
on Amazon, the popular online shopping website operated by defendant
Amazon.com, LLC. The Amazon listing for the battery identified the seller as
"E-Life," a fictitious name used on Amazon by Lenoge Technology (HK) Ltd.
(Lenoge). Amazon charged Bolger for the purchase, retrieved the laptop
battery from its loc... More...

$0 (08-16-2020 - CA)


Rafi Ghazarian v. Magellan Health, Inc.





Generally, an insurer is not liable for bad faith if its denial of a claim was
reasonable. In this appeal, we clarify that to avoid bad faith liability, it is not enough that
an insurer's ultimate decision might be considered reasona... More... $0 (08-10-2020 - CA)


Leslie T. Wilde v. City of Dunsmuir
Opinion of the Court by Kruger, J.
The California Constitution grants voters the power of
referendum, which allows them to approve or reject laws
enacted by their elected representatives before the laws take
effect. But to prevent the referendum process from disrupting
essential governmental operations, the Constitution exempts
certain categories of legislation, including "... More...

$0 (08-04-2020 - CA)


Golden Door Properties, LLC v. The Superior Court of San Diego County, County of San Diego, Real Party in Interest
After referring the discovery disputes to a referee, the superior court adopted the
referee's recommendations to deny the motions to compel. The referee concluded that
although section 21167.6 specifies the contents of the record of proceedings, that statute
does not require that such writings be retained. In effect, the referee interpreted section
21167.6 to provide that e-mails e... More...

$0 (08-02-2020 - CA)


Santafe Braun v. Insurance Company of North America
In this action, SantaFe Braun, Inc. (Braun), formerly known as C.F. Braun & Co.,
seeks coverage for numerous asbestos-related claims under various excess insurance
policies. In phased proceedings lasting over 10 years, the trial court entered judgment in
favor of the excess insurers based on Braun's failure to establish that the primary and, in
some cases, underlying layers of exce... More...

$0 (07-16-2020 - CA)


Joseph Martinez v. Baronhr, Inc.
What if neither party to an arbitration agreement places
initials next to a jury waiver contained in the agreement, even
though the drafter included lines for their initials? On the facts of
this case, we conclude the lack of initials is of no legal
consequence.
Here, when appellants BaronHR, Inc., BaronHR, LLC,
Fortress Worldwide, Inc. and Luis Perez (collectively BaronHR)... More...

$0 (07-09-2020 - CA)


Saint Francis Memorial Hospital v. State Department of Public Health
California law permits — but also sets certain limits on —
judicial review of adjudicatory decisions made by agencies
responsible for implementing public policies on health, natural
resources, employment, and other issues. One example is
Government Code section 11523,
1 which lets parties seek
judicial review of an agency's adjudicatory decision by filing a
petition for... More...

$0 (07-03-2020 - CA)


Abelardo Martinez v. San Diego County Credit Union
Abelardo Martinez, who is blind, brought an action against San Diego County
Credit Union (Credit Union) claiming its website is incompatible with software
permitting him to read website content. He alleged this defect denied him equal access
to, and full enjoyment of, the Credit Union's website and its physical locations. Martinez
asserted a single cause of action under the Unruh C... More...

$0 (06-20-2020 - CA)


Trilogy Plumbing, Inc. v. Navigators Specialty Insurance Company
In this insurance bad faith action, defendant Navigators Specialty Insurance
Company (Navigators) appeals from the order denying its special motion to strike under
California's anti-SLAPP statute, Code of Civil Procedure section 425.16.1
(All statutory
references are to the Code of Civil Procedure unless otherwise specified.) Plaintiff
Trilogy Plumbing, Inc. (Trilogy) alleged ... More...

$0 (06-19-2020 - CA)


STATE OF LOUISIANA, ET AL. Vs. LOUISIANA LAND & EXPLORATION, CO., ET AL.
STATE OF LOUISIANA
COURT OF APPEAL, THIRD CIRCUIT






This case involves the State of Louisiana (the state) and the Vermilion Parish
School Board (VPSB) suing various defendants... More... $0 (06-17-2020 - LA)


State Compensation Insurance Fund v. Readylink Healthcare, Inc.
Defendant ReadyLink Healthcare, Inc. (ReadyLink) is a nurse staffing company
that places nurses in hospitals, typically on a short-term basis. Plaintiff State
Compensation Insurance Fund (SCIF) is a public enterprise fund created by statute as a
workers' compensation insurer. Like private workers' compensation insurers, SCIF
provides workers' compensation insurance to employers. Th... More...

$0 (06-15-2020 - CA)


Claryce Gibbons-Allen v. Hazel L. Hinson and USAA General Indemnity Company
Beaufort, SC - Claryce Gibbons-Allen sued Hazel L. Hinson and USAA General Indemnity Company on personal injury, auto negligence and insurance law theories claiming to have been injured and/or damaged in a car wreck caused by Hinson.

The case was filed in the Jasper County Court of Common Pleas, 2019-CP-27-00602, and was removed to federal court by the defendants.... More...

$0 (06-10-2020 - SC)


James Mosley v. Pacific Specialty Insurance Company
Plaintiffs and appellants, James and Maria Mosley, rented out a home they own
that defendant and respondent, Pacific Specialty Insurance Company (PSIC), insured
under a homeowners' policy (the Property). The Mosleys' tenant started growing
marijuana in the Property. To support his marijuana-growing operation, the tenant rerouted the Property's electrical system to steal power from a ma... More...

$0 (05-28-2020 - CA)


Justin Moore v. Richard Burden Teed
MoreLaw ReceptionistsVOIP Phone and Virtual Receptionist Services
Call 918-582-6422 Today




This lawsuit arises out of the purchase and botched remodel of a
fixer-upper house in the... More... $0 (05-18-2020 - CA)


Next Page