Indemnity Law
Delector Swanigan, Sr. v. USAA General Indemnity Company



MoreLaw Virtual Receptionists
Nosotros hablamos español








Jacksonville, FL - Delector Swanigan, Sr. sued USAA General Indemnity Company on a personal injury au... More... $1 (04-19-2019 - FL)


Lloyd's Syndicate 457 v. Floatec, L.L.C.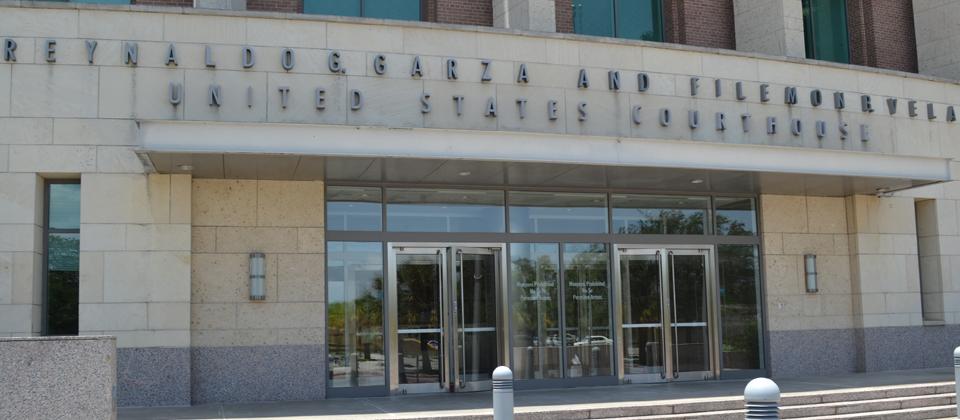 This case concerns a disputed siting of Big Foot in the Gulf of Mexico. We refer to a floating oil-drilling platform that rests on four massive columns—hence the name "Big Foot"—moored by steel tendons to the ocean floor. Chevron, which op... More... $0 (04-17-2019 - TX)


Jennifer A. Britt vs. Jeremy M. Otto and AMERICAN FAMILY MUTUAL INSURANCE COMPANY, S.I.




On September 9, 2017, Britt was injured in an accident involving her vehicle and a
vehicle driven by Otto. Otto was insured by an automobile policy issued by American
Family ("Otto's policy"). Ott... More... $0 (04-05-2019 - MO)


Diem N. Orola v. USAA General Liability Indemnity Company



MoreLaw Virtual Receptionist Services


Jacksonville, FL - Diem N. Orola sued USAA General Liability Indemnity Company on a personal injury auto negligence insurance law theory.

This case was filed in the Fo... More... $1 (03-19-2019 - FL)


ABF FREIGHT SYSTEM, INC., AND ARCBEST CORPORATION V. BYRON DUGGER AND DEATH AND PERMANENT TOTAL DISABILITY TRUST FUND



Appellee suffered a compensable injury to his back on June 28, 2004. He was
treated by Dr. John Wilson, whose treatment included surgery. Appelle... More... $0 (03-18-2019 - AR)


The Insurance Company Of the State of Pennsylvania v. American Safety Indemnity Company
This is a dispute between insurers. Under Insurance Code
section 11580 (section 11580), when a judgment is obtained
against an insured based upon property damage, the judgment
creditor may bring an action on the policy against the insurer, to
recover on the judgment. Here, plaintiff's insured (a general
contractor) secured a default judgment against defendant's
insured (a s... More...

$0 (03-03-2019 - CA)


UNITED GULF MARINE, LLC v. CONTINENTAL REFINING COMPANY, LLC



In a previous appeal, this court recited much of the factual and
procedural background relevant to thi... More... $0 (03-01-2019 - OH)


Courtney Webster and Brian Webster v. CDI Indiana, LLC, d/b/a CDI, a/b/a CDI Indianapolis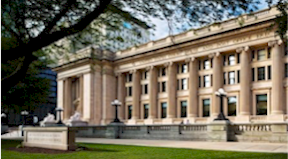 This medical malpractice lawsuit arises from a radiologist's negligence. Courtney Webster had a CT scan performed at CDI Indiana, LLC's (CDI) diagnostic imaging facility in Carmel, Indiana. The radiologist, an in-dependent contractor hired by Medical Scanning Consult-
2 No. 18-... More... $15000000 (02-28-2019 - IN)


Deere & Company v. Allstate Insurance Company
This insurance coverage dispute arises from numerous claims filed, in various
jurisdictions, against plaintiff and appellant Deere & Company (Deere) for personal
injuries arising from alleged exposure to asbestos-containing brakes, clutch assemblies,
and gaskets used in Deere machines. Deere filed suit for declaratory relief and breach of
contract with respect to over 100 umbrella ... More...

$0 (02-26-2019 - CA)


h The final order of dismissal with prejudice is reversed, and the action is remanded to the circuit court for further proceedings. Matt Papunen v. Bay National Title Company
Matt Papunen ("Buyer") appeals a final order dismissing with prejudice his
complaint against Bay National Title Company ("Bay National").1
The Buyer
alleged that although Bay National confirmed at closing Seller's title and the absence
of post-foreclosure appellate or other legal challenges to the Seller's title, Bay
National's title examination negligently missed a post-judgm... More...

$0 (02-20-2019 - FL)


Lehman XS Trust v. Greenpoint Mortgage Funding, Inc.




In 2006, Lehman, not a party to this appeal, purchased aggregated pools of 
residen... More... $0 (02-12-2019 - NY)


OKLA. SCHOOLS RISK MANAGEMENT TRUST v. MCALESTER PUBLIC SCHOOLS



The controversy presented by the parties is whether an insurance policy covers the damage to a school caused by the rupture of a water pipe beneath th... More... $0 (02-11-2019 - OK)


Great American Insurance Company v. Jonathan L. Russell
Jonathan Russell appeals the district court's vacatur of the arbitration award
he received against his insurer, Great American Insurance Company, for wrongfully
denying his claim for damage to his 2013 corn crop. Because the arbitrators rendered
a sufficiently mutual, final, and definite award, vacatur was improper. We
accordingly vacate the district court's judgment and remand for... More...

$0 (01-31-2019 - MO)


Harmoni International Spice, Inc. v. Robert T. Hume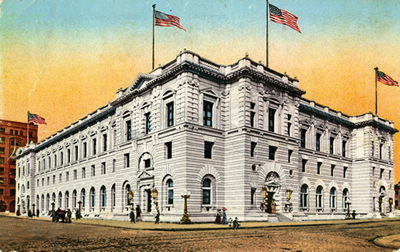 The main issue in this appeal is whether the plaintiffs adequately alleged proximate cause under the Racketeer Influenced and Corrupt Organizations Act (RICO), 18 U.S.C. §§ 1961–68. We conclude that the plaintiffs have adequately alleged proximate cause with respect to one category o... More... $0 (01-23-2019 - CA)


Janet Linton v. County of Contra Costa



Plaintiff Janet Linton appeals from an order denying her request for attorney fees.
Linton contends defendants County of Contra Costa (County), Gr... More... $0 (01-23-2019 - CA)


Jayone Foods, Inc. v. Aekyung Industrial Company, Ltd.
This appeal arises out of a wrongful death suit brought by
the family of Sunja An against a number of business entities,
alleging that a humidifier cleaning agent manufactured in Korea
and sold in California caused An's death. One of the defendants
named in the action is appellant Jayone Foods, Inc. (Jayone), a
California importer and distributor of Korean consumer products
... More...

$0 (01-22-2019 - CA)


Cynthia Harris v. National Indemnity Company



Wichita, KS - Cynthia Harris, as Special Administrator on behalf of the Estate of Deceased Jeffery L. Harris, sued National Indemnity Company on a per... More... $1 (01-14-2019 - KS)


O'gara Coach Company, LLC v. Joseph Ra



Darren Richie, the former president and chief operating
officer of O'Gara Coach Company, LLC, is a principal of Richie
Litigation, P.C... More... $0 (01-08-2019 - CA)


Bann-Shiang Liza Yu v. Liberty Surplus Insurance Corporation



Generally, as a fundamental rule, when a civil litigant sues for monetary
damages, "the amount demanded must be stated." (Code Civ. Proc., § 425.1... More... $0 (01-07-2019 - CA)


American Family Mutual Insurance Company v. Vein Centers for Excellence, Inc. and St. Louis Heart Center





American Family Mutual Insurance Company ("American Family") filed a
complaint for declaratory judgment against its insured, Vein Centers for Excellence,
Inc. ("Vein Centers"), disputing American Family's duty under certain policies to
defend and indemnify V... More... $0 (01-04-2019 - MO)


Melissa case v. State Farm Mutual Automobile Insurance Co., Inc.
The following facts are not in dispute: In March 2013, Case
was employed by Lawry's Restaurant, and insured under a
personal automobile policy issued by State Farm. The policy's
uninsured-underinsured motorist (UM) coverage for bodily injury
was $100,000 per person and $300,000 per accident. On March
29, 2013, while returning to Lawry's Restaurant from an off-site
catering ... More...

$0 (12-19-2018 - CA)


James Stuart, individually and on behalf of all others similarly situated; Careda L. Hood v. State Farm Fire and Casualty Company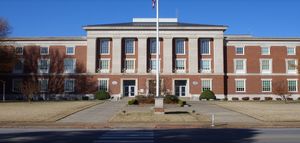 State Farm Fire and Casualty Company appeals the district court's1 ruling
certifying a class of Arkansas homeowners who allege that State Farm improperly
withheld amounts for labor depreciation when making payments under their insurance
policies. We held th... More... $0 (12-08-2018 - AR)


Travelers Property Casualty Company of America v. Engel Insulation, Inc.
Plaintiffs Travelers Property Casualty Company of America, the Travelers
Indemnity Company of Connecticut, and St. Paul Fire and Marine Insurance Company
(collectively, Travelers) filed this action against certain subcontractors to recover
attorneys' fees and costs Travelers incurred in defending developers Westlake Villas,
LLC and Meer Capital Partners, LLC (collectively, Westlak... More...

$0 (12-02-2018 - CA)


United States of America v. Carl Jeffrey Campbell




Des Moines, IA - Orient Man Sentenced for Federal Crop Insurance Fraud

Carl Jeffrey Campbell, age 71, of Orient, Iowa, was sentenced by United States District Court Chief Judge John A. Jarvey to three years of supervised release, with four months of home confinement... More... $0 (11-28-2018 - IA)


David Morgan v. Claudia Davidson
Plaintiff, cross-defendant and respondent David Morgan sued Daniel Pena and
defendant, cross-complainant and appellant Claudia Davidson for battery. Davidson
filed a cross-complaint against Morgan, alleging (1) assault, (2) battery, (3) conversion,
2
and (4) invasion of privacy. The trial court found in favor of Morgan and awarded him
$209,000. Davidson raises three issues on ... More...

$0 (11-27-2018 - CA)


Next Page