Imputed Fault Law
CONNIE WATKINS AND RICHARD WATKINS V. ARKANSAS DEPARTMENT OF AGRICULTURE





Nearly twenty years ago, appellants and PLWC first clashed regarding the method in
which PLWC was trimming trees on appellants' property during its power-line
maintenance. The dispute escalated in 2006. It was then that PLWC commissioned More... $0 (10-03-2018 - AR)


STATE OF KANSAS v. JOURDAN MICKEL HUNT








Jourdan Mickel Hunt appeals his convictions of one count of second-degree intentional murder and two co... More... $0 (10-02-2018 - KS)


Steven Jacob Mitchell V. The State of Wyoming
Wyoming Supreme Court





Mr. Mitchell's criminal proceeding arose from his actions during a lengthy custody battle over his daughter, EP. The custody proceedings involved several jurisdictions a... More... $0 (10-02-2018 - WY)


Brenda Smelter v. Southern Home Care Services, Inc. d/b/a Rescare Homecare





Brenda Smelter, a black woman, was hired by Southern Home Care Services, Inc. d/b/a/ ResCare Homecare as a Customer Service Supervisor. She was the only black person who worked in her office, and she oft... More... $0 (10-02-2018 - GA)


Khalda Jabo v. YMCA of San Diego County
Defendant and respondent YMCA of San Diego County (Respondent or the
YMCA) provides a number of automatic external defibrillators (AEDs) on its premises,
for the emergency use of its members, employees and users of the premises. (Health &
2
Saf. Code,1 § 1797.196, subd. (b) [regulatory scheme when AEDs are provided on
premises].) Plaintiffs and appellants are the Jabo family, ... More...

$0 (09-30-2018 - CA)


State of Ohio v. Kyle Z. Kurtz






In 2015, Jeanette Hampton lived at a residence on North James Road near Broad Street on the near east side of Columbus, Ohio. She lived there with her children, a 16-year old daughter, T.C., and a 12-year old son. Hampton's boyfriend was Brandon Brown, th... More... $0 (09-29-2018 - OH)


STATE OF OHIO v. MARK A. SHOECRAFT, JR.




Defendant-appellant Mark A. Shoecraft, Jr., appeals his conviction and
sentence for the following offenses: two counts of murder (proximate result), in violation
of R.C. 2903.02(B), both unclassified felonies, with both counts accompanied by three
year... More... $0 (09-28-2018 - OH)


STATE OF OHIO v. KLAIN A. GIBSON





On February 13, 2017, Gibson was indicted for one count of felonious assault
in violation of R.C. 2903.11(A)(2), with an attendant three-year firearm specification. The
charge and specification stemmed from allegations that Gibson shot Gregory Smith w... More... $0 (09-27-2018 - OH)


Angela Roberson-King v. State of Louisiana Workforce Commission





Angela Roberson-King worked as a rehabilitation counselor at Louisiana Rehabilitation Services (LRS), a division of Louisiana's Office of Workforce Development. In 2014, she applied to become a district supervisor at LRS. She interviewed for the... More... $0 (09-25-2018 - LA)


STATE OF KANSAS v. LAWRENCE MASON JR.,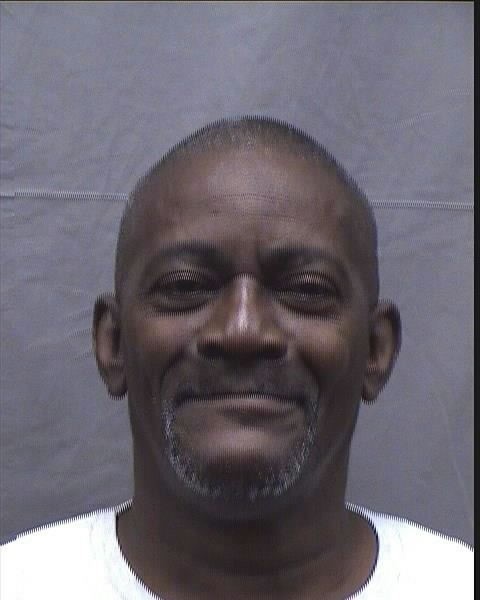 Steven Jacob Mitchell v. The State of Wyoming
Mr. Mitchell's criminal proceeding arose from his actions during a lengthy custody battle over his daughter, EP. The custody proceedings involved several jurisdictions and provide useful context here. The State of Montana established paternity and child support after EP's birth in 2010, but did not formally establish custody. The parties later moved to Wyoming where EP's mother, AP, commenced ... More...

$0 (09-24-2018 - KS)


State of Ohio v. Derrick Wade





In these consolidated appeals, defendant-appellant, Derrick Wade, appeals from a judgment of conviction and sentence entered by the Franklin County Court of Common Pleas following a jury trial in which he was found guilty of murder i... More... $0 (09-22-2018 - OH)


STATE OF OHIO v. JOHN ANTHONY THOMAS, SR.
Appellant's wife of 28 years, Jaqueline "Jackie" Thomas ("Mrs. Thomas"), testified that between five and six o'clock on the morning of July 13, 2016, she was awakened by Appellant, profanely demanding she get out of bed. (Tr., pp. 384-385.) Mrs. Thomas testified that Appellant grabbed her by the arm and the hair of her head, causing her to stand and forcibly follow him to the bathroom so tha... More...

$0 (09-21-2018 - OH)


JASON T. LAMPKIN vs. STATE OF MISSOURI
Jason Lampkin ("Movant") appeals from the judgment denying his Rule 24.035 motion for post-conviction relief without an evidentiary hearing. Because we find Movant's amended motion was untimely, we reverse and remand to the motion court to determine whether Movant was abandoned by post-conviction counsel. In a substitute indictment, Movant was charged as a prior offender with two counts o... More...

$0 (09-20-2018 - MO)


Joseph Delmarco Carter v. The State of Texas
When the State called K.B. to testify, crying was heard outside the courtroom door.
The court immediately granted the parties' request to meet in chambers to discuss what
had happened. In chambers, the State explained that when the courtroom door was
opened for K.B. to enter from the hallway, K.B. saw Carter and started crying and
hyperventilating. According to the State, K.... More...

$0 (09-20-2018 - TX)


John Doe v. ABC Golf Club Orange County Courthouse - Orlando, Florida
Orlando, FL - John Doe, the Personal Representative of the Estate of Jane Doe, Deceased, sued the ABC Golf Club on a dram shop wrongful death theory.

Jane Doe was hit head on in a motor vehicle collision driven by a patron of the Defendant's Golf Course, who was intoxicated at the time of the accident. Plaintiff alleged that the at-fault driver was habitually addicted to alcohol, and tha... More...

$800000 (09-19-2018 - FL)


Shayne Daniel Afzal v. The State of Texas
In response to an early-morning report of trouble, police officers arrived at a Longview apartment complex occupied by Shayne Daniel Afzal and others. As the officers approached the apartment that appeared to be the epicenter of the trouble, they heard "several blasts" coming from what sounded like a shotgun. After officers took cover, they heard Afzal "screaming unintelligibly." They obser... More...

$0 (09-19-2018 - TX)


KAYLA FLUTH v. SCHOENFELDER CONSTRUCTION, INC. and LARRY WEISSER MoreLaw Suites - The Best Place In Tulsa To Practice Law
On June 3, 2012, a disgruntled tenant set off a gas explosion in the basement of one of Weisser's Mitchell, South Dakota rental properties. The explosion lifted the house off its foundation and caused extensive damage to the interior. After visiting the site, Weisser contacted Schoenfelder to demolish the home and grade the property to normal elevation. [¶3.] Shortly after Schoenfelder began te... More...

$0 (09-19-2018 - SD)


Shonda Martin v. Milwaukee County Eastern District of Wisconsin Federal Courthouse - Milwaukee, Wisconsin
Milwaukee County ("County") hired Xavier Thicklen in late 2012 to work as a corrections officer in its jail. County has a zero-tolerance policy forbidding corrections officers from having any sexual
contact with inmates. County repeatedly instructed Thicklen not to engage in any such contact and trained him to avoid it. Thicklen gave answers to quizzes indicating he understood the training. Bu... More...

$0 (09-17-2018 - WI)


STATE OF OHIO vs. MICHAEL BUEHNER
In July 2002, a jury found Buehner guilty of two counts of murder and one
count of attempted murder in connection with the shooting death of Jerry Saunders on
May 24, 2001. Lawone Edwards testified at trial that shortly before the shooting, he and
Saunders were selling crack cocaine to passing motorists near the corner of Marah
Avenue and East 93rd Street in Cleveland when a b... More...

$0 (09-16-2018 - OH)


Anthony S. Jones v. Great River Medical Center and Maria Schnitzer, M.D.
On April 28, 2015, Jones sought treatment for a "cardiac event" at Great
River's emergency room (ER). Jones alleges during his visit, ER doctor Schnitzer
breached her duty of confidentiality by "blurting out a statement" that he "just tested
positive for methamphetamine in his bloodstream."
On Friday, April 28, 2017, at 11:58 p.m., counsel for Jones filed a petition
aga... More...

$0 (09-15-2018 - IA)


STATE OF LOUISIANA Vs. TIMREK ANDREWS
On October 15, 2013, defendant, Timrek Andrews, was arrested following a
traffic stop by two New Orleans Police Department ("NOPD") officers for a
damaged driver-side mirror on defendant's vehicle. During the traffic stop, the
officers requested defendant exit and step to the rear of the vehicle for officer
safety. After defendant exited the vehicle, the officers observed def... More...

$0 (09-14-2018 - LA)


Cheryl Searcy v. R.J. Reynolds Tobacco Company, et al. Middle District of Florida Federal Courthouse - Tampa, Florida
Cheryl Searcy ("Plaintiff") sued the defendants, R.J. Reynolds Tobacco Company and Philip Morris Inc. (together, "Defendants") for unintentional and intentional torts arising from the death of her mother, Carol Lasard, alleging that Lasard's illnesses were caused by her addiction to cigarettes manufactured by Defendants. The jury found for Plaintiff on both the unintentional and intentional tort c... More...

$0 (09-12-2018 - FL)


InfoSpan, Inc. v. Emirates NBD Bank, PJSC Central District of California Federal Courthouse - Los Angeles, California Morelaw Internet Marketing National Find A Lawyer Directory 888-354-4529
A defendant that timely asserts that the district court lacks
personal jurisdiction and litigates the issue to an adverse
decision from the district court does not waive the personal
jurisdiction defense by vigorously litigating defenses to the
merits, including by asserting counterclaims against other
parties. Emirates NBD Bank PJSC (the "Bank") was entitled
to litigate it... More...

$0 (09-10-2018 - CA)


Michael Eugene Ritter v. State of Indiana
In the early morning of August 25, 2006, Elwood Police Officer Nicholas
Oldham was patrolling the streets when he observed a vehicle traveling on the
wrong side of the road. Officer Oldham initiated a traffic stop and approached
the vehicle. When he began speaking with the driver, Ritter, he smelled alcohol
and noticed that Ritter had watery, bloodshot eyes, and slurred speec... More...

$0 (09-06-2018 - IN)


Next Page