Immunity Law
Jeremy Swanson, Individually and as Successor In Interest v. County of Riverside, Melody Anderson-Martin, Individually and as Successor In Interest, etc., v. County of Riverside
Brandon M. was taken to Riverside County Medical Center by the Corona Police
Department for an involuntary hold, pursuant to Welfare and Institutions Code1 section
5150. He was released before 72 hours had elapsed, and he returned home, where he
bludgeoned three people to death with a baseball bat. Surviving family members, who
are successors in interest or heirs, (collectively Res... More...

$0 (06-18-2019 - CA)


Dorian Johnson v. City of Ferguson, Missouis; Thomas Jackson; Darren Wilson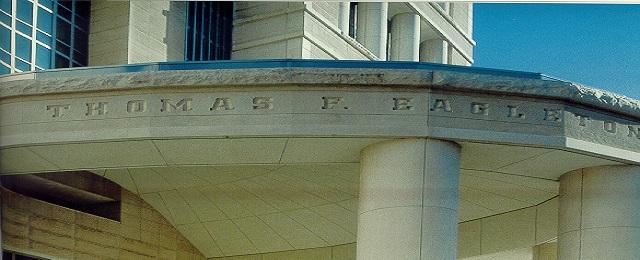 In Johnson v. City of Ferguson, 864 F.3d 866 (8th Cir. 2017), a panel of our
court affirmed the district court's ruling that Dorian Johnson had alleged sufficient
facts to state 42 U.S.C. § 1983 claims of unlawful seizure and the use of excessive
fo... More... $0 (06-17-2019 - MO)


City and County of San Francisco v. Uber Technologies, Inc.

Appellants Uber Technologies, Inc., Raiser-CA, LLC, and Rasier, LLC
(collectively, Uber) challenge an order directing them to comply with administrative
subpoenas issued by the City Attorney of San Francisco (the City Attorney) for reports
and data submitted to the California Public Utility Commission (CPUC).1
We find that it was within the City Attorney's investigative powers... More...

$0 (06-12-2019 - CA)


STATE OF OHIO v. VICTOR JACKSON




The State's evidence at trial established the followin... More... $0 (06-05-2019 - OH)


Rashad J. Smith a/k/a Rashad Jamale Smith a/k/a Rashad Smith a/k/a Twin v. State of Mississippi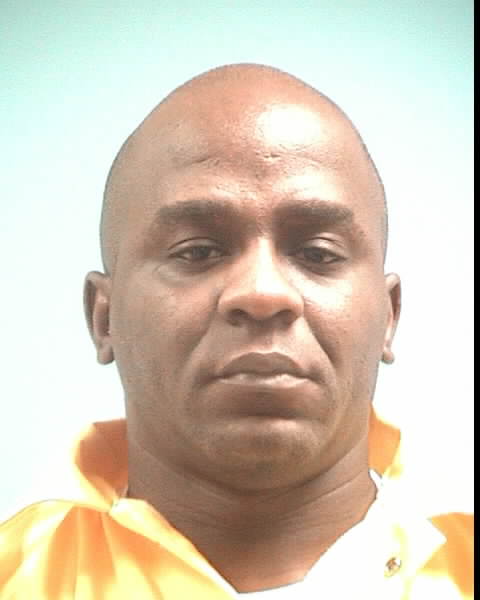 More... $0 (06-04-2019 - MS)


STATE OF KANSAS v. MISTY SALEM a/k/a MISTY KOCHER




The undisputed trial evidence showed that Salem fatally shot Sam on the eveni... More... $0 (05-31-2019 - KS)


Brad Tschida v. Jonathan Motl and Jeff Mangan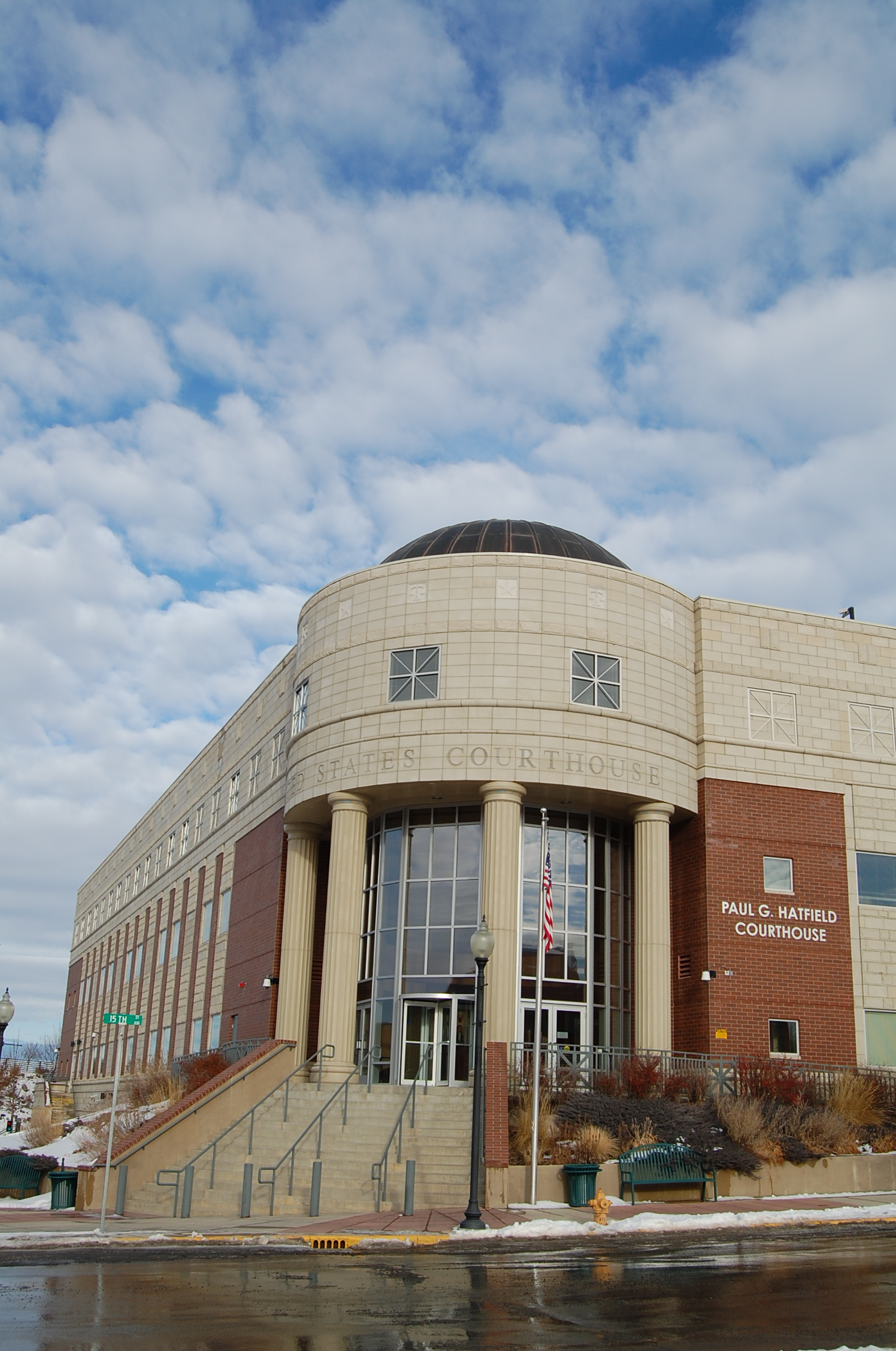 The panel reversed the district court's summary judgment
in favor of defendant Montana state officials and affirmed the
district court's summary judgment granting qualified
immunity to Montana's former Commissioner of Political
Practices in an action b... More... $0 (05-29-2019 - MT)


Tobias Kahan v. City of Richmond
Tobias Kahan purchased property in Richmond, California at a foreclosure sale.
Shortly before the sale, the City of Richmond (City) had recorded a "special assessment"
lien against the property for unpaid garbage collection fees, pursuant to a municipal
ordinance. When Kahan later sold the property, he had to pay the delinquent garbage
fees as well as administrative charges and esc... More...

$0 (05-26-2019 - CA)


Erie Insurance Company, a/s/o v. Amazon.com, Inc. and Ebay, Inc.





The main issue before us is whether Amazon.com, Inc., is subject to liability for a defective product that a customer purchased on its website from a third-party seller with Amazon "fulfilling" the transaction by storing the product and shipping it to the customer.
Trung... More... $0 (05-24-2019 - MD)


Valentine Underwood v. Patrick Barrett





When plaintiff refused to exit a prison
recreation cage to be brought to a new cell, prison officials used
oleoresin capsicum ("pepper spray"), physical force, and handcuffs
to secure his compliance with the officials' orders. Plaintiff
subsequently brought this l... More... $0 (05-21-2019 - MA)


Daniel B. Norfleet v. Heather Renner




Judy Farris is a Tennessee judicial commissioner. She issued a warrant for Daniel Norfleet's arrest based on an affidavit from his probation officer saying that he had violated his probation. Norfleet went to jail for several months. A state court judge dismissed the... More... $0 (05-20-2019 - TN)


Ricky Jackson, Kwame Ajamu and Wiley Edward Bridgeman v. City of Cleveland





Appellants Ricky Jackson, Wiley Bridgeman, and Kwame Ajamu served a long time in prison for a crime they did not commit. For Jackson, it was thirty-nine years; for Bridgeman, thirty-seven years; for Ajamu, twenty-five years. They each spent close to two and... More... $0 (05-20-2019 - OH)


Abinel Zemon v. Associate Justice Guzman





This federal case is brought
by an aggrieved litigant who asks us to step in and change the way
some things turned out for him in state court in Massachusetts.
Specifically, appellant Abinel Zenon sought a declaratory judgment
labelling as unconstitutional a prote... More... $0 (05-15-2019 - MA)


United States of America v. Sushil A. Sheth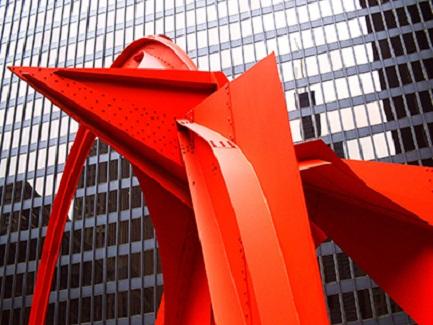 Dr. Sushil Sheth amassed significant
wealth as a cardiologist, but, as he later admitted in a plea
agreement, he did so in a scheme to overbill government and
private insurers by approximately $13 million. In his p... More... $0 (05-13-2019 - IL)


John Paris Stevens v. Commonwealth of Virginia

MoreLaw Virtual Receptionists
Never Miss Another New Client Call


On May 29, 2015, appellant entered a bank in the City of Norfolk, and after threatening a
teller with a firearm, demanded ca... More... $0 (05-11-2019 - VA)


STATE OF OHIO - vs - JIMMIE D. RICE, JR.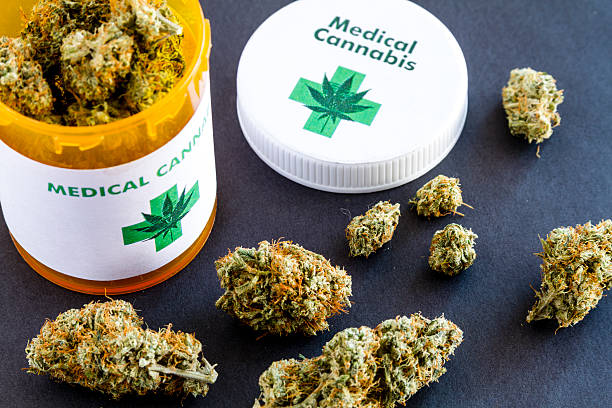 Sooner Cannabis Consultants


Click Here For... More... $0 (05-10-2019 - OH)


Roxanne Torres v. Janice Madrid; Richard Williamson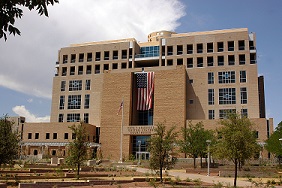 In this excessive-force case, Roxanne Torres appeals from a district court order
that granted the defendants' motion for summary judgment on the basis of qualified
immunity. Exercising jurisdiction under 28 U.S.C. § 1291, we affirm.
BACKGROUND
Early in the m... More... $0 (05-02-2019 - NM)


Elias Quintana v. Judge Kyle Waters and Orvil Loge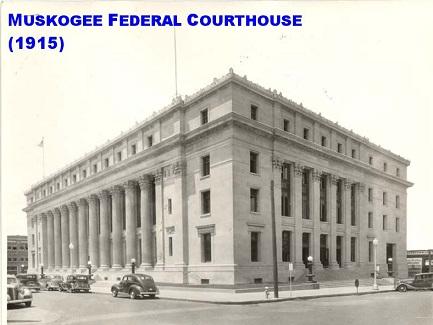 Dr. Elias Quintana appeals the district court's order dismissing his suit against
Judge Kyle Waters and Muskogee District Attorney Orvil Loge and denying his
motion to amend his complaint.1 We review de novo an ... More... $0 (05-01-2019 - OK)


Walter Goudy v. Rodney J. Cummings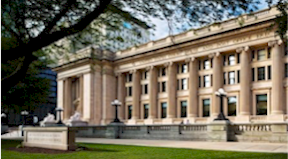 In 1963 the Supreme Court announced
that the prosecution team has a duty under the Due Process
Clause of the Fourteenth Amendment to turn over material,
exculpatory evidence to criminal defendants. Brady v. Maryland,
373 U.S. 83 (1963); see also Kyles v. Whitley,... More... $0 (05-01-2019 - IN)


Duanna Knighton v. Cedarville Rancheria of Northern Paiute Indians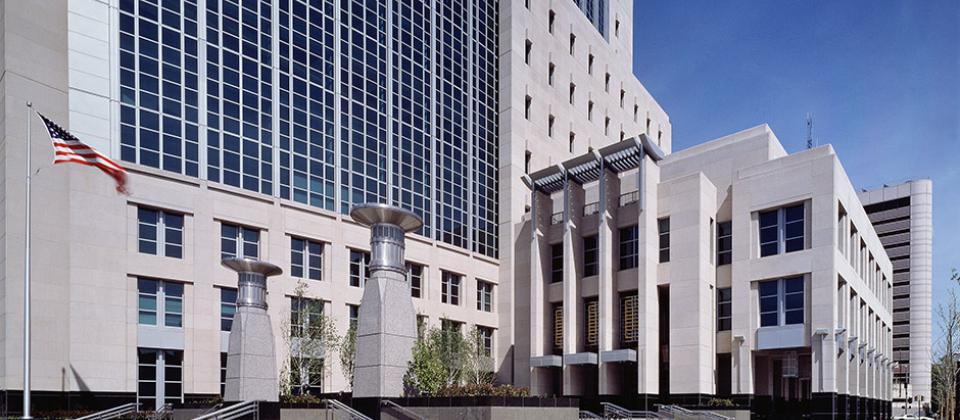 This case concerns the sources and scope of an Indian tribe's jurisdiction over tort claims brought by the tribe against a nonmember employed by the tribe. The tort claims arose from conduct committed by the nonmemb... More... $0 (04-24-2019 - CA)


Angie Waller v. Benjamin B. Hanlon




Fort Worth Police Officer Richard Hoeppner fatally shot 72-year old Jerry Waller in Waller's own garage. Hoeppner insists he did so only out of reasonable fear for his life. Seeking recompense for Waller's death, Waller's surv... More... $0 (04-24-2019 - TX)


Jessica Gingras v. Think Finance, Inc.





The federal government and many states have laws designed to protect
consumers against predatory lending practices. In this case, we must
determine what happens when those laws conflict with the off-reservation
commercial activities of Indian tribes. In s... More... $0 (04-24-2019 - VT)


Frank Staples v. Richard Gerry






This appeal concerns three claims that a New Hampshire State Prison
("NHSP") inmate brought against two of the prison's officers in a
lawsuit under 42 U.S.C. § 1983 alleging violations of his federal
constitutional rights. The inmate alleges in the first of t... More... $0 (04-24-2019 - NH)


James Todd Beacon and Dara Beason v. I.E. Miller Services, Inc.



MoreLaw Virtual Receptionists
No More Robo Calls With MoreLaw Receptionists








¶1 At issue is the constitutionality of a legislative enactment--23 O.S. 2011 § 61... More... $0 (04-23-2019 - OK)


Alison Patricia Taylor v. City of Saginaw; Tabitha Hoskins




The City of Saginaw (the "City") uses a common parking enforcement practice known as "chalking," whereby City parking enforcement officers use chalk to mark the tires of parked vehicles to track how long they have been parked.
No. 17-2126 Taylor v. City of Saginaw, et al. Page 2
Parking ... More... $0 (04-22-2019 - MI)


Next Page