Immunity Law
John Gorman v. Rensselaer County





John Gorman appeals from a judgment of the United States District Court
for the Northern District of New York (Kahn, J.) dismissing his complaint on
summary judgment. Gorman brought this action under 42 U.S.C. § 1983,
alleging (inter alia) that the defendants (1)... More... $0 (12-12-2018 - NY)


Audley Muschette v. Paul W. Gionfriddo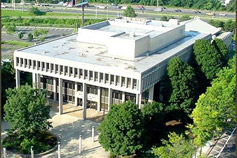 Plaintiffs Audley and Judith Muschette bring suit on behalf of their son,
A.M., who was tased twice at his school by the defendant‐appellant, Officer Paul
Gionfriddo, following an incident between A.M. and his teacher. The United
States Dist... More... $0 (12-12-2018 - CT)


R. Alexander Acosta v. Melissa W. Cook; Melissa W. Cook & Associates, P.C. and Scott Brian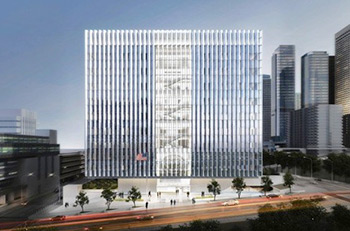 Defendant-Appellant Scott Brain, a former trustee of the Cement Masons Southern California Trust Funds (the Trust Funds), and Defendants-Appellants Melissa Cook and Melissa W. Cook & Associates, PC (collectively, the Cook Defendants), former counsel to the Trust Funds, a... More... $0 (12-09-2018 - CA)


Janice Hustvet v. Allina Health System




Janice Hustvet sued her former employer, Allina Health System ("Allina"),
alleging violations of the Americans with Disabilities Act ("ADA") and the
Minnesota Human Rights Act ("MHRA"), after Allina terminated Hustvet's
employment for refusing... More... $0 (12-08-2018 - MN)


Devon Torrey Love v. State Department of Education
The California Court of Appeal, Second Appellate District recently rejected
various constitutional challenges to Senate Bill No. 277. (Brown v. Smith (2018) 24
Cal.App.5th 1135 [rejecting claims Sen. Bill No. 277 violated four provisions of the
California Constitution: the free exercise of religion, the right to a public education,
equal protection, and substantive due process].) S... More...

$0 (12-08-2018 - CA)


Craig Strand v. Curtis Minchuk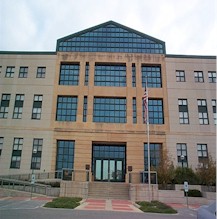 We consider whether the district court erred at summary judgment in denying qualified im-munity to a police officer who, in the context of an argument and fist fight over parking tickets, shot a semi-truck driver. The officer fired the shot after the driver stopped fighting, stepped back ... More... $0 (12-07-2018 - IN)


David Haddad v. Randall Gregg


Market Your Practice In Ten Counties for $10 A Month
Cost Effective Affordable Internet Marketing For Your Practice






David Haddad su... More... $0 (12-06-2018 - MI)


The Regents of the University of California v. The Superior Court of Los Angeles County, Katherine Rosen, Real Party in Interest


Market Your Practice In Ten Counties for $10 A Month
Cost Effective Affordable Internet Marketing For Your Practice






Katherine Rosen... More... $0 (12-06-2018 - CA)


Jason Begin v. Laura Drouin





Officer Laura Drouin of the
Augusta, Maine police department shot plaintiff Jason Begin as
Begin was cutting himself with a knife in the waiting area of the
Riverview Psychiatric Center's local office. Begin later sued
Drouin under 42 U.S.C. § ... More... $0 (12-02-2018 - ME)


Mark Thomas v. Cornelius J. Harrington, a/k/a Neil Harrington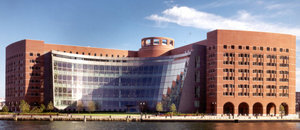 This appeal arises out of an
alleged conspiracy to terminate plaintiff-appellant Mark Thomas
from his position as an officer at the Salisbury Police Department
("SPD"). In 2010, Cornelius Harrington, the Salisbury town
manager, hired Robert St. Pierre to investig... More... $0 (12-02-2018 - MA)


The Estate of Joseph C. "Trey" Duke, III v. Gunnison County Sheriff's Office, et al.




Following Joseph Duke's untimely death while in the custody of the Gunnison
County Sheriff's Office ("GCSO"), Duke's parents and his estate filed suit against
GCSO and several of its employees. We agree with the district court that the
individual defendants a... More... $0 (11-29-2018 - CO)


Ernest Foster, Sr. v. City of Indio; Richard P. Twiss; and Jeremy Hellawell
Officer Jeremy Hellawell was dispatched to investigate a
911 call from a citizen who reported that a man matching
Ernest Foster's description was walking toward a shopping
plaza armed with a concealed handgun. As the incident
unfolded, Hellawell approached Foster at the shopping plaza
to investigate the report, Foster fled, and Hellawell ultimately
shot Foster fatally three... More...

$0 (11-29-2018 - CA)


' State of New York v. Donald Trump, et al.
New York, NY The State of New York sued Donald Trump, Donald Trump, Jr., Ivanka Trump and Eric Trump claiming that the Trump Foundation operated illegally.

Donald Trump moved to dismissed based on immunity from suit because of his being President of the United States.... More...

$0 (11-23-2018 - NY)


Enable Oklahoma Intrastate Transmillion, LLC v. 25 Foot Wide Easement, et al.





Plaintiff Enable Oklahoma Intrastate Transmission, LLC, appeals the district
court's dismissal of its case for lack of subject matter jurisdiction and for failure to
join an indispensable party. Enable also challenges the amount of attorney fees the
... More... $0 (11-20-2018 - OK)


Craig Strand v. Curtis Minchuk




We consider whether the district
court erred at summary judgment in denying qualified immunity
to a police officer who, in the context of an argument
and fist fight over parking tickets, shot a semi‐truck driver.
The officer fir... More... $0 (11-18-2018 - IN)


STATE OF OHIO v. DARIUS L. GODLEY
MoreLaw Suites - Legal Suites and Virtual Offices - Downtown Tulsa-- Best Places In Downtown Tulsa To Practice Law





On Apr... More... $0 (11-08-2018 - OH)


Victor Guerrero v. California Department of Corrections and Rehabilitation
Victor Guerrero, a Mexican immigrant and aspiring California correctional officer,
filed a federal action alleging discriminatory failure-to-hire against the California
Department of Corrections and Rehabilitation (the CDCR), among other defendants. He
pled federal and state law claims, but only his state claims allowed him to seek general
damages.
The federal court dismissed G... More...

$0 (11-08-2018 - CA)


John Daniel v. Commissioner, Social Security Administration
Plaintiffs, administrators of the estates of their deceased spouses, appeal the district court's dismissal of their suit under the Federal Tort Claims Act ("FTCA"). They allege that the Social Security Administration ("SSA") caused the suicide deaths of their spouses by improperly notifying them of the suspension of their disability benefits and of the need to redetermine their eligibility for ben... More...

$0 (11-06-2018 - KY)


STATE OF LOUISIANA Vs. MATTHEW R. DOTSON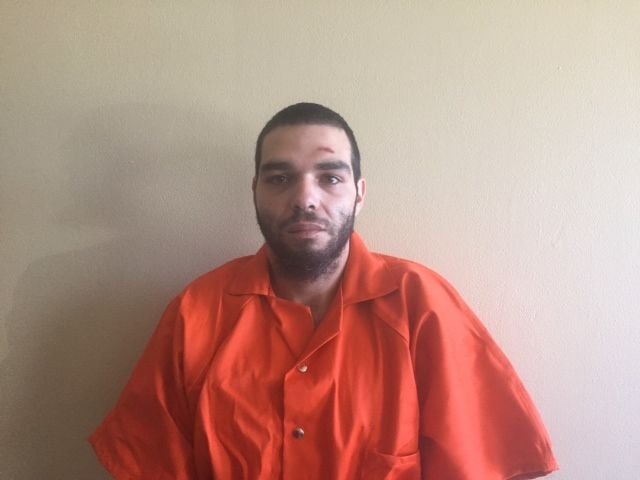 Defendant, Matthew Dotson, lived with the victims in this case, his
girlfriend, Misty Marshall, and her nine-year-old son, Day-... More... $0 (11-05-2018 - LA)


Jenna Zingg v. Thomas Groblewski
In 2015, Jenna Zingg ("Zingg"),
a pretrial detainee at the Massachusetts Correctional Institute-
Framingham ("MCI-Framingham"), sued Dr. Thomas Groblewski
("Groblewski") and the Massachusetts Partnership for Correctional
Healthcare ("MPCH") in the United States District Court for the
District of Massachusetts. She brought a Massachusetts state law
claim for common law negli... More...

$0 (11-01-2018 - MA)


State of Oklahoma v. Jakhai Montrell Adams MoreLaw Suites Legal Suites and Virtual Offices In Downtown Tulsa 406 South Boulder 918-582-3993 or Info@morelaw.com
Tulsa, OK - Criminal defense lawyers Alexis Gardner and Michael Manning represented Jakhai Adams, age 21, who was charged with:

Count # 1. Count as Filed: HM11, MURDER - FIRST DEGREE... More...

$0 (10-31-2018 - OK)


Southwest Orthopaedic Specialists v. Ira Wayne Allison





¶1 Ira Wayne Allison and Allison Legal, PLLC (collectively Allison), appeal the district court's denial in part of a motion to dismiss the lawsuit of Southw... More... $0 (10-30-2018 - OK)


Angela McCullough, et al. v. Ernest Finley, Jr., et al.



Morelaw Internet Marketing
National Find A Lawyer Directory









This appeal requires ... More... $0 (10-29-2018 - AL)


James Rutherford v. Tom's Burgers Family Restaurant




San Diego - James Rutherford sued Tom's Burgers Family Restaurant on a Americans with Disabilities Act violation theory.







Titles I and V of the Americans with Disabilities Act of 1990 (ADA)

EDITOR'S NOTE: The follow... More... $0 (10-29-2018 - CA)


Manny Villanueva v. Fidelity National Title Company
In their first appeal (case No. H041870), both plaintiff Manny Villanueva,
individually and as class representative, and defendant Fidelity National Title Company
(Fidelity) appeal from a judgment following a bench trial in this class action lawsuit
alleging violations of the Unfair Competition Law (UCL) (Bus. & Prof. Code, §§ 17200
et seq.). Villanueva and the class (jointly Plain... More...

$0 (10-29-2018 - CA)


Next Page