Immunity Law
Alison Patricia Taylor v. City of Saginaw; Tabitha Hoskins




The City of Saginaw (the "City") uses a common parking enforcement practice known as "chalking," whereby City parking enforcement officers use chalk to mark the tires of parked vehicles to track how long they have been parked.
No. 17-2126 Taylor v. City of Saginaw, et al. Page 2
Parking ... More... $0 (04-22-2019 - MI)


Lucinda Cox v. Hollis Griffin

MoreLaw Virtual Receptionists
Nosotros hablamos español




The lesson in this case is there are important distinctions between the torts of false
imprisonment and malicious pro... More... $0 (04-19-2019 - CA)


Lucinda Cox v. Hollis Griffin
The lesson in this case is there are important distinctions between the torts of false
imprisonment and malicious prosecution. Lucinda Cox alleged that Hollis Griffin
intentionally filed a false police report accusing Cox of forgery and embezzlement,
leading to Cox's arrest and seven-day incarceration. Cox's attorney asked the court to
2
instruct the jury on false arrest (fals... More...

$0 (04-18-2019 - CA)


Xue Lu; Jie Hao v. United States of Amierca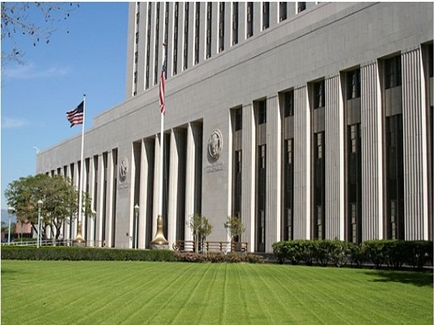 The Equal Access to Justice Act, 28 U.S.C. § 2412(b),
waives the government's sovereign immunity for the
imposition of attorneys' fees "to the same extent that any
other party would be liable under the commo... More... $0 (04-17-2019 - CA)


Maria Ramirez v. Ruben Escajeda, Jr.




Government officials are often entitled to qualified immunity ("QI") from liability for civil damages for performing their discretionary duties. See, e.g., Romero v. City of Grapevine, 888 F.3d 170, 176 (5th Cir. 2018). And when a district court denies QI, we may immediately review the... More... $0 (04-17-2019 - TX)


Deanna J. Robinson v. Hunt County





Deanna J. Robinson sued Defendants Hunt County, Sheriff Randy Meeks, and several employees of the Hunt County Sheriff's Office (HCSO), alleging unconstitutional censorship on the HCSO Facebook page. The district court den... More... $0 (04-16-2019 - )


Lewis A. Brandon, III v. The City of Greensboro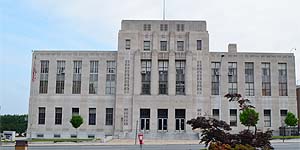 After eight voting citizens of Greensboro, North Carolina, ("Citizens") prevailed in an action under 42 U.S.C. § 1983 against the Guilford County Board of Elections, successfully challenging as unconstitutional a 2015 state law that redrew Greensboro City Council districts and obtainin... More... $0 (04-15-2019 - NC)


STATE OF OHIO v. SUMMER R. MALYSHEV




Appellant and Michael Shane we... More... $0 (04-11-2019 - OH)


John Mara v. Stephen Rilling, Edward Nook, Frederick Hine




On interlocutory appeal from an order denying summary
judgment entered in the United States District Court for the District
of Connecticut (Chatigny, J.), defendants contend that they are
entitled to qualified immunity from plaintiff's suit charging them
with violatin... More... $0 (04-10-2019 - CT)


JILLIAN WHALEN ET AL. v. T.J. AUTOMATION, INC. ET AL.





T.J. Automation manufactures machines that bend tubing for a variety
of mechanical and automotive products. (Doc. No. 70, Tracy's May 15, 2018 Depo.
at 11). Tracy is the president of T.J. A... More... $0 (04-09-2019 - OH)


STATE OF OHIO v. TAURUSS A. BERRY




In December 2017, the State filed an indictment charging Berry with several
offenses, including two felonies related to carrying and handling of a firearm in a vehicle,
and three misdemeanors relate... More... $0 (04-08-2019 - OH)


JALEN SHAQUILLE WILLIAMS A/K/A JALEN SHAQUILLE WILLIAMS SR. A/K/A JALEN WILLIAMSv. STATE OF MISSISSIPPI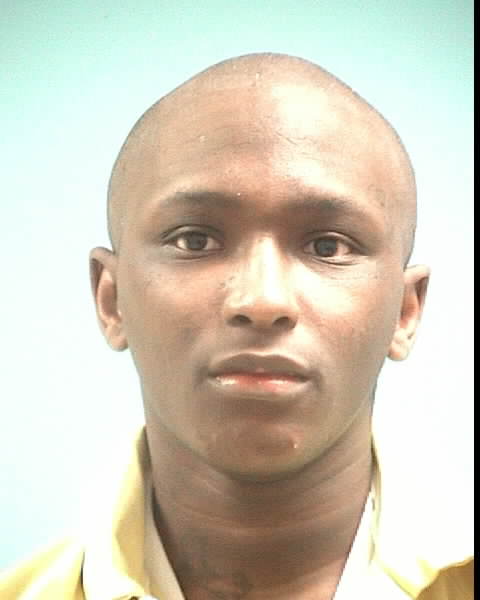 In the early evening of July 22, 2014, Jalen Williams, age 19, and Rashad Johnson,
age 20, were shooting dice in the parking lot of a church in Gulfp... More... $0 (04-07-2019 - MS)


STEVEN PAUL ANDERSON vs MARY MITCHELL



Steven Paul Anderson seeks certiorari review of an order overruling his objections to deposition questions and compelling additional depositions in th... More... $0 (04-06-2019 - FL)


Bonny Edward Taylor v. Henry P. Hughes and Bill Blue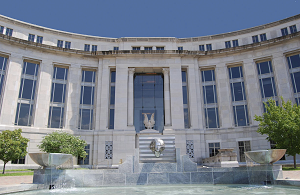 Almus Taylor died from internal bleeding after being kept in a jail holding cell overnight. Bonny Edward Taylor, Almus's father and the Administrator of Almus's estate, sued the jail guards under 42 U.S.C. § 1983 and Alabama state law, alleging that they wer... More... $0 (04-03-2019 - AL)


Jeri Lynn Rich v. Michael Palko and Keith Duane Hudgens





Jeri Rich sued Michael Palko and Keith Hudgens of the McKinney Police Department ("MPD") on behalf of her adopted son, Gavrila Dupuis-Mays, who has been declared an incapacitated person by the State of Texas. Rich sought damages under 42 U.S.C. § 1... More... $0 (04-03-2019 - TX)


Marjorie Shephard v. City of Shreveport and Philip Tucker





This lawsuit arises from the death of William Shepherd, who was shot and killed by Corporal Tucker of the Shreveport Police Department in October 2013. Mr. Shepherd's mother brought excessive force claims against the officer and the city. The di... More... $0 (04-03-2019 - LA)


David O. Cooper v. Montgomery County, Ohio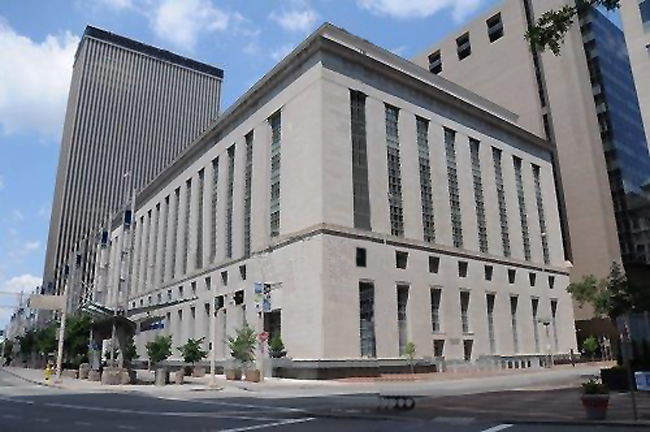 Plaintiff-Appellant David Cooper was a pretrial detainee at Montgomery County Jail for approximately eight months in 2012. After Cooper attempted to harm himself several times, Cooper was housed in the receiving area of the jail for several months with no mattress, no blanket, constan... More... $0 (04-02-2019 - OH)


JOSE RAMON NIEVES RIVERA vs STATE OF FLORIDA




A friendly residential gathering took a tragic turn, resulting in the shooting death of the gathering's host. The shooter, Jose Rivera, appeals his convictions of first-degree murder with a firearm; attempted firstdegree murder with a firear... More... $0 (04-02-2019 - FL)


Donald Morgan v. Michael Robinson





Donald Morgan sued his boss Michael Robinson for First Amendment
retaliation under 42 U.S.C. § 1983. Robinson moved for summary judgment based
on qualified immunity. The district court denied the motion. This court reverses and
remands.
I.
Morgan is ... More... $0 (03-30-2019 - NE)


Matthew Marble v. State of Tennessee




Under Title II of the Americans with Disabilities Act (ADA) and its implementing regulations, public entities are required to make reasonable modifications in their provision of services to avoid discriminating against disabled individuals. To protect disabled indivi... More... $0 (03-30-2019 - TN)


Scott Lynn Gibson, a/k/a Vanessa Lynn v. Bryan Collier




A state does not inflict cruel and unusual punishment by declining to provide sex reassignment surgery to a transgender inmate. The only federal court of appeals to decide such a claim to date has so held as an en banc court. See Kosilek v. Spencer, 774 F.3d 63, 76–78, 87–89, 96 (1st C... More... $0 (03-30-2019 - TX)


Jerud Butler v. Board of County Commissioners for San Miguel County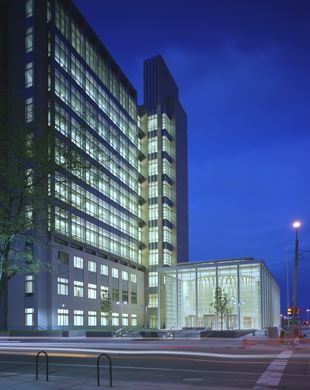 The First Amendment protects a government employee's speech (1) made as a
citizen (2) on a matter of public concern (3) if the employee's right to speak
outweighs the government's interest as an employer in an efficient workplace. These
are the first three step... More... $0 (03-30-2019 - CO)


United States of America v. Mary Carol S. Johnson, et al.





The three consolidated appeals currently before this court involve an action
brought by the Government to collect unpaid federal estate taxes. In Appeal No.
17-4083, the Government appeals from the district court's determination that its
state-law c... More... $0 (03-29-2019 - UT)


Laurence Johnson v. The Raytheon Company, Inc.
Plaintiff and appellant Laurence Johnson was seriously
injured when he fell from a ladder at work. At the time, Johnson
was employed by an independent contractor which provided
maintenance engineering staff for defendant and respondent The
Raytheon Company, Inc. Raytheon was undergoing a renovation
project of a water cooling tower on its premises. The prime
contractor for t... More...

$0 (03-28-2019 - CA)


Blanca Arizmendi v. Patrick Gabbert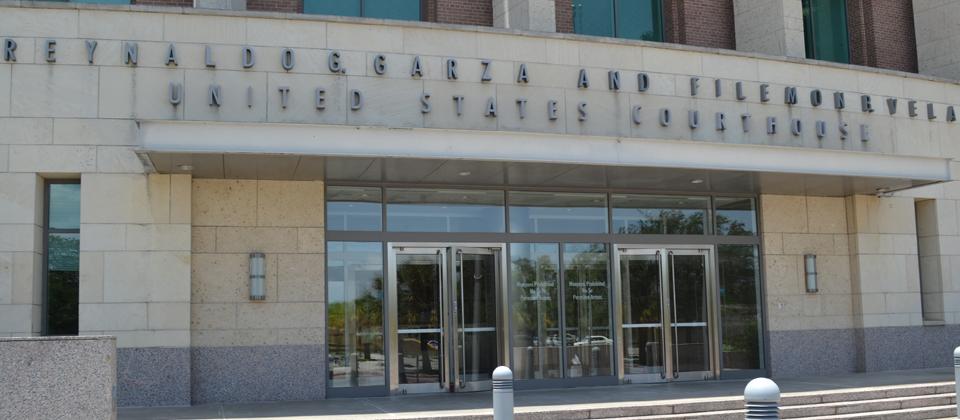 Blanca Arizmendi teaches high school French in Brownsville, Texas. Patrick Gabbert, the school district's criminal investigator, swore out an affidavit in support of a warrant for the arrest of Arizmendi for allegedly communicating a false... More... $0 (03-26-2019 - TX)


Next Page