Homeowners Association Law
United States of America v. Theodore Eric Watson




Des Moines, IA - Des Moines Man Pleads Guilty to Defrauding United Way of Central Iowa and Embezzling from a Labor Union

Theodore Eric Watson, age 54, of Des Moines, Iowa, appeared before United States Magistrate Judge Celeste F. Bremer and entered guilty pleas to ... More... $0 (04-18-2019 - IA)


United States of America v. Tyler R. Davis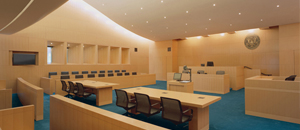 >
Peoria, IL - Tazewell County Felon Sentenced to Seven Years in Prison for Gun Possession

A Washington, Ill., man, Tyler R. Davis, 25, has been sentenced to seven years in prison for possession of a firearm as a felon. U.S. District Court Judge James E. Shadid sent... More... $0 (04-18-2019 - IL)


Lloyd's Syndicate 457 v. Floatec, L.L.C.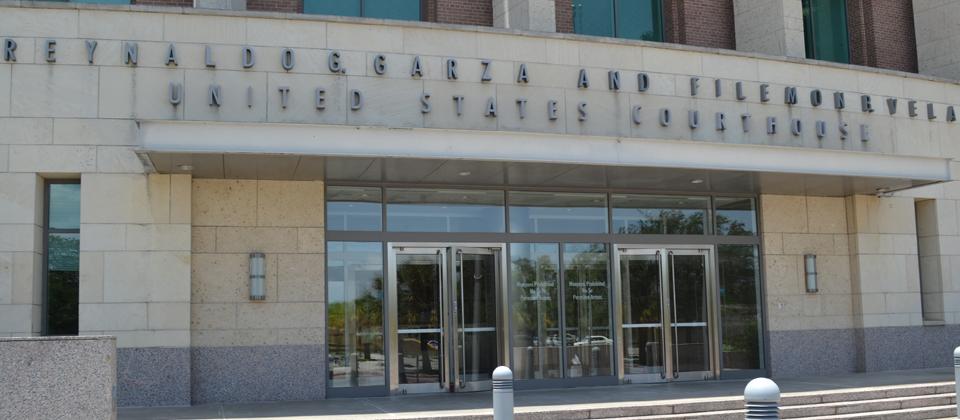 This case concerns a disputed siting of Big Foot in the Gulf of Mexico. We refer to a floating oil-drilling platform that rests on four massive columns—hence the name "Big Foot"—moored by steel tendons to the ocean floor. Chevron, which op... More... $0 (04-17-2019 - TX)


United States of America v. Bernard Greenspan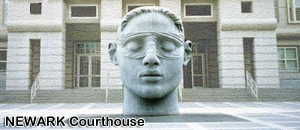 Sometimes, the only plausible explanation for a lab's stream of payments to a doctor is cash for blood. Over seven years, Dr. Bernard Greenspan referred more than 100,000 blood tests to Biodiagnostic Laboratory Services. The Lab made more than $3 million off these tests. In excha... More... $0 (04-17-2019 - NJ)


Timothy Wade Foth v. The State of Texas
More... $0 (04-17-2019 - TX)


United States of America v. Benjamin Martinez, Giam Nguyen, Anna Bagoumian, Donovan Simmons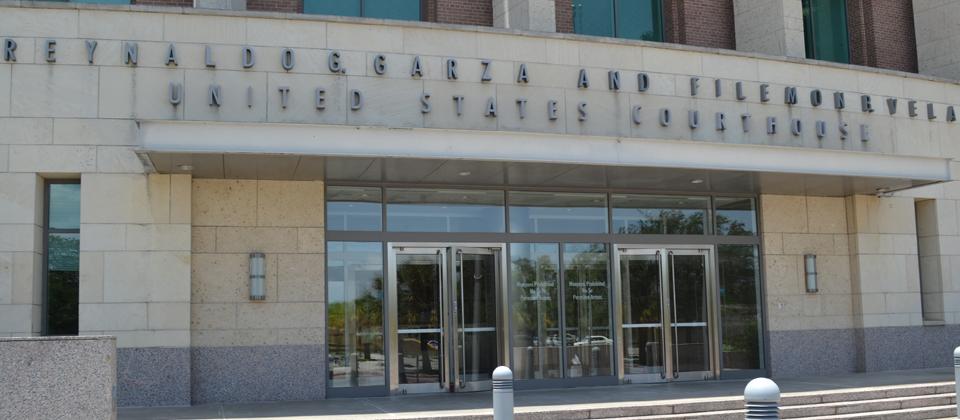 All the defendants were convicted of conspiracy to commit health care fraud and several substantive counts of health care fraud. Individual defendants were convicted of different additional offenses. Defendants appeal, challenging the sufficien... More... $0 (04-17-2019 - TX)


Brown v. Gerald Goldstein

MoreLaw Virtual Receptionists
Nosotros hablamos español



Former and current members of the band WAR filed a
breach of contract action alleging that their music p... More... $0 (04-17-2019 - CA)


In re: Earl Benard Blasingame





Church Joint Venture ("CJV") appeals the bankruptcy court's decision determining that a lawsuit had inconsequential value to the bankruptcy estate and allowing the Trustee, Edward Montedonico, ("the Trustee") to abandon the lawsuit. The Blasingames1 filed a cross appeal of a p... More... $0 (04-15-2019 - TN)


ANGELA S. CIANFAGLIONE - vs - LAKE NATIONAL BANK (nka ERIE BANK), et al.




On January 6, 2017, Grajzl filed a Complaint against Lake National Bank,
bank employee Lisa Lawrence, John Does 1 and 2, and her ex-husband, Andrew
Cianfaglione. The Complaint alleged that Cianfag... More... $0 (04-13-2019 - OH)


John Doe v. Federal Election Commission
This is an appeal from the decision of the district court reftising to enjoin the Federal
Election Commission from releasing information identifying a
trust and its trustee in connection with a misreported federal
campaign contribution. Doe v. FEC, 302 F. $upp. 3d 160
(D.D.C. 201$).
Plaintiffs — the trust and its trustee — appear incognita as
John Doe 2 and John Doe 1. They... More...

$0 (04-12-2019 - DC)


Jeremy R. Morris and Kristy L. Morris v. West Hayden States First Addition Homeowners Association




Coeur d/Alene, ID - Jeremy and Kristy Morris the West Hayden States First Addition Homeowners Association on a civil rights Fair Housing Act theory claiming that they were discriminated against because of their Christmas display.

The Association claimed that the Plaintiff's brok... More... $0 (04-12-2019 - ID)


United States of America v. Jullian Assange

Washington, DC - The United States of America charged Julian Assange with conspir... More... $0 (04-11-2019 - DC)


James R. Adams v. Governor of Delaware





James R. Adams is a resident and member of the State Bar of Delaware. For some time, he has expressed a desire to be considered for a judicial position in that state. Following the announcement of several judicial vacancies, Adams considered applying but ultimately chose not to... More... $0 (04-10-2019 - DE)


Joan Demarest v. HSBC Bank USA, N.A.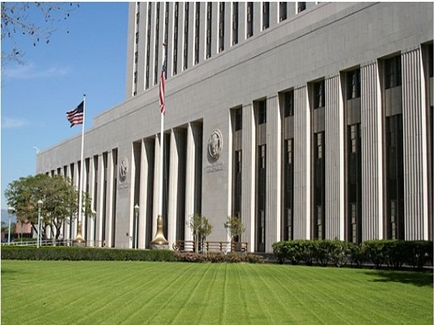 Plaintiff-Appellant Joan Demarest initiated an action in state court stemming from the foreclosure of her property. The defendants removed the action to federal district court based on diversity jurisdiction. The district court... More... $0 (04-08-2019 - CA)


JOSEPH LEHMANN AND THERESE LEHMANN vs COCOANUT BAYOU ASSOCIATION, INC.





The disputed parcel lies in what was originally known as the Siesta subdivision and is now called the Cocoanut Bayou subdivision. Today, it is a narrow strip of land that is at its widest point twelve... More... $0 (04-06-2019 - FL)


Kenneth K. York v. City of Los Angeles
Kenneth and Annette York (plaintiffs) own a 40-acre parcel
of land in the Hollywood Hills. In 2011, they sought approval
from the City of Los Angeles (City) to build a large house, guest
house, and recreational area on the property. To do so, they also
sought approval of nearly 80,000 cubic yards of grading—more
than 24 times the amount of grading permitted by right. The
Ci... More...

$0 (04-06-2019 - CA)


Darryl Gregory Guillory v. The State of Texas




This appeal involves the sentences imposed for two separate offenses. The first was a Harris County grand jury indictment for felony robbery. Pursuant to a plea ba... More... $0 (04-04-2019 - TX)


Bank of America, N.A. v. Arlington West Twilight Homeowners Association





The State of Nevada has established a statutory scheme that grants a homeowners association (HOA) a lien with superpriority status on property governed by the association. See SFR Invs. Pool 1, LLC v. U.S. Bank, N.A., 334 P.3d 408, 409–14 (Nev.... More... $0 (04-03-2019 - NV)


STATE OF KANSAS v. JACOB COLEMAN EWING




A jury convicted Jacob Coleman Ewing of two counts of rape, four counts of a... More... $0 (04-03-2019 - KS)


National Asian American Coalition v. Gavin Newsom, as Governor




This appeal arises out of the subprime mortgage crisis, a nationwide banking
emergency that began in 2007 with the collapse of a housing financing bubble created in
large part by an increase in housing speculation and subprime lending practices. This
crisis led to a deep recession in the Unite... More... $0 (04-03-2019 - CA)


William A. Valls v. Allstate Insurance Company





This appeal arises from the multitude of lawsuits filed by
Connecticut homeowners whose basement walls were likely
constructed with defective concrete manufactured by the now‐defunct
J.J. Mottes Company—the so‐called "crumbling concrete cases."
Plaint... More... $0 (04-02-2019 - CT)


STATE OF KANSAS v. TEVEERE BATES




In the early morning hours of July 8, 2015, officers from the Wichita Police ... More... $0 (04-02-2019 - KS)


United States of America v. Rezart Rakaj and Kliton Rakaj




New Haven, CT - New Haven Property Owners Who Illegally Removed Asbestos are Sentenced

REZART RAKAJ, 35, of Ansonia, and KLITON RAKAJ, 39, of Monroe, were sentenced in New Haven federal court for offenses related to the illegal and dangerous removal of asbestos at a New Have... More... $0 (04-01-2019 - CT)


Damien Guedes v. Bureau of Alcohol, Tobacco and Explosives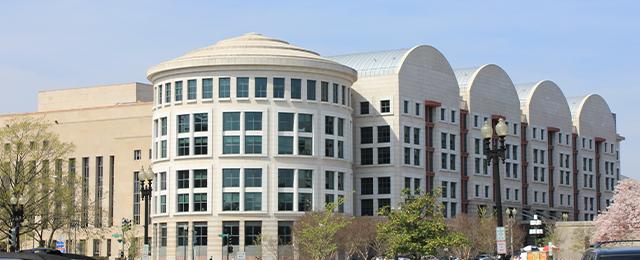 In October 2017, a lone gunman armed with bump-stock-enhanced semiautomatic weapons murdered 58 people and wounded hundreds more in a mass shooting at a concert in Las Vegas, Nevada. In the wake of that tragedy, the Bureau of Alcohol, Tobacco, Firearms and Explosives ("Bureau... More... $0 (04-01-2019 - DC)


Bertha A. Molinaro v. Michael M. Molinaro
Michael Molinaro appeals from a restraining order issued
under the Domestic Violence Prevention Act (DVPA) (Fam. Code,
§ 6200 et seq.).
1 We conclude the part of the restraining order
prohibiting Michael from posting anything about his divorce case
on Facebook constitutes an overbroad, invalid restraint on his
freedom of speech. We therefore will reverse that provision and<... More...

$0 (04-01-2019 - CA)


Next Page