Health Care Law
United States of America v. Zahir Shah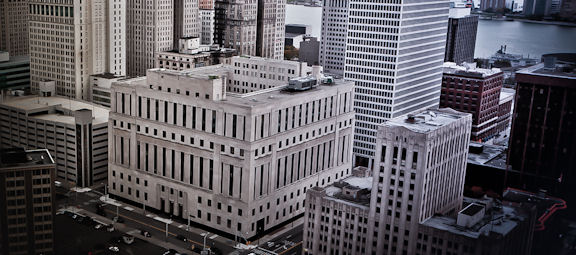 Detroit, MI - Michigan Home Health Agency Owner Sentenced to Prison for $8.3 Million Medicare Fraud

A Michigan home health agency owner was sentenced to 84 months in prison for his role in an $8.3 million scheme to defraud Medicare.

Zahir Shah, 49, of West Bloomfield, Michi... More... $0 (04-22-2019 - MI)


United States of America v. Mohamed Toure and Denise Cros-Toure




Dallas, TX - exas Couple Each Sentenced to Seven Years in Prison for Forced Labor and Related Offenses

Defendants compelled the unpaid domestic labor of young, West African girl in their Southlake, Texas, home for ove... More... $0 (04-22-2019 - TX)


Dr. David S. Muransky v. Godiva Chocolatier, Inc.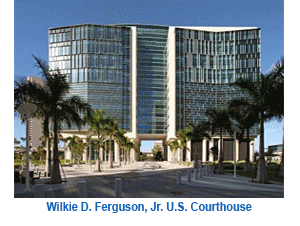 This appeal was brought to contest the approval of a class-action settlement. Dr. David Muransky filed a class action against Godiva Chocolatier, Inc. for violating the Fair and Accurate Credit Transactions Act ("FACTA"). Appellants James Price and Eric Isaacson ("the object... More... $0 (04-22-2019 - FL)


United States of America v. Alanna Jean Orr

Oklahoma City, OK - Woman Charged With Felony Murder of Child at Kickapoo Casino

ALANNA JEAN ORR, 50, of Oklahoma City, has been charged with felony murder of a child in Indian Country, announced First Assistant U.S. Attorney Robert J. Troester.

According to an affidavit in support ... More... $0 (04-22-2019 - OK)


Andrea Cole v. National Railroad Passenger Corporation (Amtrak), BNSF Raidway Company, Cimarron Crossing Feeders, LLC.

MoreLaw Virtual Receptionists
We Will Answer Your Phone For You for $1 an Hour




Kansas City, KS - Andrea Cole sued the National Railroad Passenger Corporation (Amtrak), BNSF Raidw... More... $0 (04-22-2019 - KS)


Du-All Safety, LLC v. The Superior Court of Alameda County, Mark krien, Real Party in Interest

MoreLaw Virtual Receptionists
Nosotros hablamos español




On March 2, 2017, plaintiffs Mark Krein and his wife Lori Krein (when referred to
collectively, plaintiffs) filed the... More... $0 (04-21-2019 - CA)


Ever Mendez v. The State of Texas




At trial, Villanueva testified she met Mendez in January of 2012, and soon they wer... More... $0 (04-20-2019 - TX)


Juan Antonio Gonzalez v. The State of Texas




This case arises from an incident involving the decedent (twenty-eight-year-old
poli... More... $0 (04-20-2019 - TX)


Charles Levi Morrow v. The State of Texas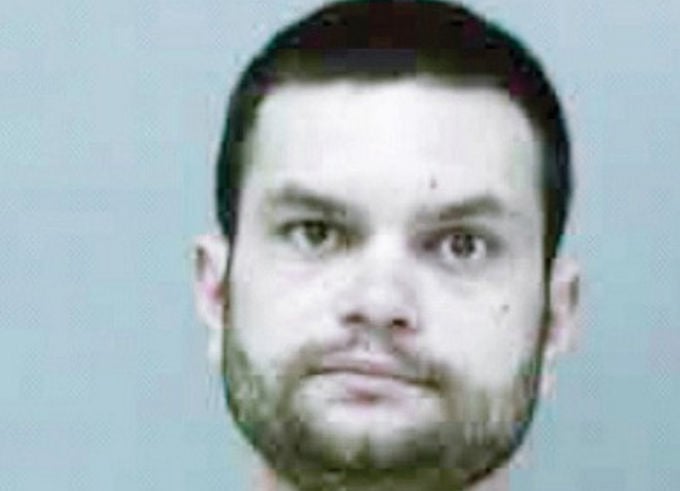 ... More... $0 (04-20-2019 - TX)


United States of America v. Camilo Qu Primero and Aurora S. Beltran




Las Vegas, NV - Former Medical Doctor And His Business Partner Sentenced To Nearly Three Years In Prison For $7.1 Million Medicare Health Care Fraud Scheme

A former medical doctor and his business partner were sentenced to 33 months in pris... More... $0 (04-20-2019 - NV)


Daizjion Deveil Demerson v. The State of Texas
More... $0 (04-20-2019 - TX)


Paul Charles Neatherlin, Jr. v. The State of Texas




In 2017, appellant Paul Charles Neatherlin, Jr. was convicted of possession of a
controlled substance,1 fraudulent use or possession of identifying information,2 and failure
to appear in accordance... More... $0 (04-20-2019 - TX)


United States of America v. Brian A. Oliver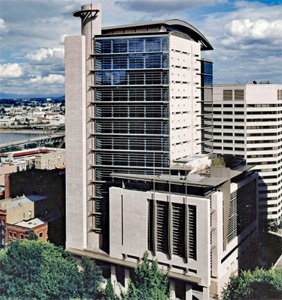 Portland, OR - Former Aequitas Owner and Executive Vice President Pleads Guilty in Fraud and Money Laundering Conspiracy

Criminal conspiracy could have cost investors more than $600 million

Brian A. Oliver, a former owner and executive vice president of Aequitas Management, LL... More... $0 (04-20-2019 - OR)


Jesus De La Cruz Herrera v. The State of Texas

MoreLaw Virtual Receptionists
Nosotros hablamos español





Jesus De La Cruz Herrera entered an open plea of guilty to possession with intent to deliver
"Fluoro-ADB" in an... More... $0 (04-19-2019 - TX)


Mitchell Damond Martin v. The State of Texas



Legal Suites and Virtual Offices In Downtown Tulsa
624 South Denver
918-398-5678 or Pat@morelaw.com

More... $0 (04-19-2019 - TX)


Robert Earl Nash v. The State of Texas

MoreLaw Virtual Receptionists
Nosotros hablamos español







Nash pleaded guilty to assaulting Nicole Goulding on July 5, 2017, as alleged in the
indictment.2 Du... More... $0 (04-19-2019 - TX)


Matthew Barrett O'Shea v. The State of Texas
Aggravated sexual assault of a child under six ... More... $0 (04-19-2019 - TX)


United States of America v. Bernard Lindsey





Concord, NH - Concord Man Convicted of Drug Trafficking Charges

A federal jury found Bernard Lindsey, 41, of Concord, New Hampshire, guilty of possession with intent to distribute cocaine, fentanyl, and methamphetamine.

According to trial exhibits ... More... $0 (04-18-2019 - )


Richard Natofsky v. The City of New York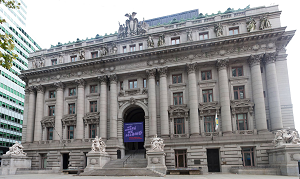 Plaintiff Richard Natofsky appeals from a judgment of the United
States District Court for the Southern District of New York granting summary
judgment to Defendants (Buchwald, J.). Natofsky served as the Director of
Budget and Human Resources at the New York C... More... $0 (04-18-2019 - NY)


Issac Williams v. The State of Texas




Williams was accused of tr... More... $0 (04-18-2019 - TX)


United States of America v. Bernard Greenspan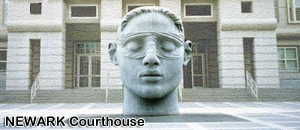 Sometimes, the only plausible explanation for a lab's stream of payments to a doctor is cash for blood. Over seven years, Dr. Bernard Greenspan referred more than 100,000 blood tests to Biodiagnostic Laboratory Services. The Lab made more than $3 million off these tests. In excha... More... $0 (04-17-2019 - NJ)


Richard David Mason v. The State of Texas



Morelaw Internet Marketing
National Find A Lawyer Directory









At approximately 6:15... More... $0 (04-17-2019 - TX)


United States of America v. Benjamin Martinez, Giam Nguyen, Anna Bagoumian, Donovan Simmons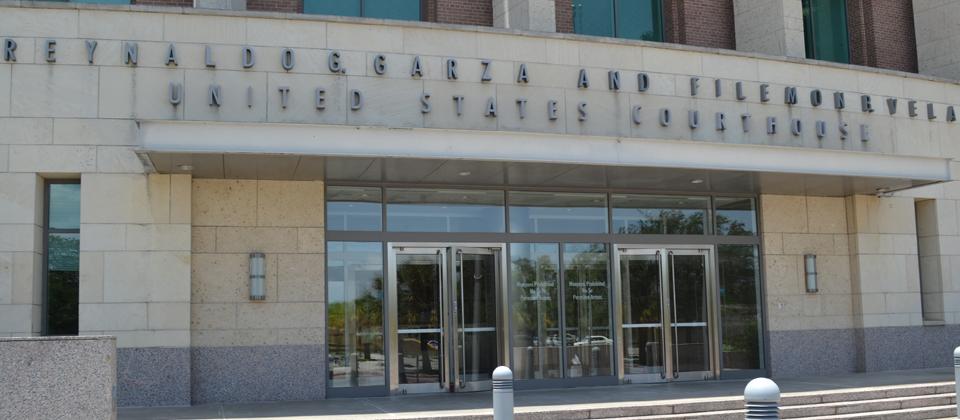 All the defendants were convicted of conspiracy to commit health care fraud and several substantive counts of health care fraud. Individual defendants were convicted of different additional offenses. Defendants appeal, challenging the sufficien... More... $0 (04-17-2019 - TX)


Darwin Bernard Foster v. The State of Texas

MoreLaw Virtual Receptionists
Nosotros hablamos español



Following the death of her father in approximately 2004, the child
complainant in this case, C.S., move... More... $0 (04-16-2019 - TX)


James Bradley Hammond v. The State of Texas

MoreLaw Virtual Receptionists
Nosotros hablamos español



After an investigation, on August 9, 2017, the City of Fort Worth Police
Department obtained a warrant ... More... $0 (04-16-2019 - TX)


Next Page