Fraudulent Conveyance Law
United States of America v. Nikolay Tantchev Chogsom




After a six-day trial involving
twenty-nine witnesses, a federal jury convicted Nikolay
Tantchev of exporting and attempting to export stolen cars,
submitting false documents to customs officials, and structurin... More... $0 (02-22-2019 - IL)


United States of America v. Hope E. Thomley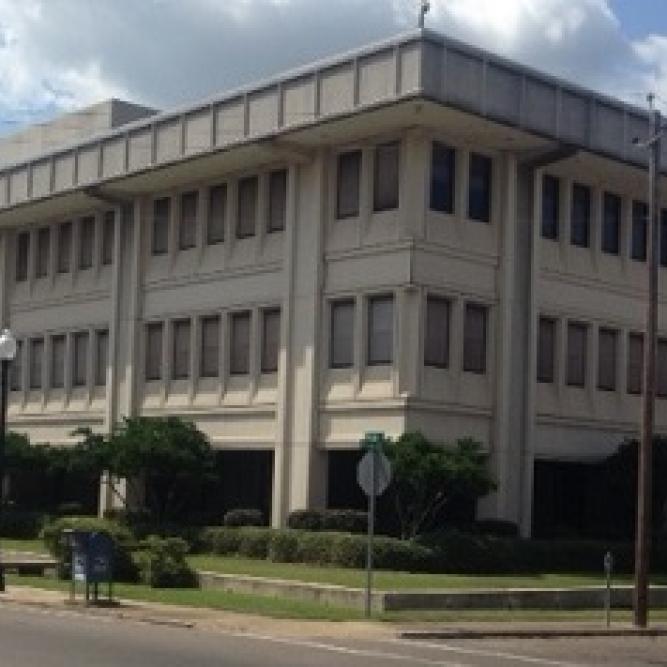 Hattiesburg, MS - Mississippi Woman Pleads Guilty to Health Care Fraud, Money Laundering and Tax Evasion Charges for Role in $200 Million Compounding Pharmacy Scheme
A Hattiesburg, Mississippi woman pleaded guilty toda... More... $0 (02-21-2019 - MS)


United States of America v. Juliette Anais Tamayo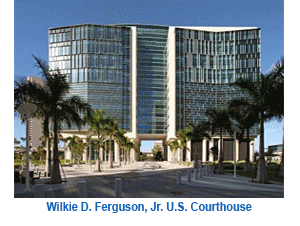 Miami Medical Clinic Owner Pleads Guilty to Health Care Fraud Scheme
A Miami, Florida-area medical clinic owner pleaded guilty today for her role in a scheme to defraud Medicare by submitting fraudulent billings from the clinic and by supplying patients to three home hea... More... $0 (02-21-2019 - FL)


United States of America v. Michael J. Erickson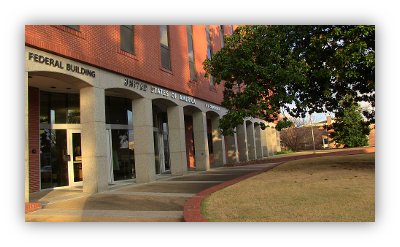 Oxford, MS - Bank Officer Sentenced for Fraud

A former bank officer has been sentenced to two years in prison for embezzling funds from Southern Bancorp Bank. Michael J. Erickson, age 42, of Ridgeland, Mississippi, was sentenced by U.S. District Judg... More... $0 (02-21-2019 - MS)


United States of America v. Iosif Florea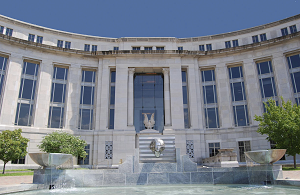 Montgomery, AL - Phoenix, Arizona Man Sentenced to 32 Months for His Role in an Alabama Phishing Scam

Iosif Florea, 42, of Phoenix, Arizona, was sentenced to 32 months in federal prison for his part in a "phishing" scam that impacted Alabama residen... More... $0 (02-21-2019 - AL)


Shanessa V. Pittman v. Commonwealth of Virginia




In October 2015, Pittman contacted an acquaintance, Darcelle Pettis ("Pettis"), seeking a
ride home from the hospital. Pettis rented a car for this purpose from Enterprise Rent-A-Car
("Enterprise"), and pick... More... $0 (02-20-2019 - VA)


In Re: Paul H. Titus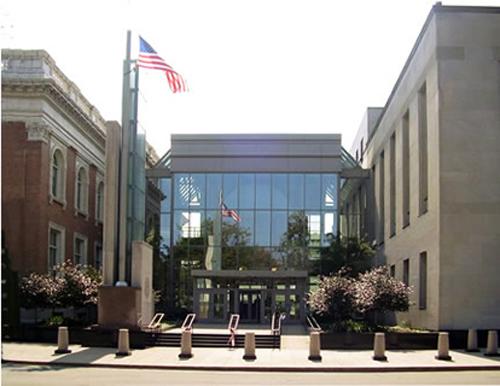 When his old law firm broke its lease, attorney Paul
Titus was on the hook for millions of dollars in unpaid
commercial rent. The landlord tried to recover the rent by
targeting the wages Mr. Titus was earning at his new ... More... $0 (02-20-2019 - PA)


State of Ohio v. Oreste Fuste Torres




On June 15, 2017, Oreste Fuste Torres was charged in a 67-count indictment
with two counts of engaging in a pattern of corrupt activity, violations of R.C.
2923.32(A)(1) and (B)(1), 59 counts of identity fraud, violations of R... More... $0 (02-18-2019 - OH)


Robert Sturm v. Todd Andrew Moyer
The question presented in this case is one of first impression:
Assuming fraudulent intent, can the Uniform Voidable Transactions
2
Act (Civ. Code, § 3439 et seq., formerly known as the Uniform
Fraudulent Transfer Act, or UFTA)1 apply to a premarital agreement in
which the prospective spouses agree that upon marriage each spouse's
earnings, income, and other property acquir... More...

$0 (02-17-2019 - CA)


STATE OF OHIO v. JASON TUCKER




Jason Tucker appeals from his conviction and sentence on one count of
cocaine possession, a third-degree felony.
{¶ 2} Tucker's appointed appellate counsel has filed a brief pursuant to Anders v.
California, 386 U.S. 738,... More... $0 (02-16-2019 - OH)


United States of America v. Michael Geddati




Memphis, TN - Student Pleads Guilty to Computer Fraud, Trying to Preserve Scholarship

Michael Geddati, 20, of Memphis has pleaded guilty to computer fraud.

According to the information presented in court, during the 2017-18 academic year, Michael Geddati was a fr... More... $0 (02-16-2019 - TN)


United States of America v. Solomon Israel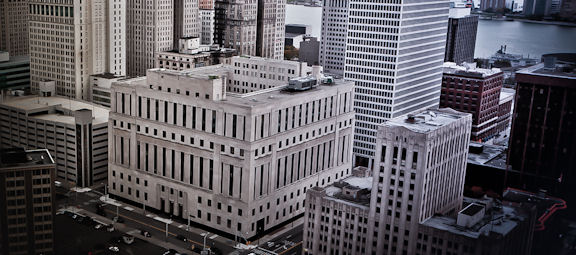 Detroit, MI - Farmington Hills Man Sentenced to 116 Months in Prison for Title-Washing Scheme

A Farmington Hills man was sentenced to 116 months in prison yesterday for having devised and executed an elaborate vehicle title fraud scheme, announced United States Attorney Matthew Schn... More... $0 (02-15-2019 - MI)


United States of America v. Scott Valente




23 Scott Valente ("Valente") appeals from the district court's amended
24 judgment of conviction entered on July 21, 2017. He contends that his sentence was
25 procedurally and substantively unreasonable and that the district court lacked
26 authority to impose the am... More... $0 (02-15-2019 - NY)


United States of America v. Reynaldo "Sonny" Jesus Peralez




San Antonio, TX - Judge Sentences Businessman for Wire Fraud and Aggravated Identity Theft

Reynaldo "Sonny" Jesus Peralez, age 53, owner and operator of Bohannon Oil Services, L.L.C., was sentenced for scheming to defraud investors of over $3.5 million dollars by routing fals... More... $0 (02-15-2019 - TX)


United States of America v. John Eastham Clark, M.D.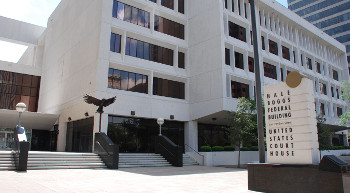 Baton Rouge, LA - Baton Rouge Doctor and His Medical Billing Supervisor Plead Guilty to Fraudulent Billing Scheme

A Baton Rouge, Louisiana-based doctor pleaded guilty yesterday and his medical billing supervisor pleaded guilty today for their roles in a scheme to def... More... $0 (02-15-2019 - LA)


United States ex rel. Knopf v. AgeVital Pharmacy, LLC et al.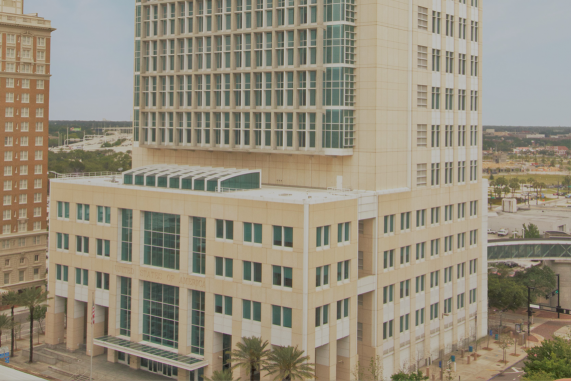 Tampa, FL - Florida Compounding Pharmacy and Its Owners to Pay at Least $775,000 to Resolve False Claims Act Allegations

The Department of Justice announced today that Vital Life Institute LLC (formerly known as AgeVital Pharm... More... $0 (02-15-2019 - FL)


United States of America v. Pamela Taylor



Charleston, WV - Clay County Woman Pleads Guilty to FEMA Fraud

A Clay County woman pled guilty yesterday to embezzling over $18,000 in federa... More... $0 (02-14-2019 - )


United States of America v. Heath McAuliffe




Boston, MA - Massachusetts State Trooper Agrees to Plead Guilty in Overtime Abuse Investigation

A suspended Massachusetts State Police Trooper agreed to plead guilty in connection with the ongoing investigation of overtime abu... More... $0 (02-14-2019 - MA)


United States of America v. Allen H. Loughry II



Charleston, WV - Former Justice of West Virginia Supreme Court of Appeals Sentenced for Fraud

Allen H. Loughry II, 48, of Charleston, West Vi... More... $0 (02-13-2019 - WV)


United States of America v. Albert Poawui, Sombo Kanneh and Michelle Stevens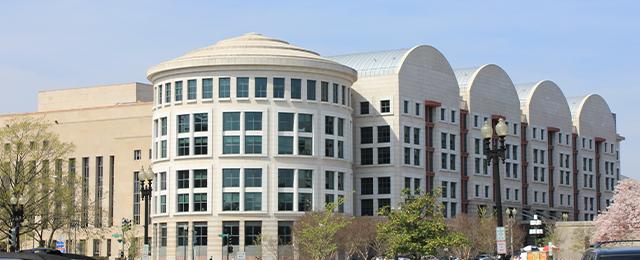 Washington, DC - Three Individuals Sentenced to Prison for Their Roles in Bribery Schemes Involving VA Program for Disabled Military Veterans

Two owners and an employee of for-profit, non-accredited schools were sentenced during the last two days for bribing a public offi... More... $0 (02-13-2019 - DC)


Rand Resources, LLC v. City of Carson



The City of Carson (City) hired Rand Resources as its
agent to negotiate with the National Football League (NFL)
about the possibility of buil... More... $0 (02-13-2019 - CA)


United States of America v. Momodu Bondeva Kenton Gondo



Baltimore, MD - Former Baltimore City Police Gun Trace Task Force Detective Sentenced to 10 Years in Federal Prison for Racketeering and Heroin Distri... More... $0 (02-12-2019 - MD)


USA v. Ojudun




The present proceeding against Ojudun alleging his violations of
3 supervised rele... More... $0 (02-12-2019 - NY)


United States of America, ex rel. Stephanie Strubbe, et al. v. Crawford County Memorial Hospital and Bill Bruce





Stephanie A. Strubbe, Carmen Trader, and Richard Christie sued Crawford
County Memorial Hospital (CCMH) as relators in a qui tam action for violations of
the False Claims Act. 31 U.S.C. § 3729(a). They also sued CCMH and its Chief
Exec... More... $0 (02-12-2019 - IA)


Devlon Deaquel Johnson v. The State of Texas




Both parties agree the underlying facts are irrelevant to this appeal's disposition so we do not recount them in any detail. A Bell County grand jury indicted appellant for possession of cocaine in an amount less than one gram. A... More... $0 (02-11-2019 - TX)


Next Page