Fraudulent Conveyance Law
United States of America v. Jeffrey Scott Terry

Oklahoma City, OK - Mangum Pharmacist Pleads Guilty to Health Care Fraud

JEFFREY SCOTT TERRY, 37, of Mangum, Oklahoma, has pleaded guilty to two felony counts of health care fraud, announced U.S. Attorney Timothy J. Downing and Oklahoma Attorney General Mike Hunter.

According to an ... More... $0 (08-19-2019 - OK)


United States of America v. Keenan A. Gracey




Seattle, WA - Former Washington Resident Pleads Guilty to Wire Fraud and Money Laundering in Fraudulent IPO Stock Scheme
Defrauded Investors of Millions of Dollars by Posing as a British Billionaire with Inside Track on New Companies

A for... More... $0 (08-19-2019 - WA)


United States of America v. Jason Mickel Elcock, a/k/a "Pressi"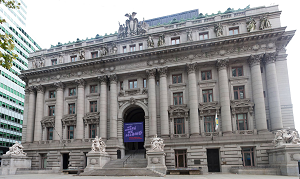 New York, NY - Brooklyn Man Sentenced To 57 Months In Prison For An Account Takeover And Money Laundering Scheme Affecting Tens Of Thousands Of Victims

JASON MICKEL ELCOCK, a/k/a "Prezzi," was sentenced to 57 months in prison for engaging in a decade-long scheme ... More... $0 (08-17-2019 - NY)


United States of America v. Michael Austin Seward and Kevin James McCormick




East St. Louis, IL - Former CEO, CFO of South Florida Tech Support Scam Plead Guilty to Federal Charges in Southern Illinois

There will be no trial for two South Florida men who owned and operated a fraudulent tech support
business known as Client ... More... $0 (08-16-2019 - IL)


William T. Schmitt v. Frank LaRose, Ohio Secretary of State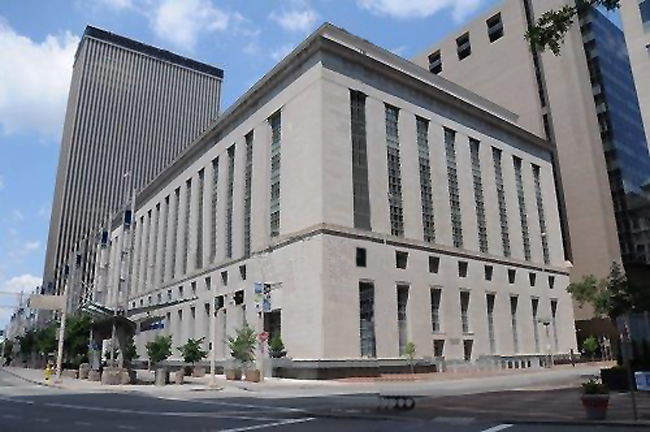 Plaintiffs William T. Schmitt and Chad Thompson submitted proposed ballot initiatives to the Portage County Board of Elections that would effectively decriminalize marijuana possession in the Ohio villages of Garrettsville and Windham. The Board declined to certify the proposed initia... More... $0 (08-16-2019 - OH)


United States of America v. Robin C. Opper




Fort Wayne, IN - Fort Wayne Man Ordered To Pay $566,618.50 In Restitution

Robin C. Opper, age 36, of Fort Wayne, Indiana, was sentenced by U.S. District Court Judge Holly Brady after pleading guilty to wire fraud.

Opper was sentenced to 12 months in prison, followed b... More... $0 (08-16-2019 - IN)


United States of America v. Terry Lynn Anderson and Rocky Freeland Anderson




Dallas, TX - Father and Son Sentenced in Multi-Million Dollar Hearing Aid Healthcare Fraud

A father/son duo who submitted more than $27 million in fraudulent hearing aid claims to insurer Blue Cross and Blue Shield of Texas was sentenced to... More... $0 (08-15-2019 - TX)


Daniel Paul Clifford v. Quest Software, Inc.
The question posed in this appeal is whether an employee's claim against
his employer for unfair competition under Business and Professions Code section 172001
(the UCL) is arbitrable. The employee brought various wage and hour claims against his
employer, and the employer moved to compel arbitration based on the parties' arbitration
agreement. The trial court granted the motion in... More...

$0 (08-15-2019 - CA)


United States of America v. Warner Antonio Portillo




Greenbelt, MD - Virginia Man Pleads Guilty to Federal Charge Relating to a Scheme to Provide Fraudulent Maryland Driver's Licenses to Applicants Who Paid a Fee

Conspiracy Included Bribe Payments to Two Employees of the Maryland Motor Vehicle Administration<... More... $0 (08-14-2019 - MD)


United States of America v. Phillip R. Carawan




New Bern, NC - Seafood Processor Pleads Guilty to Selling Foreign Crabmeat Falsely Labeled as Blue Crab from the U.S.

Phillip R. Carawan of Columbia, North Carolina, pleaded guilty today in federal court in New Bern, North Carolina, on charges that his company, Capt. Neill... More... $0 (08-14-2019 - NC)


United States of America v. Robert Shapiro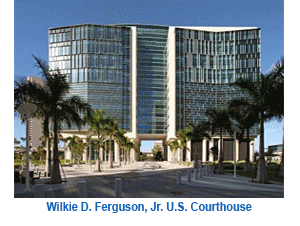 Miami, FL - Mastermind of $1.3 Billion Investment Fraud (Ponzi) Scheme – One of the Largest Ever Charged in South Florida – Pleads Guilty to Conspiracy and Tax Evasion Charges

Robert Shapiro, 61, pled guilty to orchestrating and leading a massive investment fraud sc... More... $0 (08-13-2019 - FL)


United States of America v. Pauline Tilton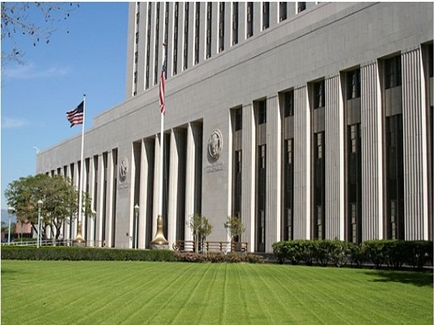 Los Angeles, CA - High Desert Pharmacist Sentenced to over 5 Years in Federal Prison for Illegally Distributing Prescription Opioids and Money Laundering

A High Desert pharmacist who illegally distributed oxycodone by ... More... $0 (08-13-2019 - CA)


Robert E. White v. Square, Inc.

Total Mobility - State-of-the-Art VOIP Telecommunications For Your Practice





Here we consider a question regarding California's Unruh
Civil ... More... $0 (08-13-2019 - CA)


Timothy O'Brien v. AMBS Diagnostics, LLC
A judgment creditor sought to collect a money judgment
from a debtor's individual retirement accounts. Mere weeks after
we ruled in a published decision that the accounts were only
partially exempt from levy pursuant to Code of Civil Procedure
section 704.115, subdivisions (a)(3) and (e)1 (O'Brien v. AMBS
Diagnostics, LLC (2016) 246 Cal.App.4th 942 (O'Brien II)),the
debtor... More...

$0 (08-12-2019 - CA)


United States of America v. Daron Howell Fordham




Salt Lake City, UT - ordham Sentenced To 72 Months In Federal Prison For Mail Fraud Scheme With More Than 1,693 Victims

Many Victims of His Fraud Are Elderly and Disabled

Daron Howell Fordham, age 50, of Las Vegas, Nevada, who pleaded guilty to six... More... $0 (08-12-2019 - UT)


United States of America v. Richard Josephberg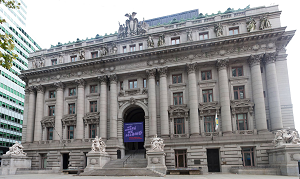 New York, NY - Financial Broker Sentenced To 42 Months In Prison For Tax Evasion And Failure To File Tax Returns

Richard Josephberg, was sentenced to 42 months in prison for evading hundreds of thousands of dollars in taxes for the calendar year 2011 and willful... More... $0 (08-11-2019 - NY)


Kathy Dumont v. Reily Foods Company; New England Coffee Company

MoreLaw Legal Services Marketing
Cost Effective Internet Marketing
Upgrade Your MoreLaw Listing
Call 918-582-6422 Today!




More... $0 (08-11-2019 - MA)


United States of America v. Michael Chaves




Providence, RI - Auto Transport Company Owner Charged with Falsifying U.S. DOT Records, Fraud, ID Theft, Tax Evasion

The owner of an E... More... $0 (08-11-2019 - RI)


United States of America v. Jessica M. Teixeira




Concord, NH - Massachusetts Woman Sentenced To 41 Months For Orchestrating Fraudulent Investment Scheme

Jessica M. Teixeira, 41, of Shrewsbury, Massachusetts, was sentenced to 41 months in prison for wire fraud and money launderin... More... $0 (08-11-2019 - NH)


United States of America v. Scott Charles Maddox and Janice Paige Carter-Smith




Tallahassee, FL - Suspended City Commissioner Maddox & Associate Carter-Smith Plead Guilty to Corruption & Tax Charges

Suspended Tallahassee City Commissioner Scott Charles Maddox and business associate Janice Paige Carter-Smith today each pleaded guil... More... $0 (08-11-2019 - FL)


United States of America v. Muhammad Fahd




Seattle, WA - Leader of Conspiracy to Illegally Unlock Cell Phones for Profit Extradited from Hong Kong

Bribed Workers at AT&T's Bothell Customer Service Center to Plant Malware and Illegally Unlock Cell Phones

A 34-year-old citizen of Pakistan,... More... $0 (08-09-2019 - WA)


United States of America v. Abhijit Prasad

MoreLaw Legal Services Marketing
Cost Effective Internet Marketing
Upgrade Your MoreLaw Listing - Call 918-582-6422 Today!







... More... $0 (08-09-2019 - CA)


United States of America v. Shayeh Dov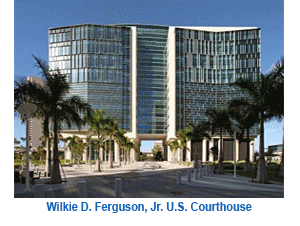 Miami, FL - North Miami Beach Resident Sentenced to Over 7 Years in Prison for $3.5 Million Fraud Scheme Targeting Orthodox Jewish Community

Shayeh Dov, 49 years old, of North Miami Beach, Florida, was sentenced to eighty-seven (87) months in prison, three years of ... More... $0 (08-08-2019 - FL)


United States of America v. Timothy Hood




Kansas City, MO - KC Man Sentenced for Stolen Vehicle Conspiracy

A Kansas City, Missouri, man was sentenced in federal court for his role in a conspiracy to steal high-end sport utility vehicles and pick-ups from out-of-state dealerships and transport them to Ka... More... $0 (08-07-2019 - MO)


United States of America v. Hakop Zakaryan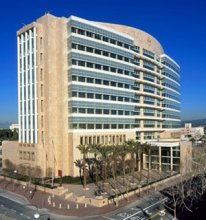 Santa Ana, CA - Ex-Wells Fargo Manager Pleads Guilty to Bank Fraud for Role in Scheme that Laundered $14 Million in Tax Fraud Proceeds

A former bank branch manager at Wells Fargo pleaded guilty today to one felony count of bank fraud for usin... More... $0 (08-06-2019 - C)


Next Page