Fraud Law
United States of America v. Mamdough Abdel-Sayed



New York, NY - CUNY Medgar Evers College Lecturer Sentenced To 6 Months For Selling Fake College Certific... More... $0 (11-02-2018 - NY)


United States of America v. Shannade Clermont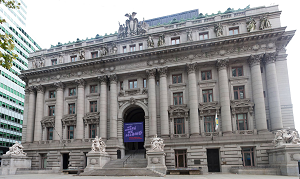 Morelaw Internet Marketing
More... $0 (11-01-2018 - NY)


United States of America v. Roy Depack, a/k/a "Ray Depack," a/k/a "Roy Soriano," a/k/a "John Soriano"
Newark, NJ - Union County, New Jersey, Man Sentenced To 45 Months In Prison For Interstate Theft Scheme

An Elizabeth, New Jersey, man was sentenced to 45 months in prison for operating a scheme to fraudulently obtain hundreds of thousands of dollars in commercial and residential merchandise from various companies, U.S. Attorney Craig Carpenito announced.

Roy Depack, a/k/a "Ray D... More...

$0 (11-01-2018 - NJ)


United States of America v. Emilita Ignacio Arindela, a/k/a Esperanza Ignacio Arindeal, Esperanza Hooper, Emily L. Arindeal and Emily Ignacio Arindeal



Bangor, ME - Filipino Woman Sentenced to Time Served for Passport Fraud

Emelita Ignacio Arindela... More... $0 (11-01-2018 - ME)


Terri Brown v. Ralphs Grocery Company



Plaintiff Terri Brown brought a representative action
against her employer, Ralphs Grocery Company (R... More... $0 (11-01-2018 - CA)


Untied States of America v. Celestine "Tony" Okwilagwe, Paul Emordim Adetutu Etti, and Loveth Isidaehomen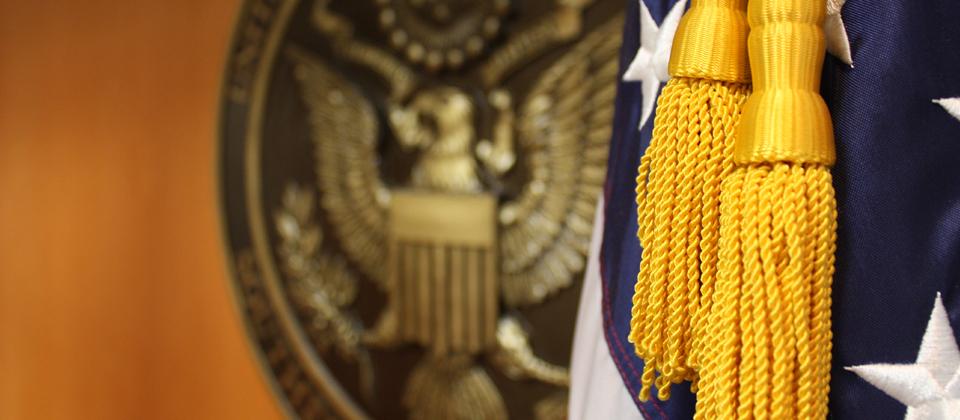 Dallas, TX - Two Home Health Agency Owners and Two Employees Convicted for Roles in $3.7 Million Home Health Fraud Scheme

A federal jury found two home health owners and two employees guilty today for their roles in a scheme to bill Med... More... $0 (10-31-2018 - TX)


United States of America v. Ivan Alexis Guedez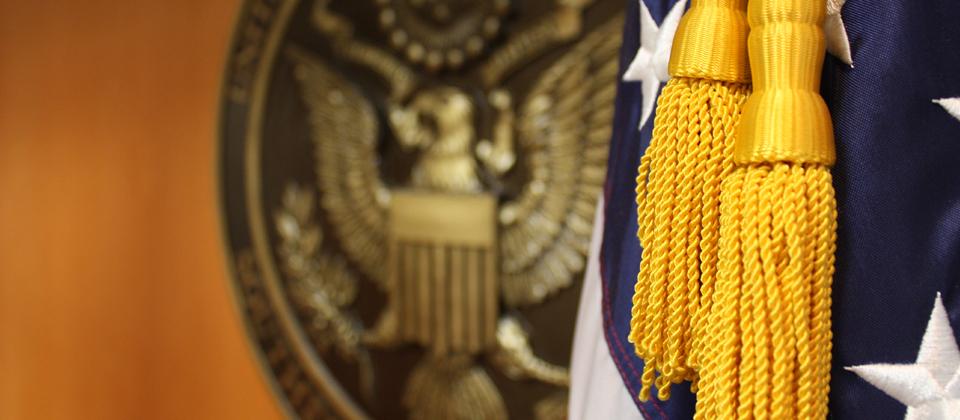 Houston, TX - Texas Businessman Pleads Guilty to Money Laundering Charges in Connection with Venezuela Bribery Scheme

A former procurement officer of Venezuela's state-owned and state-controlled energy company, Petroleos de Venezuela S... More... $0 (10-31-2018 - TX)


United States of America v. David Bardzik
Concord, NH - Ossipee Man Pleads Guilty to Providing False Information in an Effort to Obtain Fishery Disaster Relief Funds

Dave Bardzik, 56, of Ossipee, pleaded guilty in federal court to making false statement in violation of the Magnuson-Stevens Fishery Conservation and Management Act.

In late October 2012, Hurricane Sandy devastated the Atlantic coast of the Uni... More...

$0 (10-30-2018 - NH)


United States of America v. Matthias Krull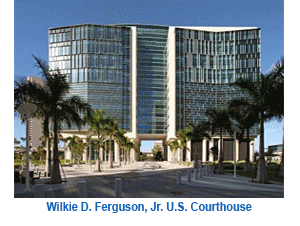 Miami, FL - Former Swiss Bank Executive Sentenced to Prison for Role in Billion-Dollar International Money Laundering Scheme Involving Funds Embezzled from Venezuelan State-Owned Oil Company

The former managing director and vice chairman of a Swiss ban... More... $0 (10-29-2018 - FL)


Craig Welday v. Volkswagen Group of America, Inc. and Volkswagen Aktiengesellschaft

San Francisco, CA - Craig Welday sued Volkswagen Group of America, Inc. and Volkswagen Aktiengesellschaft on fraud theories.
... More... $1 (10-29-2018 - CA)


United States of America v. Martin J. Shain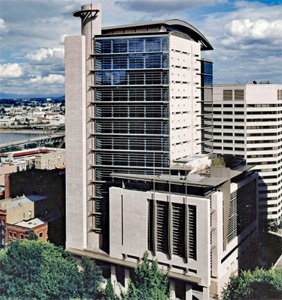 Portland, OR - Seattle Man Given Federal Prison Sentence for Fraud Involving Former Oregon Department of Energy Employee

Martin J. Shain, 61, of Seattle, Washington, was sentenced to 46 months in federal prison and three years' supervised release for engaging in a fraud scheme with a f... More... $0 (10-29-2018 - OR)


Manny Villanueva v. Fidelity National Title Company
In their first appeal (case No. H041870), both plaintiff Manny Villanueva,
individually and as class representative, and defendant Fidelity National Title Company
(Fidelity) appeal from a judgment following a bench trial in this class action lawsuit
alleging violations of the Unfair Competition Law (UCL) (Bus. & Prof. Code, §§ 17200
et seq.). Villanueva and the class (jointly Plain... More...

$0 (10-29-2018 - CA)


United States of America v. Yosvany Padilla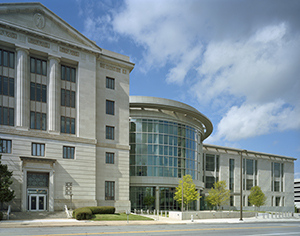 Little Rock, AR - IRS Impersonator Scam Leader Sentenced to 135 Months in Prison After Stealing Millions of Dollars; Co-Conspirators Also Imprisoned

Five defendants involved in an IRS impersonation scheme that netted millions of dollars from unsuspecting victims sentenced.More... $0 (10-28-2018 - AR)


United States of America v. Jennifer Sake



Morelaw Performance Marketing
If It Does Not Work, It Is Free!

St.Louis, MO - Controller sentenced to Prison for Embezzlement

Jennife... More... $0 (10-28-2018 - MO)


United States of America v. Jessica A. Browning
East St. Louis, IL - Pulaski County Woman Pleads Guilty to Bankruptcy Fraud

Jessica A. Browning, 44, of Ullin, Illinois (Pulaski County), has pleaded guilty to two counts of bankruptcy fraud, Steven D. Weinhoeft. A federal grand jury indicted Browning in August of this year as part of the U.S. Attorney's Office's continuing effort to crackdown on those who commit bankruptcy fraud in the S... More...

$0 (10-27-2018 - IL)


Calvin Lindsey v. Vince Macias, et al.
After the State of Illinois dismissed
criminal charges against plaintiff‐appellant Calvin
Lindsey for unlawful possession of a weapon, he filed this
civil action asserting claims for false arrest, excessive force,
false imprisonment, and malicious prosecution under 42
U.S.C. § 1983 and state law assault and battery. At trial, the
jury returned a unanimous defense verd... More...

$0 (10-27-2018 - IN)


United States of America v. Ariel Borrego-Hernandez




Louisville, KY - Fifty-Four Months in Prison for Defendant Part of Health Care Fraud Scheme

U.S. District Court Judge Rebecca G. Jennings sentenced Ariel Borrego-Hernandez, of Naples, Florida, to 54 months in prison, followed by 3 years supervised release for health car... More... $0 (10-26-2018 - KY)


United States of America v. Beauta Belcher and Andre Watson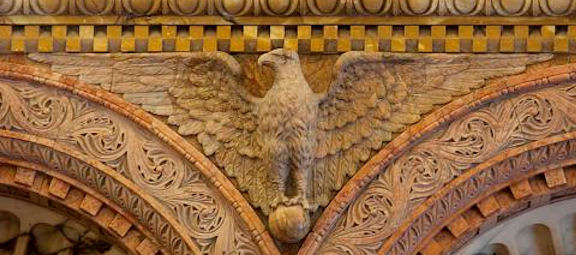 Detroit, MI - Two Detroit Men Convicted in Drive-By Shooting and Murder Committed Outside A Popular Detroit Restaurant in the Warehouse District

Two Detroit men were convicted by a federal jury in Detroit on charges of murder-for-hire, conspiracy to possess with intent to distribute... More... $0 (10-26-2018 - MI)


United States of America v. Michael Clayton, a/k/a "Rodeo Loco"





Grand Rapids, MI - Battle Creek Man Known As "Rodeo Loco" Sentenced To Life Imprisonment For Sexually Exploiting Three High School Girls

U.S. District Judge Janet T. Neff sentenced Michael Clayton (a.k.a. "Rodeo Loco") to life in prison for sexually exploiting three girls, ... More... $0 (10-26-2018 - OH)


Garcia-Mathies Interiors, Inc. vs. Antonio Peré and Elizabeth Peré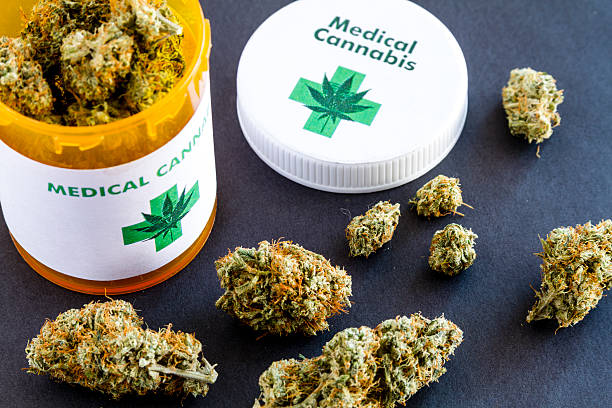 Sooner Cannabis Consultants


Click Here For... More... $0 (10-25-2018 - FL)


United States of America v. Carlos Eduardo Nieto
Alpine, TX - Former Presidio County Official Pleads Guilty to Federal Bribery Related Charge

In Alpine, Texas, 66-year-old Carlos Eduardo Nieto, former Special Projects Coordinator for the City of Presidio and former Presidio Independent School District trustee, entered a guilty plea to federal charges related to a public corruption investigation, announced U.S. Attorney John F. Bash and ... More...

$0 (10-25-2018 - TX)


United States of America v. Steven Patrick Jones
Houston, TX - Seller of Shipping Containers Heads to Prison for Securities Scheme

A 54-year-old resident of Kingwood and Panama City, Panama, has been ordered to federal prison for mail fraud and ordered to pay more than $8 million in restitution. Steven Patrick Jones pleaded guilty May 1, 2014.

U.S. District Judge Gray Miller, who accepted the guilty plea, handed Jones a total s... More...

$0 (10-25-2018 - TX)


Jose Luis Hernandez v. Results Staffing, Inc.
"If this case is an example, the term 'civil procedure' is an oxymoron." Green v. GTE Cal., Inc., 34 Cal. Rptr. 2d 517, 518 (Cal. Ct. App. 1994). It comes before us for a second time, more than five years after Results Staffing, Incorporated ("RSI"), fired Jose Hernandez for failing to report to work. Hernandez appeals the interlocutory order granting RSI's Federal Rule of Civil Procedure 60(b) mo... More...

$0 (10-25-2018 - TX)


United States of America v. James Gatto, Merl Code and Christian Dawkins
New York, NY - Adidas Executive And Two Others Convicted Of Defrauding Adidas-Sponsored Universities In Connection With Athletic Scholarships

JAMES GATTO, a/k/a "Jim," MERL CODE, and CHRISTIAN DAWKINS were fount guilty for conspiring to defraud universities by funneling illicit payments to the families of high-school and college basketball players and concealing those payments – which wer... More...

$0 (10-24-2018 - NY)


United States v. Katsman




On November 17, 2010, Katsman pleaded guilty in the Eastern 
District of New York (... More... $0 (10-24-2018 - NY)


Next Page