Forum Selection Law
Nikos Hecht v. Great Northern Insurance Company, d/b/a Chubb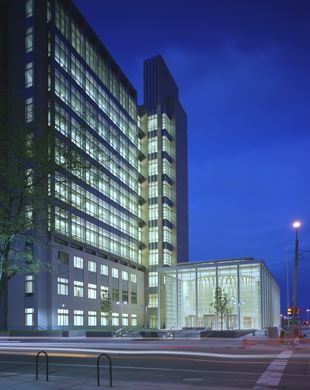 Nikos Hecht appeals the district court's grant of summary judgment in favor of
his insurer, Great Northern Insurance Company (Chubb), which denied Hecht's
claims based on policy exclusions for intentional acts and abuse committed by its
insured. Exercising juri... More... $0 (04-18-2019 - CO)


Deanna J. Robinson v. Hunt County





Deanna J. Robinson sued Defendants Hunt County, Sheriff Randy Meeks, and several employees of the Hunt County Sheriff's Office (HCSO), alleging unconstitutional censorship on the HCSO Facebook page. The district court den... More... $0 (04-16-2019 - )


Michael D. Castro v. Tri Marine Fish Company, LLC




Central to the United Nations Convention on the Recognition and Enforcement of Foreign Arbitral Awards, June 10, 1958, 21 U.S.T. 2517 ("New York Convention"), and related federal law is the principle insulating foreign arbitral awards from second-guessing by cour... More... $0 (04-15-2019 - WA)


State of New Jersey v. Ibnmauric Anthony, a/k/a Ibnmaurice Anthony and Ibnmaurice Rasha Anthony




T... More... $0 (04-14-2019 - NJ)


COMMONWEALTH OF PENNSYLVANIA v. BRIAN D. TANNER




Brian D. Tanner (Appellant) appeals from the order denying his petition
filed pursuant to the Post Conviction Relief Act (PCRA), 42 Pa.C.S.A. §§ 9541- 9546. After careful review, we affirm in part, and rev... More... $0 (04-14-2019 - PA)


ANGELA S. CIANFAGLIONE - vs - LAKE NATIONAL BANK (nka ERIE BANK), et al.




On January 6, 2017, Grajzl filed a Complaint against Lake National Bank,
bank employee Lisa Lawrence, John Does 1 and 2, and her ex-husband, Andrew
Cianfaglione. The Complaint alleged that Cianfag... More... $0 (04-13-2019 - OH)


James R. Adams v. Governor of Delaware





James R. Adams is a resident and member of the State Bar of Delaware. For some time, he has expressed a desire to be considered for a judicial position in that state. Following the announcement of several judicial vacancies, Adams considered applying but ultimately chose not to... More... $0 (04-10-2019 - DE)


James Stokes v. Martin Frederick Muschinske





Plaintiffs James Stokes and his wife Patricia Stokes sued
Defendant Martin Musch... More... $600000 (04-10-2019 - CA)


Grigoriy N. Vorobey and Vera Vorobey v. Keith W. Bryson and Cleveland Brothers Equipment Co., Inc.



Williamsport, PA - Grigoriy N. Vorobey and Vera Vorobey sued Keith W. Bryson and Cleveland Brothers Equipment Co., Inc. on personal injury, auto negligence and r... More... $0 (04-09-2019 - PA)


Roland A. Alonso v. Westcoast Corporation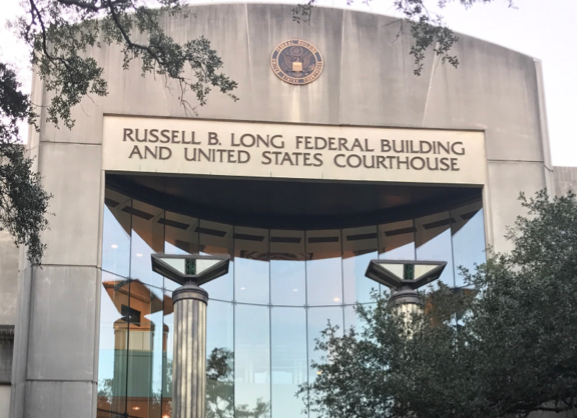 After a jury trial, Westcoast Corporation was found liable for breaching a contract it entered with RCS Contractors, Inc. Among Westcoast's claims of error are the finding of a bad-faith breach, the language of the verdict form, and the award of attorney fees. We conclude there was one... More... $0 (04-08-2019 - LA)


State of Tennessee v. Germaine Markques Long



The Defendant's convictions relate to the January 8, 2017 theft of Garey Littrell's wallet. At the trial, Mr. Littrell testified that he was age seventy-two at the time ... More... $0 (04-08-2019 - TN)


Ryze Claim Solutions, LLC v. The Superior Court of Contra Costa County, Jerome Nedd, Real party in Interest



Petitioner and defendant Ryze Claim Solutions LLC (Ryze) seeks writ relief from
an order of the trial court denying its motion to dismiss or stay the lawsuit filed by... More... $0 (04-07-2019 - CA)


Jennifer A. Britt vs. Jeremy M. Otto and AMERICAN FAMILY MUTUAL INSURANCE COMPANY, S.I.




On September 9, 2017, Britt was injured in an accident involving her vehicle and a
vehicle driven by Otto. Otto was insured by an automobile policy issued by American
Family ("Otto's policy"). Ott... More... $0 (04-05-2019 - MO)


State of Missouri vs. Carl E. Emerson




On the evening of March 27, 2016, Emerson was at the home of an acquaintance More... $0 (04-05-2019 - MO)


STATE OF KANSAS v. TEVEERE BATES




In the early morning hours of July 8, 2015, officers from the Wichita Police ... More... $0 (04-02-2019 - KS)


United States of America v. Rezart Rakaj and Kliton Rakaj




New Haven, CT - New Haven Property Owners Who Illegally Removed Asbestos are Sentenced

REZART RAKAJ, 35, of Ansonia, and KLITON RAKAJ, 39, of Monroe, were sentenced in New Haven federal court for offenses related to the illegal and dangerous removal of asbestos at a New Have... More... $0 (04-01-2019 - CT)


State of North Dakota v. John Phillip Hamre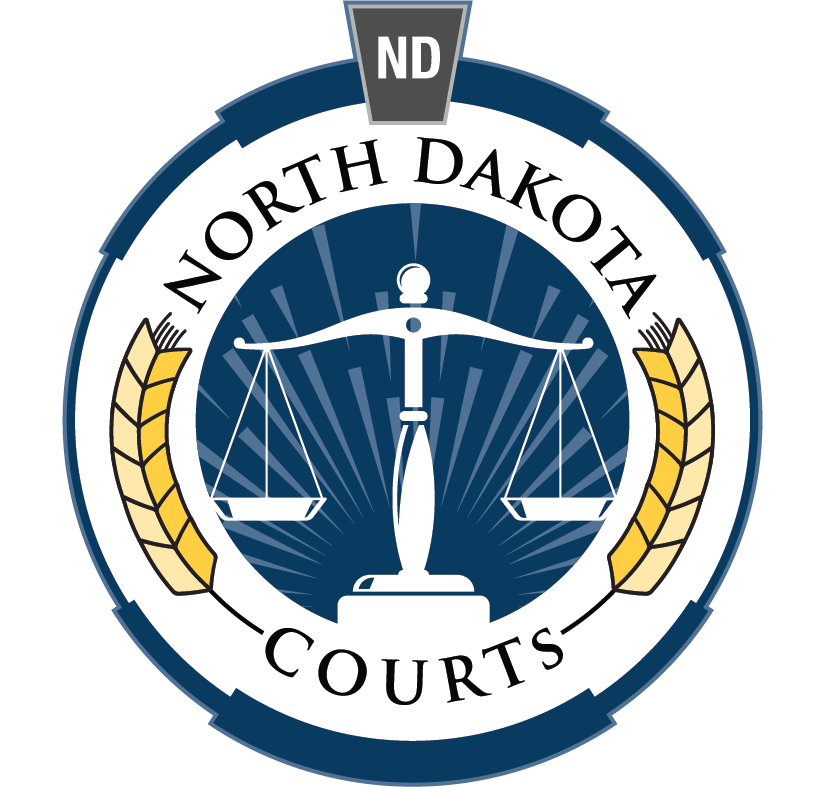 On June 16, 2017, the State charged Hamre with two counts of simple assault on a peace officer, one count of preventing arrest, and one count of fleeing or attempting to elude a peace officer. The charges related to inc... More... $0 (04-01-2019 - ND)


Bertha A. Molinaro v. Michael M. Molinaro
Michael Molinaro appeals from a restraining order issued
under the Domestic Violence Prevention Act (DVPA) (Fam. Code,
§ 6200 et seq.).
1 We conclude the part of the restraining order
prohibiting Michael from posting anything about his divorce case
on Facebook constitutes an overbroad, invalid restraint on his
freedom of speech. We therefore will reverse that provision and<... More...

$0 (04-01-2019 - CA)


Jerud Butler v. Board of County Commissioners for San Miguel County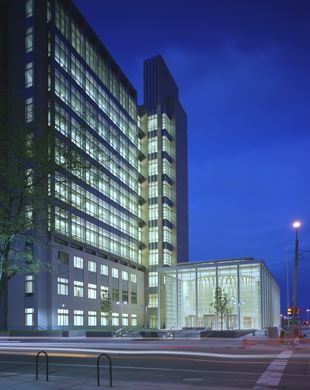 The First Amendment protects a government employee's speech (1) made as a
citizen (2) on a matter of public concern (3) if the employee's right to speak
outweighs the government's interest as an employer in an efficient workplace. These
are the first three step... More... $0 (03-30-2019 - CO)


Laurence Johnson v. The Raytheon Company, Inc.
Plaintiff and appellant Laurence Johnson was seriously
injured when he fell from a ladder at work. At the time, Johnson
was employed by an independent contractor which provided
maintenance engineering staff for defendant and respondent The
Raytheon Company, Inc. Raytheon was undergoing a renovation
project of a water cooling tower on its premises. The prime
contractor for t... More...

$0 (03-28-2019 - CA)


United States of America v. Michael Smith, Jr., a/ka/ Mikey, a/k/a Lil Mike, a/k/a Mik





Defendants Mark Bazemore, Michael Smith, Jr., and Timothy Hurtt participated in the illegal activities of a Baltimore street and prison gang known as the Black Guerrilla Family. Their involvement in the gang's drug dealing and acts of violence led to their conv... More... $0 (03-27-2019 - MD)


John Anthony Saenz v. The State of Texas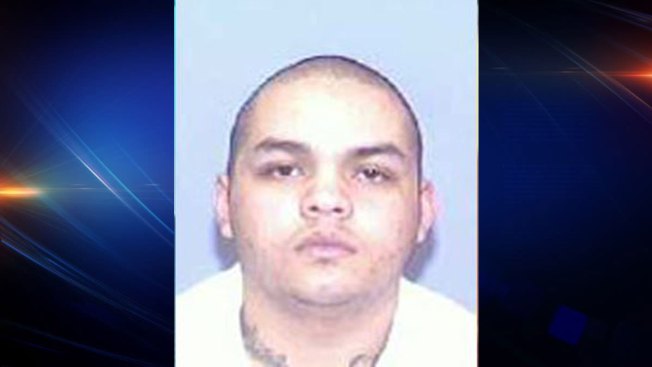 The State elected to proceed on the possession of methamphetamine indictment first. The
matter was called for trial and jury selection began on February 26, 2018. A. Motion in Limine After the jury was sworn, but prior to the Sta... More... $0 (03-27-2019 - TX)


Brandon Edward Coleman v. The State of Texas



In three related causes, Appellant Brandon Edward Coleman was charged by indictments,
tried by a jury, and convicted on three counts for drug offenses. He appeals h... More... $0 (03-27-2019 - TX)


Catherine Gibbons, et al. v. Bristol-Myers Squibb Company and Pfizer, Inc.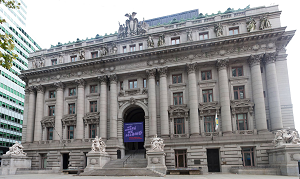 Plaintiffs in this multi‐district litigation appeal from judgments entered by
the United States District Court for the Southern District of New York (Denise L.
Cote, J.) dismissing their products liability claims for injuries allegedly caused by
the... More... $0 (03-27-2019 - NY)


Daniel Long v. Forty Niners Football Company, LLC
This is one of many personal-injury lawsuits filed by plaintiff Daniel Long after he
was assaulted following a professional football game. After almost two years of
litigation in San Francisco Superior Court against the San Francisco Forty Niners, Ltd.,
Long learned that the California limited partnership had converted into a Delaware
limited liability company, the Forty Niners Foo... More...

$0 (03-27-2019 - CA)


Next Page