Foreclosure Law
Glenn L. Moss v. Dale Duncan

MoreLaw Virtual Receptionists
Never Miss Another Call
Don't Wait - Call 918-582-6422 Today!








Plaintiffs and appellants Glenn L. Moss, Jeri C. Moss, and Moss Bros. Auto
... More... $0 (06-24-2019 - CA)


Arkady Berger v. Gary Varum
Plaintiff Arkady Berger sought to collect an underlying judgment against
defendant Gary Varum and his company, defendant Telesis Engineers, Inc. (jointly the
Varum defendants). Berger alleged the Varum defendants fraudulently transferred assets
to other defendants in an effort to avoid paying the judgment. While Berger's
enforcement action against the Varum defendants and defendant... More...

$0 (06-04-2019 - CA)


CROSS BAR LAND COMPANY, LLC v. JAMES M. BOW; BARBARA JEAN MULLINIX and BARRY WAYNE MULLINIX, Trustees of the MULLINIX FAMILY TRUST Dated JUNE 18, 2014; and VIRGINIA BATES REVOCABLE LIVING TRUST, by and through MARGARET NICKEL, Trustee, et al.
MoreLaw Virtual ReceptionistsA Receptionist for Less Than a Dollar an Hour


In 1995, Virginia Bates entered into a contract to sell a portion of her land to Leon V. Mason. Bates and her husband executed a... More... $0 (06-02-2019 - KS)


Lindsey A. Kidd v. Thomson Reuters Corporation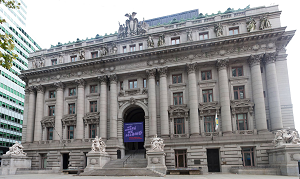 20 Plaintiff‐Appellant Lindsey A. Kidd was the subject of a
21 background check as part of an employment application process with
22 the state of Georgia Department of Health ("Department"). The
23 background check was performed using Defendant̴... More... $0 (05-30-2019 - NY)


Tobias Kahan v. City of Richmond
Tobias Kahan purchased property in Richmond, California at a foreclosure sale.
Shortly before the sale, the City of Richmond (City) had recorded a "special assessment"
lien against the property for unpaid garbage collection fees, pursuant to a municipal
ordinance. When Kahan later sold the property, he had to pay the delinquent garbage
fees as well as administrative charges and esc... More...

$0 (05-26-2019 - CA)


State of Missouri vs. Lonnie Vandell Mitchell




In 2016, Mitchell and Girlfriend had been in a romantic relationship for eight ... More... $0 (05-02-2019 - MO)


United States of America v. Dale Scott Wood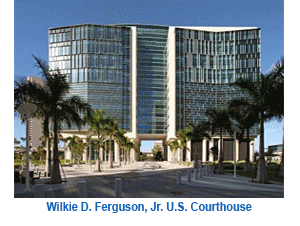 Miami, FL - Former Florida Property Manager Sentenced to More than 12 Years in Prison for Orchestrating an International Fraud Scheme

A former resident of Fort Lauderdale, Florida was sentenced to over twelve years in prison and ordered to pay over $7 million in res... More... $0 (05-01-2019 - FL)


ANGELA S. CIANFAGLIONE - vs - LAKE NATIONAL BANK (nka ERIE BANK), et al.




On January 6, 2017, Grajzl filed a Complaint against Lake National Bank,
bank employee Lisa Lawrence, John Does 1 and 2, and her ex-husband, Andrew
Cianfaglione. The Complaint alleged that Cianfag... More... $0 (04-13-2019 - OH)


Joan Demarest v. HSBC Bank USA, N.A.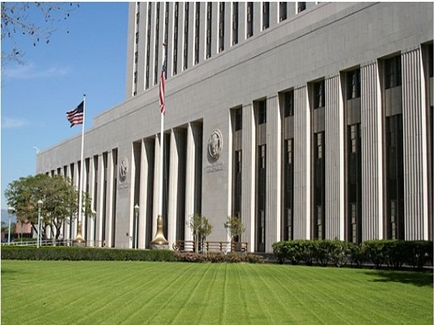 Plaintiff-Appellant Joan Demarest initiated an action in state court stemming from the foreclosure of her property. The defendants removed the action to federal district court based on diversity jurisdiction. The district court... More... $0 (04-08-2019 - CA)


Bank of America, N.A. v. Arlington West Twilight Homeowners Association





The State of Nevada has established a statutory scheme that grants a homeowners association (HOA) a lien with superpriority status on property governed by the association. See SFR Invs. Pool 1, LLC v. U.S. Bank, N.A., 334 P.3d 408, 409–14 (Nev.... More... $0 (04-03-2019 - NV)


Michael Germain v. US Bank National Association




In 2005, Plaintiff-Appellant Michael Germain ("Germain") executed a deed of trust in favor of Morgan Stanley to refinance his home loan. Defendant-Appellee Ocwen Loan Servicing, LLC ("Ocwen") began servicing his loan in 2012. ... More... $0 (04-03-2019 - TX)


National Asian American Coalition v. Gavin Newsom, as Governor




This appeal arises out of the subprime mortgage crisis, a nationwide banking
emergency that began in 2007 with the collapse of a housing financing bubble created in
large part by an increase in housing speculation and subprime lending practices. This
crisis led to a deep recession in the Unite... More... $0 (04-03-2019 - CA)


Johnnie Teresa Marchisio v. Carrington Mortgage Services, LLC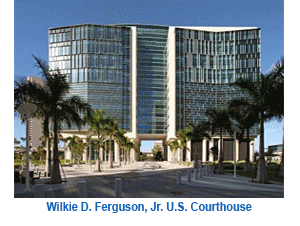 This is the second federal action filed by Plaintiffs Johnnie Teresa Marchisio and Adrian Marchisio against Defendant Carrington Mortgage Services, LLC. Defendant's repeated failures to accurately report the status of Plaintiffs' mortgage loans prompted both actions. Sp... More... $0 (03-30-2019 - FL)


Lesa Werme v. Mortgage Center, LLC




Lesa Werme appeals the district court's grant of summary judgment in favor of Mortgage Center, LLC, on her claim of defamation resulting from a notice of foreclosure published in a local newspaper. Because the notice was subst... More... $0 (03-21-2019 - MI)


DYCK-O'NEAL, INC. vs TERESA NORTON & SAMUEL NORTON



In 2006, the Nortons executed a promissory note and mortgage on their home in Hendry County, Florida, in favor of Bank of America, N.A. When the Nort... More... $0 (03-19-2019 - FL)


KRISTA CARLTON vs VICTOR CARL ZANAZZI



The parties were married in 2012. In November 2015, the former wife filed a petition for dissolution of marri... More... $0 (03-09-2019 - FL)


Jatera Corporation; Esther Randal Moore v. US Bank National Association





At issue in this diversity action is whether Texas law provides a detrimental-reliance exception to a lender's right to unilaterally withdraw a notice of acceleration; and, if so, whether Jatera Corporation and Esther Ran... More... $0 (03-08-2019 - TX)


Sandra Lopez Flores v. The State of Texas



Late in 2004, A. Acosta hired Flores as an escrow agent for his business,
which operated as a fee office ... More... $0 (03-06-2019 - TX)


In re: Jerry Wayne Oakes, et al.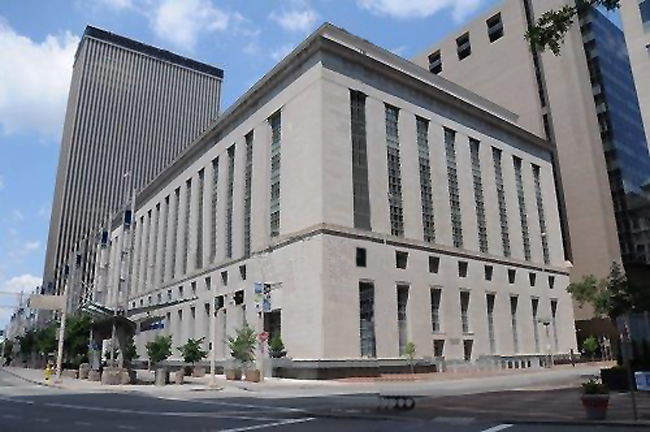 The Bankruptcy Code provides trustees with numerous strongarm powers, including avoidance powers, that allow trustees to succeed to the rights of a judicial lien holder, execution creditor, and bona fide purchaser of real property. In 2013, the Ohio legislature enacted legislation which of... More... $0 (03-06-2019 - OH)


Citrus El Dorado, LLC v. Chicago Title Company
A commercial developer lost a parcel of real property in a trustee's sale following
a nonjudicial foreclosure. It sued the title company that conducted the sale as a trustee.
In this opinion, we conclude that a trustee in such a sale is subject to tort liability only for
the violation of duties established by the deed of trust and governing statutes, unless the
trustee has effectiv... More...

$0 (03-06-2019 - CA)


FAIRFAX PORTFOLIO, L.L.C., Appellant v. CAROJOTO, L.L.C., ROSANA PRIVITERA BIONDO, ANTHONY L. PRIVITERA II, and CARL PRIVITERA



Fairfax owned property in Wyandotte County, subject to debt evidenced by a promissory note (Note) that was secured by a mortgage on the real estate (M... More... $0 (03-05-2019 - KS)


Joaquin Shadow Rams, Sr., a/k/a, etc. v. Commonwealth of Virginia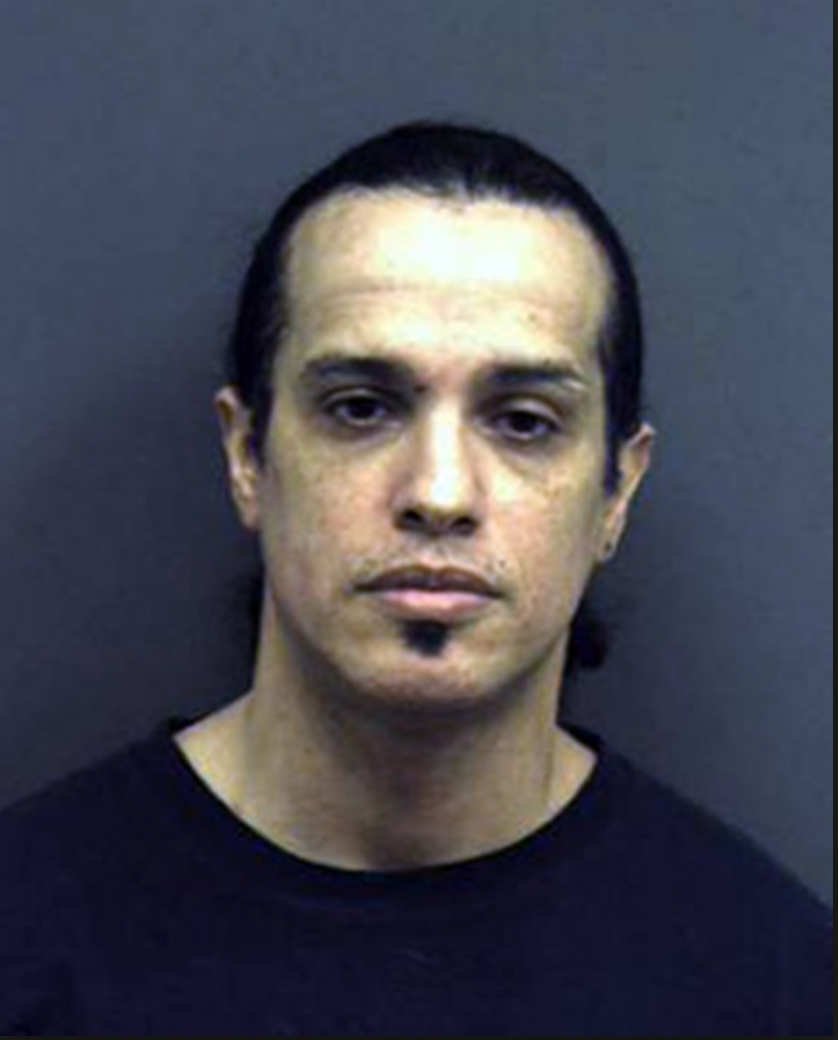 The appellant's son, P.R., was born on July 1, 2011. The appellant and P.R.'s mother
resided together at the time of the birth, but... More... $0 (03-02-2019 - VA)


Teresa Ann Johnson v. Ocwen Loan Servicing, LLC, et al.




Parties typically may appeal only after a court has entered final judgment resolving all claims. But the growth of multiclaim and multiparty litigation led to Federal Rule of Civil Procedure 54(b), which allows entry of an app... More... $0 (02-24-2019 - TX)


h The final order of dismissal with prejudice is reversed, and the action is remanded to the circuit court for further proceedings. Matt Papunen v. Bay National Title Company
Matt Papunen ("Buyer") appeals a final order dismissing with prejudice his
complaint against Bay National Title Company ("Bay National").1
The Buyer
alleged that although Bay National confirmed at closing Seller's title and the absence
of post-foreclosure appellate or other legal challenges to the Seller's title, Bay
National's title examination negligently missed a post-judgm... More...

$0 (02-20-2019 - FL)


Angel L. Perez a/k/a Angel Perez and Dorris Gonzalez v, Deutsche Bank National Trust Company, et al.
Angel L. Perez a/k/a Angel Perez and Doris Gonzalez appeal a final
judgment of foreclosure entered after nonjury trial in favor of Deutsche Bank National
Trust Company, as Trustee for JPMorgan Mortgage Acquisition Trust 2007-CH4, Asset
Backed, Pass-Through Certificates, Series 2007-CH4 (Deutsche Bank). We agree with
Perez and Gonzalez's argument that the trial court erred in denyin... More...

$0 (02-20-2019 - FL)


Next Page