FMLA Law
Christopher Ross v. County of Riverside
Christopher Ross appeals from a summary judgment granted in favor of the
County of Riverside on Ross's claims for violation of Labor Code section 1102.5 and for
violation of the provisions in the Fair Employment and Housing Act (Gov. Code, § 12900
et seq.; FEHA) prohibiting disability discrimination, failure to reasonably accommodate,
failure to engage in the interactive process, ... More...

$0 (06-21-2019 - CA)


Christopher Ross v. County of Riverside
Christopher Ross appeals from a summary judgment granted in favor of the
County of Riverside on Ross's claims for violation of Labor Code section 1102.5 and for
2
violation of the provisions in the Fair Employment and Housing Act (Gov. Code, § 12900
et seq.; FEHA) prohibiting disability discrimination, failure to reasonably accommodate,
failure to engage in the interactive pro... More...

$0 (06-11-2019 - CA)


Jacqueline Lewis v. City of Union City, Georgia





Faced with a defendant's motion for summary judgment, a plaintiff asserting an intentional-discrimination claim under Title VII of the Civil Rights Act of 1964, the Equal Protection Clause, or 42 U.S.C. § 1981 must make ... More... $0 (03-21-2019 - GA)


Cindy Tinsley v. Caterpillar Financial Services Corp.




This case is about an employee, Cindy R. Tinsley, whose distaste for her supervisor's managerial decisions was so severe—particularly the fact that he permitted her co-workers to bounce stress balls off the ground—that it triggered her post-traumatic stress disorder ... More... $0 (03-21-2019 - TN)


Ann Garcia v. Salvation Army




The Salvation Army is an evangelical ministry founded in 1865 by William Booth, a former Methodist minister.1 The Salvation Army's religious tenets differed from traditional Methodism in rejecting the importance of sacraments and emphasizing strong c... More... $0 (03-18-2019 - AZ)


Hannah P. v. Daniel Coats, Director of the Office of The Director of National Intelligence McLean, VA




Appellant Hannah P.1 ("Hannah"), a former employee of the Office of the Director of National Intelligence ("Appellee"), asserts that Appellee discriminated against her pursuant to the Rehabilitation Act of 1973 ("Rehabilitation Act"), 29 U.S.C. § 701, et seq., and violated the Family and Me... More... $0 (02-20-2019 - VA)


Anupama Bekkem v. Robert Wilkie, Secretary, U.S. Department of Veterans Affairs





Plaintiff Anupama Bekkem brought this action against her employer, the
Department of Veterans Affairs, based on numerous instances of discrimination and
retaliation she allegedly experienced while working as a primary care physician for the
VA in the Oklahoma Cit... More... $0 (02-12-2019 - OK)


Miguel Angel Yepez v. The State of Texas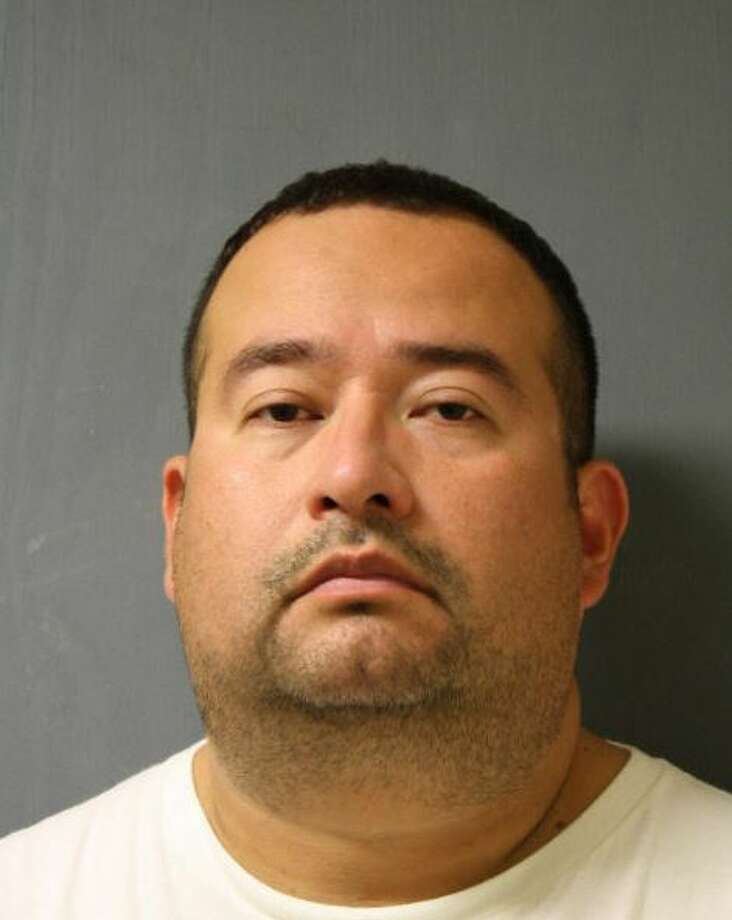 Indecency with a Child




During the 2010-2011 school year (August 2010 through May 2011) appellant was a second-grade teacher at an elementary school located in Houston, Texas. Rita, age 8, was a student in his class room. Rita's moth... More... $0 (02-07-2019 - TX)


Lauren Miceli v. Jetblue Airways, Corp.; Mathew Bourgeois





Plaintiff-appellant Lauren Miceli
sued her quondam employer, JetBlue Airways Corp. (JetBlue), for
handicap discrimination and retaliation under Massachusetts state
law.1 The appellant alleges that JetBlue fired her due... More... $0 (01-30-2019 - MA)


Brenda Lear Scheidler v. State of Indiana, et al.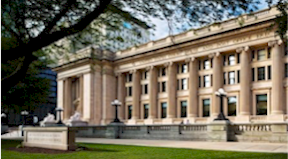 Brenda Lear Scheidler worked for
the Indiana Department of Insurance ("IDOI"). She sought
accommodations for disabilities related to her mental health.
She asked, among other things, that her coworkers not startle
her. She received these accommodations for seve... More... $0 (01-27-2019 - IN)


Terry Carlson v. Laura Yohn, William Yohn, Petty Pitzenberger, Alex Yohn and Yohn Co.



Cedar Rapids, IA - Terry Carlson sued Laura Yohn, William Yohn, Petty Pitzenberger, Alex Yohn and Yohn Co. on civil rights family medical leave act (F... More... $1 (01-18-2019 - IA)


Armando Nieves v. Envoy Air, Inc.





Armando Nieves ("Nieves") sued Envoy Air Incorporated ("Envoy") for wrongful termination. Nieves claims that Envoy violated: (1) the Family and Medical Leave Act ("FMLA") by terminating him in retaliation for using medica... More... $0 (01-14-2019 - MI)


Charles Payan v. United Parcel Services; Charles Martinez
Charles Payan appeals the district court's grant of summary judgment in favor of
United Parcel Service ("UPS") in relation to his claims for racial discrimination and
retaliation arising under Title VII and 42 U.S.C. § 1981, as well as his state law claims
for breach of contract and breach of the covenant of good faith and fair dealing.
Exercising jurisdiction pursuant to 28 U.S.C.... More...

$0 (10-10-2018 - UT)


KEITH LUMRY v. STATE OF KANSAS, KANSAS BUREAU OF INVESTIGATION, and ROBERT BLECHA




_

The facts here have already been summarized in both the prior Court of Appeals decision, Lumry v. State, 49 Kan. App. 2d 27... More... $0 (10-09-2018 - KS)


Jena McClellan v. Midwest Machining, Inc. Western District of Michigan Federal Courthouse - Grand Rapids, Michigan Morelaw Internet Marketing for Legal Professionals Click Here To Find A Lawyer 888-354-4529
Plaintiff Jena McClellan brought suit against her former employer to enforce her rights under Title VII of the Civil Rights Act of 1964, 42 U.S.C. § 2000e et seq., as amended by the Pregnancy Discrimination Act, 42 U.S.C. § 2000e(k), and the Equal Pay Act, 29 U.S.C. § 206(d). The district court granted summary judgment for Defendant on the grounds that Plaintiff's federal claims were barred by the... More...

$0 (08-25-2018 - MI)


Heidi Hostettler v. The College of Wooster Northern District of Ohio Courthouse - Akron, Ohio
Heidi Hostettler was fired from the College of Wooster's Human Resources Department when she was unable to return to work on a
>
No. 17-3406 Hostettler v. College of Wooster Page 2
full-time basis as she was recovering from postpartum depression and separation anxiety. She sued under the Americans with Disabilities Act (ADA), 42 U.S.C. §§ 12101–12213 (2012); Title VII of the Civil Righ... More...

$0 (07-26-2018 - OH)


Anthony E. Simpkins v. DePage Housing Authority Northern District of Illinois Courthouse - Chicago, Illinois Morelaw Internet Marketing National Find A Lawyer Directory 888-354-4529
Anthony Simpkins sued the DuPage
Housing Authority and DHA Management, Inc. (collectively,
DHA), alleging various violations of the Fair Labor Standards
Act (FLSA), the Illinois Minimum Wage Law (IMWL), the
Illinois Employee Classification Act (IECA), the Illinois
2 No. 17‐2685
Prevailing Wage Act (IPWA), and the Family and Medical
Leave Act (FMLA). On cross‐... More...

$0 (06-27-2018 - IL)


Elizabeth Miquelon v. University of Kansas Hospital Authority Morelaw Internet Marketing for Legal Professionals Helping People Find You On The Internet 888-354-4529
Kansas City, KS - Elizabeth Miquelon sued the University of Kansas Hospital Authority on a civil rights Family Medical Leave Act (FMLA) violation theory.... More...

$0 (05-16-2018 - KS)


Kelly S. Meadows v. Gala Industries, Incorporated Morelaw Internet Marketing National Find A Lawyer Directory 888-354-4529
Roanoke, VA - Kelly S. Meadows sued Gala Industries, Incorporated on a Family and Medical Leave Act (FMLA) theory.... More...

$0 (05-01-2018 - VA)


Sara Sampra v. United States Department of Transportation Northern District of Illinois Courthouse - Chicago, Illinois
Sara Sampra sued her employer,
the United States Department of Transportation, alleging that
it interfered with her rights under the Family and Medical
Leave Act by reassigning her to a different position after she
returned from childbirth leave. The district court granted
summary judgment for the defendant on the merits, finding
that Sampra was offered essentially the same... More...

$0 (04-24-2018 - IL)


United States of America v. Karen D'Onofrio v. Vacation Publications, Inc. d/b/a Vacations To Go Southern District of Texas Courthouse - Houston, Texas
In this employment dispute, Karen D'Onofrio sued her former employer,
Vacations to Go ("VTG" or "Vacation"), a division of Vacation Publications, Inc.,
the largest seller of ocean-going cruises in the world, for interfering with her
rights under the Family Medical Leave Act. Vacation counter sued, alleging
that Karen and her husband, Michael D'Onofrio, breached Karen's covenant
... More...

$0 (04-24-2018 - TX)


Pharrell Williams v. Frankie Christian Gaye Central District of California Federal Courthouse - Los Angeles, California
After a seven-day trial and two days of deliberation, a jury found that Pharrell Williams, Robin Thicke, and Clifford Harris, Jr.'s song "Blurred Lines," the world's best-selling single in 2013, infringed Frankie Christian Gaye, Nona Marvisa Gaye, and Marvin Gaye III's copyright in Marvin Gaye's 1977 hit song "Got To Give It Up." Three consolidated appeals followed.

Appellants and Cross-A... More...

$0 (03-29-2018 - CA)


Joan Groening v. Glen Lake Community Schools, et al. Western District of Michigan Federal Courthouse - Grand Rapids, Michigan
Small towns are no stranger to fractious school-board politics.
Maple City, Michigan is no exception. The school-district superintendent and school-board
president both had strong personalities, which made for tense board meetings and heated
disagreements. Some controversies even made their way into the local paper. And now one has
made its way into federal court. Joan Groening, th... More...

$0 (03-16-2018 - MI)


Andrea J. Mosby-Meachem v. Memphis Light, Gas & Water Division Western District of Tennessee Federal Courthouse - Memphis, Tennessee
Andrea Mosby-Meachem, an in-house attorney for Memphis Light, Gas & Water Division, was denied a request to work from home for ten weeks while she was on bedrest due to complications from pregnancy. Following trial, a jury
found in favor of Mosby-Meachem on her claim for disability discrimination and awarded her
compensatory damages. The district court also granted Mosby-Meachem's motion f... More...

$0 (02-26-2018 - TN)


Moira E. Teixeira v. Town of Coventry District of Rhode Island Federal Courthouse - Providence, Rhode Island
The McDonnell Douglas framework,
see McDonnell Douglas Corp. v. Green, 411 U.S. 792, 802-804 (1973),
has proven to be a useful tool in the adjudication of pretrial
motions (especially at the summary judgment stage) in
discrimination and retaliation cases. See, e.g., Burns v. Johnson,
829 F.3d 1, 8 (1st Cir. 2016) (discrimination); Henry v. United
Bank, 686 F.3d 50, 55 (1st ... More...

$0 (02-12-2018 - RI)


Next Page