Federal Court Law
Fredric D. Davis v. Abdullahi Ahmed Warfa, Extra Express, LLC and Delta Express, LLC



Dallas, TX - Fredric D. Davis sued Abdullahi Ahmed Warfa, Extra Express, LLC and Delta Express, LLC on personal injury, auto negligence and repondeat superior the... More... $0 (03-21-2019 - TX)


Jacqueline Lewis v. City of Union City, Georgia





Faced with a defendant's motion for summary judgment, a plaintiff asserting an intentional-discrimination claim under Title VII of the Civil Rights Act of 1964, the Equal Protection Clause, or 42 U.S.C. § 1981 must make ... More... $0 (03-21-2019 - GA)


United States of America v. Michael Dalton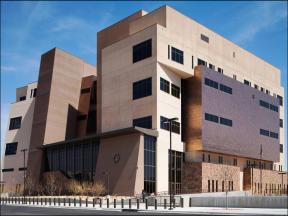 In 2017, Michael Dalton was convicted by a jury of being a felon in possession
of a firearm in violation of 18 U.S.C. §§ 922(g)(1) and 924(e). Dalton challenges his
conviction on several evidentiary grounds. We agree with only one of Dalton's
arguments—that the distri... More... $0 (03-21-2019 - NM)


Augustine Pacheco v. Honeywell International, Inc.
This is a class action filed in November 2017 by former Minnesota employees
of Honeywell International Inc. who retired before age 65 during the terms of
Honeywell's 2007 and 2010 collective bargaining agreements (CBAs) with Local
1145 of the International Brotherhood of Teamsters. Plaintiffs alleged that
Honeywell's announced plan to terminate early retiree healthcare benefits at ... More...

$0 (03-21-2019 - MN)


Sharyl Thompson Attkinson v. Eric Himpton Holder, Jr., et al.





Plaintiffs Sharyl Thompson Attkisson, James Howard Attkisson, and Sarah Judith Starr Attkisson appeal from the dismissal with prejudice of their claims in the Eastern District of Virginia. The plaintiffs sued a number of named and unnamed government officials for alleged illegal intrus... More... $0 (03-21-2019 - VA)


STATE OF OHIO v. JAMAL TURNER




On December 8, 2016, Appellant was indicted for: aggravated robbery occurring on July 28, 2016 at a Dunkin' Donuts; a firearm specification; having a weapon under disability; and three counts of kidnapping corresponding to the three sto... More... $0 (03-21-2019 - OH)


Pamela M. Huff v. United States of America



Tampa, FL - Pamela M. Huff sued the United States of America on a Federal Tort Claims Act personal injury autonegligence theory.... More... $0 (03-21-2019 - FL)


STATE OF OHIO -vs- ROMAR M. MONTGOMERY




Appellant and M.H. were married in 2004. In the summer of 2005 they
separated, and M.H. reported she had been raped and assaulted by Appellant. Appellant
was indicted by the Delaware County Grand Jury for rape, kidnapping, d... More... $0 (03-21-2019 - OH)


United States of America v. Kimberly Kitts




Boston, MA - Orleans Investment Adviser Sentenced for Multi-Million Dollar Fraud and Identity Theft

An Orleans investment adviser was sentenced yesterday in federal court in Boston for defrauding her clients of more than $3 million and using those funds for her own expenses. ... More... $0 (03-21-2019 - MA)


United States of America v. Christopher L. Merchant




Providence, RI - Little League Coach Admits to Interstate Travel to Engage in Illicit Sex

A Connecticut little league vice president a... More... $0 (03-21-2019 - RI)


United States of America v. Nathaniel Carr





Concord, NH - Concord Man Sentenced To 63 Months For Unlawfully Possessing Firearms And Ammunition

Nathaniel Carr, 25, of Concord, was sentenced to 63 months in federal prison for unlawfully possessing firearms and ammunition.

According to court docu... More... $0 (03-21-2019 - NH)


United States of America v. Jerome Simmons, Adrian Hardy, Christopher Brinson, and Emmory Moore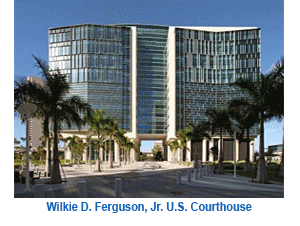 Miami, FL - Four Broward County Residents Convicted at Trial for Their Roles in a String of Armed Robberies – Using Firearms

One Defendant Kidnapped Four Victims

Four Broward County, Florida residents were convicted by a federal jury for their participation... More... $0 (03-21-2019 - FL)


United States of America v. Stirling Michael Heaton




The government appeals an order of the district court reducing Stirling Heaton's
term of imprisonment in light of Amendment 782 to the United States Sentencing
Guidelines. Consistent with United States v. Helm, 891 F.3d 740 (8th Cir. 2018), we
conclude that the district cou... More... $0 (03-21-2019 - MN)


Cindy Tinsley v. Caterpillar Financial Services Corp.




This case is about an employee, Cindy R. Tinsley, whose distaste for her supervisor's managerial decisions was so severe—particularly the fact that he permitted her co-workers to bounce stress balls off the ground—that it triggered her post-traumatic stress disorder ... More... $0 (03-21-2019 - TN)


James Randall v. City of Philadelphia Law Department





When a defendant commits a continuing violation of the law, the limitations period starts running from the defendant's last act, not from when the effects of that violation end. Here, the defendants arrested and prosecuted James Randall in Phil-adelphia for drug and weapons crime... More... $0 (03-21-2019 - PA)


Paul Tooly v. John F. Schwaller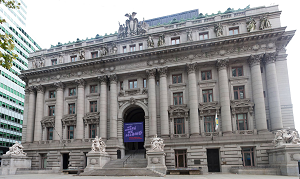 2 On December 23, 2013, Paul Tooly sued the State University of New York at
3 Potsdam ("SUNY"); Mary Dolan, Director of Human Resources at SUNY; and
4 John Schwaller, then‐President of SUNY. Tooly claimed, inter alia, that the
5 defendants violated his p... More... $0 (03-21-2019 - NY)


Retired Oakland Police Officers Association v. Oakland Police and Fire Retirement System
The Oakland Police and Fire Retirement System (retirement system), the
retirement system board, and the City of Oakland appeal a judgment granting a writ of
mandate in favor of the Retired Oakland Police Officers Association, along with several
system members and beneficiaries (collectively, the association) directing that master
police officer-terrorism pay (MPO pay) be included i... More...

$0 (03-21-2019 - CA)


Damon R. Boone v. Jennifer L. Marsh



Norfolk, VA - Damon R. Boone sued Jennifer L. Marsh on a personal injury auto negligence theory.

This case was filed in the Suffolk Circuit Court, CL18-1... More... $1 (03-20-2019 - VA)


United States of America v. William Jerome Peele



Norfolk, VA - Man Sentenced to Prison for Heroin and Cocaine Trafficking

A Portsmouth man was sentenced today to more than 10 years in prison for conspir... More... $0 (03-20-2019 - VA)


Micah Jessop v. City of Fresno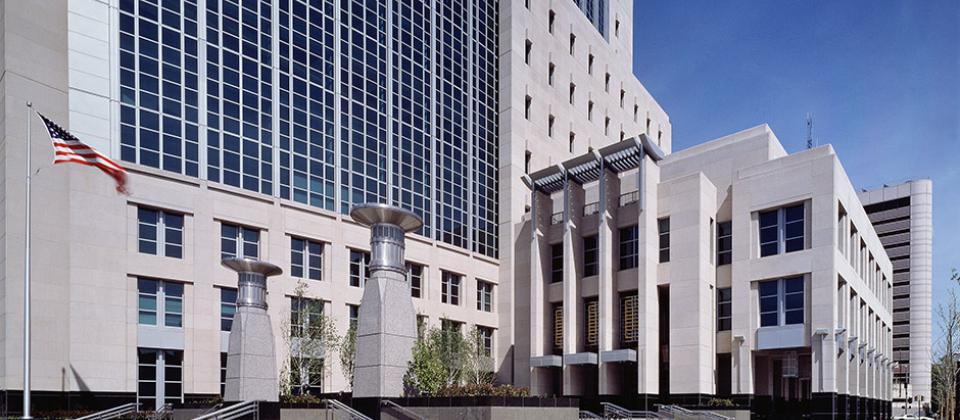 Micah Jessop and Brittan Ashjian (Appellants) appeal an order granting a motion for summary judgment on the defense of qualified immunity filed by the City of Fresno and City of Fresno police officers Derik Kum... More... $0 (03-20-2019 - CA)


United States of America v. Andres Garcia





A jury found defendant-appellant
Andres Garcia guilty of distributing cocaine—actually
distributing a kilogram of the stuff—to co-defendant Alan
Cisneros in violation of 21 US.C. § 841. The government offer... More... $0 (03-20-2019 - MI)


STATE OF OHIO v. DUSTIN B. WOODWARD




On or about August 14, 2017, the Forest Police Department learned of
allegations that Woodward had taken explicit photographs of his six-year old
stepdaughter. On the morning of August 14, 2017, at approximately 11 a.m., befo... More... $0 (03-20-2019 - OH)


STATE OF TENNESSEE v. CHRISTOPHER DESMOND SIMPSON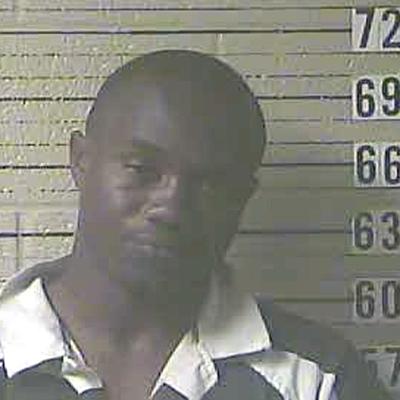 This case arises from the June 21, 2014 killing of Michelle Robinson in a remote area of Lawrence County. The De... More... $0 (03-20-2019 - TN)


United States of America v. Kellen Michael Sorber




Cheyenne, WY - REPUBLICAN PARTY HEADQUARTERS ARSONIST SENTENCED IN U.S. DISTRICT COURT

Chief Federal District Court Judge Scott W. Skavdahl sentenced KELLEN MICHAEL SORBER, 27, to forty-four months in federal prison for setting fire to the Albany County Republican Party Headqu... More... $0 (03-20-2019 - WY)


United States of America v. Charles Lee Smoot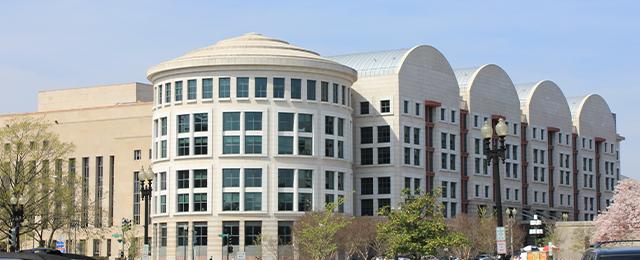 On September 20,
2017, Appellant, Charles Smoot, pled guilty to one count of
bank robbery in violation of 18 U.S.C. § 2113(a). He was
subsequently sentenced to 96 months of incarceration. He now
appeals to overturn his conviction and sentence.
In support of his... More... $0 (03-20-2019 - DC)


Next Page