False Pretense Law
STATE OF NEBRASKA V. MIKE H. VALDEZ



At trial, the State's witnesses testified as follows: In January 2017, Valdez entered an apartment and confron... More... $0 (12-13-2018 - NE)


United States of America v. Scott T. Carlton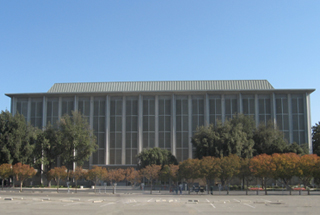 Fresno, CA - Final Defendant Pleads Guilty to Supplying Unqualified Armed Guards to IRS's Fresno Facilities

Scott T. Carlton, 49, of Visalia, pleaded guilty to conspiracy to defraud the government and making a false statement.

According to court documents, the IRS's Fresno c... More... $0 (12-13-2018 - CA)


United States of America v. Michael Cohen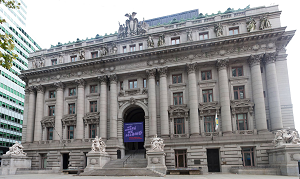 New York, NY - Michael Cohen Sentenced To 3 Years In Prison

U.S. Attorney's Office Also Announces Non-Prosecution Agreement with American Media, Inc., Related to Its Payment of $150,000 to a Woman to Influence 2016 Presidential Election

MICHAEL COHEN was... More... $0 (12-12-2018 - NY)


United States of America v. Allison Aytes




Brooklyn, NY - Former Senior Employee at FDIC Convicted of Embezzling Confidential Documents
Documents Contained Confidential Information of World's Largest Banks

Following six days of trial, a federal ju... More... $0 (12-12-2018 - NY)


United States of America v. Chanh V. Trinh, Cannedy Trinh and Elizabeth Trinh




Las Vegas, NV - Three Nevada Family Members Plead Guilty to Conspiring to Steal More Than $2 Million in Tax Refunds

Three individuals in Las Vegas, Nevada, pleaded guilty to conspiring to steal more than $2 million in tax refunds from the I... More... $0 (12-12-2018 - NV)


Kristen Mantikas v. Kellogg Company






29 Plaintiffs appeal from a judgment of the United States District Court for
30 the Eastern District of New York (Sandra J. Feuerstein, J.) granting
31 Defendant's motion to dismiss Plaintiffs' compl... More... $0 (12-12-2018 - NY)


Donald Ray King v. The State of Texas




According to the evidence presented at the hearing on the motion to suppress, on the 1
night of July 25, 2015, Officer Alex Wakim of the ... More... $0 (12-11-2018 - TX)


United States of America v. Eugene Marotta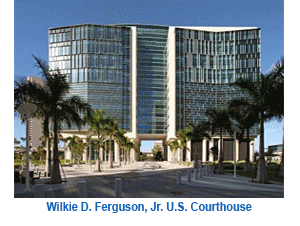 Miami, FL - Florida Man Sentenced to 46 Months in Prison for Role in Mail Fraud Scheme That Victimized Seniors

A federal court in Florida sentenced Eugene Marotta, 49, to 46 months in prison, followed by two years of supervised release, for his role in a mail f... More... $0 (12-11-2018 - FL)


Raymond Lumsden v. The State of Texas
Aggravated sexual assault
of a child, indecency with a child




Allison,2 who was almost nine years old at the time of the trial, testified that
after her mother Kelly started dati... More... $0 (12-10-2018 - TX)


Lavoy Woods v. The State of Texas




Woods is the father of Amy,1 the complainant in this case. He and Amy's mother, Mariah, married in November 2006, a month after Amy's birth, but separated
in late 2012 and divorced in 2013. In 2016, Mariah received a Fa... More... $0 (12-10-2018 - TX)


United States of America v. John Robert Sink, Jr.




Cheyenne, WY - Cheyenne Psychologist And His Wife Sentenced To 37 Months In Prison For Health Care Fraud

John Robert Sink, Jr., 68, and Diane Marie Sink, 63, of Cheyenne, Wyoming, were sentenced on December 3, 2018, to serve 37 months in prison for making false statements as p... More... $0 (12-10-2018 - WY)


Suzanna F. Dailey v. Nikos Hecht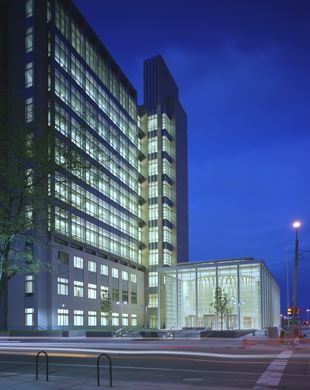 Plaintiff Suzanna F. Dailey appeals a jury verdict in favor of Defendant Nikos
Hecht on claims of assault, battery and sexual assault, and intentional infliction of
emotional distress. Ms. Dailey argues that errors in the district court's evidentiary
rulings an... More... $0 (12-10-2018 - CO)


Ralph Dumbar v. The State of Texas




In 2014, Dumbar pleaded guilty to aggravated assault with a deadly weapon.
The trial court deferred adjudication of guilt, placed him on community supervision
for five years, and ordered him to p... More... $0 (12-09-2018 - TX)


United States of America v. Andrew Franklin Kowalczyk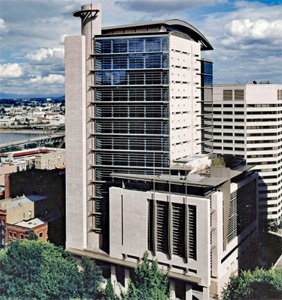 Portland, OR - Former Portland Resident Found Guilty of Sexually Exploiting Children While Babysitting

After deliberating for just 20 minutes, a federal jury returned guilty verdicts against Andrew Franklin Kowalczyk, 44, formerly of Portland, for the repeated sexual abuse and exp... More... $0 (12-09-2018 - Or)


United States of America v. Jose Martin Andrade Flores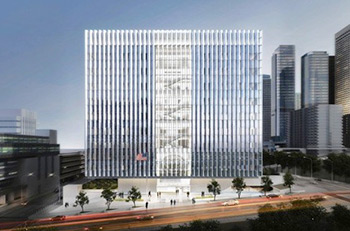 Los Angeles, CA - Los Angeles-Area Clothing Outlets Owner Gets One-Year Prison Sentence for Failing to Report Nearly $4 Million in Income to IRS

A Downey man who operates second-hand clothing stores in Los Angeles County has been sentenced to one year and one day in ... More... $0 (12-09-2018 - CA)


United States of America v. Ev3, Inc.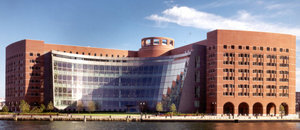 Boston, MA - Medical Device Maker ev3 to Plead Guilty and Pay $17.9 Million for Distributing Adulterated Device; Covidien Paid $13 Million to Resolve Civil Liability for Second Device

Minnesota-based medical device manufacturer ev3 Inc. has agreed to plead guilty to charges ... More... $0 (12-09-2018 - MA)


Devon Torrey Love v. State Department of Education
The California Court of Appeal, Second Appellate District recently rejected
various constitutional challenges to Senate Bill No. 277. (Brown v. Smith (2018) 24
Cal.App.5th 1135 [rejecting claims Sen. Bill No. 277 violated four provisions of the
California Constitution: the free exercise of religion, the right to a public education,
equal protection, and substantive due process].) S... More...

$0 (12-08-2018 - CA)


United States of America v. Actelion Pharmaceuticals, US, Inc.




Boston, MA - Drug Maker Actelion Agrees to Pay $360 Million to Resolve False Claims Act Liability for Paying Kickbacks

Pharmaceutical company Actelion Pharmaceuticals US, Inc. (Actelion), based in South San Francisco, California, has agreed to pay $360 mil... More... $360000000 (12-06-2018 - MA)


United States of America v. Carson "Casey" MoreLand




Nashville, TN - Former Nashville General Sessions Judge Sentenced to Federal Prison for Obstruction and Theft Charges

Former Davidson County General Sessions Judge Cason "Casey" Moreland, 61, was sentenced in U.S. District Court to 44 mont... More... $0 (12-06-2018 - TN)


United States of America v. Timothy Stanfield





Columbus, OH - Owner of 'Ready Made RC' Pleads Guilty to Crimes Related to Importation of Batteries from China

The owner of Ready Made RC, a Lewis Center-based company that sells radio-controlled model aircraft and drones as well as parts a... More... $0 (12-06-2018 - OH)


The Regents of the University of California v. The Superior Court of Los Angeles County, Katherine Rosen, Real Party in Interest


Market Your Practice In Ten Counties for $10 A Month
Cost Effective Affordable Internet Marketing For Your Practice






Katherine Rosen... More... $0 (12-06-2018 - CA)


ANTHONY BAUMANN V. STATE OF ARKANSAS




Baumann was charged with one count of rape and one count of sexual assault in the
second degree against a minor, E.S. Prior to trial, the circuit court held a hearing on
Baumann's pretrial motion to exclude Bridges's Rule 404(b) testimony. At the time of the
hearing, Brid... More... $0 (12-05-2018 - AR)


Dr. Jay W. Calvert v. Rima Al Binali
Defendant Rima Al Binali appeals the trial court's denial of
her motion to vacate the $1,940,506 default judgment entered
against her in favor of plaintiffs Dr. Jay W. Calvert and Jay
Calvert, M.D., a professional corporation. Al Binali asserts that
plaintiffs' faulty service by publication rendered the judgment
void on its face. We agree and reverse.
FACTS AND PROCEDURAL B... More...

$0 (12-04-2018 - CA)


SAMUEL W. FIELDS v. KEN MCGOVERN and DEBORAH PORTER


Market Your Practice In Ten Counties for $10 A Month
Cost Effective Affordable Internet Marketing For Your Practice







Because Fi... More... $0 (12-04-2018 - KS)


KENNETH HARTFIELD v. STATE OF KANSAS




In 1997, a Sedgwick County jury convicted Hartfield of one count of aggravate... More... $0 (12-04-2018 - KS)


Next Page