False Imprisonment Law
United States of America v. Ellis Alance Banks




Minneapolis, MN - Brookyln Center Man Sentenced To 92 Months In Prision For Tax Fraud and Identity Theft
Defendant also ordered to pay over $1 million in restitution

United States Attorney Erica H. MacDonald announced the sentencing of ELLIS ALANCE BANKS, 53, to 68 mo... More... $0 (11-07-2018 - MN)


United States of America v. Gregory Stockdale





Cedar Rapids, IA - Eagle Grove Man to Federal Prison for Meth Conspiracy
Conspired to distribute over a kilogram of meth, and possessed a firearm

A man who conspired to distribute methamphetamine was sentenced November 2, 2018, to sev... More... $0 (11-07-2018 - IA)


STATE OF OHIO v. QUENTIN L. BROWN





In his second assignment of error, Brown claims that his convictions were
against the manifest weight of the evidence.
{¶ 4} "[A] weight of the evidence argument challenges the believability of the
evidence and asks whic... More... $0 (11-07-2018 - OH)


United States of America v. Omar Jaber

St. Louis, MO - Tax Preparer Sentenced to Prison for Theft of Government Funds, Identity Fraud

Omar Jaber, 31, of St. John, Missouri was sentenced to 27 months imprisonment to be followed by three years supervised release and $197,213 in restitution to the IRS. Jabe... More... $0 (11-07-2018 - MO)


STATE OF OHIO vs. KEVIN BOLWARE
MoreLaw Receptionist Services
Never Miss Another Call With MoreLaw's Receptionists Answering Your Calls
More... $0 (11-07-2018 - OH)


United States of America v. Mohamed Noshi Mahmoud, a/k/a Noshi; Mahdi Khelifi; Hamzi Dridi, a/k/a Alex; Issa Kayyali




Digital Forensics & Cyber Security
Guardian delivers solutions that are legally defensible, repeatable and audit... More... $0 (11-07-2018 - IN)


United States of America v. Krishna Mohan and Kamaldeep Gandhi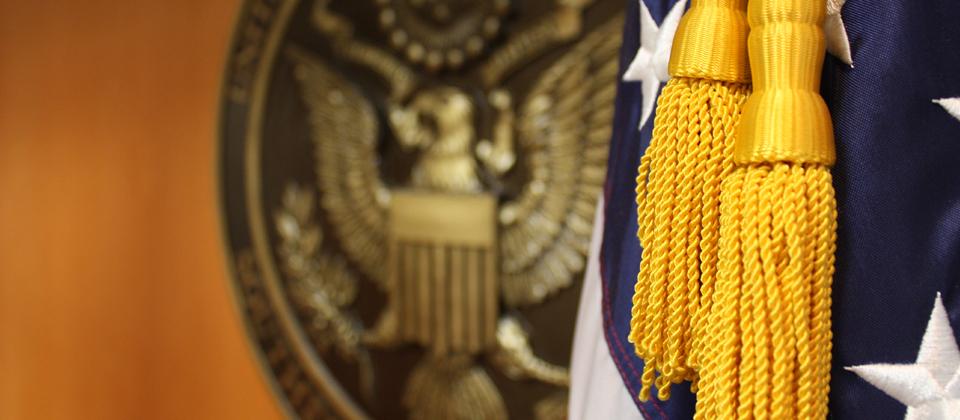 Two Traders Plead Guilty to $60 Million Commodities Fraud and Spoofing Conspiracy

Two former commodities traders of a New York, New York-based financial services firm have pleaded guilty for their participation in a $60 million... More... $0 (11-07-2018 - TX)


Melvin Ryan Bruce v. State of Indiana




On August 29, 2017, Bruce was with his girlfriend, Temica Spencer
("Spencer"), at their residence in Lake County. Spencer's twelve-year-old
daughter and Bruce's and Spencer's one-yea... More... $0 (11-06-2018 - IN)


State of Iowa v. Kenneth Tennant




This case had its beginnings in an earlier criminal case involving Tennant's
son. On March 7, 2017, Tennant's son was found guilty of criminal charges by a
jury. T.F. was foreman of that jury. Tennant disagreed with his s... More... $0 (11-06-2018 - IA)


State of Iowa v. Isaiah Zacharias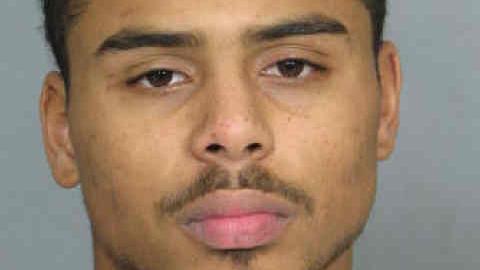 Several people conspired to order Chinese food for delivery to an
aband... More... $0 (11-06-2018 - IA)


United States of America v. Antonio Hawkins




Memphis, TN - Memphis Man Sentenced to 360 Months in Federal Prison for Sex Trafficking Convictions

After a three-day jury trial in federal court in July 2018, Antonio Hawkins, 41, was convicted of multiple counts of sex trafficking. He was sentenced to 360 months in feder... More... $0 (11-06-2018 - TN)


United States ex rel. Jihaad Abdul-Majid, et al. v. ImmediaDent Specialty, P.C., et al.



Louisville, KY - $5.1 Million Dollar Settlement Reached With Indiana Dental Firm To Resolve False... More... $0 (11-06-2018 - KY)


ALBERTO DAMIEN CHAVEZ v. STATE OF ARKANSAS




In summary, appellant shot the victim, Justin Lopez, in a gang-related shooting on
January 14, 2017. On that night, appellant, Ryan Oxford, Bryan Porras, and Jorge
Chirinos traveled to a trailer in Fort Smith where rival gang me... More... $0 (11-05-2018 - AR)


STATE OF LOUISIANA VERSUS ORRICK HURD




On January 25, 2017, the Jefferson Parish District Attorney filed a bill of
information charging defendant with one count of human trafficking of a person
under the age of twenty... More... $0 (11-05-2018 - LA)


STATE OF LOUISIANA Vs. RODERICK JERMAINE CAWTHORNE, JR.




On February 21, 2015, Vermilion Parish Sheriff's deputies responded to a call
regarding a burned vehicle in an isolated area abou... More... $0 (11-05-2018 - LA)


STATE OF LOUISIANA Vs. MATTHEW R. DOTSON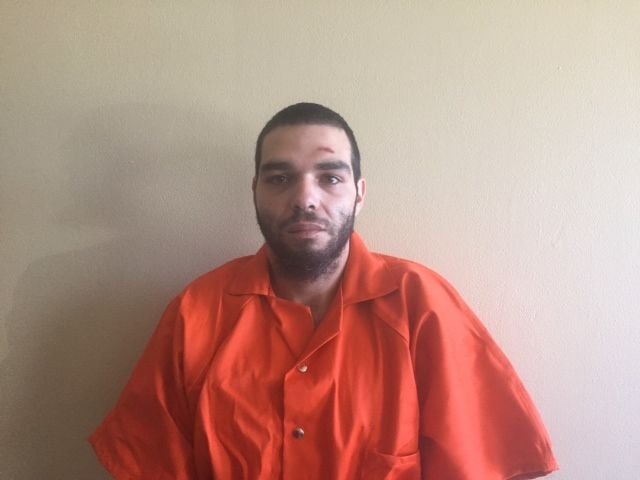 Defendant, Matthew Dotson, lived with the victims in this case, his
girlfriend, Misty Marshall, and her nine-year-old son, Day-... More... $0 (11-05-2018 - LA)


STATE OF LOUISIANA Vs. KADE STARBUCK HENRY




In accordance with La.Code Crim.P. art. 920, all appeals are reviewed for
errors patent on the face of the record. We find two error... More... $0 (11-05-2018 - LA)


STATE OF LOUISIANA VERSUS NICHOLAS JAMES FACIANE -AKA- NICHOLAS FACIANE




On October 25, 2011, Defendant was charged by four separate grand jury
indictments with thirty-seven counts of sexual offenses against two different
victims—M.L. and T.R.B. The indictments were filed... More... $0 (11-05-2018 - LA)


Arthur Alexander Office v. The State of Texas



Our recitation of the background of the case is constrained by the appellate record before us. W... More... $0 (11-05-2018 - TX)


United States of America v. Robert Watkins




Hammond, IN - Robert Watkins Sentenced and Ordered to pay $1,291,030 in Restitution

For Interstate Transportation of Stolen Property

Robert Watkins, 32 years old, of Porter, Indiana, was sentenced by U.S. District Court Judge Jon E.... More... $0 (11-05-2018 - IN)


United States of America v. Bernard Oppong




Columbus, OH - Doctor Practicing in Dublin Charged with Health Care Fraud, Distributing Controlled Substance Through Pain Cream Scheme and Suboxone Clinic

A federal grand jury has charged a Central Ohio doctor with charges related to a health c... More... $0 (11-05-2018 - OH)


Dustin Deutsch v. The State of Texas




Appellant was accused of stealing rare comic books valued at over $200,000 that were evidence in a criminal investigation while he was an investigator for the Harris County District Attorney's Office. T... More... $0 (11-04-2018 - TX)


Johnny Anthony Palomo v. The State of Texas




In the early morning hours of November 29, 2014, police officers responded to a
residence in Mercedes, Texas, where they found Vanessa Villa holding her infant... More... $0 (11-04-2018 - TX)


United States of America v. Adrian Almodovar, III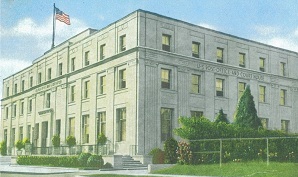 Baton Rouge, LA - Former Correctional Officer Was Charged With Assaulting Handcuffed And Shackled Inmate At Elayn Hunt Correctional Center

Officer Also Accused of Falsifying Reports and Conspiring To Cover Up Beating; Two Other Officers Plead Guilty

A former co... More... $0 (11-04-2018 - LA)


United States of America v. Rodney W. Davis




Louisville, KY - Repeat Felony Offender Sentenced To 7 Years For Gun Possession

Project Safe Neighborhood Partnerships Continue to Yield Results

Rodney W. Davis, a criminal with nine prior felony convictions, was sentenced to 84 months imprisonment, followed by... More... $0 (11-04-2018 - KY)


Next Page