False Arrest Law
United States of America v. Zahir Shah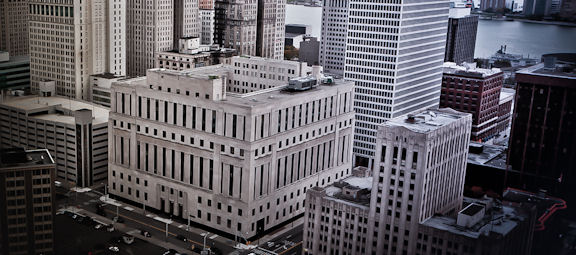 Detroit, MI - Michigan Home Health Agency Owner Sentenced to Prison for $8.3 Million Medicare Fraud

A Michigan home health agency owner was sentenced to 84 months in prison for his role in an $8.3 million scheme to defraud Medicare.

Zahir Shah, 49, of West Bloomfield, Michi... More... $0 (04-22-2019 - MI)


Dr. David S. Muransky v. Godiva Chocolatier, Inc.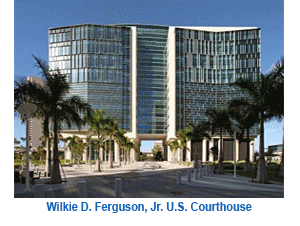 This appeal was brought to contest the approval of a class-action settlement. Dr. David Muransky filed a class action against Godiva Chocolatier, Inc. for violating the Fair and Accurate Credit Transactions Act ("FACTA"). Appellants James Price and Eric Isaacson ("the object... More... $0 (04-22-2019 - FL)


Dina Klein v. Credico, Inc.





Credico, Inc., which is licensed and does business in Minnesota as CreditCollections Bureau, sent Dina Klein a debt collection letter under the business name"Credit Collections Bureau" in March 2017. Klein filed a lawsuit, arguing that thecontent of the letter violated the Fair ... More... $0 (04-22-2019 - MN)


United States of America v. Laurance H. Freed




It appears that Laurance Freed did
everything he could to keep his real estate business alive.
Unfortunately for Freed, much of that was illegal. Freed lied to
prospective lenders about the availability of colla... More... $0 (04-22-2019 - IL)


Alison Patricia Taylor v. City of Saginaw; Tabitha Hoskins




The City of Saginaw (the "City") uses a common parking enforcement practice known as "chalking," whereby City parking enforcement officers use chalk to mark the tires of parked vehicles to track how long they have been parked.
No. 17-2126 Taylor v. City of Saginaw, et al. Page 2
Parking ... More... $0 (04-22-2019 - MI)


United States of America v. Steven John McGuire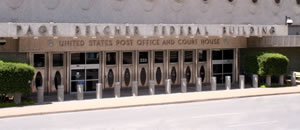 Tulsa, OK - 17 Year Fugitive Sentenced to Federal Prison

After 17 years on the run, a former Tulsa resident was sentenced to federal prison for violating the terms of his supervised release stemming from a 1999 bank fraud conviction, announced U.S. Attorney Trent Shores... More... $0 (04-22-2019 - OK)


United States of America v. Sean Timothy O'Neill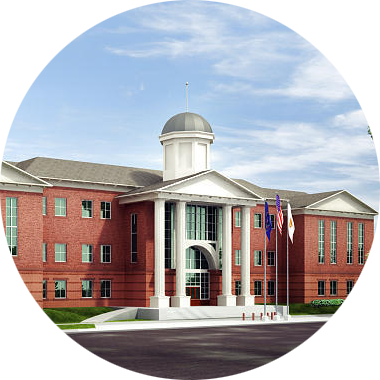 St. George, UT - Child Predator Used Facebook, Moved From Michigan To Hurricane And Bought Home In Efforts To Induce Minor

Sean Timothy O'Neill, age 49, of Hurricane, pleaded guilty to attempted enticement of a minor and possession of child pornography in federal court in... More... $0 (04-22-2019 - UT)


Ruthen James Weems v. The State of Texas




In ... More... $0 (04-21-2019 - TX)


Jeremy Rhynes v. The State of Texas



Legal Suites and Virtual Offices In Downtown Tulsa
624 South Denver
918-398-5678 or Pat@morelaw.com

More... $0 (04-21-2019 - TX)


Ever Mendez v. The State of Texas




At trial, Villanueva testified she met Mendez in January of 2012, and soon they wer... More... $0 (04-20-2019 - TX)


Sheldon Lee Bramblett v. The State of Texas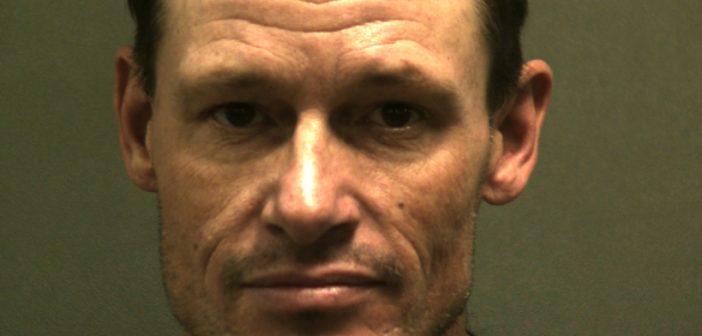 S... More... $0 (04-20-2019 - TX)


United States of America v. Camilo Qu Primero and Aurora S. Beltran




Las Vegas, NV - Former Medical Doctor And His Business Partner Sentenced To Nearly Three Years In Prison For $7.1 Million Medicare Health Care Fraud Scheme

A former medical doctor and his business partner were sentenced to 33 months in pris... More... $0 (04-20-2019 - NV)


United States of America v. Joshua Jock Clause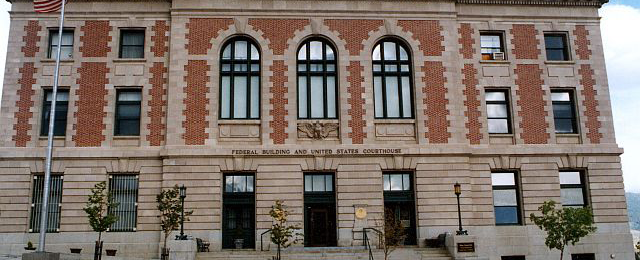 Billings, MT - Billings man sentenced to 15 years for meth, firearms

Billings resident Joshua Jock Clause who admitted to trafficking large amounts of methamphetamine and to possessing firearms was sentenced today to 15 years in prison and to five years of supervised rel... More... $0 (04-20-2019 - MT)


United States of America v. Martin Thornley Elze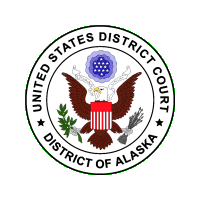 Anchorage, AK - Anchorage Man Sentenced to Federal Prison for Stealing Woolly Mammoth Tusk from Campbell Creek Science Center

Defendant Cut the Tusk into Pieces and Sold them for Profit

An Anchorage man was sentenced to federal prison after he and a co-conspir... More... $0 (04-20-2019 - AK)


United States of America v. Joseph Woloszyn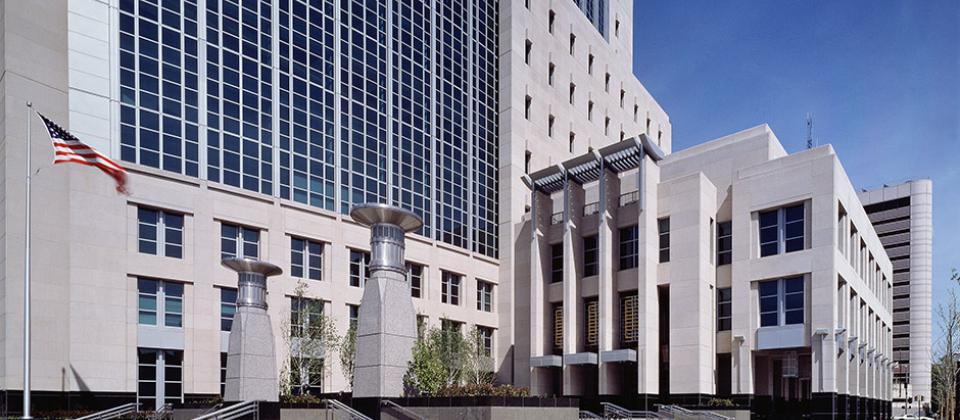 Sacramento, CA - Sacramento Man Sentenced to over 2 Years for Obstruction of Justice and Perjury

Joseph Woloszyn, 33, of Sacramento, was sentenced today by U.S. District Judge John A. Mendez to two years a... More... $0 (04-20-2019 - CA)


United States of America v. Manuel Porras Salas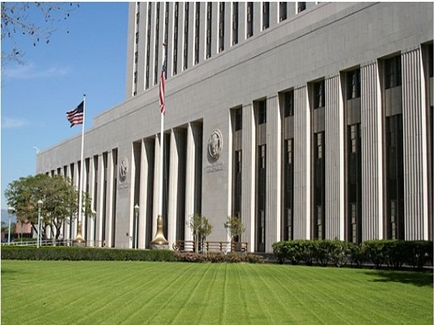 Los Angeles, CA - Federal Law Enforcement Official Sentenced to More than 12 Years in Prison for Large-Scale Interstate Narcotics Trafficking Operation

A 25-year veteran officer of U.S. Customs and Border Protection (C... More... $0 (04-20-2019 - CA)


Sarah Plott Key v. Elizabeth Plott Tyler

MoreLaw Virtual Receptionists
Nosotros hablamos español




Sarah Plott Key (Key) appeals from orders of the probate
court (1) striking her petition to enforce a no contest clau... More... $0 (04-20-2019 - CA)


Clayton Dean Simmons v. The State of Texas

MoreLaw Virtual Receptionists
Nosotros hablamos español





Johnny Ray Floyd, the safety coordinator for MICA Enterprises (MICA), testified that, in
January 2018, there wa... More... $0 (04-19-2019 - TX)


Johnathan Lee Wood v. The State of Texas



Legal Suites and Virtual Offices In Downtown Tulsa
624 South Denver
918-398-5678 or Pat@morelaw.com

More... $0 (04-19-2019 - TX)


Randall Shane Sabella v. The State of Texas




Sabella pled guilty to family violence... More... $0 (04-19-2019 - TX)


Mitchell Damond Martin v. The State of Texas



Legal Suites and Virtual Offices In Downtown Tulsa
624 South Denver
918-398-5678 or Pat@morelaw.com

More... $0 (04-19-2019 - TX)


Carlos Demon Harris v. The State of Texas

MoreLaw Virtual Receptionists
Nosotros hablamos español





On August 15, 2017, Carlos Demon Harris pled guilty to and was placed on deferred
adjudication community superv... More... $0 (04-19-2019 - TX)


Robert Earl Nash v. The State of Texas

MoreLaw Virtual Receptionists
Nosotros hablamos español







Nash pleaded guilty to assaulting Nicole Goulding on July 5, 2017, as alleged in the
indictment.2 Du... More... $0 (04-19-2019 - TX)


Ali L. Ghanbari v. The State of Texas

MoreLaw Virtual Receptionists
Nosotros hablamos español


<... More... $0 (04-19-2019 - TX)


Lucinda Cox v. Hollis Griffin

MoreLaw Virtual Receptionists
Nosotros hablamos español




The lesson in this case is there are important distinctions between the torts of false
imprisonment and malicious pro... More... $0 (04-19-2019 - CA)


Next Page