Fair Credit Reporting Act Law
Jedediah James Watson v. The State of Texas




We review alleged jury-charge error in two steps: first, we determine whether
error exists; if so, we then evaluate whether sufficient harm resulted from the error to require
rev... More... $0 (08-19-2019 - TX)


Daniel Bartolo Hernandez v. The State of Texas

MoreLaw Suites
Make More Money At MoreLaw Suites
624 South Denver and 601 South Boulder
Click Here For More Information
918-582-3993





Arguing that his initial detention was not based on reasonable suspicion,
Hernandez a... More... $0 (08-19-2019 - TX)


Robert Lee Thompson v. The State of Texas

MoreLaw Virtual Receptionists
Never Miss Another Call
Don't Wait - Call 918-582-6422 Today








The events in question took place on a property located in Paradise, Texas. More... $0 (08-19-2019 - TX)


Ronald D. Mass v. Franchise Tax Board




Ronald D. and Pamela S. Mass (Taxpayers) bought shares
in a company that invests in government bonds. They received
dividends derived from interest on those bonds. Because the
Ca... More... $0 (08-19-2019 - CA)


Miguel Dwayne Hobdy v. The State of Texas




After obtaining an arrest warrant for Hobdy, Fort Worth police located Hobdy
in Louisiana. He was then extradited back to Fort Worth where the State charged
Hobdy with six co... More... $0 (08-18-2019 - TX)


Ex parte Charles Barton

MoreLaw Legal Services Marketing
Turn Your Litigation Successes Into Internet Marketing for Your Practice for Pennies
Call 918-582-6422 Today!

More... $0 (08-18-2019 - TX)


Raymond Blech v. Richard Blech




Although a judgment creditor may generally attempt to
enforce a money judgment against most assets of a debtor, such a
creditor may not reach a debtor's interest in a trust if the tr... More... $0 (08-18-2019 - CA)


Lonnie Lynberg Johnson Jr. v. The State of Texas

MoreLaw Legal Services Marketing
Turn Your Litigation Successes Into Internet Marketing for Your Practice for Pennies
Call 918-582-6422 Today!

More... $0 (08-17-2019 - TX)


William Paul West v. The State of Texas




A jury convicted appellant William Paul West for driving while intoxicated, his
third such offense and thus a felony. See Tex. Penal Code Ann. § 49.09(b)(2).
West's appeal stem... More... $0 (08-17-2019 - TX)


Castella Lee v. The State of Texas

MoreLaw Legal Services Marketing
Turn Your Litigation Successes Into Internet Marketing for Your Practice for Pennies
Call 918-582-6422 Today!

More... $0 (08-17-2019 - TX)


Marvin Rodriguez v. The State of Texas
Left: Marvin Rodriguez after he was arrested in October 2015. Right: He was booked into the Tarrant County Jail on Thursday after he was convicted of murder.





On the afternoon of Oc... More... $0 (08-17-2019 - TX)


United States of America v. Marqaret Gastelum




Tucson, AZ - Elder Caregiver Sentenced to 30 Months in Prison for Defrauding a 92-Year-Old Homebound Victim

Margaret Gastelum to 30 months in prison for defrauding a 92 year-old homebound- victim. The court also ordered Gastelu... More... $0 (08-17-2019 - AZ)


United States of America v. Jason Mickel Elcock, a/k/a "Pressi"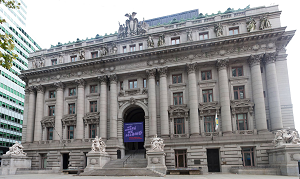 New York, NY - Brooklyn Man Sentenced To 57 Months In Prison For An Account Takeover And Money Laundering Scheme Affecting Tens Of Thousands Of Victims

JASON MICKEL ELCOCK, a/k/a "Prezzi," was sentenced to 57 months in prison for engaging in a decade-long scheme ... More... $0 (08-17-2019 - NY)


State of Oklahoma v. Boyster, Rebecca Lee




Guthrie, OK - The State of Oklahoma charged Rebecca Lee Boyster with:

Count # 1. Count as Filed: OPJ, Pattern of Criminal Offenses, in violation of 21 O.S. 425
Date of Offense:... More... $0 (08-16-2019 - OK)


Son T. Duong v. The State of Texas




Federal due process requires that the State prove beyond a reasonable doubt
every element of the crime charged. Jackson v. Virginia, 443 U.S. 307, 316, 99 S. Ct.
2781, 2787 (... More... $0 (08-16-2019 - TX)


Ryan Lee Daniel v. The State of Texas

MoreLaw Legal Services Marketing
Turn Your Litigation Successes Into Internet Marketing for Your Practice for Pennies
Call 918-582-6422 Today!

More... $0 (08-16-2019 - TX)


William T. Schmitt v. Frank LaRose, Ohio Secretary of State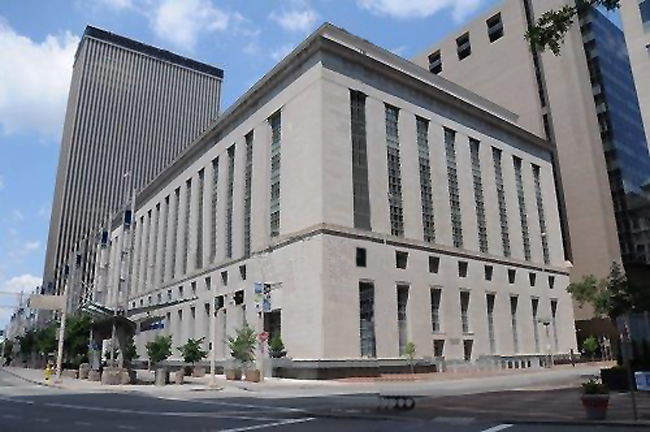 Plaintiffs William T. Schmitt and Chad Thompson submitted proposed ballot initiatives to the Portage County Board of Elections that would effectively decriminalize marijuana possession in the Ohio villages of Garrettsville and Windham. The Board declined to certify the proposed initia... More... $0 (08-16-2019 - OH)


Sylvia Zepeda v. Federal Home Loan Mortgage Corporation





To protect homeowners, the Texas Constitution imposes a number of requirements before a lender may execute a deed of trust on a homestead to secure a loan. See generally TEX. CONST. art. XVI, § 50. At the same time, Texas courts have on var... More... $0 (08-15-2019 - TX)


Magdiel Valencia, Jr. v. The State of Texas




On November 12, 2015, Detective Trevor Taylor of the Frisco Police
Department began an investigation into a reported sexual assault by Valencia on
Jacqueline1 at Massage Envy i... More... $0 (08-15-2019 - TX)


United States of America v. Ashraf Eldeknawey




Portland, ME - Portland, Maine Tax Return Preparer Pleads Guilty to Preparing False Tax Return

A Portland, Maine tax return preparer pleaded guilty to one count of aiding and assisting in the preparation of a false tax return.

According to plea do... More... $0 (08-15-2019 - OK)


Daniel Paul Clifford v. Quest Software, Inc.
The question posed in this appeal is whether an employee's claim against
his employer for unfair competition under Business and Professions Code section 172001
(the UCL) is arbitrable. The employee brought various wage and hour claims against his
employer, and the employer moved to compel arbitration based on the parties' arbitration
agreement. The trial court granted the motion in... More...

$0 (08-15-2019 - CA)


In re Simon Fletcher


Market Your Practice In Ten Counties for $10 A Month
Click Here For Cost Effective Affordable Internet Marketing For Your Practice






... More... $0 (08-14-2019 - TX)


United States of America v. Automotive Creations, Inc., Dynamic Auto Images, Inc., Prestige Auto Specialists, Inc., and Expert Automotive Reconditioning, Inc.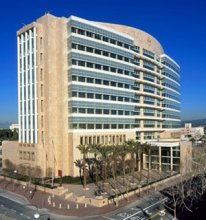 Santa Ana, CA - Justice Department Settles Immigration-Related Discrimination Claim Against Four California Car Reconditioning Companies

The Department of Justice reached a settlement agreement with four car reconditioning companies in C... More... $0 (08-14-2019 - CA)


Dedric D'Shawn Jones v. The State of Texas

MoreLaw Legal Services Marketing
Turn Your Litigation Successes Into Internet Marketing for Your Practice for Pennies
Call 918-582-6422 Today!

More... $0 (08-13-2019 - TX)


United States of America v. Robert Shapiro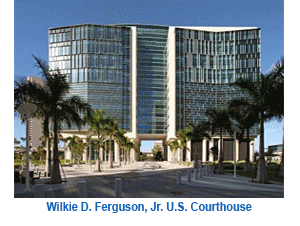 Miami, FL - Mastermind of $1.3 Billion Investment Fraud (Ponzi) Scheme – One of the Largest Ever Charged in South Florida – Pleads Guilty to Conspiracy and Tax Evasion Charges

Robert Shapiro, 61, pled guilty to orchestrating and leading a massive investment fraud sc... More... $0 (08-13-2019 - FL)


Next Page