Express Easement Law
Jorge Fierro v, Landry's Restaurant, Inc.
Plaintiff Jorge Fierro filed the underlying action against defendant Landry's
Restaurants, Inc.,1 seeking remedies for what Fierro alleges to be Landry's Restaurants's
violations of specified California labor laws and wage orders. Fierro asserts claims on
behalf of himself and on behalf of a class of individuals that he alleges is similarly
situated. Landry's Restaurants demurred t... More...

$0 (02-19-2019 - CA)


STATE OF OHIO -vs- JEREZ S. MAYWEATHER




On October 19, 2017, a jury found Mayweather guilty of three counts of
trafficking in heroin in violation of R.C. 2925.03(A)(1)(C)(6)(a), felonies of the fifth degree.
By Judgment Entry filed on October 19, 2017, Mayweather wa... More... $0 (02-17-2019 - OH)


STATE OF OHIO -vs- HECTOR GOMEZ




On April 9, 2017, the Muskingum County Grand Jury indicted Gomez on
one count of possession of drugs (methamphetamines) in violation of R.C. 2925.11(A), a
felony of the first degree. The count was accompanied by forfeiture and... More... $0 (02-17-2019 - OH)


STATE OF OHIO vs. BRUCE J. RUDOLPH




On November 29, 2016, Appellant was indicted on one count of
Tampering With Evidence, R.C. 2921.12(A)(1)(b). The indictment was
related to another criminal case, that of Marvin Sexton, who pleaded guilty
to attempted murd... More... $0 (02-17-2019 - OH)


Robert Sturm v. Todd Andrew Moyer
The question presented in this case is one of first impression:
Assuming fraudulent intent, can the Uniform Voidable Transactions
2
Act (Civ. Code, § 3439 et seq., formerly known as the Uniform
Fraudulent Transfer Act, or UFTA)1 apply to a premarital agreement in
which the prospective spouses agree that upon marriage each spouse's
earnings, income, and other property acquir... More...

$0 (02-17-2019 - CA)


STATE OF OHIO v. DAVID K. OLSEN




In the evening hours of October 14, 2017, Olsen was driving his pickup truck
northbound on Route 4 in Riverside. Brian Jacques was driving his motorcycle, with
Alysha Lewis riding as his passenger, some distance ahead of Olse... More... $0 (02-16-2019 - OH)


Al Mijares v. Orange County Employees' Retirement System
In this declaratory relief action, the trial court ruled the Orange County
Department of Education (Employer) must pay approximately $3.3 million in additional
contributions to fund pension benefits promised to its employees. Employer argues we
must independently review the legal issues raised in its complaint because the judgment
arises from an order granting a motion for judgment... More...

$0 (02-16-2019 - CA)


Jerome McKinney v. University of Pittsburgh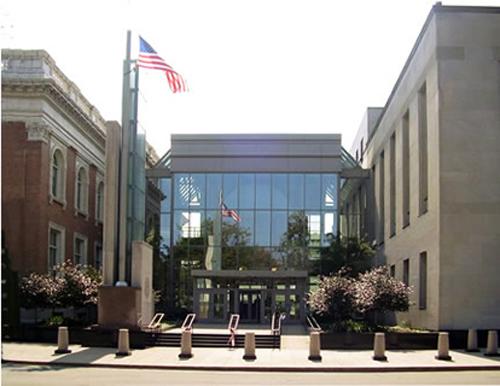 Jerome McKinney, a longtime, tenured professor at the University of Pittsburgh's Graduate School of Public and International Affairs, challenges the University's decision to reduce his salary as a violation of the Due Process Cl... More... $0 (02-15-2019 - PA)


ULRICK HILLMAN V. STATE OF ARKANSAS




The standard of appellate review is well settled. The test for determining the
sufficiency of the evidence is whether the verdict is supported by substantial evidence,
direct or circumstantial. Estrada v. State, 2011 Ark. 3, ... More... $0 (02-14-2019 - AR)


JUAN CRUZ V. STATE OF ARKANSAS




On April 8, 2015, at approximately 5:30 p.m., Arkansas State Police (ASP) initiated
an investigation of the report of a gunshot fired at a tractor trailer on Interstate 40 by a
Hispanic driver in a Suburban with Texas plates. ... More... $0 (02-14-2019 - AR)


Mark Fudge v. City of Laguna Beach, Hany Dimitry, Real Party in Interest and Respondent



We venture once again into the brambled thicket of the California
Environmental Quality Act – an area of the law largely governed by the unfortuna... More... $0 (02-13-2019 - CA)


David Anthony Humphries v. The State of Texas

Indecency with a Child




A grand jury indicted Humphries for the offense of indecency with a child by
sexual contact. The indictment alleged that Humphries
. . .... More... $0 (02-13-2019 - TX)


United States of America v. Ekeyma E. Harris



Pittsburgh, PA - Pittsburgh Woman Stole Mail by Signing Fictitious Name on Return Receipt

A resident of Pittsburgh, Pennsylvania, pleaded gu... More... $0 (02-12-2019 - PA)


Anupama Bekkem v. Robert Wilkie, Secretary, U.S. Department of Veterans Affairs





Plaintiff Anupama Bekkem brought this action against her employer, the
Department of Veterans Affairs, based on numerous instances of discrimination and
retaliation she allegedly experienced while working as a primary care physician for the
VA in the Oklahoma Cit... More... $0 (02-12-2019 - OK)


Darrell Ewing v. Connie Horton




Two months after Darrell Ewing was convicted of murder, a juror filed an affidavit accusing two fellow jurors of conducting after-hours internet... More... $0 (02-12-2019 - MI)


Lehman XS Trust v. Greenpoint Mortgage Funding, Inc.




In 2006, Lehman, not a party to this appeal, purchased aggregated pools of 
residen... More... $0 (02-12-2019 - NY)


Orlando v. Nassau Cty. Dist. Atty's Off




On Friday night, December 3, 2004, at approximately 8:45 p.m., 18
in response to a... More... $0 (02-12-2019 - NY)


SCOTT L. HEAGNEY v. LISA A. WONG; CITY OF FITCHBURG




Heagney first submitted his application for the position
of Fitchburg Police Chief in October 2013. On the résumé
accompanying his application, Heagney listed positions that he had
held at the Police Department of Frank... More... $0 (02-12-2019 - MA)


Anthony S. Pitch v. United States of America




In 1946, a crowd of people in Walton County, Georgia gathered as two
African American couples were dragged from a car and shot multiple times.1
Many consider this event, known as the Moore's Ford Lync... More... $0 (02-12-2019 - GA)


United States of America, ex rel. Stephanie Strubbe, et al. v. Crawford County Memorial Hospital and Bill Bruce





Stephanie A. Strubbe, Carmen Trader, and Richard Christie sued Crawford
County Memorial Hospital (CCMH) as relators in a qui tam action for violations of
the False Claims Act. 31 U.S.C. § 3729(a). They also sued CCMH and its Chief
Exec... More... $0 (02-12-2019 - IA)


Linda Reed v. Columbia St. Mary's Hospital





Plaintiff‐appellant Linda Reed alleges
that she suffered discrimination on the basis of her disabilities
while she was a patient at defendant‐appellee Columbia
St. Mary's Hospital in March 2012. Among other things,
she con... More... $0 (02-12-2019 - WI)


Eduardo Jacobs v. Raymond Alam, David Weinman and Damon Kimbrough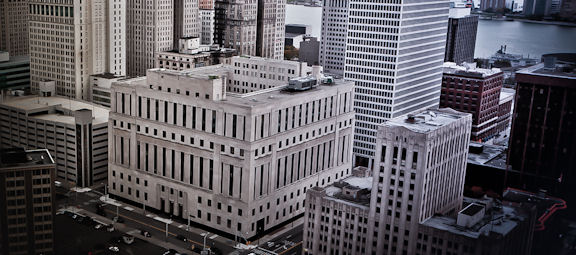 Defendant law enforcement officials Raymon Alam, Dave Weinman, and Damon Kimbrough searched for a fugitive in a house in which plaintiff Eduardo Jacobs lived. Following the search, plaintiff returned home from work, and according to the officers, confronted, pointed a gun at, and then shot a... More... $0 (02-12-2019 - MI)


Merilyn Jackson v. Kaiser Foundation Hospitals, Inc.
The record on appeal discloses the following undisputed facts.
On December 29, 2015, Merilyn Jackson, acting in propria persona, filed a
complaint against Kaiser Foundation Hospitals, Inc. (Kaiser), alleging Kaiser had
discriminated against her in violation of the California Fair Employment and Housing
Act (FEHA). After unsuccessfully attempting to serve the summons and complaint,<... More...

$0 (02-12-2019 - CA)


United States of America v. Joaquin Archivaldo Guzman Loera, a/k/a "El Chapo"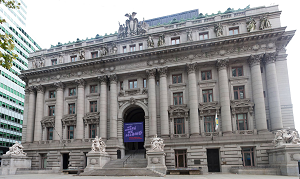 New York, NY - Joaquin 'El Chapo' Guzman, Sinaloa Cartel Leader, Convicted of Running a Continuing Criminal Enterprise and Other Drug-Related Charges

Joaquin Archivaldo Guzman Loera, known by various aliases, including "El Chapo" and "El Rapido," was convicted to... More... $0 (02-12-2019 - NY)


Scott L. Heagney v. Lisa A. Wong; City of Fitchburg




This case concerns a suit that
Scott Heagney, a past applicant for the position of the police
chief of Fitchburg, Massachusetts, brought against the City of
Fitchburg ("Fitchburg") and its mayor after the mayor decided not<... More... $0 (02-11-2019 - MA)


Next Page