Excessive Damages Law
Dorian Johnson v. City of Ferguson, Missouis; Thomas Jackson; Darren Wilson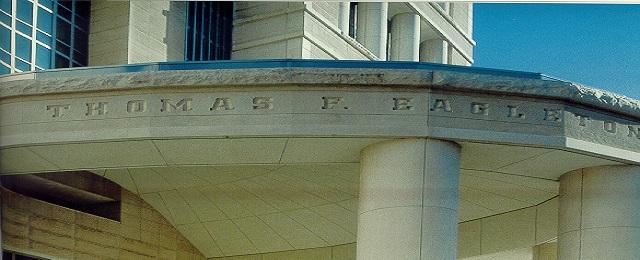 In Johnson v. City of Ferguson, 864 F.3d 866 (8th Cir. 2017), a panel of our
court affirmed the district court's ruling that Dorian Johnson had alleged sufficient
facts to state 42 U.S.C. § 1983 claims of unlawful seizure and the use of excessive
fo... More... $0 (06-17-2019 - MO)


STATE OF OHIO v. TEQUILA CRUMP
MoreLaw Virtual ReceptionistsNever Miss Another New Client Call
... More... $0 (06-16-2019 - OH)


State of Ohio v. Nathan T. Cooks
MoreLaw Virtual Receptionists Nosotros hablamos español
More... $0 (06-15-2019 - OH)


State of Ohio v. Andrew L. Royster

MoreLaw Virtual Receptionists
Never Miss Another New Client Call









This is an appeal from a May 4, 2018 judgment of the Wood County Court
of Common Pleas, sentencin... More... $0 (06-14-2019 - OH)


Angele Lasalle v. Joanna T. Vogel
Here is what Code of Civil Procedure1 section 583.130 says: "It is the
policy of the state that a plaintiff shall proceed with reasonable diligence in the
prosecution of an action but that all parties shall cooperate in bringing the action to trial
or other disposition." That is not complicated language. No jury instruction defining any
of its terms would be necessary if we were su... More...

$0 (06-14-2019 - CA)


John Shireling and Angela Shireling v. United States of America

MoreLaw Virtual Receptionists
Never Miss Another Call
Don't Wait - Call 918-582-6422 Today!









San Diego, CA - John Shireling and Angela Shireling sued the United State... More... $1 (06-12-2019 - CA)


Marcus Ward Strong v. State of Tennessee

MoreLaw Virtual Receptionists
Never Miss Another New Client Call








Just after noon on July 19, 2012, the Petitioner, who was driving a 1989 Ford Mustang, and the victim, Kiley ... More... $0 (06-12-2019 - TN)


Angelia Byrd a/k/a Angelina Byrd a/k/a Angelia Marie Byrd v. State of Mississippi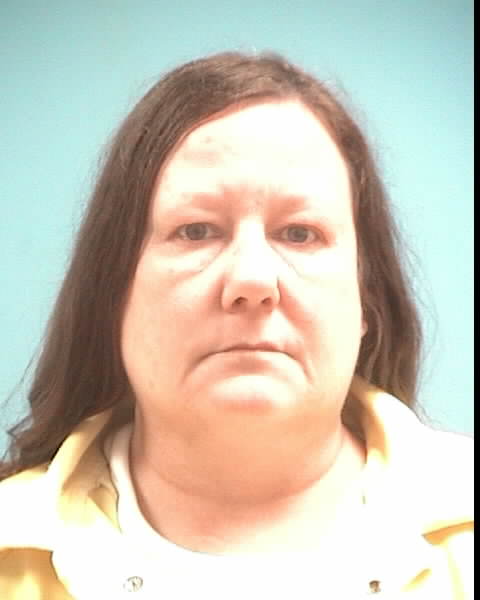 On April 8, 2014, Angelia Byrd shot and killed her live-in boyfriend, Aaron Harper.
Byrd did not testify at her trial, so her version of the facts is draw... More... $0 (06-12-2019 - MS)


City and County of San Francisco v. Uber Technologies, Inc.

Appellants Uber Technologies, Inc., Raiser-CA, LLC, and Rasier, LLC
(collectively, Uber) challenge an order directing them to comply with administrative
subpoenas issued by the City Attorney of San Francisco (the City Attorney) for reports
and data submitted to the California Public Utility Commission (CPUC).1
We find that it was within the City Attorney's investigative powers... More...

$0 (06-12-2019 - CA)


United States of America v. Willis Lydell Cogburn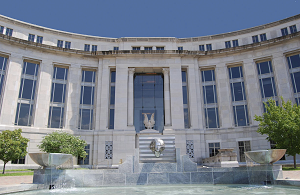 Montgomery, AL - Ramer Man Convicted Oo Federal Firearms and Drug Charges

A federal jury convicted Willis Lydell Cogburn, 31, of Ramer, Alabama, on charges of being a felon in possession of a firearm, possession of a controlled substance with intent... More... $0 (06-10-2019 - AL)


STATE OF NEBRASKA V. ROBERT W. REEVES
Morelaw Internet Marketing
National Find A Lawyer Directory



In case No. A-18-828 (the shoplifting case), the St... More... $0 (06-10-2019 - NE)


STATE OF NEBRASKA V. RUSSELL J. HARRIS
MoreLaw Virtual ReceptionistsA Receptionist for Less Than a Dollar an Hour


In January 2017, two officers followed Harris' car based on a tip from a confidential informant. Harris and a passenger stopped ... More... $0 (06-10-2019 - NE)


DAVID BOX v. J.B. HUNT TRANSPORT, INC.
MoreLaw Virtual ReceptionistsOur Team Will Answer Your Phone When You Cannot


After we reversed and remanded, Box filed a motion for damages and attorney's fees
against J.B. Hunt. Box sought damages i... More... $0 (06-10-2019 - AR)


JOHN L. WEEKS v. STATE OF KANSAS




In 2003 Weeks filed his first K.S.A. 60-1507 motion based on claims of ineffe... More... $0 (06-09-2019 - KS)


Robin Rudisill v. California Coastal Commission, Xingyun, LLC
The trial court awarded sanctions in the form of attorney
fees against Real Parties in Interest Xingyun LLC (Xingyun), 422
Grand Blvd LLC (422 Grand), 424 Grand Blvd LLC (424 Grand),
and 426 Grand Blvd LLC (426 Grand) (collectively, Real Parties)
for filing a frivolous motion to strike under the anti-SLAPP
statute (Code Civ. Proc., § 425.16).1 The anti-SLAPP motion
concerne... More...

$0 (06-09-2019 - CA)


STATE OF KANSAS v. WILLIAM GREGORY BOYD JR.






The incidents resulti... More... $0 (06-08-2019 - KS)


Antonio Cuevas-Martinez v. Sun Salt Sand, Inc.
After successfully obtaining summary judgment on a lawsuit brought by his
former employer, Antonio Cuevas-Martinez sued the employer and their attorney
(collectively, respondents) for malicious prosecution. Respondents filed an anti-SLAPP
motion to strike the complaint. (Code Civ. Proc., § 425.16, unlabeled statutory citations
refer to this code.)1
The trial court granted the ... More...

$0 (06-08-2019 - CA)


Wertheim, LLC v. Currency Corporation
We recount some of the facts from an opinion authored by
Division Five of this District in the second of two related appeals,
which we will call Wertheim III. (Wertheim, LLC v. Currency
Corp. (Aug. 25, 2017, B270926) [nonpub. opn.].)
In 2009, a jury in Department 44 of the superior court
found Currency liable to Wertheim for breach of contract, and
awarded it $38,554.48. Th... More...

$0 (06-07-2019 - CA)


State of Ohio v. Jeremay Marquis Jones
MoreLaw Virtual ReceptionistsNo More Robo Calls With MoreLaw Receptionists
... More... $0 (06-06-2019 - OH)


United States of America v. Eugene McGree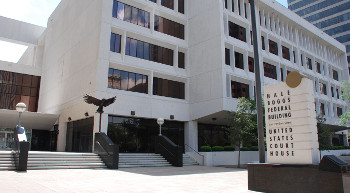 New Orleans, LA - New Orleans Man Sentenced To 100 Months in Heroin Conspiracy Case

Eugene McGree, age 28, of New Orleans, was sentenced, after previously pleading guilty, for his role in a conspiracy to distribute heroin in the New Orleans metropolitan area.
More... $0 (06-06-2019 - LA)


STATE OF OHIO -vs- AULETTI DALANE BROWN, JR.




Y.W.'... More... $0 (06-05-2019 - OH)


John Doe v. BlueCross BlueShield of Tennessee, Inc.




Treating similarly situated people differently goes to the heart of invidious discrimination. But treating differently situated people differently usually counts as equal justice under law. Today's case involves the second scenario in the context of an application of the antidiscri... More... $0 (06-04-2019 - TN)


Ali Ekhlassi v. National Lloyds Insurance Company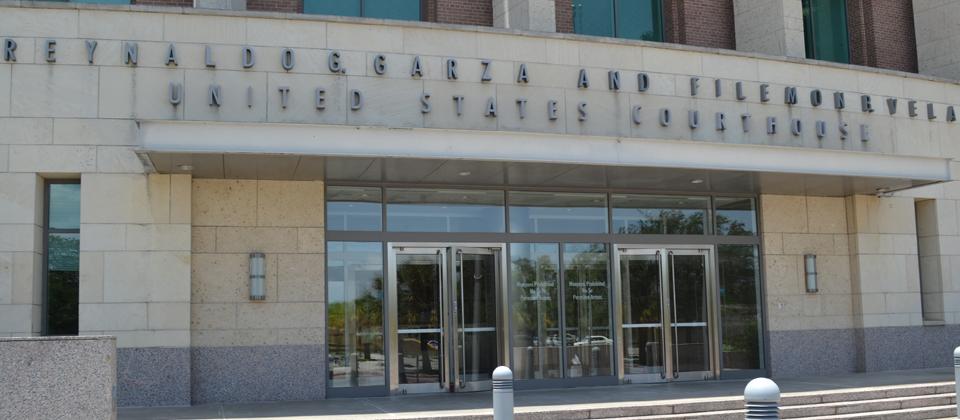 Ali Ekhlassi challenges the summary judgment awarded National Lloyds Insurance Company pursuant to the National Flood Insurance Act (the Act), 42 U.S.C. §§ 4001 et seq. Primarily, at issue are: whether 42 U.S.C. § 4072 (providing for "orig... More... $0 (06-04-2019 - TX)


Rashad J. Smith a/k/a Rashad Jamale Smith a/k/a Rashad Smith a/k/a Twin v. State of Mississippi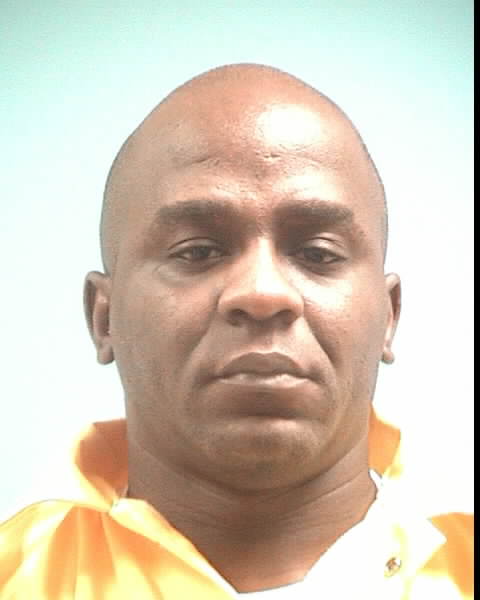 More... $0 (06-04-2019 - MS)


Arkady Berger v. Gary Varum
Plaintiff Arkady Berger sought to collect an underlying judgment against
defendant Gary Varum and his company, defendant Telesis Engineers, Inc. (jointly the
Varum defendants). Berger alleged the Varum defendants fraudulently transferred assets
to other defendants in an effort to avoid paying the judgment. While Berger's
enforcement action against the Varum defendants and defendant... More...

$0 (06-04-2019 - CA)


Next Page