Excessive Damages Law
John Gorman v. Rensselaer County





John Gorman appeals from a judgment of the United States District Court
for the Northern District of New York (Kahn, J.) dismissing his complaint on
summary judgment. Gorman brought this action under 42 U.S.C. § 1983,
alleging (inter alia) that the defendants (1)... More... $0 (12-12-2018 - NY)


Audley Muschette v. Paul W. Gionfriddo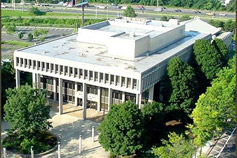 Plaintiffs Audley and Judith Muschette bring suit on behalf of their son,
A.M., who was tased twice at his school by the defendant‐appellant, Officer Paul
Gionfriddo, following an incident between A.M. and his teacher. The United
States Dist... More... $0 (12-12-2018 - CT)


Kristen Mantikas v. Kellogg Company






29 Plaintiffs appeal from a judgment of the United States District Court for
30 the Eastern District of New York (Sandra J. Feuerstein, J.) granting
31 Defendant's motion to dismiss Plaintiffs' compl... More... $0 (12-12-2018 - NY)


Sung Cho v. City of New York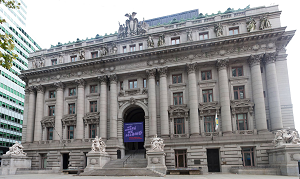 Plaintiffs-Appellants Sung Cho, Nagle Washrite LLC, David Diaz, and
Jameelah El-Shabazz appeal from the dismissal of their case in the United States
District Court for the Southern District of New York (Andrew L. Carter, Judge) for
lack of subject matter ... More... $0 (12-12-2018 - NY)


Kennedy Donohue v. Amn Services, LLC
In this wage and hour class and representative action, the trial court granted a
motion for summary judgment brought by defendant AMN Services, LLC (AMN), and
denied motions for summary adjudication of one cause of action and one affirmative
defense brought by plaintiff Kennedy Donohue, individually and on behalf of five
certified plaintiff classes she represents (together Plaintif... More...

$0 (12-12-2018 - CA)


Mary Lou Diana v. Wal-Mart Stores East, L.P.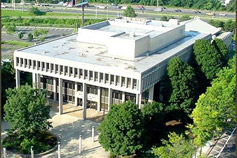 New Haven, CT - Mary Lou Diana sued Wal-Mart Stores East, L.P. on a personal injury negligence theory.

The case was removed by Wal-Mart to federal court and the Plaintiff moved to remand the case.

For a federal court to have jurisdiction over a p... More... $0 (12-11-2018 - CT)


Rodney Adam Hurdsman v. The State of Texas




In February 2014, after various items were stolen from the Enbridge Energy
Partners gas-processing plant, Hurdsman was arrested and released on bond. In June
2014, he was indicted.
The indictment alleged ... More... $0 (12-10-2018 - TX)


United States of America v. David Chesley Goodyear




Oklahoma City, OK - California Telescope Enthusiast Sentenced to Prison for Cyber Attack

DAVID CHESLEY GOODYEAR, also known as JamesSober also known as Wolfman_4_Ever also known as
HawaiiAPUser, 44, of El Segundo, California, has been sentenced to 26 months in prison... More... $0 (12-10-2018 - OK)


Amanda Meleski v. Estate of Albert Hotlen
This case involves a procedure by which an insurance company, as the entity
controlling the litigation and incurring the risk of loss, is a de facto party under Probate
Code sections 550 through 555 in "an action to establish [a] decedent's liability for which
2
the decedent was protected by insurance" (Prob. Code, § 550),
1 and thus also is a party
under Code of Civil Pro... More...

$0 (12-10-2018 - CA)


Chuck Close v. Sotheby's Inc.






In Close v. Sotheby's, Inc., 894 F.3d 1061 (9th Cir. 2018),
we held that plaintiffs' claims for resale royalties under the
California Resale Royalties Act ("CRRA") are expressly
preempted by the 1976 Copyright Act.... More... $0 (12-09-2018 - CA)


R. Alexander Acosta v. Melissa W. Cook; Melissa W. Cook & Associates, P.C. and Scott Brian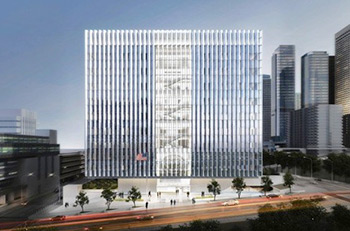 Defendant-Appellant Scott Brain, a former trustee of the Cement Masons Southern California Trust Funds (the Trust Funds), and Defendants-Appellants Melissa Cook and Melissa W. Cook & Associates, PC (collectively, the Cook Defendants), former counsel to the Trust Funds, a... More... $0 (12-09-2018 - CA)


Jerry Hoang v. Bank of America, N.A.





If a creditor fails to make required disclosures under the
Truth in Lending Act (TILA), borrowers are allowed three
years from the loan's consummation date to rescind certain
loans.1 15 U.S.C. § 1635(f). Borrowers may effect that
rescission s... More... $0 (12-09-2018 - WA)


Robert Genisman v. Hopkins Carley
In this legal malpractice action, appellant Robert Genisman alleges his former
attorneys, Hopkins Carley and Mark Heyl (collectively respondents), were negligent in
their representation of him in connection with the 2005 sale of his ownership interest in
two private companies (the Transaction). Genisman alleges the Transaction initially was
structured as a buyout and respondents re... More...

$0 (12-09-2018 - CA)


James Stuart, individually and on behalf of all others similarly situated; Careda L. Hood v. State Farm Fire and Casualty Company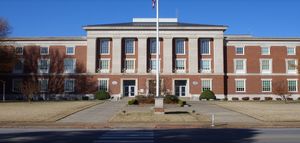 State Farm Fire and Casualty Company appeals the district court's1 ruling
certifying a class of Arkansas homeowners who allege that State Farm improperly
withheld amounts for labor depreciation when making payments under their insurance
policies. We held th... More... $0 (12-08-2018 - AR)


Lawrence S. Brodsky v. Humana Dental Insurance Company, d/b/a Humana Specialty Benefits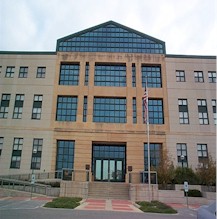 These appeals, which we have consolidated
for purposes of disposition, both concern the Federal
Communication Commission's "Solicited Fax Rule." Despite
the decline and fall of the fax machine, litigation continues between
fax advertisers and unwilling recipients of their ... More... $0 (12-07-2018 - IL)


Craig Strand v. Curtis Minchuk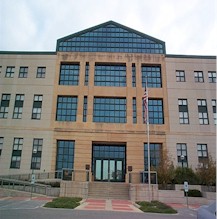 We consider whether the district court erred at summary judgment in denying qualified im-munity to a police officer who, in the context of an argument and fist fight over parking tickets, shot a semi-truck driver. The officer fired the shot after the driver stopped fighting, stepped back ... More... $0 (12-07-2018 - IN)


Theresa Riffey v. Bruce V. Rauner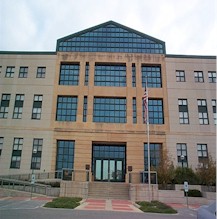 When this case was last before our
court, we upheld the district court's decision declining to certify
a class of home health care assistants ("the Assistants")
who were seeking a refund of the fair-share fees they had paid
to a union for collective-bargaining representation. W... More... $0 (12-07-2018 - IL)


State of Nebraska v. Jason T. Gibson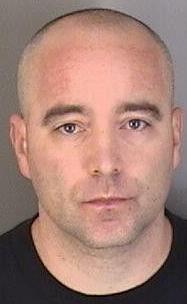 Gibson was initially charged with first degree sexual assault of a child, a Class IB felony which carries a mandatory minimum sentence of 15 years in prison for the... More... $0 (12-06-2018 - NE)


David Haddad v. Randall Gregg


Market Your Practice In Ten Counties for $10 A Month
Cost Effective Affordable Internet Marketing For Your Practice






David Haddad su... More... $0 (12-06-2018 - MI)


Melissa Brumley v. United Parcel Service, Inc.
Melissa Brumley injured her back while unloading heavy packages from a United Parcel Service, Inc. (UPS) truck. After receiving workers' compensation and taking a leave of absence, Brumley returned to work without any injury-related restrictions. Several months later, she sued UPS for failure to accommodate, in violation of the Americans with Disabilities Act, 42 U.S.C. § 12101 et seq. (ADA), as a... More...

$0 (12-06-2018 - TN)


Dr. Jay W. Calvert v. Rima Al Binali
Defendant Rima Al Binali appeals the trial court's denial of
her motion to vacate the $1,940,506 default judgment entered
against her in favor of plaintiffs Dr. Jay W. Calvert and Jay
Calvert, M.D., a professional corporation. Al Binali asserts that
plaintiffs' faulty service by publication rendered the judgment
void on its face. We agree and reverse.
FACTS AND PROCEDURAL B... More...

$0 (12-04-2018 - CA)


SAMUEL W. FIELDS v. KEN MCGOVERN and DEBORAH PORTER


Market Your Practice In Ten Counties for $10 A Month
Cost Effective Affordable Internet Marketing For Your Practice







Because Fi... More... $0 (12-04-2018 - KS)


STATE OF KANSAS v. WARREN A. LACEY




In February 2015, the State charged Lacey with violating the Kansas Offender ... More... $0 (12-04-2018 - KS)


Gregorio Blanco v. Marcelino Torrest Leija, Transportes Especializados RG SA de CV and South Texas M&S LC


Market Your Practice In Ten Counties for $10 A Month
Cost Effective Affordable Internet Marketing For Your Practice








Brown... More... $0 (12-03-2018 - TX)


Sleepy's, LLC v. Select Comfort Wholesale Corporation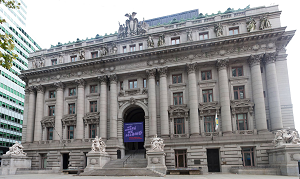 At all relevant times, Sleepyʹs LLC (ʺSleepyʹsʺ or the ʺplaintiffʺ) was a bed
and mattress retailer obtaining products for resale from a variety of
manufacturers. In that endeavor, it entered into a ʺRetail Partnershipʺ with... More... $0 (12-03-2018 - NY)


Next Page