Establishment Clause Law
Jorge Fierro v, Landry's Restaurant, Inc.
Plaintiff Jorge Fierro filed the underlying action against defendant Landry's
Restaurants, Inc.,1 seeking remedies for what Fierro alleges to be Landry's Restaurants's
violations of specified California labor laws and wage orders. Fierro asserts claims on
behalf of himself and on behalf of a class of individuals that he alleges is similarly
situated. Landry's Restaurants demurred t... More...

$0 (02-19-2019 - CA)


State of Ohio v. James T. Conway, III




This is the second petition for postconviction relief that Conway has filed in this case. See State v. Conway, 10th Dist. No. 05AP-76, 2005-Ohio-6377 (hereinafter "Conway I.") We adopt the following summary of the facts of this case fro... More... $0 (02-18-2019 - OH)


STATE OF OHIO vs. TIMOTHY S. SHELINE




The instant matter arose from an August 29, 2007 incident during which the victim
in this case, Gwendolyn Bewley (hereinafter "Bewley" or "victim"), was murdered and a fire
broke out in her house in Fairview Park, Ohio. At the... More... $0 (02-18-2019 - OH)


Barry Korman v. Princess Cruise Lines, Ltd.




On August 29, 2017, appellant sued respondent based on injuries
appellant suffered while he was a passenger on a cruise ship operated
by respondent. Appellant alleged that he was injured during a
February 2017 cruise on the "Crown Princess," a cruise ship traveling
from Buenos Aire... More... $0 (02-18-2019 - CA)


State of Ohio v. Clifton Jackson




In 2015, Jackson was indicted on nine first-degree felonies relating to an
incident that occurred in 1998. Specifically, he was charged with two counts of rape in
violation of R.C. 2907.02(A)(2); one count of kidnapping in vio... More... $0 (02-17-2019 - OH)


STATE OF OHIO -vs- HECTOR GOMEZ




On April 9, 2017, the Muskingum County Grand Jury indicted Gomez on
one count of possession of drugs (methamphetamines) in violation of R.C. 2925.11(A), a
felony of the first degree. The count was accompanied by forfeiture and... More... $0 (02-17-2019 - OH)


United States of America v. Michael Geddati




Memphis, TN - Student Pleads Guilty to Computer Fraud, Trying to Preserve Scholarship

Michael Geddati, 20, of Memphis has pleaded guilty to computer fraud.

According to the information presented in court, during the 2017-18 academic year, Michael Geddati was a fr... More... $0 (02-16-2019 - TN)


City of Philadelphia v. Attorney General of the United State of America





The City of Philadelphia has received funds under the federal Edward Byrne Memorial Justice Assistance Grant Program ("Byrne JAG") every year since the program's inception
in 2006. Last year, however, the Justice Department notified
the City that it was withholding its FY... More... $0 (02-15-2019 - PA)


Delbert Johnson v. Jeffrey Halstead




Delbert Johnson is a sergeant with the Fort Worth Police Department. He alleges that over a three-year period he was subjected to a campaign of isolation, harassment, and ridicule because he is African-American. Investi... More... $0 (02-15-2019 - TX)


Jerome McKinney v. University of Pittsburgh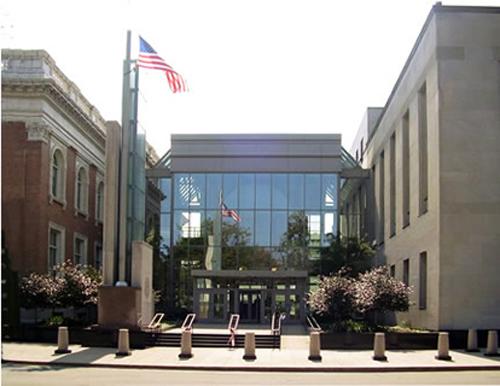 Jerome McKinney, a longtime, tenured professor at the University of Pittsburgh's Graduate School of Public and International Affairs, challenges the University's decision to reduce his salary as a violation of the Due Process Cl... More... $0 (02-15-2019 - PA)


Heriberto Perez v. County of Monterey



Plaintiffs Heriberto Perez and Miguel Angel Reyes Robles appeal a defense
judgment in their action for declaratory relief against the County of Mo... More... $0 (02-15-2019 - CA)


Jesus Mendez vs. The State of Florida
Lewd or lascivious
molestation of a minor under the age of twelve
Sexual battery on a minor
under the age of twelve.





Mendez and M.H., his niece, lived in the same two-bedroom house. Mendez
lived there with his then-girlfriend ... More... $0 (02-14-2019 - FL)


Rhody Cancino vs. Fernando Cancino




The wife and Fernando Cancino (the "husband") were married in 2002. The
husband and wife have three minor children from the marriage. On May 6, 2013,
the husband filed his petition for dissolution of marriage and other relief. On ... More... $0 (02-14-2019 - FL)


Shirley Fanuiel v. The State of Texas



The complainant, Wade Watkins, was born in 1925. Watkins moved from San Antonio to Galveston in 1945, where he started working at Gaido's Restaurant.... More... $0 (02-14-2019 - TX)


Jose Manuel Fuentes v. The State of Texas



The first two counts of the grand jury's indictment alleged appellant intentionally or
knowingly caused the anus of G.G., a chil... More... $0 (02-13-2019 - TX)


UNITED STATES OF AMERICA v. ANTHONY JAMES HILL




In February 2012, Hill pointed a firearm at a woman during a drunken argument and fled be... More... $0 (02-13-2019 - OR)


UNITED STATES OF AMERICA v. JESSICA BRIDGET SOTO




A joint investigation by the Bureau of Alcohol, Tobacco, Firearms and Explosives and Home... More... $0 (02-13-2019 - AZ)


R. Alexander Acosta v. Off Duty Police Servs.
MoreLaw Suites - Legal Suites and Virtual Offices
The Best Places In Downtown Tulsa To Practice Law
406 South Boulder and 625 South Denver - 918 - 582-3993



... More... $0 (02-13-2019 - KY)


R. Alexander Acosta, Secretary of Labor, United States Department of Labor v. Off Duty Police Services, Inc.





The way we work in America is changing. The
relationships between companies and their workers are more fluid and varied than in decades
past. Our task in this appeal is to apply traditional legal protections to one such relationship. In
the proceedings below, th... More... $0 (02-12-2019 - KY)


Earl Patterson v. Pennsylvania Liquor Control Board




Earl Patterson was employed as a maintenance person
for the Pennsylvania Liquor Control Board ("PLCB") when he
reported for duty at a PLCB-operated liquor store in
Eddystone, Pennsylvania. Shortly after his arrival, the
location's assistant manager accused him of attem... More... $0 (02-12-2019 - PA)


Lehman XS Trust v. Greenpoint Mortgage Funding, Inc.




In 2006, Lehman, not a party to this appeal, purchased aggregated pools of 
residen... More... $0 (02-12-2019 - NY)


Orlando v. Nassau Cty. Dist. Atty's Off




On Friday night, December 3, 2004, at approximately 8:45 p.m., 18
in response to a... More... $0 (02-12-2019 - NY)


RICKIE PATTON and CATHLEEN MARQUARDT v. BARRY JOHNSON




We briefly rehearse the background and travel of the
case. In 2007, the plaintiffs retained defendants JLF and Steven
M. Johnson to represent them in a products liability suit
concerning an allegedly defective hernia me... More... $0 (02-12-2019 - RI)


Angela Kile v. United States of America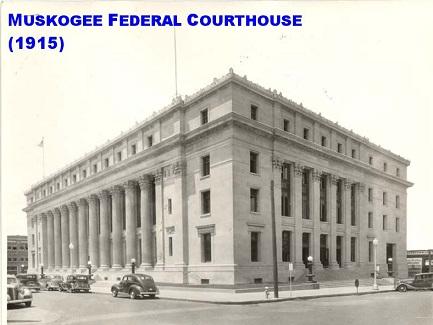 Federal Rule of Civil Procedure 17 controls when a district court must appoint
a guardian ad litem for a minor settling claims with a defendant. The plain language
of the Rule is clear: a district court is not r... More... $0 (02-12-2019 - OK)


Eduardo Jacobs v. Raymond Alam, David Weinman and Damon Kimbrough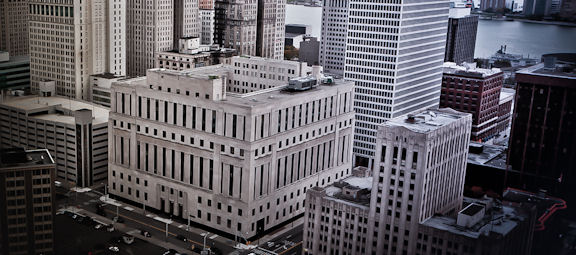 Defendant law enforcement officials Raymon Alam, Dave Weinman, and Damon Kimbrough searched for a fugitive in a house in which plaintiff Eduardo Jacobs lived. Following the search, plaintiff returned home from work, and according to the officers, confronted, pointed a gun at, and then shot a... More... $0 (02-12-2019 - MI)


Next Page