Escrow Law
Southern California Gas Company v. The Superior Court of Los Angeles, First American Wholesale Lending Corporation, Real Party in Interest
This case concerns a massive, months-long leak from a
natural gas storage facility located just outside Los Angeles.
According to the allegations before us, the accident severely
harmed the economy of a nearby suburb. We must decide if local
businesses — none of which allege they suffered personal injury
or property damage — may recover in negligence for income lost
because... More...

$0 (06-02-2019 - CA)


Alan Heimlich v. Shiraz M. Shivji
Code of Civil Procedure section 9981
creates an incentive
for settlement. It authorizes an award of costs to a party that
makes a pretrial settlement offer when the opponent rejects the
offer and obtains a lesser result at trial. (Martinez v. Brownco
Construction Co. (2013) 56 Cal.4th 1014, 1019.) In 1997, the
Legislature amended the statute to make the same incentive
a... More...

$0 (06-01-2019 - CA)


Tobias Kahan v. City of Richmond
Tobias Kahan purchased property in Richmond, California at a foreclosure sale.
Shortly before the sale, the City of Richmond (City) had recorded a "special assessment"
lien against the property for unpaid garbage collection fees, pursuant to a municipal
ordinance. When Kahan later sold the property, he had to pay the delinquent garbage
fees as well as administrative charges and esc... More...

$0 (05-26-2019 - CA)


United States of America v. Edwin Fujinaga




Las Vegas, NV - President And CEO Of Las Vegas Investment Company Sentenced to 50 Years in Prison for Running $1.5 Billion Ponzi Scheme

The former president and CEO of MRI International Inc. (MRI), a purported investment company and medical... More... $0 (05-22-2019 - NV)


Michael B. Burch v. Certainteed Corporation

MoreLaw Virtual Receptionists
Never Miss Another New Client Call





Plaintiffs Michael and Cindy Burch sued defendant CertainTeed Corporation, an
asbestos-cement (A/C) pipe manuf... More... $0 (05-13-2019 - CA)


State of Missouri vs. Lonnie Vandell Mitchell




In 2016, Mitchell and Girlfriend had been in a romantic relationship for eight ... More... $0 (05-02-2019 - MO)


United States of America v. Lauren Montillo




Baltimore, MD - Towson Woman Sentenced to Eight Years in Federal Prison for Obtaining More Than $4.3 Million in an Advance Fee Fraud Scheme and for Evading Taxes

Defendant Also Ordered to Pay More Than $4 Million in Restitution to Victims

Lauren Montillo, age 47... More... $0 (04-14-2019 - MD)


United States of America v. Bogdan Nicolescu and Radu Miclaus




Cleveland, OH - Two Romanian Cybercriminals Convicted of All 21 Counts Relating to Infecting Over 400,000 Victim Computers with Malware and Stealing Millions of Dollars

A federal jury convicted two Bucharest, Romania, residents of 21 counts related to t... More... $0 (04-11-2019 - OH)


United States of America v. Mark Hopkins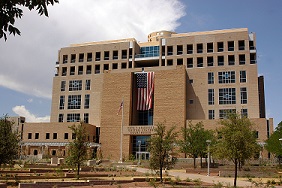 Dr. Mark Hopkins filed a motion under 28 U.S.C. § 2255 to vacate his 2010
conviction and sentence for tax evasion. Before his trial, the district court ordered him to
make monthly payments into the court's registry to ensure he was complying with federal
tax law... More... $0 (04-08-2019 - NM)


United States of America v. Thurman Bryant, III and Arthur Franz Wammel




Sherman, TX - Two Convicted in North Texas Multi-Million Investment Fraud Scheme

Two Texas men have been found guilty by a jury following an investment fraud trial in the Eastern District of Texas.More... $0 (04-05-2019 - TX)


National Asian American Coalition v. Gavin Newsom, as Governor




This appeal arises out of the subprime mortgage crisis, a nationwide banking
emergency that began in 2007 with the collapse of a housing financing bubble created in
large part by an increase in housing speculation and subprime lending practices. This
crisis led to a deep recession in the Unite... More... $0 (04-03-2019 - CA)


Johnnie Teresa Marchisio v. Carrington Mortgage Services, LLC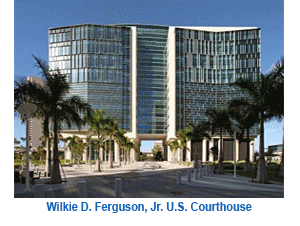 This is the second federal action filed by Plaintiffs Johnnie Teresa Marchisio and Adrian Marchisio against Defendant Carrington Mortgage Services, LLC. Defendant's repeated failures to accurately report the status of Plaintiffs' mortgage loans prompted both actions. Sp... More... $0 (03-30-2019 - FL)


Richard S. Wright v. County of San Mateo
Revenue and Taxation Code1
section 69.5, which implements Proposition 60,
enacted by voters in 1986, allows qualified homeowners over 55 years of age to transfer
the property tax basis of their principal residence to a replacement dwelling of equal or
lesser value in the same county. (Stats. 1987, ch. 186, § 1; Cal. Const., art. XIII A, § 2,
subd. (a).) The purpose of the legis... More...

$0 (03-29-2019 - CA)


Pang Yen Chen v. Sharmad Berenjian
After obtaining money judgments against Shazad Berenjian, Pang Yen
Chen sued him and his brother Sharmad Berenjian1
for fraudulent transfer under the
Uniform Voidable Transactions Act (UVTA), Civil Code section 3439 et seq., formerly
known as the Uniform Fraudulent Transfer Act (see Stats. 2015, ch. 44, § 3). Chen
alleged Shazad and Sharmad had attempted to thwart Chen's attemp... More...

$0 (03-29-2019 - CA)


Richmond Compassionate Care Collective v. 7 Stars Holistic Foundation
In 2011, pursuant to Richmond Marijuana Ordinance No. 28-10 NS (ordinance),
the City of Richmond issued a medical marijuana collective permit to Richmond
Compassionate Care Collective (RCCC). It was the first collective to obtain such a
permit.
Three other permits were later issued over the ensuing years, to: (1) Richmond
Patients Group (RPG), acting through principals William ... More...

$0 (03-17-2019 - CA)


Bradley T. Juen v. Alain Pinel Realtors, Inc.
Plaintiff engaged Alain Pinel Realtors, Inc. (Pinel) to sell his Danville home in
2008. In 2015 he filed a putative class action lawsuit on behalf of California residents
who between August 2004 and July 2011 had used Pinel in a transaction to buy or sell a
home in California and had utilized TransactionPoint, a real estate software program
developed by Fidelity National Financial,... More...

$0 (03-07-2019 - CA)


Sandra Lopez Flores v. The State of Texas



Late in 2004, A. Acosta hired Flores as an escrow agent for his business,
which operated as a fee office ... More... $0 (03-06-2019 - TX)


The Insurance Company Of the State of Pennsylvania v. American Safety Indemnity Company
This is a dispute between insurers. Under Insurance Code
section 11580 (section 11580), when a judgment is obtained
against an insured based upon property damage, the judgment
creditor may bring an action on the policy against the insurer, to
recover on the judgment. Here, plaintiff's insured (a general
contractor) secured a default judgment against defendant's
insured (a s... More...

$0 (03-03-2019 - CA)


Benjamin William Vandewarker v. Continental Resources, Inc.




Benjamin Vandewarker, an employee of Great Western Resources (Great
Western), appeals the district court's grant 1 of summary judgment to Continental
Resources, Inc. (Continental), dismissing Vandewarker's personal injury action
against Continental. Having jurisdiction pursuant... More... $0 (02-27-2019 - ND)


Sharmalee Goonewardene v. ADP, LLC
Under the Labor Code, an employee who believes he or
she has not been paid the wages due under the applicable labor
statutes and wage orders may bring a civil action against his
or her employer. (See, e.g., Lab. Code, § 1194; Martinez v.
Combs (2010) 49 Cal.4th 35, 49-51; see also Lab. Code, § 2699.)
This case presents the question whether, when an employer
hires an indepen... More...

$0 (02-10-2019 - CA)


Sharmalee Goonew Ardene v. ADP, LLC
Opinion of the Court by Cantil-Sakauye, C. J.
Under the Labor Code, an employee who believes he or
she has not been paid the wages due under the applicable labor
statutes and wage orders may bring a civil action against his
or her employer. (See, e.g., Lab. Code, § 1194; Martinez v.
Combs (2010) 49 Cal.4th 35, 49-51; see also Lab. Code, § 2699.)
This case presents the quest... More...

$0 (02-08-2019 - CA)


UNITED STATES OF AMERICA v. BRETT DEPUE




We recite the facts as pertinent to the issue addressed in this opinion. From February 20... More... $0 (01-28-2019 - )


UNITED STATES OF AMERICA v. BRETT DEPUE
MoreLaw Suites - Legal Suites and Virtual Offices
The Best Places In Downtown Tulsa To Practice Law
406 South Boulder and 625 South Denver - 918 - 582-3993



... More... $0 (01-22-2019 - NV)


USA v. Chaka Fattah, Sr., KAREN NICHOLAS, ROBERT BRAND, HERBERT VEDERMAN
MoreLaw Suites - Legal Suites and Virtual Offices
The Best Places In Downtown Tulsa To Practice Law
406 South Boulder and 625 South Denver - 918 - 582-3993



... More... $0 (01-22-2019 - PA)


United States of America v. Brett Depue





This appeal is, as Yogi Berra did or did not say, déjà vu all over again.1 We are asked to explain when a defendant is entitled to plain error review of challenges... More... $0 (01-15-2019 - NV)


Next Page