Escrow Law
Victrola 89, LLC v. Jaman Properties 8, LLC
After respondent Victrola 89, LLC (Victrola) purchased
a house (the Property) from appellant Jaman Properties 8,
LLC (JP8), Victrola filed suit against JP8, appellant Jaman
Properties, Inc. (JP), and their principal, appellant Michael
Manheim (collectively, the Jaman Parties), among others,
regarding allegedly undisclosed and unrepaired defects in
the Property. Based on the... More...

$0 (03-12-2020 - CA)


Victrola 89, LLC v. Jaman Properties 8, LLC
After respondent Victrola 89, LLC (Victrola) purchased
a house (the Property) from appellant Jaman Properties 8,
LLC (JP8), Victrola filed suit against JP8, appellant Jaman
Properties, Inc. (JP), and their principal, appellant Michael
Manheim (collectively, the Jaman Parties), among others,
regarding allegedly undisclosed and unrepaired defects in
the Property. Based on the... More...

$0 (03-12-2020 - CA)


United States of America v. Sean P. Finn
Las Vegas, NV - The United States of America charged Sean P. Finn conspiracy to commit wire fraud and securities fraud, four counts of wire fraud and four counts of securities fraud.

A federal jury found a Montana man guilty for his role as a broker for a Swiss company involved in a multimillion-dollar international fraud scheme.

Following a five-day trial, Sean Finn, 51, of Whi... More...

$0 (02-10-2020 - NV)


Michael Jeppson v. Eric Ley
This case requires us to define the "public interest" in the
internet age. The issue arises in an anti-SLAPP motion: a
special motion to strike claims under Code of Civil Procedure
section 425.16. This statute can apply if the targeted claims
arose from "protected activity," which the statute defines to
include statements on an issue of "public interest."
Neighbors Eric Ley... More...

$0 (02-03-2020 - CA)


Gregory S. Hood v. John David Gonzales
Defendant and appellant John-David Gonzales (Gonzales) appeals the orders of
the trial court that led to the disbursement of settlement funds to respondents Michael
Silvers, a law corporation (Silvers), Panish, Shea & Boyle (PSB), Michael W. Jacobs
(Jacobs), Case Advance (CA),1 Nexus Physical Therapy (Nexus), and Everence
Association, Inc. (Everence) (Silvers, PSB, Jacobs, CA, Nexu... More...

$0 (12-10-2019 - CA)


MARY ANNA BROWN v. JIM W. VANNOSTER, TAMMIE K. VANNOSTER, and Estate of TERRY V. BROWN, by TAMMIE VANNOSTER, Executor Named in Last Will and Testament of TERRY V. BROWN
Call 918-582-6422 if you need an Land Attorney in Kansas.

We begin with a condensed account of the background facts, since the parties are familiar with the details and much of that detail has no direct bearing on the legal issue at hand. Terry and Mary married in 2011. They had a prenuptial agreement under which Terry retained sole ow... More... $0 (11-18-2019 - KS)


HUGH C. JENKINS, PATRICIA INGLISH, and M. EARLENE JENKINS v. GREEN VALLEY FARMS, L.L.C., KARL M. JENKINS, ROBERT E. JENKINS, and ROBERTA KRIS JENKINS
Call 918-582-6422 if you need an Property Attorney in Kansas.

Various family members dispute their respective ownership interest in farmland sold in Bourbon County in 2016. A summary of the parties, their businesses, and some background history will outline how the Jenkins plaintiffs' claims came before this court.

The Jenk... More... $0 (11-16-2019 - KS)


Magic Carpet Ride, LLC v. Rugger Investment Group, LLC
Defendant and Appellant Rugger Investment Group LLC (Rugger) entered
into a contract to sell an airplane to Plaintiffs and Respondents Magic Carpet Ride, LLC
(MCR) and Kevin T. Jennings. Rugger deposited a lien release into escrow eight days
after the expiration of a 90-day period in which it was required to do so. The trial court
found Rugger could not claim substantial performanc... More...

$0 (10-28-2019 - CA)


In re the Marriage of Mark and Terri Bittenson, Mark Bittenson v. Terri Bittenson
Family law practitioners should read this opinion with the
following in mind: "[F]amily law court is a court of equity . . . ."
(E.g., In re Marriage of Boswell (2014) 225 Cal.App.4th 1172,
1174.) Appellate attack upon a discretionary trial court ruling is
an "uphill battle." (Estate of Gilkison (1998) 65 Cal.App.4th
1443, 1448.)
Mark Bittenson (husband) appeals a pretrial ... More...

$0 (10-22-2019 - CA)


Elise Sharon v. Peter J. Porter
Attorney defendant Peter J. Porter represented plaintiff Elise Sharon in a
lawsuit resulting in a 2008 default judgment entered in favor of Sharon. In October 2015,
a judgment debtor wrote to Sharon, claiming the judgment was void. In November 2015,
Sharon's new attorney correctly opined that the judgment was indeed void. In September
2016, the debtor filed a motion to vacate the j... More...

$0 (10-11-2019 - CA)


United States of America v. Robin DiMaggio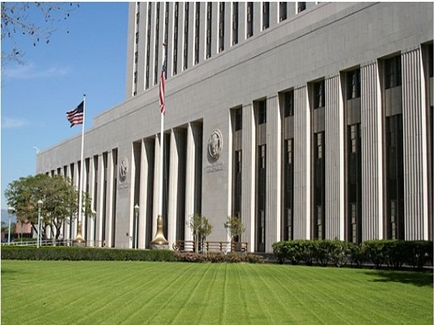 Los Angeles, CA - Ex-'Arsenio Hall Show' Musical Director Pleads Guilty to Wire Fraud for Embezzling $750,000 from a Charity Concert for Homeless Kids

A professional drummer who has served as a musical director for the... More... $0 (09-26-2019 - CA)


Karen De La Carriere v. William N. Greene
Appellants William Greene, California Consulting Group
(CCG), and R & R Trust1 obtained a judgment in their favor and
against respondent Karen de la Carriere (Carriere). The trial
court declared Greene the prevailing party and awarded him
attorney fees pursuant to a contractual attorney fees provision.
Greene nonetheless appealed, contending the trial court erred in
calcula... More...

$0 (08-31-2019 - CA)


United States of America v. Michael Pizarro, a/k/a Eric Miller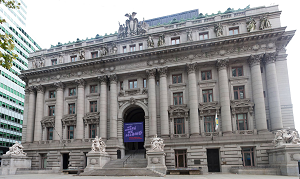 New York, NY - Serial Fraudster Pleads Guilty To Scamming Elderly Victims Out Of Hundreds Of Thousands Of Dollars In Fraudulent Payment Scheme

Michael Pizarro Had Previously Been Convicted of a Similar Offense and Continued to Perpetrate the Scheme even after his... More... $0 (08-22-2019 - NY)


STATE OF KANSAS v. DAVID G. LUNDBERG and MICHAEL L. ELZUFON




Lundberg and Elzu... More... $0 (07-25-2019 - KS)


Howard Pittman v. Experian Information Solutions, Inc., et al.




Plaintiff Howard Pittman ("Pittman") sued two mortgage servicers, iServe Servicing, Inc. ("iServe") and Servis One, Inc., d/b/a BSI Financial Services ("BSI"), for negligent and willful violation of the Fair Credit Reporting A... More... $0 (07-23-2019 - MI)


Thee Aguila, Inc. v. Century Law Group, LLP

MoreLaw Virtual Receptionists
Never Miss Another Call
Don't Wait - Call 918-582-6422 Today!









Thee Aguila, Inc. appeals from a judgment entered in a
lawsuit involv... More... $0 (07-04-2019 - CA)


Southern California Gas Company v. The Superior Court of Los Angeles, First American Wholesale Lending Corporation, Real Party in Interest
This case concerns a massive, months-long leak from a
natural gas storage facility located just outside Los Angeles.
According to the allegations before us, the accident severely
harmed the economy of a nearby suburb. We must decide if local
businesses — none of which allege they suffered personal injury
or property damage — may recover in negligence for income lost
because... More...

$0 (06-02-2019 - CA)


Alan Heimlich v. Shiraz M. Shivji
Code of Civil Procedure section 9981
creates an incentive
for settlement. It authorizes an award of costs to a party that
makes a pretrial settlement offer when the opponent rejects the
offer and obtains a lesser result at trial. (Martinez v. Brownco
Construction Co. (2013) 56 Cal.4th 1014, 1019.) In 1997, the
Legislature amended the statute to make the same incentive
a... More...

$0 (06-01-2019 - CA)


Tobias Kahan v. City of Richmond
Tobias Kahan purchased property in Richmond, California at a foreclosure sale.
Shortly before the sale, the City of Richmond (City) had recorded a "special assessment"
lien against the property for unpaid garbage collection fees, pursuant to a municipal
ordinance. When Kahan later sold the property, he had to pay the delinquent garbage
fees as well as administrative charges and esc... More...

$0 (05-26-2019 - CA)


United States of America v. Edwin Fujinaga




Las Vegas, NV - President And CEO Of Las Vegas Investment Company Sentenced to 50 Years in Prison for Running $1.5 Billion Ponzi Scheme

The former president and CEO of MRI International Inc. (MRI), a purported investment company and medical... More... $0 (05-22-2019 - NV)


Michael B. Burch v. Certainteed Corporation

MoreLaw Virtual Receptionists
Never Miss Another New Client Call





Plaintiffs Michael and Cindy Burch sued defendant CertainTeed Corporation, an
asbestos-cement (A/C) pipe manuf... More... $0 (05-13-2019 - CA)


State of Missouri vs. Lonnie Vandell Mitchell




In 2016, Mitchell and Girlfriend had been in a romantic relationship for eight ... More... $0 (05-02-2019 - MO)


United States of America v. Lauren Montillo




Baltimore, MD - Towson Woman Sentenced to Eight Years in Federal Prison for Obtaining More Than $4.3 Million in an Advance Fee Fraud Scheme and for Evading Taxes

Defendant Also Ordered to Pay More Than $4 Million in Restitution to Victims

Lauren Montillo, age 47... More... $0 (04-14-2019 - MD)


United States of America v. Bogdan Nicolescu and Radu Miclaus




Cleveland, OH - Two Romanian Cybercriminals Convicted of All 21 Counts Relating to Infecting Over 400,000 Victim Computers with Malware and Stealing Millions of Dollars

A federal jury convicted two Bucharest, Romania, residents of 21 counts related to t... More... $0 (04-11-2019 - OH)


United States of America v. Mark Hopkins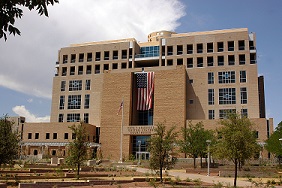 Dr. Mark Hopkins filed a motion under 28 U.S.C. § 2255 to vacate his 2010
conviction and sentence for tax evasion. Before his trial, the district court ordered him to
make monthly payments into the court's registry to ensure he was complying with federal
tax law... More... $0 (04-08-2019 - NM)


Next Page