Equity Law
Benjamin Grice and Kayla Patchett v. CVR Energy, Inc. and CVR Refining, L.P.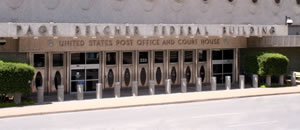 Benjamin Grice suffered severe burns after an oil pump exploded at the
refinery where he worked. He and his wife brought suit against the refinery's two
parent corporations, CVR Energy and CVR Refining. They alleged the parent
companies assumed responsibility for... More... $0 (04-23-2019 - OK)


Oxford Preparatory Academy v. Edlighten Learning Solutions
Defendant Edlighten Learning Solutions appeals from the court's order
denying its petition to compel arbitration. Defendant entered into three contracts with
plaintiff Oxford Preparatory Academy. One of the contracts was a management services
agreement containing an arbitration clause. The parties subsequently entered into a
termination agreement terminating all rights and obligati... More...

$0 (04-23-2019 - CA)


Sarah Plott Key v. Elizabeth Plott Tyler

MoreLaw Virtual Receptionists
Nosotros hablamos español




Sarah Plott Key (Key) appeals from orders of the probate
court (1) striking her petition to enforce a no contest clau... More... $0 (04-20-2019 - CA)


United States of America v. George Gilmore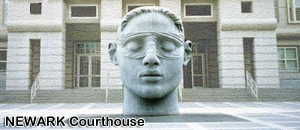 Trenton, NJ - Ocean County Attorney Convicted Of Failing To Pay Over Payroll Taxes And Making False Statements On Loan Application

A federal jury today convicted George Gilmore, a partner at an Ocean County law firm, of two counts of failing to pay over to the IRS payroll tax... More... $0 (04-18-2019 - NJ)


Margaret Summers v. Martine Colette

MoreLaw Virtual Receptionists
Nosotros hablamos español



While serving as a director of a nonprofit public benefit
corporation called Wildlife Waystation, Margaret Summers filedMore... $0 (04-16-2019 - CA)


ANGELA S. CIANFAGLIONE - vs - LAKE NATIONAL BANK (nka ERIE BANK), et al.




On January 6, 2017, Grajzl filed a Complaint against Lake National Bank,
bank employee Lisa Lawrence, John Does 1 and 2, and her ex-husband, Andrew
Cianfaglione. The Complaint alleged that Cianfag... More... $0 (04-13-2019 - OH)


PATRICIA L. BERRY vs. RONALD D. BOWLING, ET AL.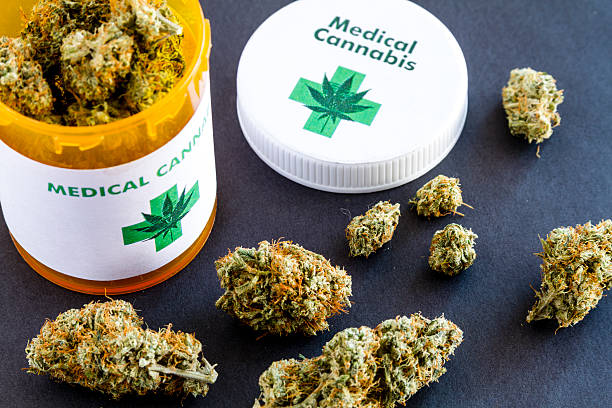 Sooner Cannabis Consultants


Click Here For... More... $0 (04-10-2019 - OH)


William B. Look, Jr. v. Bela Penovatz



Appellant William Look, Jr. appeals an order of the trial court denying his request
for reimbursement under Family Code section 39501 for funds he expended while
... More... $0 (04-09-2019 - CA)


Joan Demarest v. HSBC Bank USA, N.A.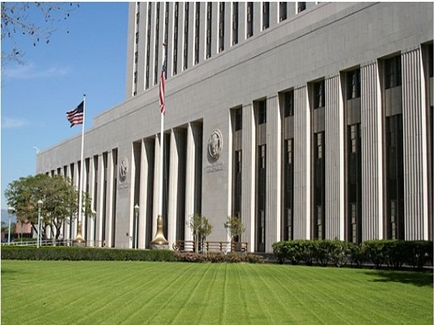 Plaintiff-Appellant Joan Demarest initiated an action in state court stemming from the foreclosure of her property. The defendants removed the action to federal district court based on diversity jurisdiction. The district court... More... $0 (04-08-2019 - CA)


Lilli Shoen v. Juliet Zacarias



When a landowner grants someone permission to use her
land, she generally retains the right to revoke that license at any
time. (Emerson v. Bergin (1888) 76 Cal. ... More... $0 (04-08-2019 - CA)


NICOLE CORRIGAN vs MANUEL ISRAEL VARGAS III



Mother and Father, who never married, had a child in 2006. The parties had an informal agreement to exercise timesharing with the child. In 2015, Father filed a petition ... More... $0 (04-07-2019 - FL)


NICHOLAS PAULETTE vs DANIELLE ROSELLA



The parties' original child support obligations were set forth in a mediated
settlement agreement ("MSA") which was incorporated into a final order. The MSA called ... More... $0 (04-07-2019 - FL)


Jennifer A. Britt vs. Jeremy M. Otto and AMERICAN FAMILY MUTUAL INSURANCE COMPANY, S.I.




On September 9, 2017, Britt was injured in an accident involving her vehicle and a
vehicle driven by Otto. Otto was insured by an automobile policy issued by American
Family ("Otto's policy"). Ott... More... $0 (04-05-2019 - MO)


Linda C. Martinez v. Public Employees' Retirement System
Government Code section 21156, part of the Public Employees Retirement Law,
has always equated disability with a state employee being "incapacitated physically or
mentally for the performance of his or her duties." And ordinarily, a governmental
employee loses the right to claim disability benefits if terminated for cause. A pair of
decisions from the Third Appellate District carve... More...

$0 (04-05-2019 - CA)


Damien Guedes v. Bureau of Alcohol, Tobacco and Explosives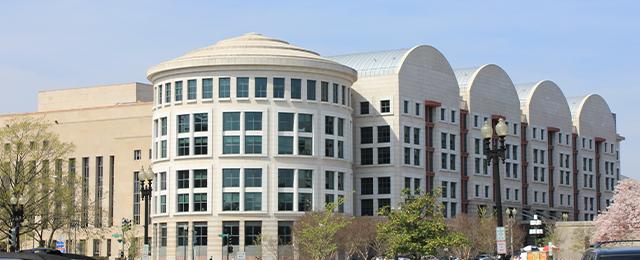 In October 2017, a lone gunman armed with bump-stock-enhanced semiautomatic weapons murdered 58 people and wounded hundreds more in a mass shooting at a concert in Las Vegas, Nevada. In the wake of that tragedy, the Bureau of Alcohol, Tobacco, Firearms and Explosives ("Bureau... More... $0 (04-01-2019 - DC)


Bertha A. Molinaro v. Michael M. Molinaro
Michael Molinaro appeals from a restraining order issued
under the Domestic Violence Prevention Act (DVPA) (Fam. Code,
§ 6200 et seq.).
1 We conclude the part of the restraining order
prohibiting Michael from posting anything about his divorce case
on Facebook constitutes an overbroad, invalid restraint on his
freedom of speech. We therefore will reverse that provision and<... More...

$0 (04-01-2019 - CA)


Richard S. Wright v. County of San Mateo
Revenue and Taxation Code1
section 69.5, which implements Proposition 60,
enacted by voters in 1986, allows qualified homeowners over 55 years of age to transfer
the property tax basis of their principal residence to a replacement dwelling of equal or
lesser value in the same county. (Stats. 1987, ch. 186, § 1; Cal. Const., art. XIII A, § 2,
subd. (a).) The purpose of the legis... More...

$0 (03-29-2019 - CA)


Pang Yen Chen v. Sharmad Berenjian
After obtaining money judgments against Shazad Berenjian, Pang Yen
Chen sued him and his brother Sharmad Berenjian1
for fraudulent transfer under the
Uniform Voidable Transactions Act (UVTA), Civil Code section 3439 et seq., formerly
known as the Uniform Fraudulent Transfer Act (see Stats. 2015, ch. 44, § 3). Chen
alleged Shazad and Sharmad had attempted to thwart Chen's attemp... More...

$0 (03-29-2019 - CA)


JANET S. KAELTER v. STEVEN L. SOKOL and IN RE PARENTAGE OF BENJAMIN SARBEY SOKOL, A Minor Child, by His Mother Janet Kaelter v. STEVEN L. SOKOL




The parties to this appeal have had ongoing litigation for many years over the unmarried couple's separation, division of property, and support of their now adult son. In Kaelter v. Sokol, 301 Ka... More... $0 (03-26-2019 - KS)


California Department of Finance v. City of Merced, Lisa Cardella-Presto, as Auditor-Controller, etc., Real Party in Interest
This is an unusual "Great Dissolution" case (see City of Brentwood v. Campbell
(2015) 237 Cal.App.4th 488, 491) that turns on basic civil procedure questions.1
The
City of Merced (City) participated in the normal due diligence review (DDR) process to
review what, if any, monies had to be disgorged when its former RDA was statutorily
dissolved. The City did not initiate a judic... More...

$0 (03-24-2019 - CA)


Bruce A. Vance et al. v. State of Ohio




On June 26, 2015, appellants, Bruce A. Vance, G. Fredrick Pierce-Ruhland, and the Joseph K. Blystone T... More... $0 (03-24-2019 - OH)


Tim P. Brundle v. Wilmington Trust, N.A.




After owners of a closely held corporation sold the company to its Employee Stock Ownership Plan ("ESOP"), a participant in the ESOP brought this action. The participant contended that the trustee chosen for the ESOP by the corporation breached its fiduciary duties to the ESOP and overpaid ... More... $0 (03-22-2019 - VA)


Stephen Demond Anderson Sr. v. Emmarie G. Flaggs Anderson




Stephen and Emmarie dated throughout high school and eventually married in 2007. <... More... $0 (03-20-2019 - MS)


David E. Kaplan v. Reed Smith, L.L.P.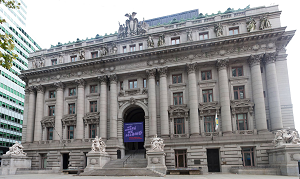 Appeal from an order of the United States District Court for the Southern
District of New York (Naomi R. Buchwald, J.) enjoining proceedings in Reed
Smith LLP v. Wohl, Index No. 155574/2017 (N.Y. Sup. Ct. N.Y. Cty. filed June 19,
2017) under the in‐aid... More... $0 (03-20-2019 - NY)


James Alvin Jarvis v. Todd Henry Jarvis
Appellant Jarvis Properties is a limited partnership that owns a two-acre parcel of
land. Its two general partners—appellant Todd Henry Jarvis and respondent James Alvin
Jarvis (brothers)—each own a 50 percent interest in the partnership, which is less than the
majority consent required to act on behalf of the partnership (Corp. Code, § 15904.06,
subd. (a)). The general partners ca... More...

$0 (03-20-2019 - CA)


Next Page