Equity Law
STATE OF OHIO -vs- KIMBERLY FRIEND




On January 12, 2017, police executed a search warrant at Appellant's
residence on West Church Street in Newark, Ohio. During the search police found 39.36
grams of an off-white, crystalline substance later determined to be met... More... $0 (02-17-2019 - OH)


ESCALONA SOCARRAS V. BAZAN VASSALLO



Edelmo Escalona Socarras, the Former Husband, appeals entry of a final
judgment dissolving his marriage to Former Wife Nadja Mar... More... $0 (02-16-2019 - FL)


City of Philadelphia v. Attorney General of the United State of America





The City of Philadelphia has received funds under the federal Edward Byrne Memorial Justice Assistance Grant Program ("Byrne JAG") every year since the program's inception
in 2006. Last year, however, the Justice Department notified
the City that it was withholding its FY... More... $0 (02-15-2019 - PA)


Mark Fudge v. City of Laguna Beach, Hany Dimitry, Real Party in Interest and Respondent



We venture once again into the brambled thicket of the California
Environmental Quality Act – an area of the law largely governed by the unfortuna... More... $0 (02-13-2019 - CA)


Lehman XS Trust v. Greenpoint Mortgage Funding, Inc.




In 2006, Lehman, not a party to this appeal, purchased aggregated pools of 
residen... More... $0 (02-12-2019 - NY)


OKLA. SCHOOLS RISK MANAGEMENT TRUST v. MCALESTER PUBLIC SCHOOLS



The controversy presented by the parties is whether an insurance policy covers the damage to a school caused by the rupture of a water pipe beneath th... More... $0 (02-11-2019 - OK)


UNITED STATES OF AMERIC v. MALIKI HASSAN CHAPMAN, a/k/a Terrence Wallace




For several years, Chapman engaged in the selling of narcotics in Williamsport and Harris... More... $0 (02-10-2019 - PA)


United States of America v. Maliki Hassan Chapman, a/k/a Terrence Wallace





In June of 2016, Maliki Hassan Chapman pled guilty to conspiracy to possess with the intent to distribute cocaine. After several continuances, the District Court set a date for Chapman's sentencing hearing in March of 2017. On the scheduled date, Chapman immediately informed ... More... $0 (02-07-2019 - PA)


The Depot, Inc. v. Caring for Montanians, Inc. d/k/a Blue Cross Blue Shield of Monatna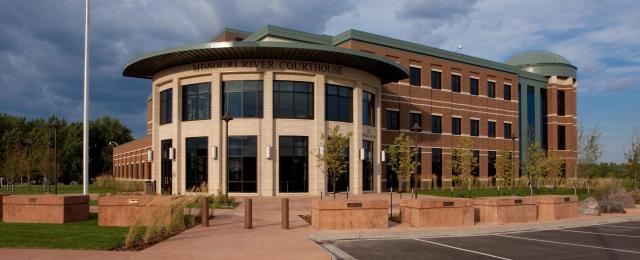 Plaintiffs are three small employers in Montana who are
members of the Montana Chamber of Commerce.
Defendants are health insurance companies that marketed
fully insured health insurance plans to the Chamber's
members branded "Chamber Choices." From 2006 until... More... $0 (02-07-2019 - MT)


Gary W. Richards v. Direct Energy Services, LLC





Plaintiff‐Appellant Gary W. Richards ("Richards") entered into an
electr... More... $0 (02-04-2019 - CT)


Anthony K. Booth v. United States of America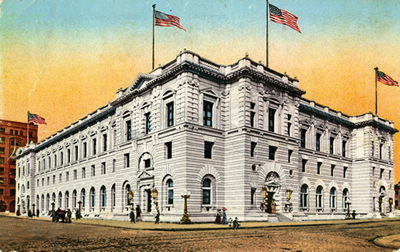 Plaintiff-Appellant Anthony K. Booth claims that a
United States agency negligently caused his father's death
while Booth was a minor. Because Booth was a minor, his
mother, acting as his representative, sued the United States
pursuant to the Federal Tort Claims Act (... More... $0 (01-31-2019 - CA)


In re Volkswagen "Clean Diesel" Marketing, Sales Practices, and Product Liability Litigation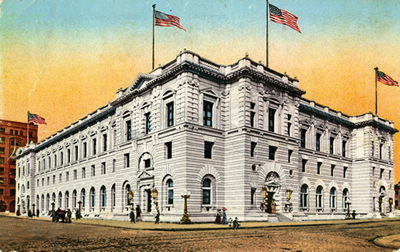 Appellants are lawyers and law firms that represented class members in an underlying class action that secured a settlement of more than $10 billion and an additional award of $175 million in fees for class counsel. Non-class counsel filed 244 motions for attorneys' fees. In a single... More... $0 (01-22-2019 - CA)


GBRB PROPERTIES, LLC v. PATRICIA A. HILL and DAVID L. HILL and SERGIO RAYMONDO and MARIA G. AMADOR, Husband and Wife, and SERGIO'S PORTABLE WELDING, INC



More often than not, when you buy real estate in Kansas, there are strings attached to the property. These strings often come in the ... More... $0 (01-22-2019 - KS)


John S. Bennett v. James Garner; Virtus Consulting, LLC





John S. Bennett appeals from the district court's award of summary judgment in favor of his former employer, Virtus Consulting, LLC (Virtus), and its owner, James Garner (collectively, the defendants), in Bennett's action seeking to collect on a state court judgment entered against the... More... $0 (01-18-2019 - VA)


Thomas Guifoile v. John M. Shields, Sr., et al.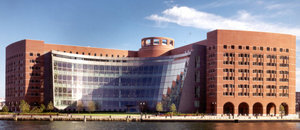 In alleged violation of the False Claims Act, appellant Thomas Guilfoile claims
he was fired from his job in retaliation for accusing his employer
of violating the Anti-Kickback Statute and making false representations
in customer contracts. See 31 U.S.C. § 3730(h... More... $0 (01-18-2019 - MA)


Marcia W. Davilla v. Enable Midstream Partners, L.P.





Enable Intrastate Transmission, LLC owns and operates a natural gas
pipeline that crosses Indian allotted land in Anadarko, Oklahoma. A twenty-year
easement for the pipeline expired in 2000. Enable failed to renew the easement
but also failed to remove t... More... $0 (01-10-2019 - OK)


Adam J. Starke v. Square Trade, Inc.





Defendant-Appellant, SquareTrade, Inc., sells protection plans for
consumer pr... More... $0 (01-10-2019 - NY)


Johnnie Lee Savory v. William Cannon, Sr.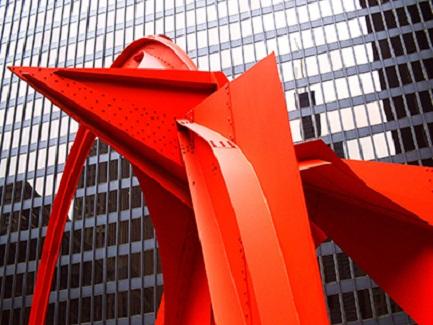 Johnnie Lee Savory spent thirty years
in prison for a 1977 double murder that he insists he did not
commit. Even after his release from prison, he continued to
assert his innocence. Thirty-eight years after his con... More... $0 (01-07-2019 - IL)


LARRY BLUE v. SEAN MEDEIROS
MoreLaw Suites - Legal Suites and Virtual Offices
The Best Places In Downtown Tulsa To Practice Law
406 South Boulder and 625 South Denver - 918 - 582-3993



... More... $0 (01-05-2019 - MA)


Robert A. Brown v. Stewart Mortensen




This case resolves two obscure and previously unaddressed
state constitutional issues: Does article I, section 16 of the
California Constitution guarantee the right to a jury tri... More... $0 (01-04-2019 - CA)


Shari Guertin v. State of Michigan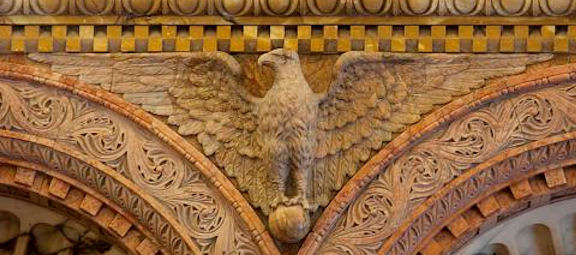 This case arises out of the infamous government-created environmental disaster commonly known as the Flint Water Crisis. As a cost-saving measure until a new water authority was to become operational, public officials switched the City of Flint municipal water supply from the Detroit Wa... More... $0 (01-04-2019 - MI)


Michael Wease v. Ocwen Loan Servicing, L.L.C.; Wells Fargo Bank, N.A.





This Texas mortgage dispute presents contractual, statutory, and equitable issues. We discern ambiguity in the contract's escrow prov... More... $0 (01-04-2019 - TX)


Larry Blue v. Sean Mediros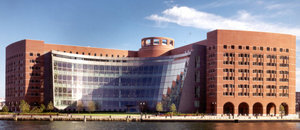 The Antiterrorism and Effective Death Penalty Act of
1996 ("AEDPA"), 28 U.S.C. § 2244(d)(1), establishes a one-year
statute of limitations for a state prisoner to file a federal
habeas corpus petition under 28 U.S.C. § 2254. The one-year period
generally starts w... More... $0 (01-04-2019 - MA)


Jeremy Howard v. Anthony Goldbloom



In this action, plaintiff Jeremy Howard alleges that Kaggle's chief executive
officer (CEO), Anthony Goldbloom, three other members of its board o... More... $0 (12-24-2018 - CA)


Doris Freyre v. Chad Chronister





This interlocutory appeal asks us to determine whether the Hillsborough County Sheriff's Office ("HCSO"), in conducting child-protective investigations under a grant agreement with the Florida Department of Children and ... More... $0 (12-21-2018 - FL)


Next Page