Equity Law
Citizens For Amending Proposition L v. City of Pomona
In June 1993, appellant City of Pomona (Pomona) entered
into an agreement with non-party Regency Outdoor Advertising,
Inc. (Regency). Pursuant to that agreement, Regency erected
advertising billboards alongside several Pomona freeways.
Shortly thereafter, in November 1993, the citizens of Pomona
passed a ballot initiative, Proposition L (Prop. L), which
prohibited the const... More...

$0 (11-09-2018 - CA)


CHANDRA NOTT, ADMN. OF THE ESTATE OF VICTOR JOHN STEGALL, DECEASED v. DEBORAH STEGALL
MoreLaw Suites
More... $0 (11-08-2018 - OH)


Constance Ramos v. The Superior Court of San Francisco, Winston & Strawn, LLP



Constance Ramos, an experienced litigator and patent practitioner with a doctorate
in biophys... More... $0 (11-06-2018 - CA)


United States of America v. Hudson Valley Federal Credit Union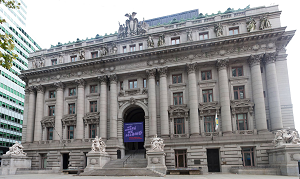 Morelaw Internet Marketing
More... $95000 (11-03-2018 - NY)


James Rutherford v. Tom's Burgers Family Restaurant




San Diego - James Rutherford sued Tom's Burgers Family Restaurant on a Americans with Disabilities Act violation theory.







Titles I and V of the Americans with Disabilities Act of 1990 (ADA)

EDITOR'S NOTE: The follow... More... $0 (10-29-2018 - CA)


STATE OF KANSAS v. RAFAEL M. MIRANDA



Morelaw Performance Marketing
If It Does Not Work, It Is Free!


The State charged Miranda with aggravated indecent liberties with a child and two count... More... $0 (10-28-2018 - KS)


United States of America v. Jennifer Sake



Morelaw Performance Marketing
If It Does Not Work, It Is Free!

St.Louis, MO - Controller sentenced to Prison for Embezzlement

Jennife... More... $0 (10-28-2018 - MO)


Teamsters Local 404 v. King Pharmaceuticals, Inc.





Respondents King Pharmaceuticals, Inc., Meridian Medical Technologies, 
Inc., and Pfi... More... $0 (10-24-2018 - NY)


Charles Godspower v. State of Tennessee



Morelaw Performance Marketing
If It Does Not Work, It Is Free!



On November 13, 2012, the Petitioner pled guilty to the second degree murder of Br... More... $0 (10-24-2018 - TN)


Jesus Cuitlahuac Garcia v. Border Transfer Group, LLC
Plaintiff Jesus Cuitlahuac Garcia filed a wage and hour lawsuit against Border
Transportation Group, LLC (BTG), its owner Erik Ortega, and BTG employee Martha
Ortega. Some of Garcia's claims are based on Industrial Welfare Commission (IWC)
wage orders;1 others are not. The trial court granted defendants' motion for summary
judgment on all eight causes of action on the basis that Ga... More...

$0 (10-23-2018 - CA)


John Brotherston v. Putnam Investments, LLC
Plaintiffs John Brotherston and
Joan Glancy are two former employees of Putnam Investments, LLC
who participated in Putnam's defined-contribution 401(k)
retirement plan (the "Plan"). They brought this lawsuit on behalf
of a now-certified class of other participants in the Plan, and on
behalf of the Plan itself pursuant to the civil enforcement
provision of the Employee Reti... More...

$0 (10-22-2018 - MA)


Orange Catholic Foundation v. Rose Marie Arvizu
Probate Code section 16440, subdivision (b) (16440(b)) provides that if a
"trustee has acted reasonably and in good faith under the circumstances as known to the
trustee," a court has discretion to excuse him or her from liability for a breach of trust if it
would be equitable to do so.
1
(Italics added.) Acting under this express authority, the
trial court denied a petiti... More...

$0 (10-19-2018 - CA)


United States of America v. Ross McLellan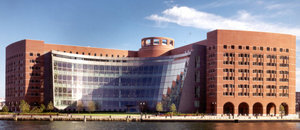 Boston, MA - Former State Street Executive Sentenced for Scheme to Defraud Clients through Secret Trading Commissions

A former executive vice president of State Street Corporation was sentenced today in federal court in Boston, Massachusetts, in connection with engaging i... More... $0 (10-17-2018 - )


Jason Castle v. Mary Castle






MoreLaw Suites - The Best Place In Tulsa To Practice Law




Mary and Jason married in 1999 in Tuscaloosa, Alabama. At the time, Mary was
twenty-three years old, and Jason was twenty-five. During their marriage, the Castle... More... $0 (10-17-2018 - MS)


Marty Lat v. Farmers New World Life Insurance Company
In 1993, Maria Carada purchased an "occurrence"
life insurance policy from Farmers New World Life Insurance
Company (Farmers) and named her sons Marty and Mikel Lat
(collectively the Lats) as beneficiaries. The policy included
a rider under which Farmers agreed to waive the cost of the
insurance while Carada was disabled if Carada provided Farmers
with notice and proof of h... More...

$0 (10-17-2018 - CA)


Holiday Isle Improvement Association, Inc. vs Destin Parcel 160, LLC, a Florida Limited Liability Company
MoreLaw Suites - Legal Suites and Virtual Offices



The Best Places In Downtown Tulsa To Practice Law



406 South Boulder and 625 South Denver - 582-3993





More... $0 (10-16-2018 - FL)


STATE OF OHIO vs. DARNELL CARTER




In August 2014, Carter pleaded guilty to one count of aggravated robbery in
four separate cases. Per the plea agreement, the state agreed to a sentence of
consecutive two-year prison terms on each offense. The trial court in fac... More... $0 (10-15-2018 - OH)


Glovis America, Inc. v. County of Ventura
When a lease of federal lands includes an option to
extend its term and the tax assessor reasonably concludes that
the option will likely be exercised, the value of the leasehold
interest is properly based on the extended term. In this case,
Glovis America, Inc.,1 appeals from the judgment of dismissal
entered after the trial court sustained without leave to amend the
Count... More...

$0 (10-13-2018 - CA)


Anthony L. Green v. Jackie Graham
This interlocutory appeal presents questions about state sovereign immunity and related principles of federal jurisdiction. Anthony Green, Brooke Walker, and Earl Howton Jr. petitioned a state court for injunctive and declaratory relief entitling them to an enhanced status in the retirement system for Alabama state employees. The state officials named as defendants removed the action to federal co... More...

$0 (10-12-2018 - AL)


STECKLINE COMMUNICATIONS, INC. v. JOURNAL BROADCAST GROUP OF KANSAS, INC.
MoreLaw Performance Internet Marketing

Completely Free Marketing If It Does Not Work



This is a summary judgment case involving a contract dispute between two companies in the radio broadcasting industry: the plaintiff, Steckline... More... $0 (10-09-2018 - KS)


Douglas O'Connor, et al. v. Uber Technologies, Inc.
Current and former Uber drivers filed several putative
class actions alleging on behalf of themselves and other
drivers that Uber Technologies, Inc. and related defendants
(collectively referred to as "Uber"), violated various federal
and state statutes by, among other things, misclassifying
drivers as independent contractors rather than employees.
Multiple cases were conso... More...

$0 (10-09-2018 - CA)


Klein v. Cadian Capital Mgmt., LP




Section 16(b) of the Securities Exchange Act requires corporate insiders, 11
including owners of more than ten p... More... $0 (10-08-2018 - NY)


Kristen Giovanni v. United States Department of the Navy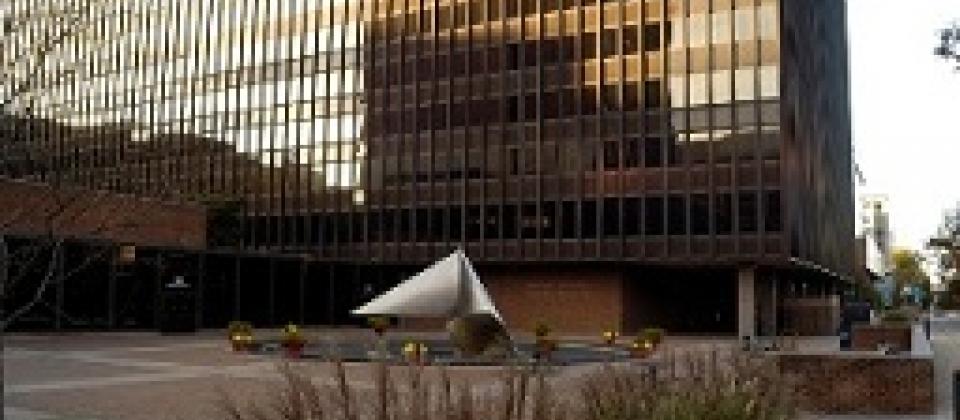 The Giovanni family and the Palmer family live in neighborhoods close to contaminated federal facilities that were owned and operated for decades by the United States Navy. The families filed separate suits in state court under the P... More... $0 (10-03-2018 - PA)


Richard L. Fowler v. Caliber Homes Loans, Inc.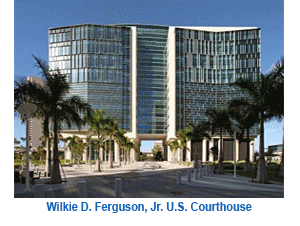 When an individual takes out a mortgage, he or she secures the loan with real property. To protect its security interest, lenders usually require borrowers to maintain hazard insurance in an amount that is at least equal to the loan's unpaid principal balance. Should a ... More... $0 (10-02-2018 - FL)


NORTHERN KENTUCKY AREA DEVELOPMENT DISTRICT V. DANIELLE SNYDER
The Northern Kentucky Area Development District






NKADD is a government entity created under KRS 147A.050 et. seq. It is
funded by taxpayers to administer social programs in an eight-county area of
Northern Kentucky. It receives federal funds for various social pr... More... $0 (10-01-2018 - KY)


Next Page