Environment Law
R. Alexander Acosta v. Melissa W. Cook; Melissa W. Cook & Associates, P.C. and Scott Brian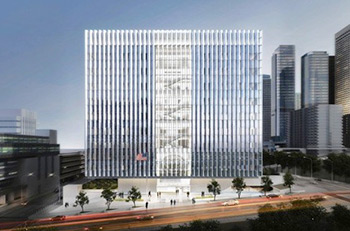 Defendant-Appellant Scott Brain, a former trustee of the Cement Masons Southern California Trust Funds (the Trust Funds), and Defendants-Appellants Melissa Cook and Melissa W. Cook & Associates, PC (collectively, the Cook Defendants), former counsel to the Trust Funds, a... More... $0 (12-09-2018 - CA)


The Regents of the University of California v. The Superior Court of Los Angeles County, Katherine Rosen, Real Party in Interest


Market Your Practice In Ten Counties for $10 A Month
Cost Effective Affordable Internet Marketing For Your Practice






Katherine Rosen... More... $0 (12-06-2018 - CA)


ZION WOODS V. STATE OF ARKANSAS



Appellant Zion Woods was charged in the criminal division of circuit court with
three counts of committin... More... $0 (12-05-2018 - AR)


United States of America v. Saranac Brand Foods, Inc., Dennis M. Nowak and Daniel R. Nowak




Grand Rapids, MI - District Court Issues Order to Prevent Michigan Company and its Owners From Distributing Adulterated Ready-To-Eat Foods

A federal court permanently enjoined a Saranac, Michigan company and its owner... More... $0 (12-04-2018 - MI)


Johan Sebastian Alzat Calixto v. Hadylle Yusuf Lesmes
In September of 2017, Johan Calixto filed a petition in federal court seeking the return of his 5-year old daughter, M.A.Y., to Colombia, under the Hague
2
Convention on the Civil Aspects of International Child Abduction, Oct. 25, 1980, T.I.A.S. No. 11,670, 1343 U.N.T.S. 89, as implemented in the United States through the International Child Abduction Remedies Act, 22 U.S.C. § 9001 et seq.... More...

$0 (11-30-2018 - FL)


Hopi Tribe v. Arizona Snowbowl Resort, et al.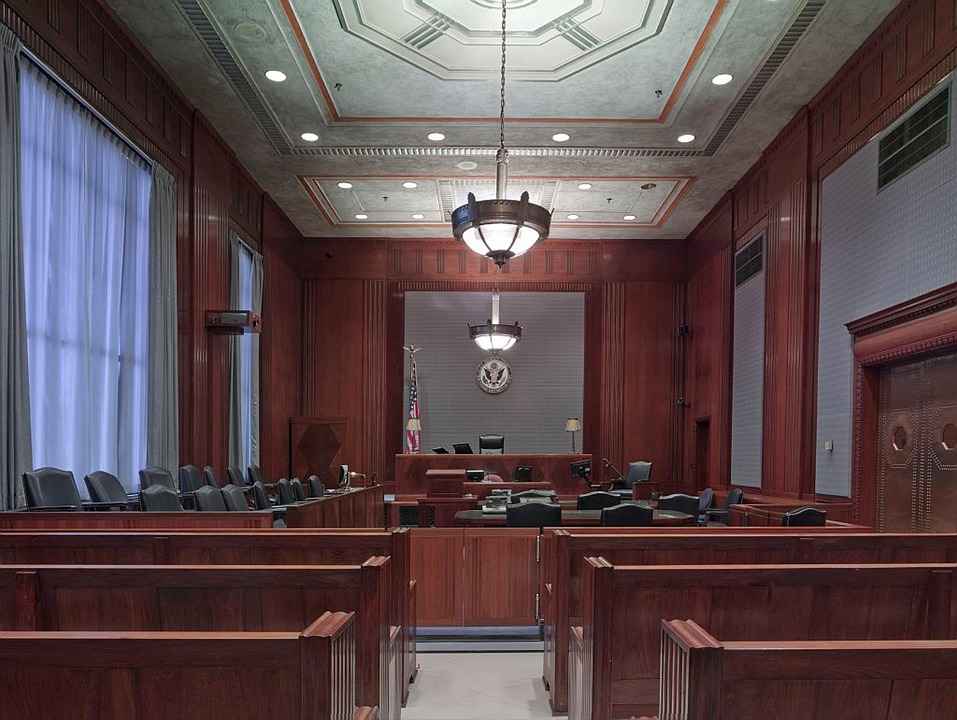 ¶1 Private parties may bring public nuisance claims in Arizona if the alleged
nuisance caused the plaintiff special injury, meaning "damage [that is] different in kind
or quality from that suffered by the public ... More... $0 (11-30-2018 - )


Alice Mayall v. USA Water Polo, Inc.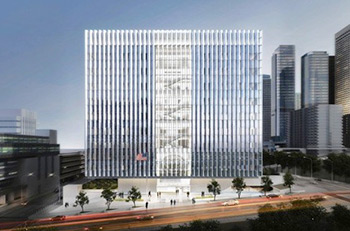 Alice Mayall brought this putative class action against
USA Water Polo as a representative of her minor daughter,
alleging negligence, breach of voluntary undertaking, and
gross negligence. The gravamen of Mayall's complaint is
that USA Water Polo failed to im... More... $0 (11-29-2018 - CA)


Roque Jacinto Fernandez v. Christy Nicole Bailey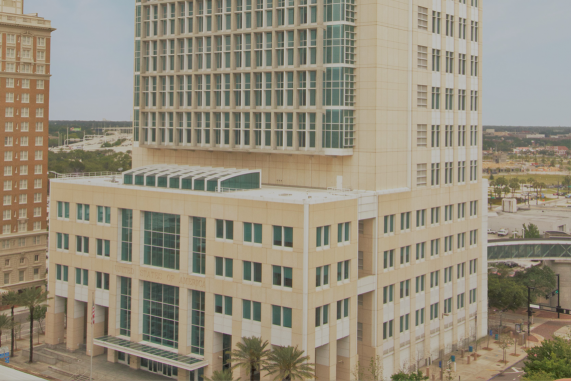 The American mother of the twin boys at the center of this case abducted them twice from Panama before they were six years old. After the first abduction, when they were infants, a Missouri court ordered their return to their nati... More... $0 (11-21-2018 - FL)


Dorinda Lauer v. Commissioner, Social Security Administration





Dorinda Lauer appeals pro se from the district court's order affirming the
Commissioner's decision denying her application for Social Security disability and
Supplemental Security Income (SSI) benefits. She applied for these benefits in
February 2013... More... $0 (11-20-2018 - UT)


United States of America v. Hyundai Construction Equipment of America, Inc.




Atlanta, GA - Hyundai Construction Equipment Americas Inc. Sentenced to $1.9 Million Criminal Fine for Violating the Clean Air Act

Hyundai Construction Equipment Americas Inc. (Hyundai), then... More... $0 (11-19-2018 - )


United States of America v. Craig Lorch and Jeff Zirkle





Seattle, WA - Owners of Northwest's Largest Electronics Recycling Firm Plead Guilty to Wire Fraud Conspiracy
Secretly Exposed Foreign Workers to Mercury Waste to Increase Corporate Profits

The owners and Chief Executive Officers of Total Reclaim... More... $0 (11-19-2018 - WA)


Edgar A, Alcazar, a Minor v. Los Angeles School District
Edgar A. Alcazar (Edgar), a minor, allegedly suffered
severe and permanent injuries when he fell from the branch of a
tree located on the campus of his middle school. By and through
his guardian ad litem, Edgar sued the Los Angeles Unified School
District (LAUSD). A jury found in favor of LAUSD on all of
Edgar's claims.
On appeal, Edgar advances two arguments for why he is<... More...

$0 (11-18-2018 - CA)


Felix Huerta v. Kava Holdings, Inc.
Defendant Kava Holdings, Inc., dba Hotel Bel-Air
(defendant) terminated two restaurant servers after they were
involved in an altercation during work. One of the fired
employees, plaintiff Felix Huerta, sued defendant on a variety of
legal theories, most of which were dismissed before or during
trial. The trial court granted defendant's motion for nonsuit as to
plaintiff's ... More...

$0 (11-16-2018 - CA)


United States of America v. Etcher Family Farms, LLC; Scott Allen Etcher; and Benjamin Allen McFarland




Davenport, IA - Etcher Family Farms, LLC, Owner, and Employee Plead Guilty to Clean Water Act Violations

Etcher Family Farms, LLC; owner Scott Allen Etcher; and Etcher Farms' employee Benjamin Allen McFarland, pleaded guilty on October 25, 2018, to criminal violati... More... $0 (11-07-2018 - ia)


United States of America v. Damiane Buehrer



Grand Rapids, MI - Dog-Fighter Damiane Buehrer Gets 46 Months In Federal Prison

Buehrer,... More... $0 (11-06-2018 - MI)


Jeannine L. Somberg v. Utica Community Schools



This case arises under the Individuals with
Disabilities Education Act (IDEA), 20 U.S.C. § 14... More... $0 (11-06-2018 - MI)


United States of America v. MST Mineralien Schiffahrt Spedion und Transport GmbH (MST)




Portland, ME - German Shipping Operator Sentenced to Pay $3.2 Million for Obstruction of Justice and Falsifying Official Logs to Hide Deliberate Oil Pollution

Previously Convicted Company Committed Environmental Crimes While on Probation

A Germa... More... $0 (11-03-2018 - ME)


United States of America v. Daniel F. Dyer



Bangor, ME - Canadian Man Sentenced to 30 Days for Importing Illegally-Harvested Moose Antlers and HideMore... $0 (11-01-2018 - ME)


Jenna Zingg v. Thomas Groblewski
In 2015, Jenna Zingg ("Zingg"),
a pretrial detainee at the Massachusetts Correctional Institute-
Framingham ("MCI-Framingham"), sued Dr. Thomas Groblewski
("Groblewski") and the Massachusetts Partnership for Correctional
Healthcare ("MPCH") in the United States District Court for the
District of Massachusetts. She brought a Massachusetts state law
claim for common law negli... More...

$0 (11-01-2018 - MA)


In the Interests of C.D., A.D., J.D., S.D., and B.D., Minor Children



Morelaw Internet Marketing
National Find A Lawyer Directory








Mother is the biological mother of C.D., B.D. A.D., J.D., and S.D. The family was referred to KVC... More... $0 (10-28-2018 - KS)


STATE OF KANSAS v. BRANDON LEE HARDER




Brandon Lee Harder was convicted in a nonjury trial of possession of methamphetamine and possession of drug paraphernalia. Under the United States Supreme Court decision in Terry v. Ohio, 392 U.S. 1, 30, 88 S. Ct. 1868, 20 L. Ed. 2... More... $0 (10-27-2018 - KS)


ZACHARY CARLTON DIXON vs STATE OF FLORIDA
MoreLaw Performance Marketing
More... $0 (10-26-2018 - FL)


Domenico Taglieri v. Michelle Monasky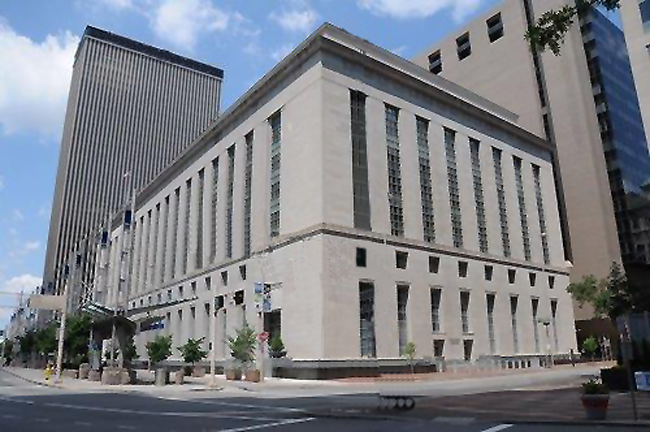 Domenico Taglieri and Michelle Monasky were married.

When the union fell apart, Monasky took A.M.T., their two-month-old daughter, from Italy to
the United States. Taglieri filed a petition under the Hague Convention to return A.M.T. to Italy.
The district court granted the... More... $0 (10-26-2018 - OH)


Save Lafayette Trees v. City of Lafayatte, Pacific Gas and Electric Company, Real Party in Interest
Petitioners Save Lafayette Trees, Michael Dawson and David Kosters (collectively
Save Lafayette Trees) appeal an order sustaining without leave to amend a demurrer to
their petition for writ of mandate challenging the City of Lafayette's (city) approval of a
Letter of Agreement for Tree Removal (agreement) with real party in interest Pacific Gas
and Electric Company (PG&E). Save La... More...

$0 (10-24-2018 - CA)


Jesus Cuitlahuac Garcia v. Border Transfer Group, LLC
Plaintiff Jesus Cuitlahuac Garcia filed a wage and hour lawsuit against Border
Transportation Group, LLC (BTG), its owner Erik Ortega, and BTG employee Martha
Ortega. Some of Garcia's claims are based on Industrial Welfare Commission (IWC)
wage orders;1 others are not. The trial court granted defendants' motion for summary
judgment on all eight causes of action on the basis that Ga... More...

$0 (10-23-2018 - CA)


Next Page