Environment Law
STATE OF OHIO v. DAPRI CROSBY





MoreLaw Virtual Receptionists

Never Miss Another New Client Call



More... $0 (06-16-2019 - OH)


Jane Doe v. The Superior Court of San Diego County, Southwestern Community College District, Real Parties in Interest
Plaintiff/petitioner Jane Doe, a student-employee in the campus police department
at Southwestern College, brought claims relating to sexual harassment and sexual assault
against defendants/real parties Southwestern Community College District and three
District employees. Her complaint also alleged sexual harassment of two other female
District employees, which was presumably relev... More...

$0 (06-14-2019 - CA)


STATE OF OHIO -vs- AULETTI DALANE BROWN, JR.




Y.W.'... More... $0 (06-05-2019 - OH)


State of Tennessee v. Christopher Christian Padgett




Defendant was indi... More... $0 (06-05-2019 - TN)


Paula Casillas v. Madison Avenue Associates, Inc.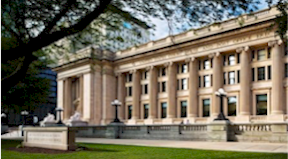 The bottom line of our opinion can
be succinctly stated: no harm, no foul. Madison Avenue Associates,
Inc. made a mistake. The Fair Debt Collection Practices
Act requires debt collectors to notify consumers about the
* Of the Northern District of Illinois, sitting b... More... $0 (06-04-2019 - IN)


United States of America v. Princess Cruise Lines, Ltd. and Carnival Cruise Lines & plc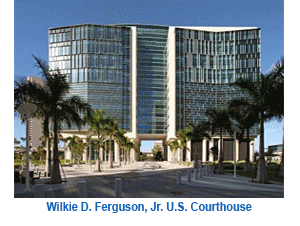 Miami, FL - Princess Cruise Lines and its Parent Company Plead Guilty to Environmental Probation Violations, Ordered to Pay $20 Million Criminal Penalty

Princess Cruise Lines Ltd. (Princess) and its parent, Carnival Cruise Lines & plc (together "Carnival") were orde... More... $20000000 (06-03-2019 - FL)


Clara Stokes v. Ellen Baker
Health and Safety Code section 1799.110, subdivision (c)
states: "In any action for damages involving a claim of negligence
against a physician and surgeon providing emergency medical
coverage for a general acute care hospital emergency department,
the court shall admit expert medical testimony only from
physicians and surgeons who have had substantial professional
experien... More...

$0 (05-31-2019 - CA)


UNITED METHODIST HOMES, d/b/a ALDERSGATE VILLAGE v. KANSAS DEPARTMENT FOR AGING AND DISABILITY SERVICES




Stat... More... $0 (05-30-2019 - KS)


Juanita N. Nichols v. Reliance Standard Life Insurance Company





Reliance Standard Life Insurance Company ("Reliance") appeals a judgment
granting Juanita Nichols past and future long-term disability ("LTD")
benefits. We reverse and render judgment for Reliance.
I.
Nichols worked for Peco Foods, Inc. ("Peco"), at a ... More... $0 (05-24-2019 - MS)


C.D. v. Natick Public School District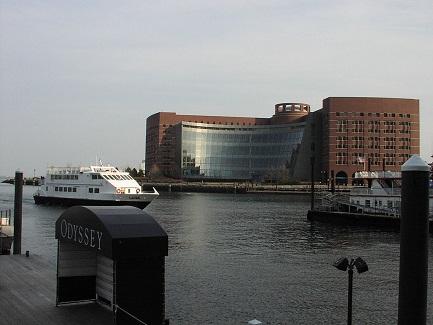 The Individuals with Disabilities Education Act (IDEA) requires that students with certain disabilities be provided a "[f]ree appropriate public education" (FAPE) in the "[l]east restrictive environment" (LRE)... More... $0 (05-23-2019 - MA)


United States of America v. IAV GmbH (IAV)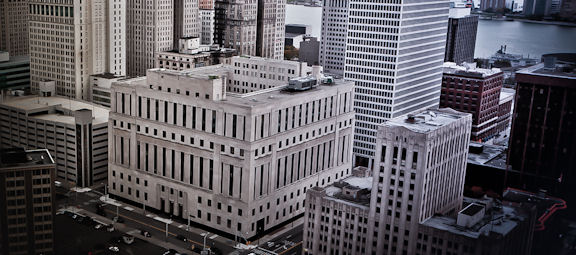 Detroit, MI - IAV GmbH Sentenced to Pay $35 Million Criminal Fine for its Role in Volkswagen AG Emissions Fraud

IAV GmbH (IAV), a German company that engineers and designs automotive systems, was sentenced in federal court in Detroit today to pay a $35 million criminal penalty.
... More... $35000000 (05-22-2019 - MI)


Stephen Hamer v. City of Trinidad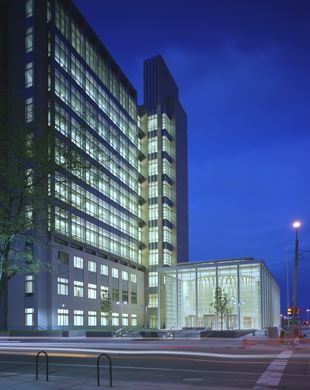 Title II of the Americans with Disabilities Act ("ADA") mandates that "no
qualified individual with a disability shall, by reason of such disability, be excluded
from participation in or be denied the benefits of the services, programs, or activities
of a public ent... More... $0 (05-15-2019 - CO)


Apple Inc. v. Robert Pepper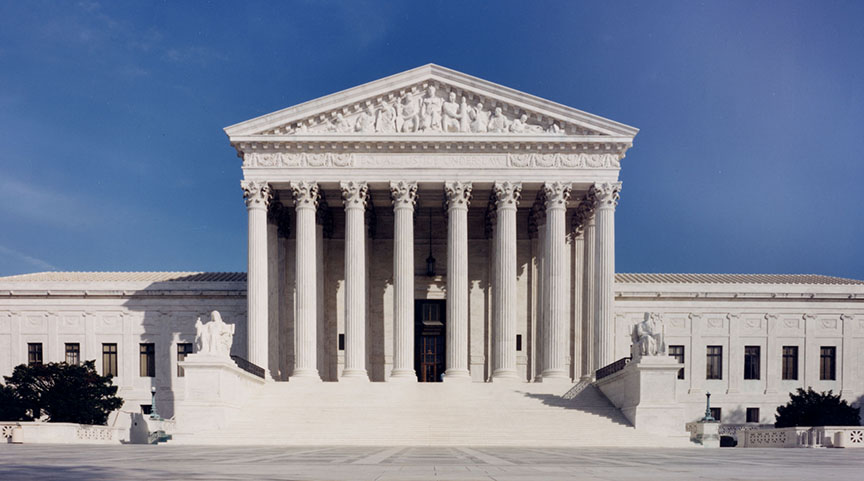 In 2007, Apple started selling iPhones. The next year, Apple launched the retail App Store, an electronic store where iPhone owners can purchase iPhone applicationsfrom Apple. Those "apps" enable iPhone owners to sendmessages, take photos, watch videos, buy clothes, order food, arrang... More... $0 (05-14-2019 - DC)


In the Interests of P.L. and L.L., Minor Children.

MoreLaw Virtual Receptionists
Never Miss Another New Client Call


P.L. was born in early November 2016, and hospital personnel immediately placed her in neonatal intensive care. A blood test show... More... $0 (05-12-2019 - KS)


Dine Citizens Against Ruining Our Environment v. David Bernhardt; United States Department of Land Management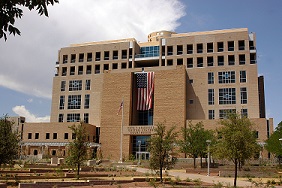 In this case, we are asked to decide whether the Bureau of Land Management
violated the National Historic Preservation Act (NHPA) and the National
Environmental Policy Act (NEPA) in granting more than 300 applications for permits
to drill horizontal, multi-stage... More... $0 (05-07-2019 - NM)


United States of America v. Avin International LTD and Nicos I.V. Special Maritime Enterprises




Beaumont, TX - Two Greek Shipping Companies Sentenced After Illegally Discharging Oil Into Texas Port Waters

Two Greek shipping companies, Avin International LTD and Nicos I.V. Special Maritime Enterprises, were sentenced today in the Eastern D... More... $0 (05-05-2019 - TX)


STATE OF KANSAS v. MICHAEL JOHN TUBBS




In August 2010, B.G., a 12-year-old girl, spent the night at her friend K.H.'... More... $0 (04-27-2019 - KS)


Anthony Hildebrand v. Allegheny County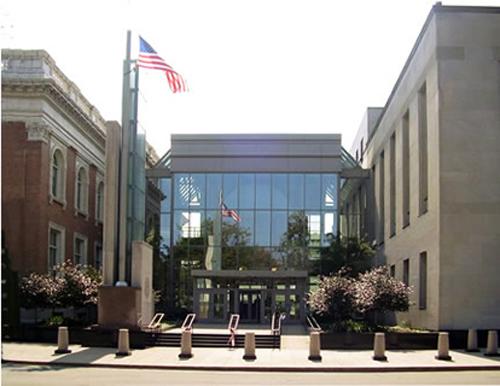 In 2013, Anthony Hildebrand sued his former employer for age discrimination in the United States District Court for the Western District of Pennsylvania. When jurisdiction was returned to the District Court in 2015 after an appe... More... $0 (04-24-2019 - PA)


Frank Staples v. Richard Gerry






This appeal concerns three claims that a New Hampshire State Prison
("NHSP") inmate brought against two of the prison's officers in a
lawsuit under 42 U.S.C. § 1983 alleging violations of his federal
constitutional rights. The inmate alleges in the first of t... More... $0 (04-24-2019 - NH)


United States of America v. Aaron Eugene Copeland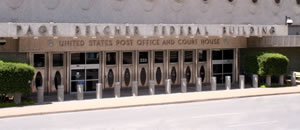 In 2008, Aaron Eugene Copeland pled guilty to being a felon in possession of
a firearm. The district court imposed an enhanced sentence of 15 years in prison
under the Armed Career Criminal Act ("ACCA"), 18 U.S.C. § 924(e), based on his
two prior drug offenses and one... More... $0 (04-23-2019 - OK)


John Franklin Bell, Jr. v. The State of Texas




Bell became R.M.'s stepfather when she was five or six years old. R.M., her
mother, and Bell resided in Waller County, and R.M considered Bell her father.
Bell and R.M.'s mother had two daughters t... More... $0 (04-16-2019 - TX)


In the Interest of A.H., A Minor Child

MoreLaw Virtual Receptionists
Nosotros hablamos español




The police took A.H. into protective custody when he was four years old. Adult protective services workers found him in t... More... $0 (04-16-2019 - KS)


Wildearth Guardians v. Tamara Conner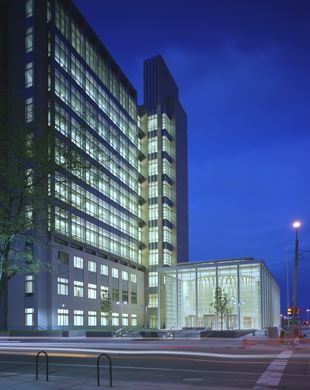 The dispute before us concerns the Tennessee Creek Project (the Project), an effort
of the United States Forest Service (the Service) in the San Isabel and White River
National Forests to protect the forest from insects, disease, and fire; improve wildlife
habi... More... $0 (04-15-2019 - CO)


STATE OF OHIO v. MICHAEL L. AUSTIN, JR.




On April 11, 2013, Appellant, his brother Ha... More... $0 (04-11-2019 - OH)


James R. Adams v. Governor of Delaware





James R. Adams is a resident and member of the State Bar of Delaware. For some time, he has expressed a desire to be considered for a judicial position in that state. Following the announcement of several judicial vacancies, Adams considered applying but ultimately chose not to... More... $0 (04-10-2019 - DE)


Next Page