Employment Retirement Income Security Act Law
Carolina Poncio v. Department of Resources Recycling and Recovery
The Division of Recycling within the Department of Resources Recycling and
Recovery (CalRecycle) granted Carolina Poncio a probationary certificate to run a
recycling center. CalRecycle revoked her probationary certificate after Poncio's husband
Victor attempted to bribe a CalRecycle employee assigned to audit Poncio's recycling
2
center. After a CalRecycle hearing officer uph... More...

$0 (04-24-2019 - CA)


United States of America v. Billie Schofield




Providence, RI - Rhode Island Man Pleads Guilty to Tax Evasion

Evaded Taxes from 2005 through 2016 and Obstructed IRS Efforts to Asses... More... $0 (04-23-2019 - RI)


Michael H. Redlin v. United States of America





Michael Redlin appeals the district court's order
dismissing as untimely his negligence action brought under
the Federal Tort Claims Act (FTCA). Because Redlin failed
to file the action within six months after the Department of
V... More... $0 (04-23-2019 - AZ)


Alexander Acosta v. City National Corporation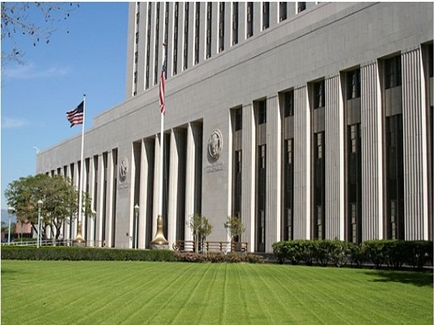 This case is about liability for self-dealing and breach of fiduciary duties under the Employee Retirement Income Security Act of 1974 ("ERISA") and the corresponding assessment of damages. Both issues—liability and calcul... More... $0 (04-23-2019 - CA)


Oxford Preparatory Academy v. Edlighten Learning Solutions
Defendant Edlighten Learning Solutions appeals from the court's order
denying its petition to compel arbitration. Defendant entered into three contracts with
plaintiff Oxford Preparatory Academy. One of the contracts was a management services
agreement containing an arbitration clause. The parties subsequently entered into a
termination agreement terminating all rights and obligati... More...

$0 (04-23-2019 - CA)


United States of America v. Waheba Issa Dais




Milwaukee, WI - Wisconsin Resident Waheba Dais Pleads Guilty to Attempting to Provide Material Support to ISIS

A Wisconsin woman pleaded guilty to attempting to provide material support to the Islamic State of Iraq and al-Sham (ISIS), a designate... More... $0 (04-22-2019 - WI)


United States of America v. Mohamed Toure and Denise Cros-Toure




Dallas, TX - exas Couple Each Sentenced to Seven Years in Prison for Forced Labor and Related Offenses

Defendants compelled the unpaid domestic labor of young, West African girl in their Southlake, Texas, home for ove... More... $0 (04-22-2019 - TX)


Dr. David S. Muransky v. Godiva Chocolatier, Inc.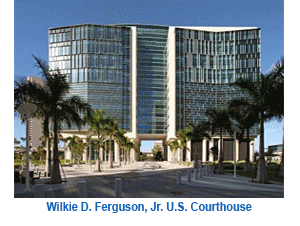 This appeal was brought to contest the approval of a class-action settlement. Dr. David Muransky filed a class action against Godiva Chocolatier, Inc. for violating the Fair and Accurate Credit Transactions Act ("FACTA"). Appellants James Price and Eric Isaacson ("the object... More... $0 (04-22-2019 - FL)


United States of America v. Laurance H. Freed




It appears that Laurance Freed did
everything he could to keep his real estate business alive.
Unfortunately for Freed, much of that was illegal. Freed lied to
prospective lenders about the availability of colla... More... $0 (04-22-2019 - IL)


Alison Patricia Taylor v. City of Saginaw; Tabitha Hoskins




The City of Saginaw (the "City") uses a common parking enforcement practice known as "chalking," whereby City parking enforcement officers use chalk to mark the tires of parked vehicles to track how long they have been parked.
No. 17-2126 Taylor v. City of Saginaw, et al. Page 2
Parking ... More... $0 (04-22-2019 - MI)


Marie Curto v. A Country Place Condominium Association, Inc.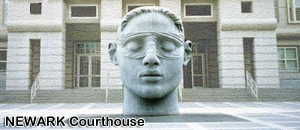 Marie Curto wanted to swim with her family after
work. Steve Lusardi wanted to swim with his wife, who had
disabilities after a series of strokes and needed pool therapy to
recover. But they lived at A Country Place, and its
Condominium Association had adopted rules se... More... $0 (04-22-2019 - NJ)


United States of America v. Hemalkumar Shah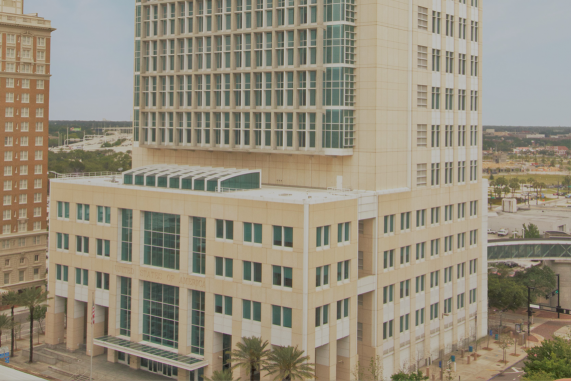 Tampa, FL - Second Foreign National Sentenced To More Than Eight Years For Role In International Call Center Scam

Hemalkumar Shah (27, citizen of India, residing in Tampa), was sentenced to eight years and six months in federa... More... $0 (04-22-2019 - FL)


United States of America v. Sean Timothy O'Neill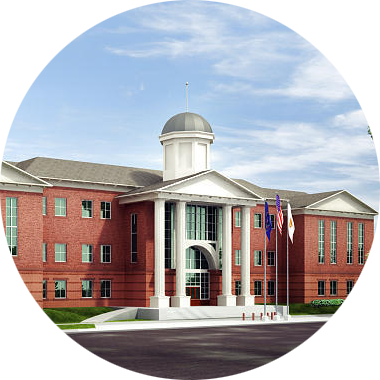 St. George, UT - Child Predator Used Facebook, Moved From Michigan To Hurricane And Bought Home In Efforts To Induce Minor

Sean Timothy O'Neill, age 49, of Hurricane, pleaded guilty to attempted enticement of a minor and possession of child pornography in federal court in... More... $0 (04-22-2019 - UT)


Harold Brown v. Gerald Goldstein
Former and current members of the band WAR filed a
breach of contract action alleging that their music publisher had
failed to pay them a share of the royalties generated from public
performances of the band's songs.
The publisher filed a motion for summary judgment
arguing that the parties' music publishing agreement did not
require it to pay the band any royalties derived... More...

$0 (04-22-2019 - CA)


Du-All Safety, LLC v. The Superior Court of Alameda County, Mark krien, Real Party in Interest

MoreLaw Virtual Receptionists
Nosotros hablamos español




On March 2, 2017, plaintiffs Mark Krein and his wife Lori Krein (when referred to
collectively, plaintiffs) filed the... More... $0 (04-21-2019 - CA)


United States of America v. Erik Thompson




Boise, ID - Last IDOC Correctional Officer Sentenced for Crimes Stemming From FBI Sting

Erik Thompson Sentenced to 97 Months

Former Idaho Department of Correction ("IDOC") correctional officer Erik Thompson was sentenced for firearms offenses he committed as part of an FBI sting ... More... $0 (04-20-2019 - ID)


United States of America v. Martin Thornley Elze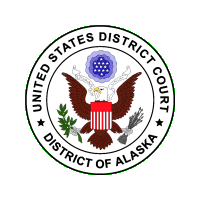 Anchorage, AK - Anchorage Man Sentenced to Federal Prison for Stealing Woolly Mammoth Tusk from Campbell Creek Science Center

Defendant Cut the Tusk into Pieces and Sold them for Profit

An Anchorage man was sentenced to federal prison after he and a co-conspir... More... $0 (04-20-2019 - AK)


United States of America v. Brian A. Oliver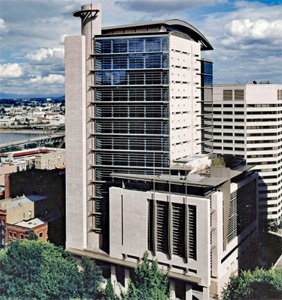 Portland, OR - Former Aequitas Owner and Executive Vice President Pleads Guilty in Fraud and Money Laundering Conspiracy

Criminal conspiracy could have cost investors more than $600 million

Brian A. Oliver, a former owner and executive vice president of Aequitas Management, LL... More... $0 (04-20-2019 - OR)


United States of America v. Gibran Rodriguez-Mejia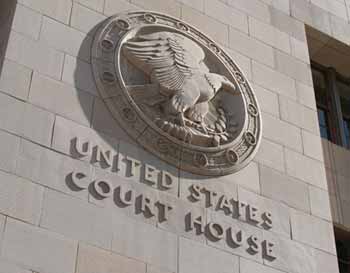 San Diego, CA - Fifth Defendant Pleads Guilty to Laundering Millions of Dollars of Drug Proceeds for Sinaloa Cartel

Gibran Rodriguez-Mejia of Culiacan, Sinaloa, Mexico, pleaded guilty to international money laundering in connection with his ... More... $0 (04-20-2019 - CA)


Ali L. Ghanbari v. The State of Texas

MoreLaw Virtual Receptionists
Nosotros hablamos español


<... More... $0 (04-19-2019 - TX)


Brenda L. Patterson v. Commissioner, Social Security Administration

MoreLaw Virtual Receptionists
Nosotros hablamos español





Burlington, VT - Brenda L. Patterson sued the Commissioner of the Social Security Administration seeking review of t... More... $0 (04-18-2019 - vt)


Richard Natofsky v. The City of New York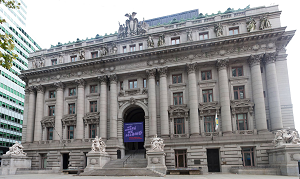 Plaintiff Richard Natofsky appeals from a judgment of the United
States District Court for the Southern District of New York granting summary
judgment to Defendants (Buchwald, J.). Natofsky served as the Director of
Budget and Human Resources at the New York C... More... $0 (04-18-2019 - NY)


United States of America v. George Gilmore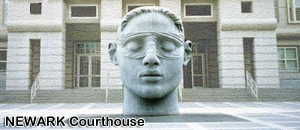 Trenton, NJ - Ocean County Attorney Convicted Of Failing To Pay Over Payroll Taxes And Making False Statements On Loan Application

A federal jury today convicted George Gilmore, a partner at an Ocean County law firm, of two counts of failing to pay over to the IRS payroll tax... More... $0 (04-18-2019 - NJ)


Clint Harrison Eller v. The State of Texas




Eller was charged with one ... More... $0 (04-18-2019 - TX)


United States of America v. Ying Lin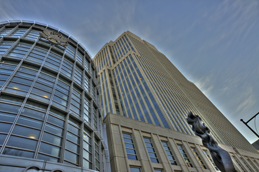 Brooklyn, NY - Former Manager for International Airline Pleads Guilty to Acting as an Agent of the Chinese Government
Defendant Placed Packages on Flights from JFK Airport to Beijing at the Direction of Military Officers Assigned to the Chinese Mission to the United Nations

Ying Lin... More... $0 (04-17-2019 - NY)


Next Page