Electronic Communications Privacy Act Law
STATE OF OHIO vs. MARK RAFTER




While driving the wrong-way on an interstate highway, defendant-appellant Mark
Rafter struck another vehicle at high speed, instantly killing its sole occupant, Kayla
Coates. Rafter had ongoing mental health issues and suicid... More... $0 (02-18-2019 - OH)


STATE OF OHIO v. JAJUAN A. McKEITHEN




Defendant-Appellant JaJuan A. McKeithen (hereinafter "Appellant"), was indicted on September 17, 2015 for possession of heroin, a 1st degree felony in violation of R.C. 2925.11(A). There was a forfeiture specification with the indictme... More... $0 (02-18-2019 - OH)


State of Ohio v. Oreste Fuste Torres




On June 15, 2017, Oreste Fuste Torres was charged in a 67-count indictment
with two counts of engaging in a pattern of corrupt activity, violations of R.C.
2923.32(A)(1) and (B)(1), 59 counts of identity fraud, violations of R... More... $0 (02-18-2019 - OH)


Barry Korman v. Princess Cruise Lines, Ltd.




On August 29, 2017, appellant sued respondent based on injuries
appellant suffered while he was a passenger on a cruise ship operated
by respondent. Appellant alleged that he was injured during a
February 2017 cruise on the "Crown Princess," a cruise ship traveling
from Buenos Aire... More... $0 (02-18-2019 - CA)


State of Ohio v. Antwine Gomez




On March 23, 2016, an indictment was filed with the trial court, charging
appellant with one count of importuning in violation of R.C. 2907.07(D)(1), (F)(1), and
(F)(3), a felony of the fifth degree, one count of rape in viola... More... $0 (02-17-2019 - OH)


United States of America v. Andrew J. Sone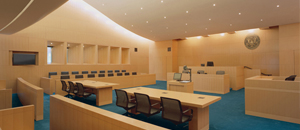 Rock Island, IL - Ohio Man Sentenced to 35 Years in Prison for Sex Crimes Against Minor Girls in Multiple States

An Ohio man, Andrew J. Stone, was sentenced to 35 years in prison for committing sex crimes against minor girls, specifically transportation of a minor ... More... $0 (02-17-2019 - IL)


State of Tennessee v. Gregory Gill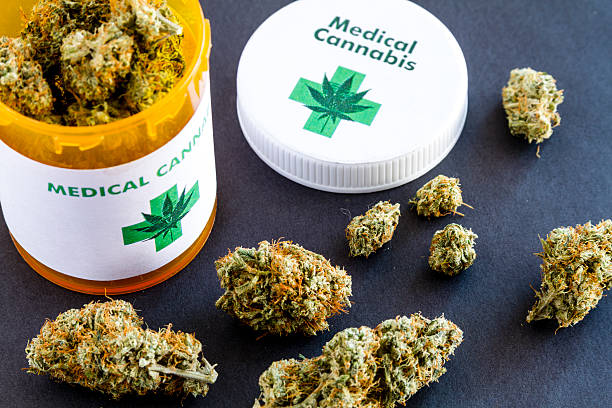 Sooner Cannabis Consultants


Click Here For... More... $0 (02-16-2019 - TN)


State of Tennessee v. Jerry Ray Oaks




Johnson City Medical Center ("JCMC") charge nurse, April Douglas, testified that she was working inthe JCMC emergency room on the night of February 13, 2016. At 11:59 p.m. that night, the defendant was brought into the ... More... $0 (02-16-2019 - TN)


AIR SHUNT INSTRUMENT V. AIRFOIL INT'L AIRCRAFT SPACE PARTS CO. WLL


Air Shunt Instrument, Inc. ("Air Shunt"), appeals a trial court order denying
its motion to dismiss for... More... $0 (02-16-2019 - FL)


United States of America v. Michael Geddati




Memphis, TN - Student Pleads Guilty to Computer Fraud, Trying to Preserve Scholarship

Michael Geddati, 20, of Memphis has pleaded guilty to computer fraud.

According to the information presented in court, during the 2017-18 academic year, Michael Geddati was a fr... More... $0 (02-16-2019 - TN)


City of Philadelphia v. Attorney General of the United State of America





The City of Philadelphia has received funds under the federal Edward Byrne Memorial Justice Assistance Grant Program ("Byrne JAG") every year since the program's inception
in 2006. Last year, however, the Justice Department notified
the City that it was withholding its FY... More... $0 (02-15-2019 - PA)


Heriberto Perez v. County of Monterey



Plaintiffs Heriberto Perez and Miguel Angel Reyes Robles appeal a defense
judgment in their action for declaratory relief against the County of Mo... More... $0 (02-15-2019 - CA)


David Anthony Humphries v. The State of Texas

Indecency with a Child




A grand jury indicted Humphries for the offense of indecency with a child by
sexual contact. The indictment alleged that Humphries
. . .... More... $0 (02-13-2019 - TX)


James Benjamin v. John Stemple



The Rebekah C. Benjamin Trust owns vacant properties in Saginaw. James Benjamin is its trustee. The Saginaw law, formally known as the Unsupervised ... More... $0 (02-13-2019 - )


Rand Resources, LLC v. City of Carson



The City of Carson (City) hired Rand Resources as its
agent to negotiate with the National Football League (NFL)
about the possibility of buil... More... $0 (02-13-2019 - CA)


Anupama Bekkem v. Robert Wilkie, Secretary, U.S. Department of Veterans Affairs





Plaintiff Anupama Bekkem brought this action against her employer, the
Department of Veterans Affairs, based on numerous instances of discrimination and
retaliation she allegedly experienced while working as a primary care physician for the
VA in the Oklahoma Cit... More... $0 (02-12-2019 - OK)


James Benjamin v. Jones Family Trust






Most cities in America regulate vacant properties and the risks
to the public health and safety that come with them. Saginaw is no different. Located in eastern
Michigan, the city requires owners of vacant property to register their property with the city.
The registration ... More... $0 (02-12-2019 - MI)


Anthony S. Pitch v. United States of America




In 1946, a crowd of people in Walton County, Georgia gathered as two
African American couples were dragged from a car and shot multiple times.1
Many consider this event, known as the Moore's Ford Lync... More... $0 (02-12-2019 - GA)


United States of America v. Joaquin Archivaldo Guzman Loera, a/k/a "El Chapo"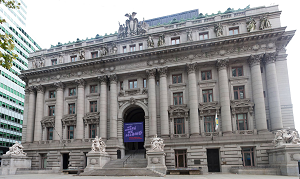 New York, NY - Joaquin 'El Chapo' Guzman, Sinaloa Cartel Leader, Convicted of Running a Continuing Criminal Enterprise and Other Drug-Related Charges

Joaquin Archivaldo Guzman Loera, known by various aliases, including "El Chapo" and "El Rapido," was convicted to... More... $0 (02-12-2019 - NY)


United States of America v. Greenway Health, L.L.C.




Burlington, VT - Electronic Health Records Developer To Pay Second Largest Recovery In The History Of The District Of Vermont -- $57.25 Million -- To Settle False Claims Act Allegations

The Office of the United States Attorney for the District of Vermont stated t... More... $0 (02-11-2019 - VT)


STATE OF KANSAS v. TABITHA KURTENBACH




On November 22, 2017, Clay Center Police Officer Scott Galindo applied for a search warrant for the Clay Center residence of Connie Spurrier. Sometime between 1:05 and 1:10 p.m. that same da... More... $0 (02-10-2019 - KS)


STATE OF KANSAS v. MARCUS SHAMILLYON JACKSON




In October 2015, the State charged Jackson with one count of aggravated burgl... More... $0 (02-10-2019 - KS)


United States of America v. Jeffrey Breslau




San Diego, CA - Former U.S. Navy Captain Sentenced in Sweeping U.S. Navy Corruption and Fraud Probe

Former U.S. Navy Captain Jeffrey Breslau, previously the director of public affairs for the U.S. Pacific Fleet, was sentenc... More... $0 (02-10-2019 - CA)


UNITED STATES OF AMERICA v. ADRIÁN VÁZQUEZ-MÉNDEZ




Adrián Vázquez-Méndez ("Vázquez")
pled guilty in federal district court in Puerto Rico in 2001 to
one count of conspiracy to distribute cocaine, 21 U.S.C. § 846,
and was sentenced to 168 months in prison followed by fiv... More... $0 (02-10-2019 - PR)


Sharmalee Goonewardene v. ADP, LLC
Under the Labor Code, an employee who believes he or
she has not been paid the wages due under the applicable labor
statutes and wage orders may bring a civil action against his
or her employer. (See, e.g., Lab. Code, § 1194; Martinez v.
Combs (2010) 49 Cal.4th 35, 49-51; see also Lab. Code, § 2699.)
This case presents the question whether, when an employer
hires an indepen... More...

$0 (02-10-2019 - CA)


Next Page