Electricity Law
CHARLES DWIGHT KING, JR. V. STATE OF ARKANSAS




Charles Dwight King, Jr., was convicted by a Boone County Circuit Court jury of
raping AF (born July 16, 2009). On appeal, Charles challenges the sufficiency of the evidence
supporting the rape conviction and argues that the circuit court abused its discretion in
excludin... More... $0 (12-05-2018 - AR)


Anderson v. PAR Electrical Contractors, Inc.




Anderson worked as a journeyman lineman for PAR. On August 18, 2014, Anderson was working on a project for PAR, transferring electrical lines from old utility poles to new utility poles. Anderson and an apprentice went up in a lift bucket to move the overhead lines from the o... More... $0 (11-28-2018 - KS)


STATE OF MONTANA v. BARRY WILLIAM MILLS
MoreLaw Suites - Legal Suites and Virtual Offices - Downtown Tulsa-- Best Places In Downtown Tulsa To Practice Law




Barbara Cozzens lived on... More... $0 (10-17-2018 - MT)


Alan Patrick Fowler v. The State of Texas






On the night of August 9, 2016, Lisa Lane was home alone with her two small
dogs, her husband Kevin having left that afternoon for a business trip. She we... More... $0 (10-10-2018 - TX)


United States of America v. R. Gregory Shepard and Neldon Johnson and RaPower-3, LLC




Salt Lake City, UT - Federal Court Orders Tax Scheme Promoters to Disgorge $50 Million in Gains From Fraudulent Solar Energy Tax Scheme

Court also permanently bars defendants from facilitating and promoting scheme


A federal court in Salt Lake ... More... $50000000 (10-09-2018 - UT)


State of Tennessee v. David Merrell Maness
MoreLaw Suites - Legal Suites and Virtual Offices



The Best Places In Downtown Tulsa To Practice Law



406 South Boulder and 625 South Denver - 582-3993





More... $0 (10-06-2018 - TN)


Richard L. Fowler v. Caliber Homes Loans, Inc.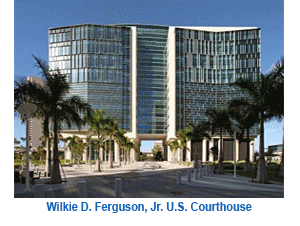 When an individual takes out a mortgage, he or she secures the loan with real property. To protect its security interest, lenders usually require borrowers to maintain hazard insurance in an amount that is at least equal to the loan's unpaid principal balance. Should a ... More... $0 (10-02-2018 - FL)


Simon Silva vs. The State of Florida
Silva was charged with the first-degree murder of his employer and landlord, Forman; and the attempted first-degree murder of a neighbor, Daoud. The charges arose from the shooting of both Forman and Daoud following a confrontation between Silva and Forman. The parties' account of the confrontation differed: Silva claimed he reacted in self-defense, based on a prior threat by Forman and For... More...

$0 (09-22-2018 - FL)


Citizens For Fair REU Rates v. City of Redding
Article XIII C of the California Constitution1 prohibits local governments
from imposing, increasing, or extending any tax without voter approval. Excepted
from the definition of tax is any charge imposed for a service or product that does
not exceed the reasonable costs of providing it.
The City of Redding operates an electric utility as a department of its city
government. Ea... More...

$0 (08-28-2018 - CA)


Naperville Smart Meter Awareness v. City of Naperville Northern District of Indiana Federal Courthouse - Lafayette, Fort Wayne, South Bend, Hammond Morelaw Internet Marketing National Find A Lawyer Directory 888-354-4529
The City of Naperville owns and op-erates a public utility that provides electricity to the city's res-idents. The utility collects residents' energy-consumption data at fifteen-minute intervals. It then stores the data for up to three years. This case presents the question whether Naper-ville's collection of this data is reasonable under the Fourth
2 No. 16-3766
Amendment of the U.S. Cons... More...

$0 (08-17-2018 - IN)


State of Ohio v. Rickey Lamb, Jr.
On July 21, 2015, the Fulton County Grand Jury issued a seven-count indictment charging appellant with one count of arson in violation of R.C. 2909.03(A)(2), a felony of the fourth degree ("Count 1"); one count of aggravated arson in violation of R.C. 2909.02(A)(2), a felony of the second degree ("Count 2"); one count of aggravated arson in violation of R.C. 2909.02(A)(1), a felony of the firs... More...

$0 (08-14-2018 - OH)


In re Abelino Manriquez on Habeas Corpus
Petitioner Abelino Manriquez filed an original habeas corpus petition in
this court seeking relief from his multiple murder convictions and death sentence.
We issued an order to show cause with respect to petitioner's claim that
prejudicial juror misconduct occurred when a juror did not timely disclose a
history of childhood abuse.
After an evidentiary hearing, the referee foun... More...

$0 (07-29-2018 - CA)


Seifullah Abdul-Salaam v. Secretary of Pennsylvania Depart of Corrections, et al. United States Court of Appeals for the Third Circuit
A jury found petitioner Seifullah Abdul-Salaam, Jr. ("Abdul-Salaam") guilty of first-degree murder, robbery, and conspiracy after a six-day trial in March 1995 in the Court of Common Pleas of Cumberland County, Pennsylvania. After a one-day penalty phase hearing in which Abdul-Salaam's counsel presented three mitigation witnesses, the jury sentenced Abdul-Salaam to death. Abdul-Salaam, after exhau... More...

$0 (07-12-2018 - PA)


MISSOURI PUBLIC SERVICE COMMISSION v. UNION ELECTRIC COMPANY d/b/a AMEREN MISSOURI SUPREME COURT OF MISSOURI
As a general matter, utilities such as Ameren recover their costs (plus a reasonable
return on their investments) through the sale of electricity at the rates set by the
Commission. As a result, Ameren has little or no incentive to encourage energy efficient
practices by its customers because, again generally, the more electricity Ameren sells the
more money it makes. To remo... More...

$0 (07-08-2018 - MO)


United States of America v. Sinovel Wind Group, LLC Western District of Wisconsin Federal Courthouse - Madison, Wisconsin Morelaw Internet Marketing National Find A Lawyer Directory 888-354-4529
Madison, WI - Court Imposes Maximum Fine on Sinovel Wind Group for Theft of Trade Secrets

A manufacturer and exporter of wind turbines based in the People's Republic of China was sentenced on July 6, 2018 for stealing trade secrets from AMSC, a U.S.-based company formerly known as American Superconductor Inc..

The Court found that AMSC's losses from the theft exceeded $550 milli... More...

$0 (07-07-2018 - WI)


Thomas McNair v. The State of Texas Thomas McNair sentenced to 99 years for Gerardo Luna's murder
On September 5, 2014, an employee of the El Paso Electric Company found a burned and
decomposing body, later identified as 21-year-old Gerardo Luna, Jr., in the basement of an
abandoned building in downtown El Paso. Because electricity was being used without payment,
Electric Company employees had previously gone to the building to disconnect service on at least
three separate... More...

$0 (05-31-2018 - TX)


UNITED STATES OF AMERICA v. IOURI MIKHEL and UNITED STATES OF AMERICA v. JURIJUS KADAMOVAS
Defendants are foreign nationals under the Hostage Taking Act: Mikhel is Russian, and Kadamovas is Lithuanian. Both lived in Los Angeles, California, during the events underlying this case. Defendants were assisted at various times by coconspirators Petro Krylov, Ainar Altmanis, Aleksejus Markovskis, and Natalya Solovyeva. Altmanis, Markovskis, and Solovyeva all pleaded guilty and
UNITED STA... More...

$0 (05-13-2018 - CA)


United States of America v. Daniel E. Saad District of Rhode Island Federal Courthouse - Providence, Rhode Island
Following a fourteen-day jury
trial, Daniel E. Saad was convicted of arson, wire fraud, and the
use of fire in furtherance of a federal felony. Saad, who
testified, appeals from these convictions, which stem from a
November 30, 2014 fire that gutted Snow's Clam Box, a restaurant
he owned in Glocester, Rhode Island. He was sentenced to fifteen
years in prison.
Saad's pri... More...

$0 (05-02-2018 - RI)


Glenn Allen Chesney, et al v. Entergy Louisiana, L.L.C., et al
On August 31, 2010, Glenn Chesney ("Chesney") arrived at the
Magnolia Landfill ("the landfill") hauling a removable trash container on a
10-wheel flatbed truck owned by his employer, Waste Management of
Louisiana, L.L.C ("Waste Management"). Due to a power outage, the weigh
scale at the landfill was not working, and truck drivers had to wait in line for
the scale to reope... More...

$0 (04-09-2018 - LA)


James Webb v. Solarcity Corporation; Lyndon R. Rive; Robert K. Kelly Northern District of California Federal Courthouse - San Francisco
Plaintiff-Appellant James Webb brought this class action
lawsuit against Defendants-Appellees SolarCity
Corporation (SolarCity or the company), Lyndon R. Rive,
and Robert D. Kelly on behalf of the class of plaintiffs who
bought SolarCity shares between December 12, 2012—the
date of the company's initial public offering (IPO)—and
March 18, 2014 (the Class Period). Webb claim... More...

$0 (03-08-2018 - CA)


Brian Newton v. Parker Drilling Management Services, Ltd. Central District of California Federal Courthouse - Los Angeles, California
This case presents the novel question whether claims
under state wage and hour laws may be brought by workers
employed on drilling platforms fixed on the outer Continental
Shelf. Brian Newton worked on such a platform off the coast
of Santa Barbara. His shifts lasted fourteen days and he
regularly worked twelve hours per day. After Parker Drilling
("Parker") terminated him,... More...

$0 (02-10-2018 - CA)


Leonid Goncharov v. UBER Technologies, Inc.
Plaintiffs Leonid Goncharov, Mohammed Eddine, Alan Freberg, Trevor Johnson,
Peter Kirby, and Jeremy Watt filed a putative class action lawsuit against Uber
Technologies, Inc. (Uber) for providing unlicensed transportation services that
appropriated passengers and income from licensed taxicab drivers. In the second
amended complaint (SAC), plaintiffs alleged Uber failed to comply wi... More...

$0 (01-30-2018 - CA)


United States of America v. Sinovel Wind Group Co., Ltd.et al. Western District of Wisconsin Federal Courthouse - Madison, Wisconsin
Madison, WI - Chinese Company Sinovel Wind Group Convicted of Theft of Trade Secrets

A manufacturer and exporter of wind turbines based in the People's Republic of China was convicted on January 24, 2018 of stealing trade secrets from AMSC, a U.S.-based company formerly known as American Superconductor Inc..

Following an 11-day trial, a jury sitting in Madison, Wisconsin, convic... More...

$0 (01-25-2018 - WI)


Heron Bay Homeowners Association v. City of San Leandro, Halus Power Systems, Real Party in Interest
Real parties in interest Halus Power Systems and Louis A. Rigaud individually
and dba Halus Power Systems (collectively, Halus Power), appeal from the trial court's
post-judgment order granting in part plaintiff Heron Bay Homeowners Association's
(Heron Bay HOA's) motion for attorneys' fees pursuant to Code of Civil Procedure1
section 1021.5. Defendant City of San Leandro (San Lean... More...

$0 (01-15-2018 - CA)


Wandering Dago Inc. v. New York State Office of General Services et al. United States Court of Appeals for the Second Circuit Court of Appeals - New York, New York
New York, NY Plaintiff‐appellant Wandering Dago, Inc., ("WD") operates a food truck and
32 brands itself and the food it sells with language generally viewed as ethnic slurs.
33 Defendants‐appellees are officials within the New York State Office of General Services
* Judge Carol Bagley Amon, of the United States District Court for the Eastern District of
New York, sitti... More...

$0 (01-03-2018 - NY)


Next Page